2018 Porsche 718 Cayman GT4 looks ready for action in latest spy pics
It's going to be the pinnacle of the 718 Cayman family
The wait is almost over for Porsche's most potent and capable 718 Cayman yet, the GT4. As you can see in this latest batch of spy shots, Porsche doesn't bother covering its test cars with camouflage foil anymore, a sign that the official reveal is imminent.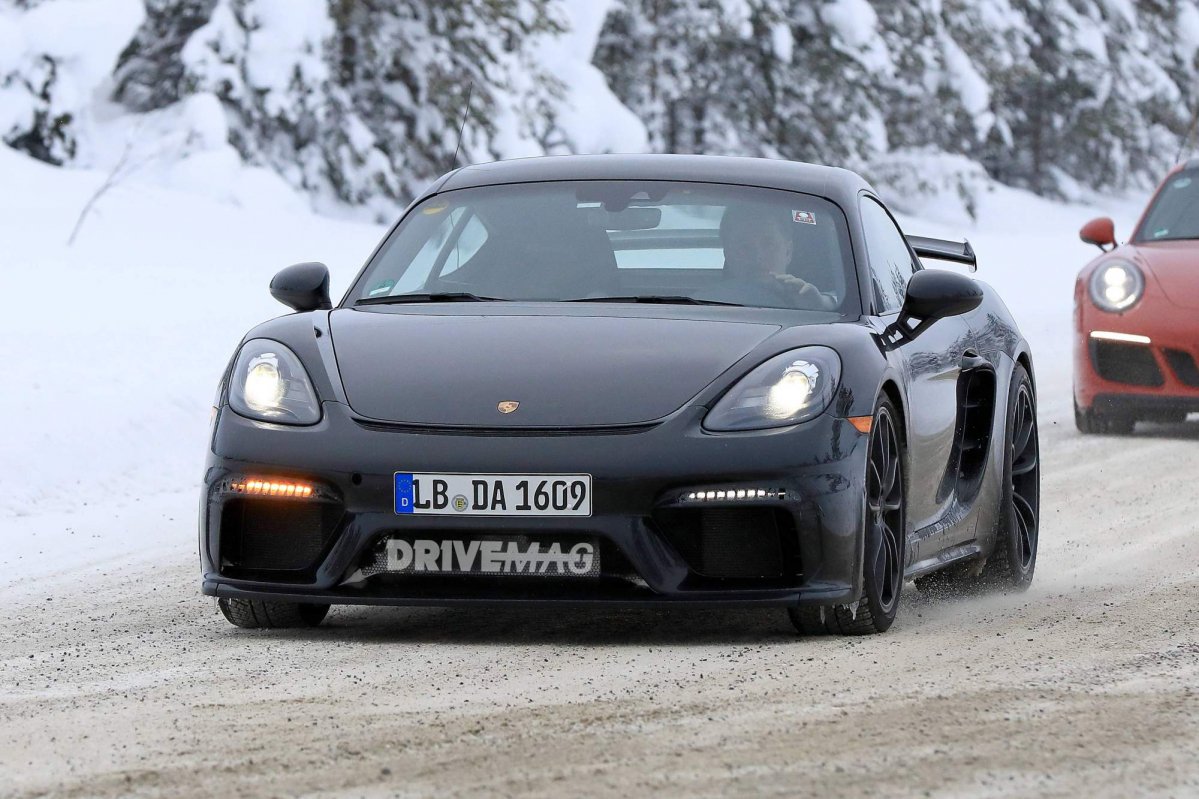 The prototype caught by our spy photographers features a production-ready body kit, allowing us to see the more aggressive design of the bumpers. They sport massive air intakes at the front and a chunky diffuser at the rear that integrates two big round exhaust tailpipes.
But the most in-your-face design element has to be the fixed rear wing, which looks taken straight from a race car. That's a clear sign the 718 Cayman GT4 will feature a high-performance powertrain.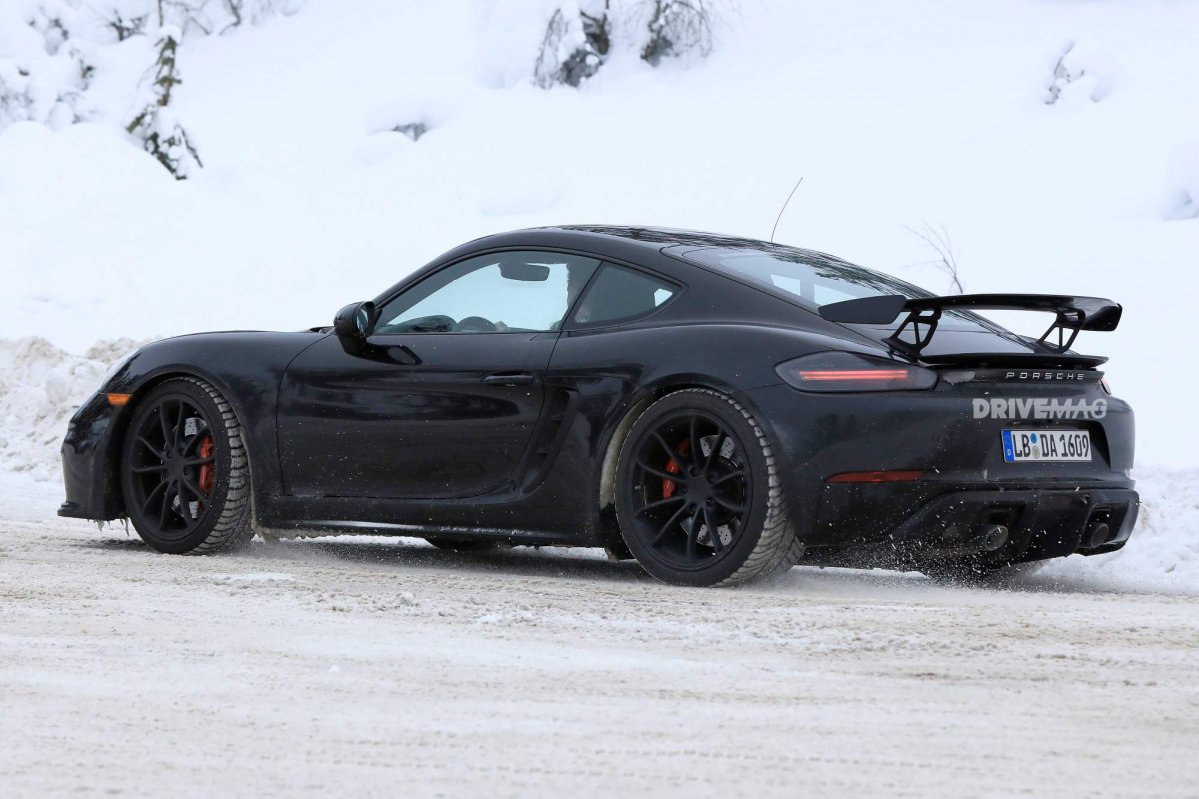 Porsche has already confirmed that the range-topping 718 Cayman will feature a naturally aspirated engine, as opposed to the rest of the 718 family's all-turbo units. The only question remains which engine will that be since the previous Cayman GT4's 3.8-liter six-cylinder boxer (which was also used by the 991.1 911 Carrera S) was retired.
Rumor has it the 718 Cayman GT4 will get the new 4.0-liter flat-six unit that debuted on the 991.2 911 GT3. Don't expect the same 500-hp state of tune, though, because Porsche doesn't want a 718 Cayman that's better than a 911. That means the engine will be detuned to deliver a little over 400 hp.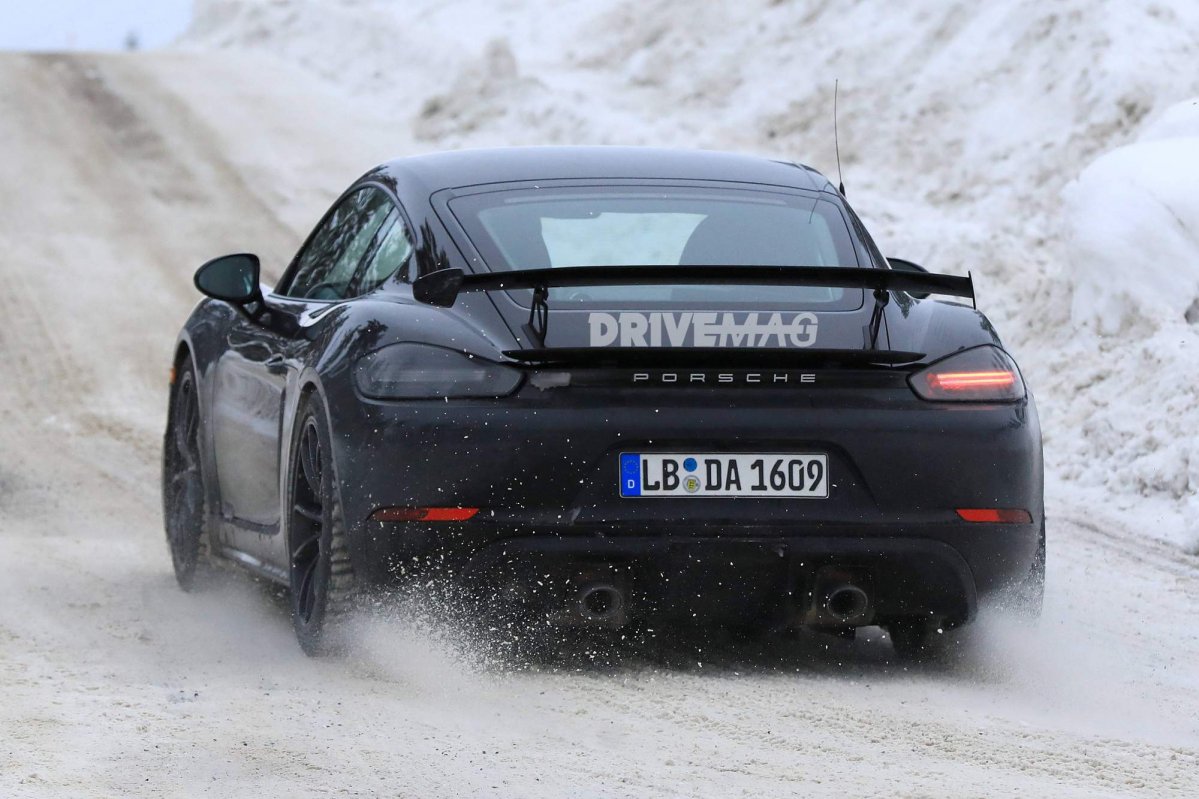 It remains to be seen whether the 718 Cayman GT4 will get 911 GT3 suspension bits as its predecessor. Word on the street is the muscled-up 718 Cayman will offer the option of a PDK transmission alongside the standard manual gearbox.
There's a big chance the Porsche 718 Cayman GT4 may debut at the Geneva Motor Show next month, where the company may also lift the wraps of model's drop-top equivalent, the 718 Boxster Spyder. Expect both models to go on sale this year.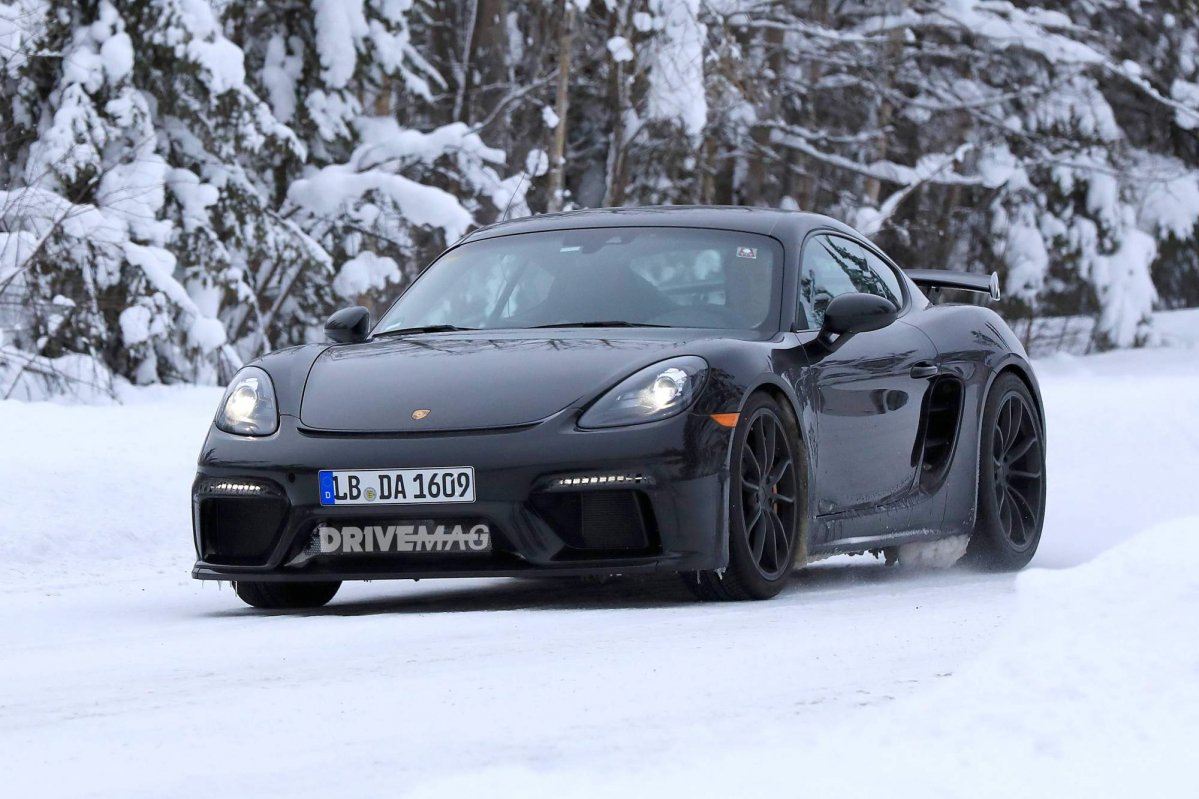 Now check out our detailed review of the 2017 Porsche 718 Cayman S.