2018 Porsche 718 GTS review: still on the G-Spot
The new Cayman and Boxster GTS get it right. Again
There's so much to do when you try improving a perfect car. Especially when external factors force you to drop two cylinders and still get more power than before.
It's hard to find a car to satisfy purists and newcomers alike, and it's especially hard to bring hardened Porsche purists and the starry-eyed Porsche client wannabees together. A lot of noise was made, therefore, about going from naturally-aspirated engines to turbo ones, about the muffled sound of these new machines and the overall tamed-down feeling of the new 911.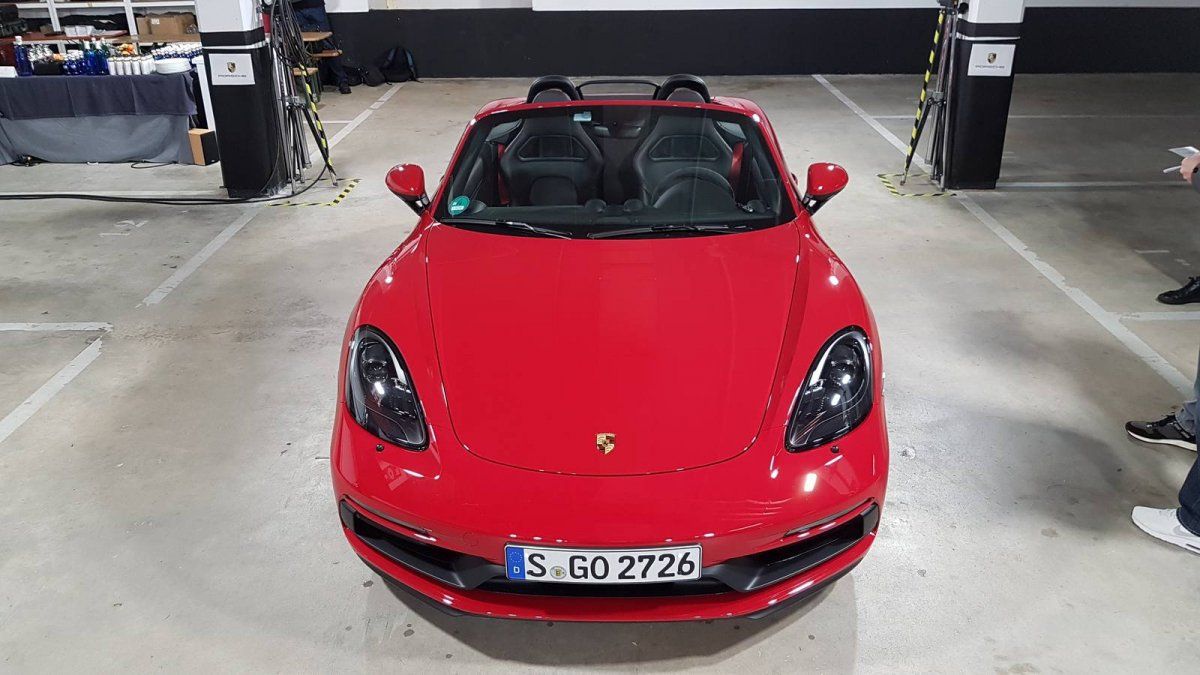 I had that exact number combination on my car. It wasn't a Porsche, though
Well, Porsche purists and (wealthy) noobs, here's the thing: if you want to have the best of both worlds - the adrenaline-pumping sound and feel of an old-style Porsche and the driveability and high-tech of the new-style one, then go for the 718. Especially the GTS.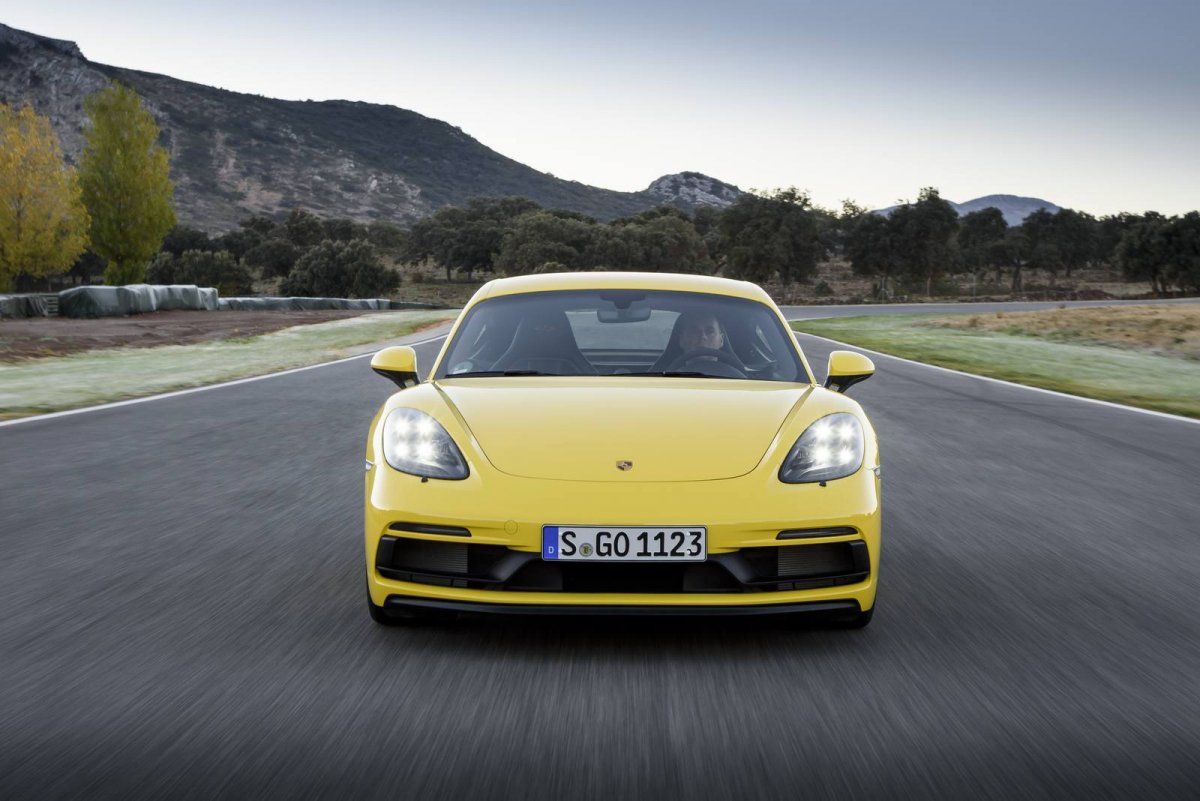 Hello! Buy me.
You see, the new one doesn't only come with a 15-hp power bump over the S version (that we tested here) courtesy of a revised intake and updated turbo that help deliver more pressure than on the S version, plus the standard-fit Porsche Active Suspension Management (PASM) that lowers the car with 10 mm.
Love those Red Calipers. You can also get the ceramic brakes, with yellow-painted calipers
Want more? Go for the optional Sport Chassis, that's lower by an additional 10 mm. It's the most hardcore street version of the 718 and the one to choose if you want a sports car that you can still enjoy with your back in one piece after an hour of driving (but not more).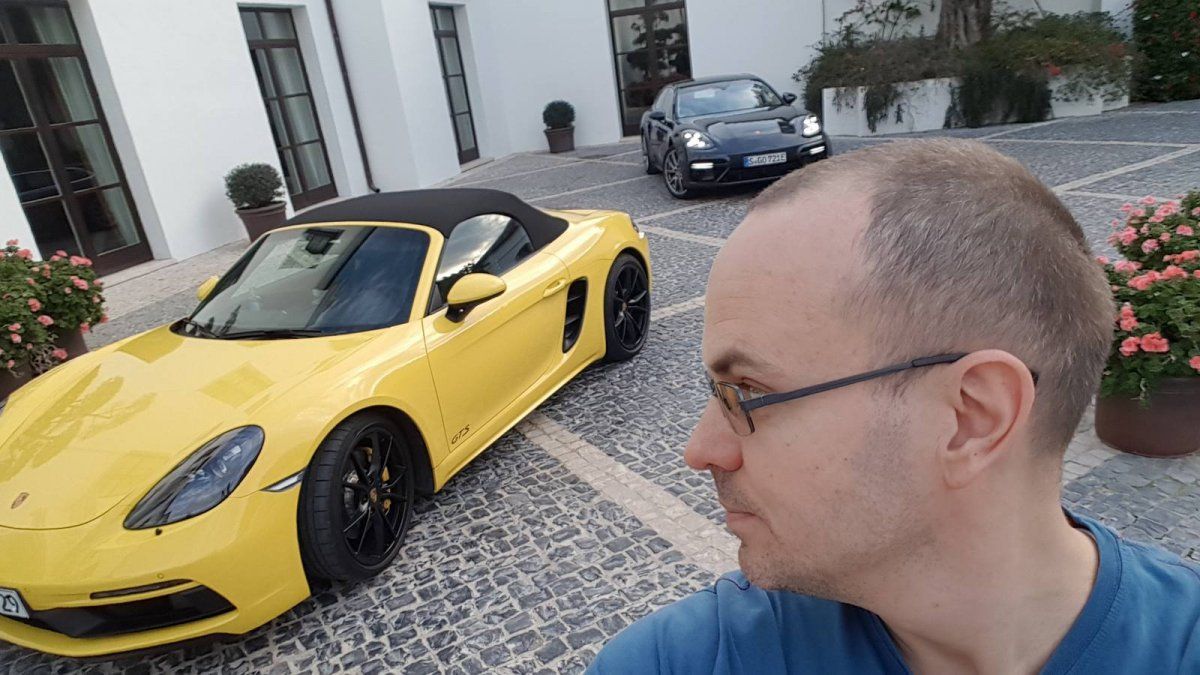 You get to choose between several bonkers colors, like this Racing Yellow
TL;DR: the new GTS comes standard with Porsche's Torque Vectoring system (PTV), the Sport Chrono Pack, 20-inch Carrera S black-painted wheels, the locking rear differential and a mode selector (handily placed on the steering wheel) that lets you cycle through the Comfort, Sport, Sport Plus or Individual driving modes. Of course, there's also the adaptive sound button (i.e., the loudness mode) you want to press immediately after entering the car. A lot of Alcantara and some blackened design touches complete the package.
Black on black is the new black
Of course, there's a lot more to the GTS than just a list of technical specs. First, it handles like a dream - as you would expect from a Porsche, but without being so assisted as to make you wonder if you're the one in charge or whether it's the sophisticated Porsche Stability Management system (PSM) instead. Switch to S or S+ (if you know what you're doing for the latter) and just have fun going through Spain's winding roads like a maniac. As I did.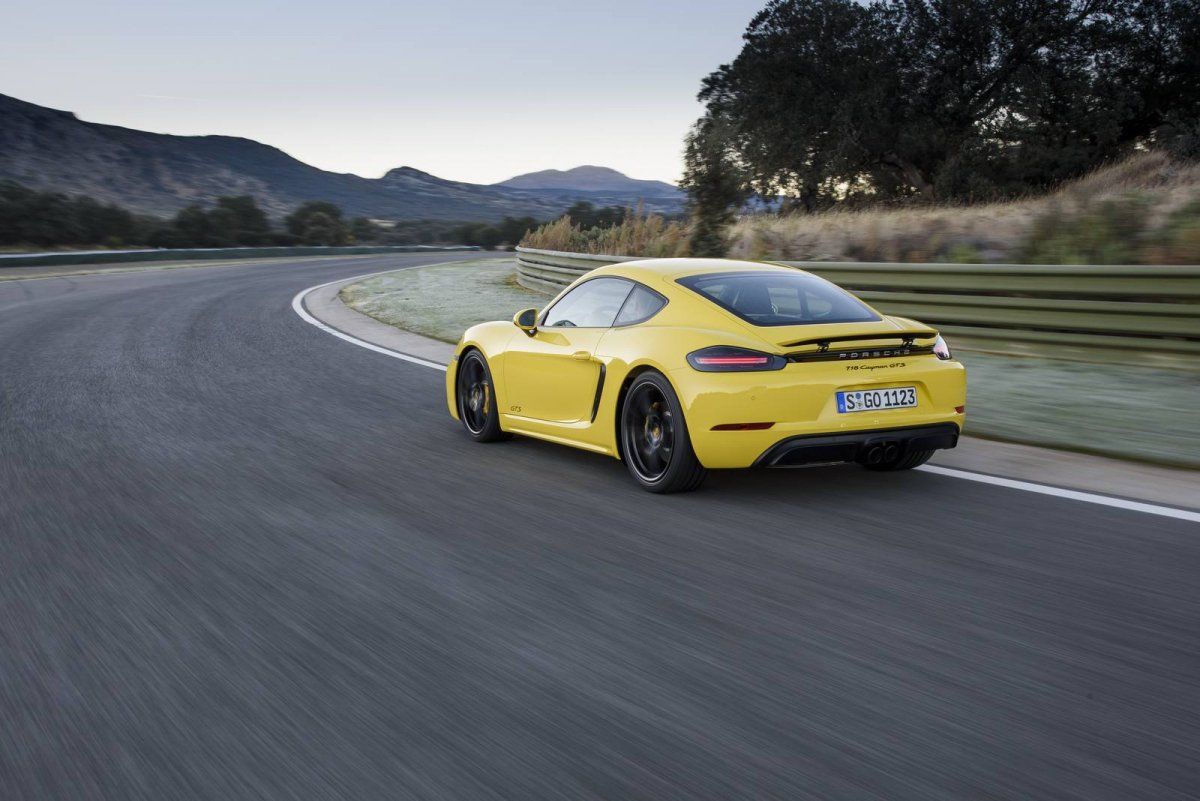 For a maximum of enjoyment, take it to the track. You know it deserves it!
Secondly, it's incredibly lightweight for its tremendous amount of torque and power. Of course, some may not be impressed by the 365 PS (360 hp) of the 2.5-liter flat four engine, but keep in mind that you also get 430 Nm (317 ft-lb) between 1,900 and 5,000 rpm on a car that barely weighs 1,400 kg (3,086 lbs). In real life, this means you get to take bends at extremely high speeds where in another car you would have to receive assistance from the electronic systems to escape alive.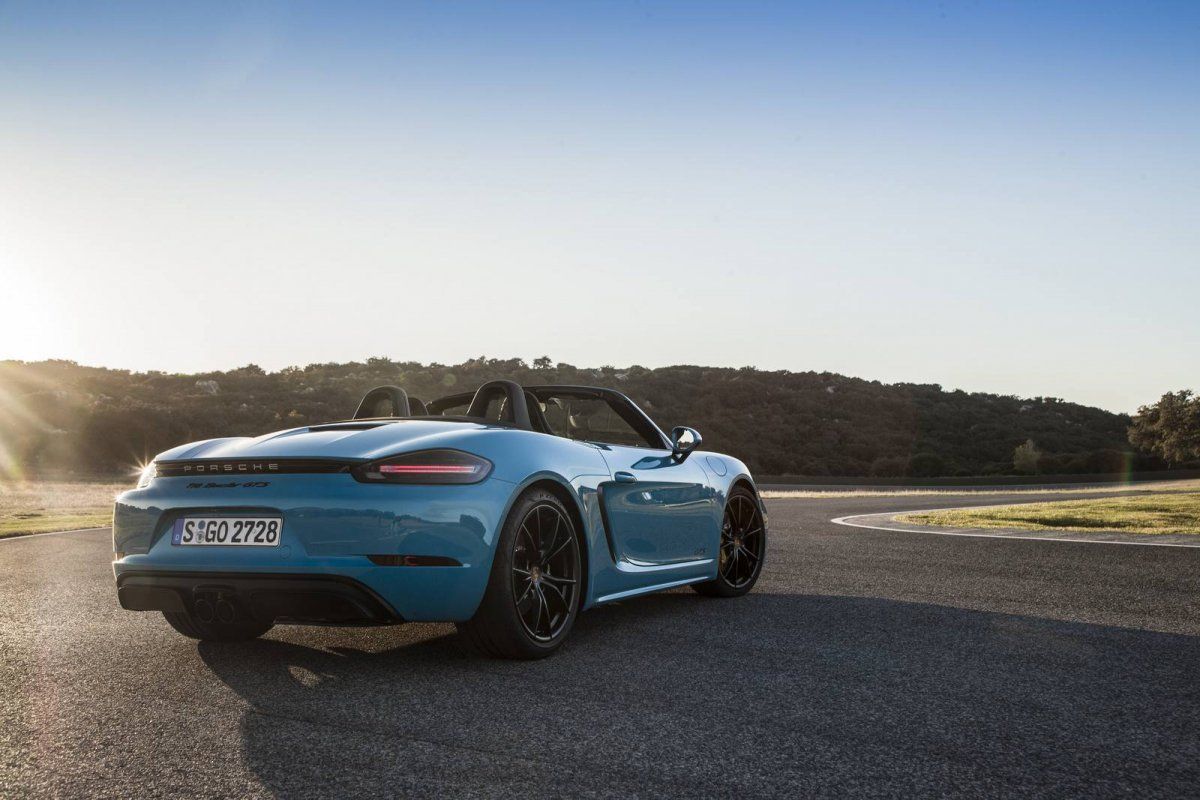 Better than the S version? Slightly. But it certainly looks sportier
From start to finish, you don't so much drive this car but rather wear it like a high-performance sportswear. Instead of a piece of clothing, though, you get the one of the most exhilarating pieces of German engineering currently available. No, you won't drift around corners continually struggling to tame the beast like in some other German or Italian sports cars. The GTS is a scalpel, and the road is the patient, so you get to operate with so much precision that your brain receives its pleasure hit on and on again, corner after corner, straight line after straight line.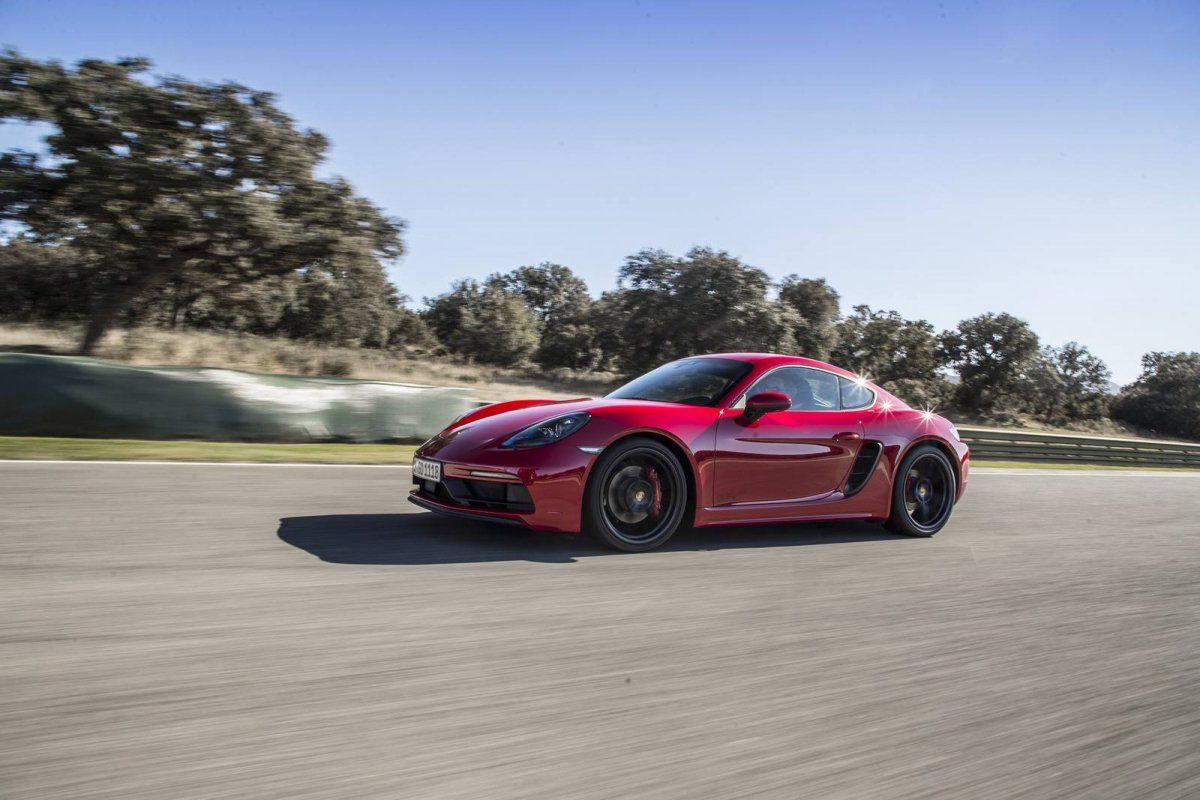 And then some!
Yes, the car will go from 0 to 60 mph in 3.9 secs (with PDK and Sport+) - or from 0 to 100 km/h in 4.1 seconds, but that's not all. You get 360 hp at 6.500 rpm, and you'll reach this threshold only after enjoying the constant torque up until 5,000 rpm. On the track, this means you'll get to 200 km/h (124 mph) in just 14.2 seconds. On public roads, this also means you have vast amounts of power that you'll never use.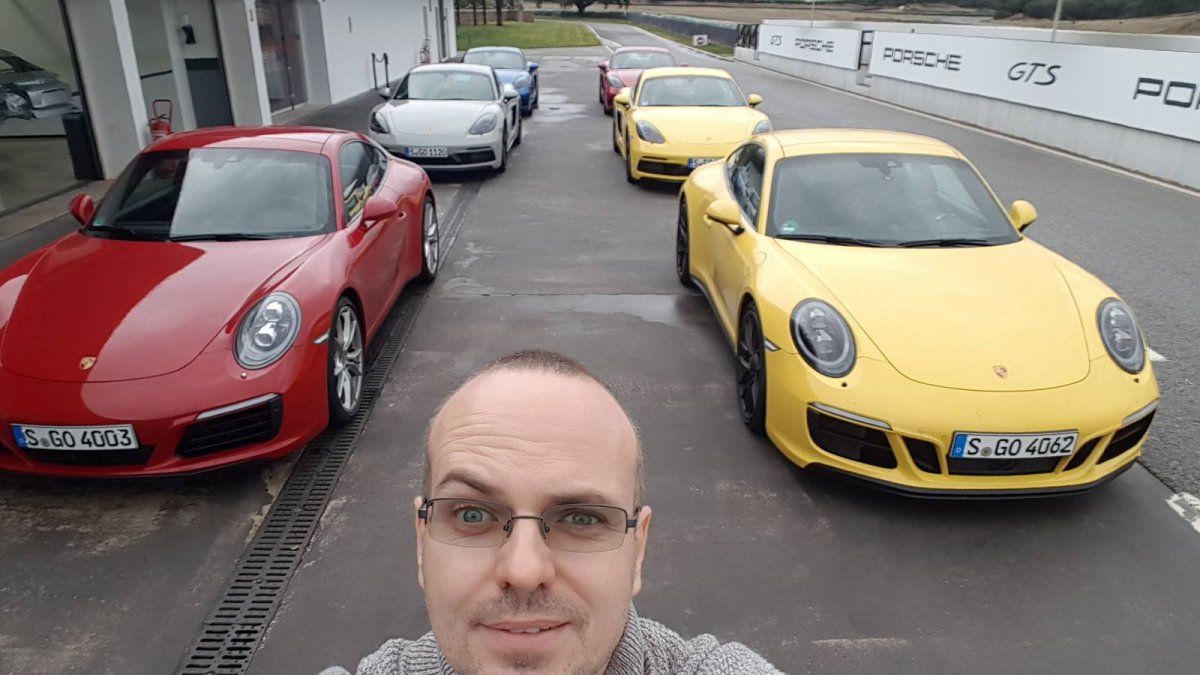 One minute after taking this photo, it started to rain like hell at the Ascari track. Bummer...
Overtaking is a joke, and you'll always smile like an idiot while lifting the foot half-way through the maneuver - the engine would continue to push the car at speeds way above what gets you arrested if you'd keep the foot down.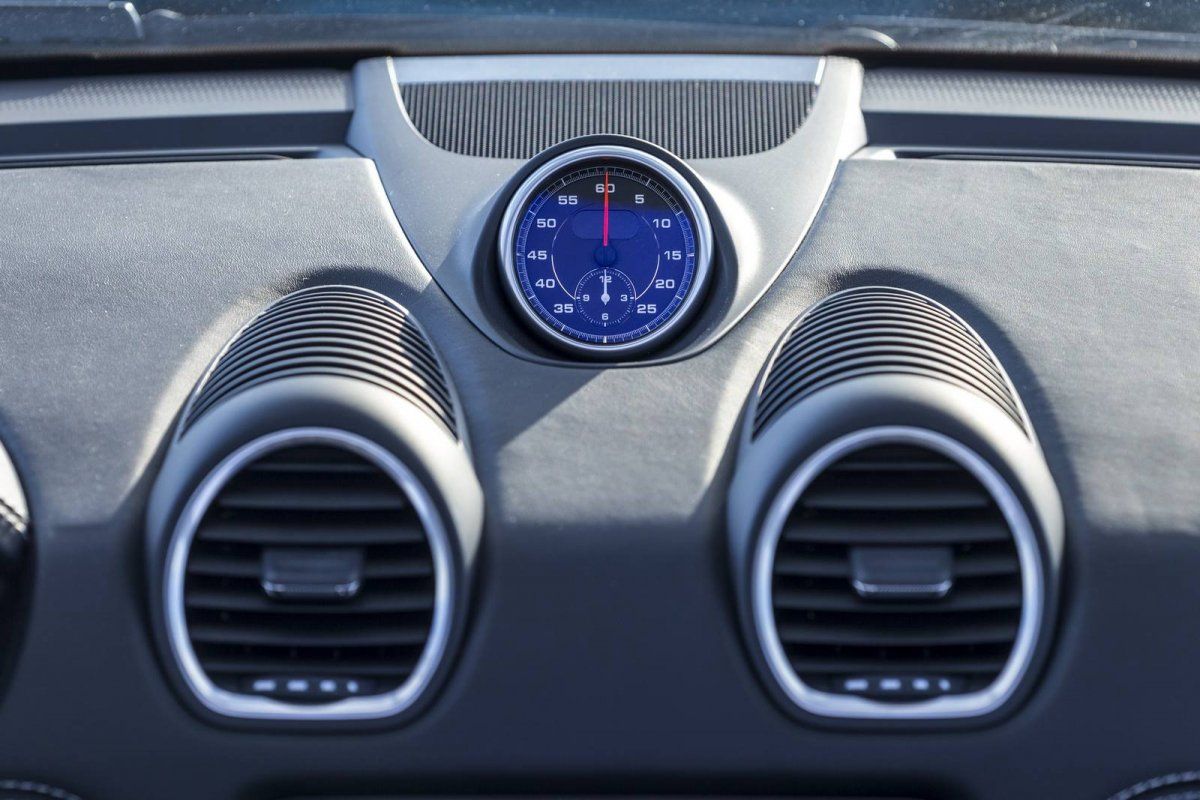 The Sport Chrono package comes standard and includes dynamic gearbox mounts, minimizing vibrations
Therefore, the 718 GTS - be it the Boxster or the Cayman - remains, I could say, not only my preferred car (by a large margin), but also probably the best in the world right now. Yes, if you drove the former GTS, you'd probably cry a little for the 6-cyl sound. But if you just have a first contact with the Porsche brand, you'll just not notice the difference.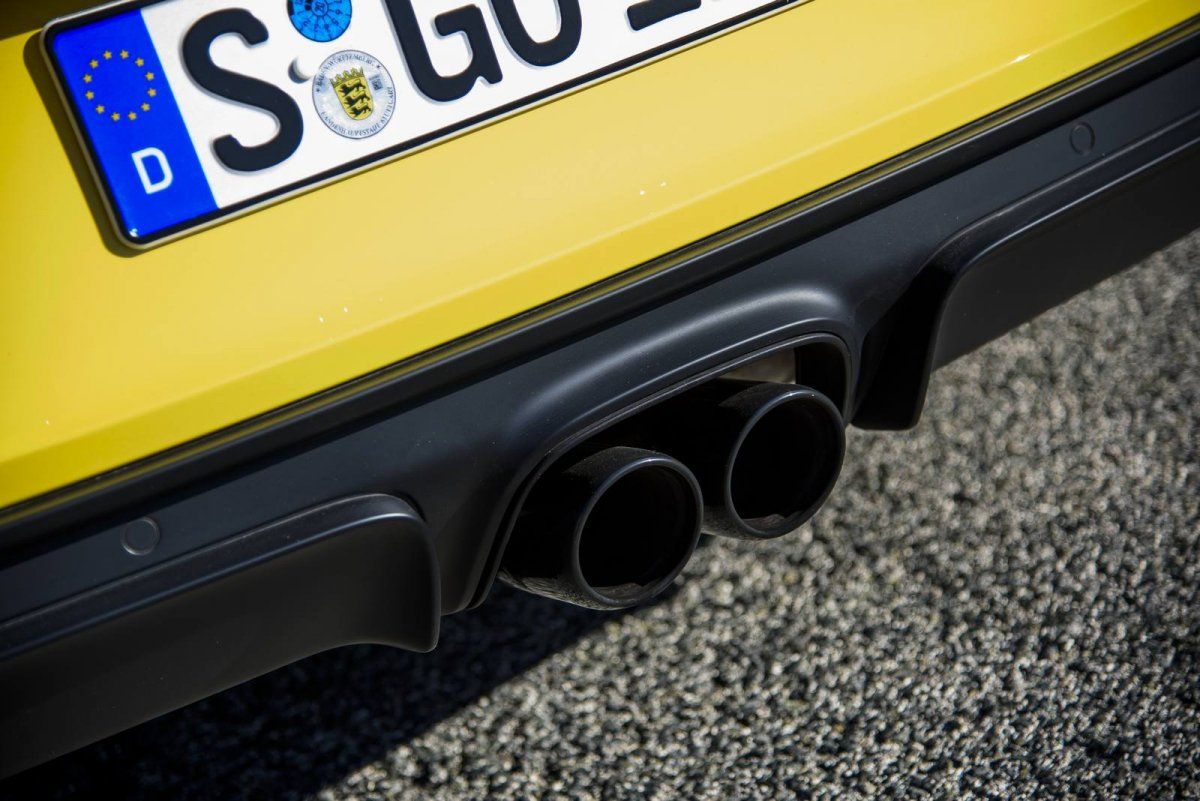 Brap! Brap! Brap! That's all you'll hear
The current GTS is grumpier and has a somewhat rash sound, constantly mumbling in the back when you lift your foot in the lower shifts - and that's exactly what you'll love to hear. And when you have enough, you can just turn the adaptive sound off and enjoy the ride in a quieter environment. Yes, you can't compare its voice with some of the Italians out there, but hey, most of them don't even come close when driving into corners at high speed, so it really depends on what you're after.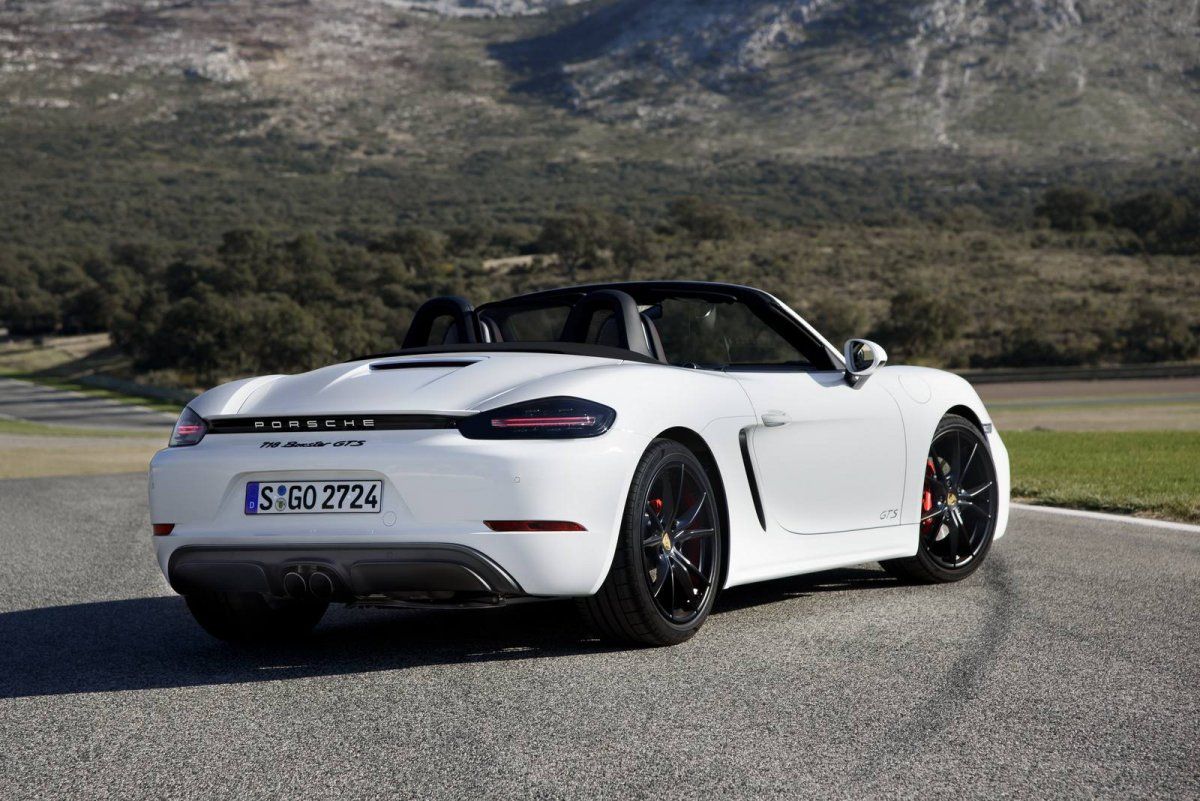 Doesn't sound like a symphony, but drives like one
At around £60k starting price in the UK (76,130 euros in Germany, $79,800 in the US), the new 2018 718 GTS is that kind of a car that manages to repeatedly hit your pleasure spots, while not being so extreme you'll end up in pain afterward. It's the perfect cure for boredom, depression and other first-world problems. It's also the perfect family car, as you'll be alone with your partner and just enjoy life to the max, no strings attached. See? That's a valuable piece of advice for being happy - just get one and you'll understand. You're welcome.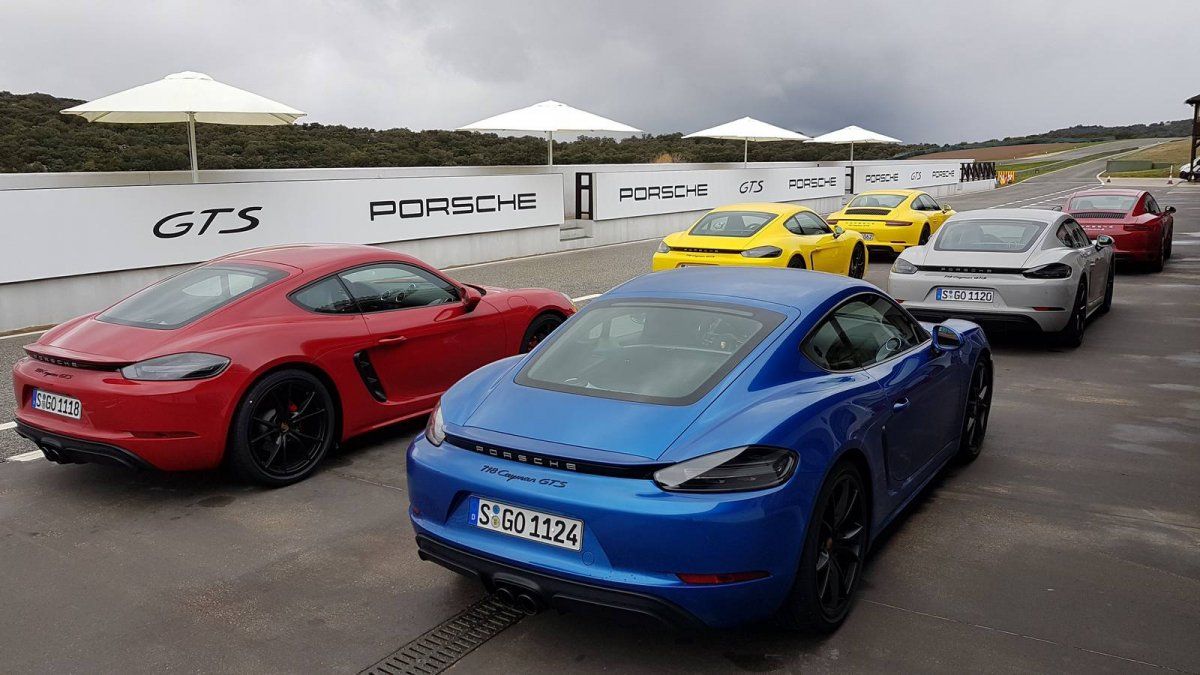 And you'll spend family weekends at the track. Isn't it?
For bigger families, there's the new Porsche Panamera Turbo S E-Hybrid Sport Turismo in town, you know?