2018 Porsche Panamera Turbo S E-Hybrid Is a 671 HP PHEV
What's the recipe for a fast plug-in hybrid? Strap an electric motor and a battery to the Panamera Turbo S
Porsche has unveiled its first mass-produced plug-in hybrid model, the Panamera Turbo S E-Hybrid, which is also the most powerful Panamera ever made.
The 542 hp (550 PS) 4.0-liter twin-turbo V8 from the Panamera Turbo S is combined with a 100 kW (132 hp/136 PS) electric motor for a system output of 671 hp (680 PS) and an impressive peak torque of 850 Nm (627 lb-ft) — available from just above idle speed.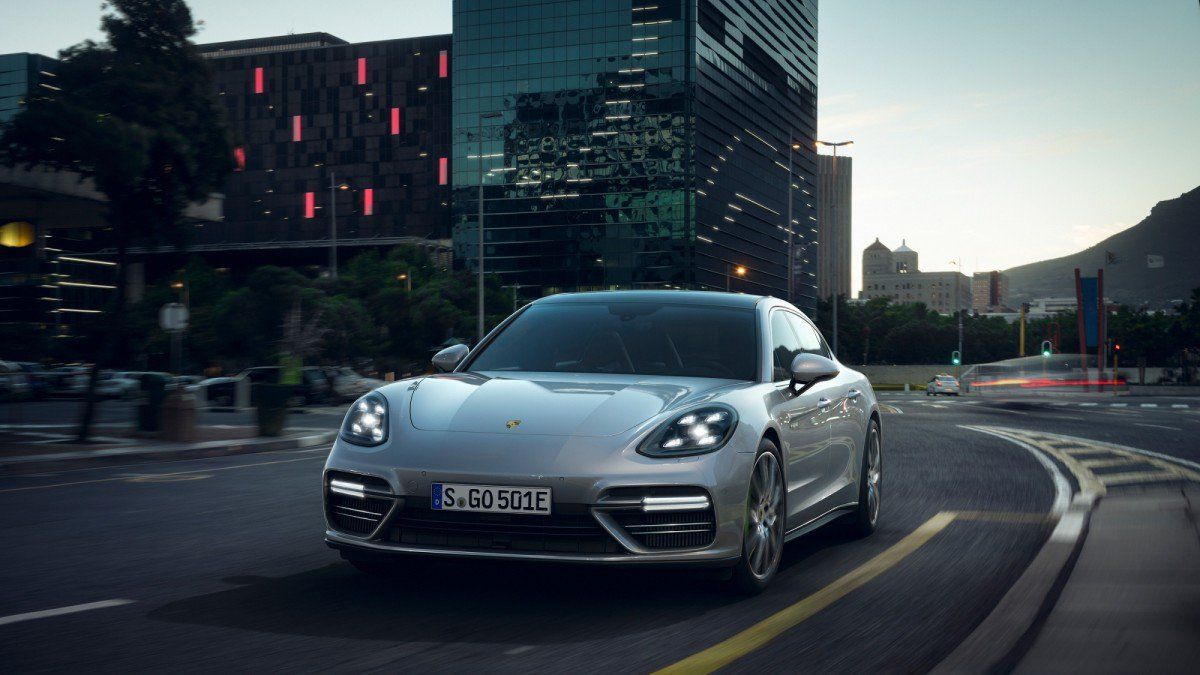 That's enough for a 0-100 km/h sprint of 3.4 seconds and a top speed of 310 km/h (193 mph). In a plug-in hybrid weighing more than two tons!
As you may suspect, the 2018 Panamera Turbo S E-Hybrid benefits from the 918 Spyder's expertise, with the boost strategy of the AWD plug-in hybrid coming from the low-volume hypercar. Just two more figures: the Panamera Turbo S E-Hybrid has an average fuel consumption of 2.9 l/100 km (81.1 mpg US) in the New European Driving Cycle (NEDC), and can drive on fully electric power for up to 50 km (31 miles).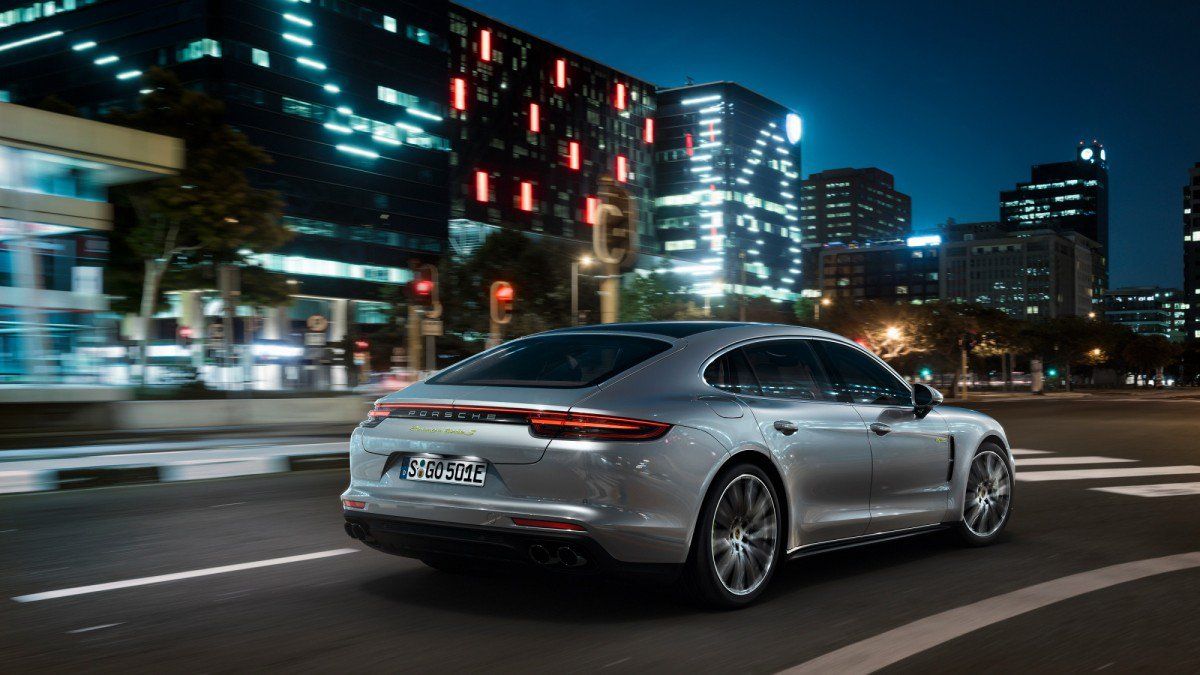 Just like in the Panamera 4 E-Hybrid, the decoupler installed in the Porsche hybrid module is actuated electromechanically by an electric clutch actuator (ECA), resulting in short response times and increased comfort.
Transmission duties are performed by the eight-speed PDK double-clutch gearbox that sends power to all four wheels via the adaptive all-wheel drive system Porsche Traction Management (PTM).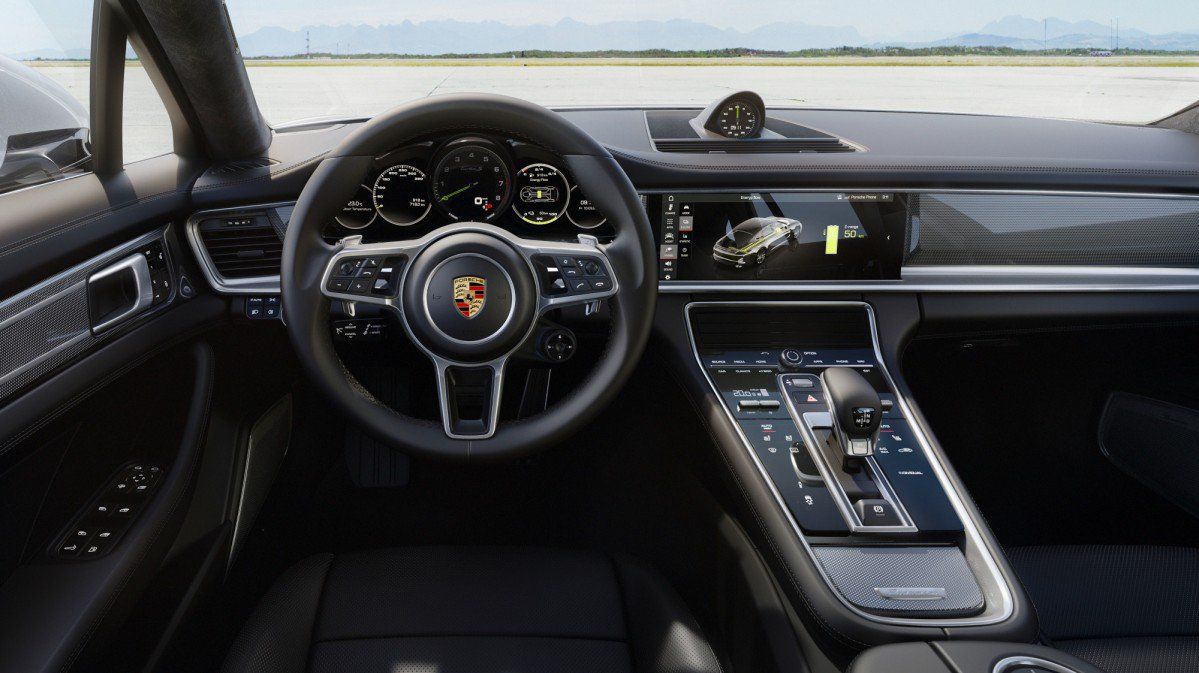 A liquid-cooled, 14.1 kWh lithium-ion battery is located below the boot and can be fully charged in six hours using a 230-V connection and the standard 3.6-kW charger. With the optional 7.2-kW on-board charger and a 230-V connection, charging the battery to 100 percent takes 2.4 hours.
As you can imagine, the Panamera Turbo S E-Hybrid is loaded with standard features. These include air suspension, ceramic brakes, Porsche Dynamic Chassis Control Sport (PDCC Sport) including Porsche Torque Vectoring Plus (PTV Plus), Power Steering Plus, and 21-inch alloy wheels in the 911 Turbo Design.
That's not all. Buyers will also get auxiliary air conditioning and adaptive aerodynamic elements. The Executive long-wheelbase version adds rear axle steering as standard.
The Panamera Turbo S E-Hybrid will debut at the Geneva Motor Show and launch in July 2017 in Europe, with other markets to follow in the second half of the year. Prices in Germany start from €185,736 for the standard wheelbase model and €199,183 for the Executive.