Curvaceous, spacious and luxurious, audacious and mischievous when asked nicely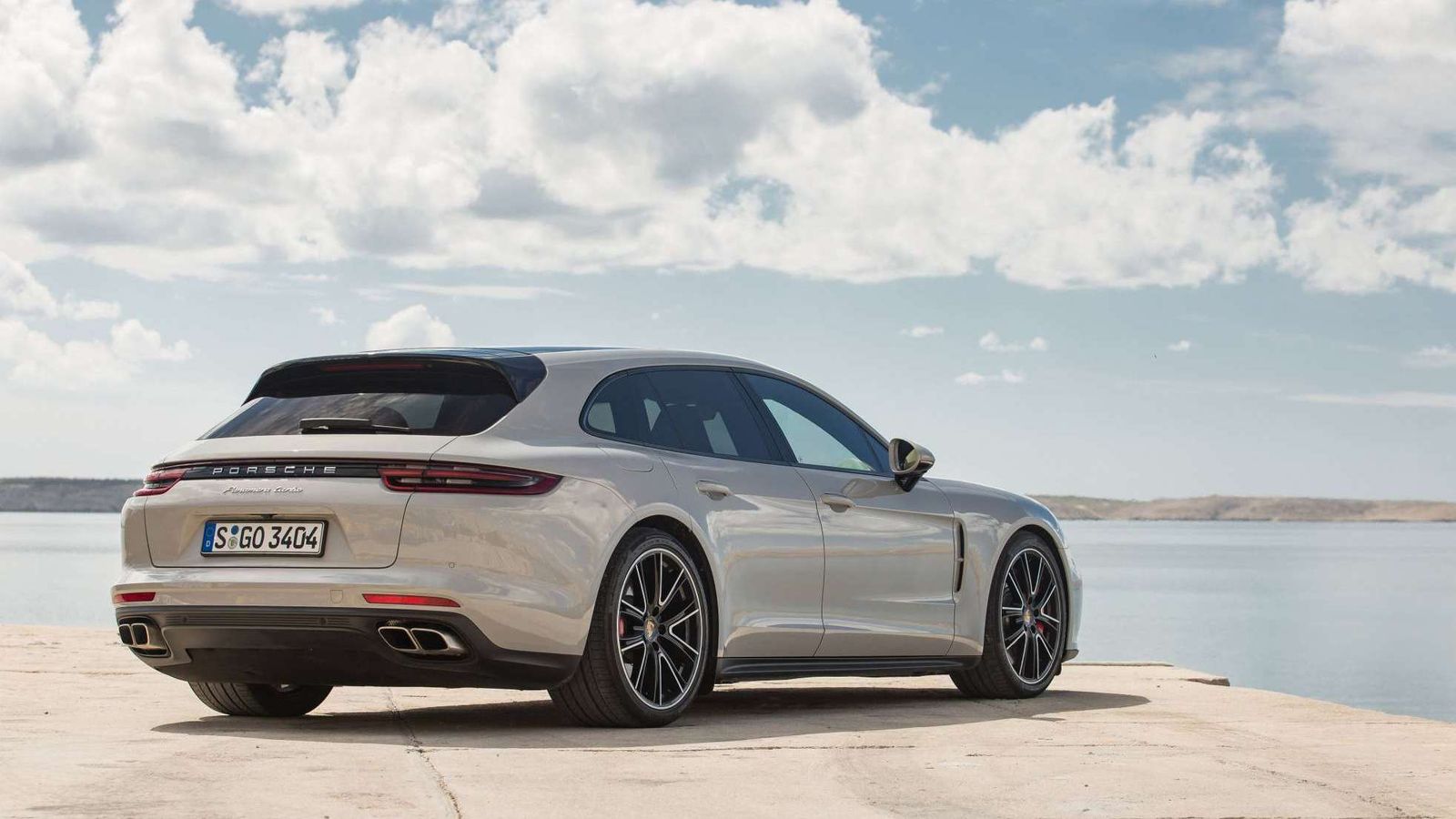 By today's standards, 550 hp and 770 Nm (568 lb-ft) of torque crammed inside a car are less exclusive than they used to be. 550 hp and 770 Nm in a family car are more than one can desire but at the same time less than the car can actually handle. Yes, I'm talking about the Porsche Panamera Turbo Sport Turismo.
They say power is nothing without control. But when you fit a bi-turbo V8 inside a car that's supposed to serve families with the loyalty and unflappable character of Alfred Pennyworth, control is your meat and potatoes. What it won't do, though, is call you Master Bruce.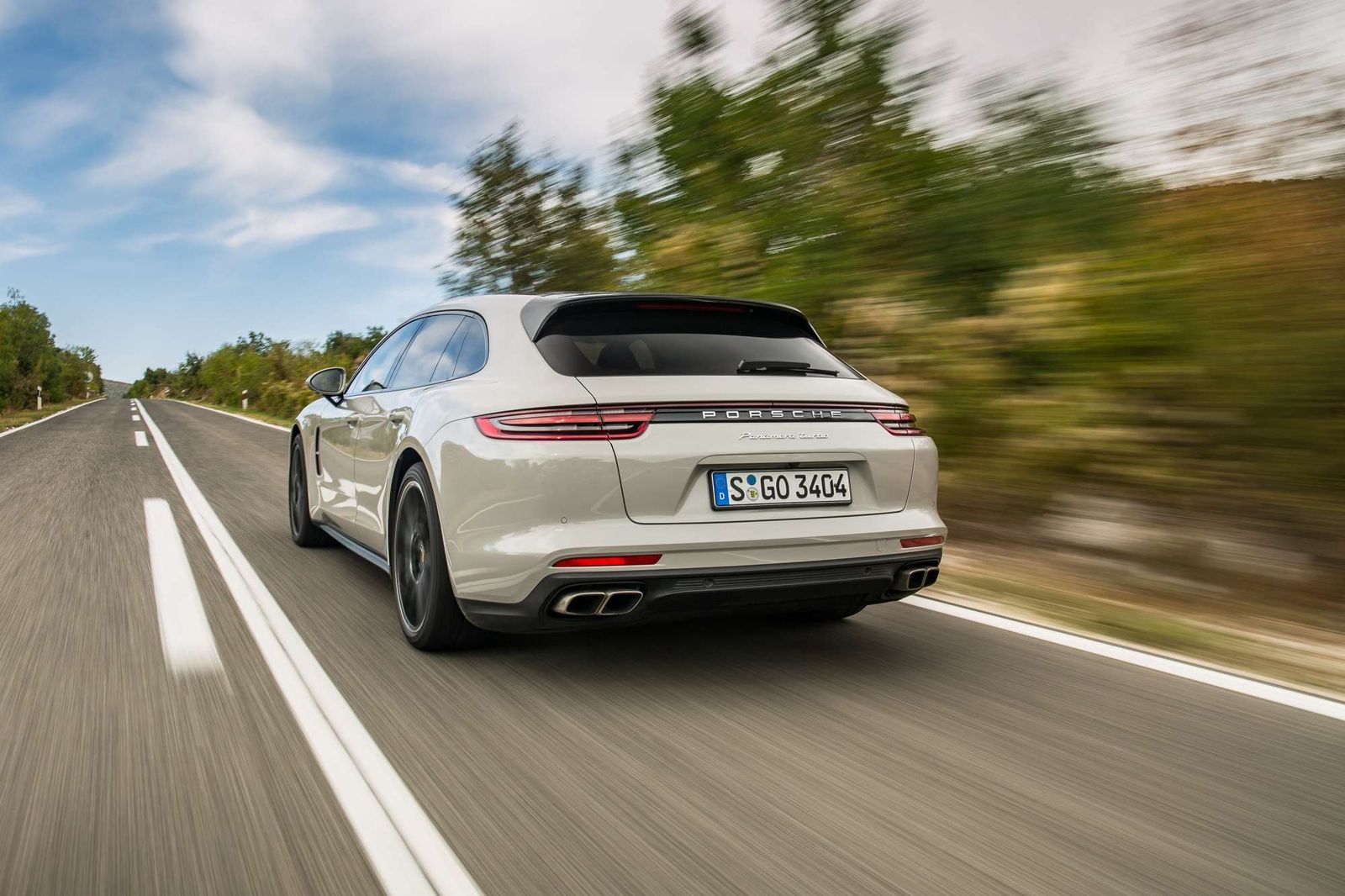 With the Chrono Package, Porsche's Panamera Turbo Sport Turismo arrives at the 100 km/h rendezvous in no less than 3.6 seconds. From a standstill. This is, of course, its spectacular side. It's King Kong beating on your chest every time your left foot releases the brake pedal, leaving your other foot to bury the accelerator while the electronics work their magic we know as Launch Control. Only instead of funeral songs, your breathing ability's demise is greeted with exhaust burble.
In all fairness, the PDK eight-speed transmission is boosting the 4-liter engine's morale and at the same time your ego with a combination of ghost shifts and the resilience in handling torque only displayed by a pizzaiolo twirling dough in a pizza joint in Naples.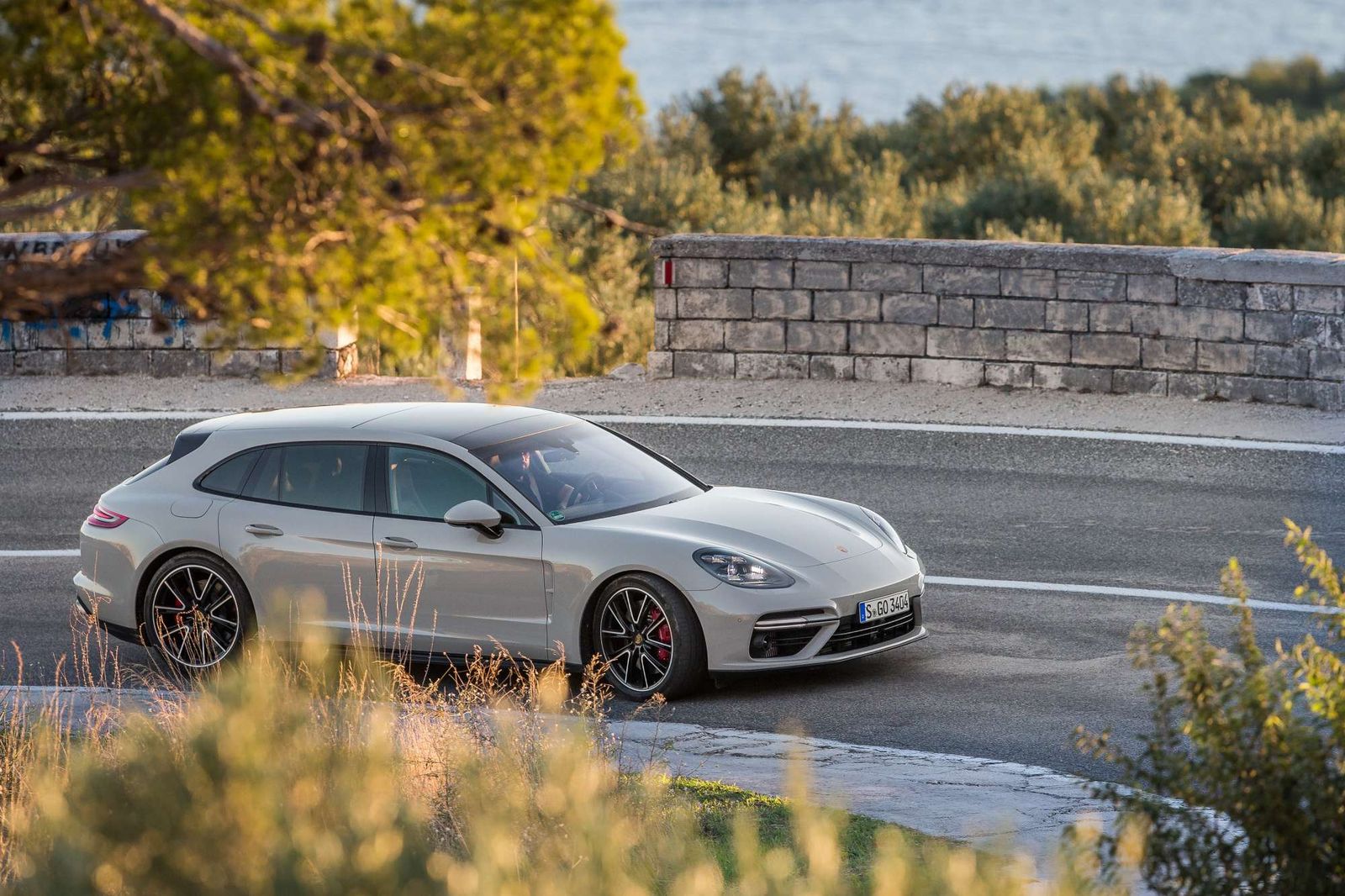 You must imagine the Turbo Sport Turismo wolfs fuel like a hungover student feasts on last night's leftovers but we've driven our tester on the upper edge of the speed limit and fuel consumption didn't bother to climb over the 14.5 l/100 km peak.
Tempted as you might be to keep the chassis in Sport mode, trying the other options changes the Turbo Sport Turismo's temperamental ways 180 degrees. Instead of a small ape brain, King Kong now has Mister Miyagi inside its skull.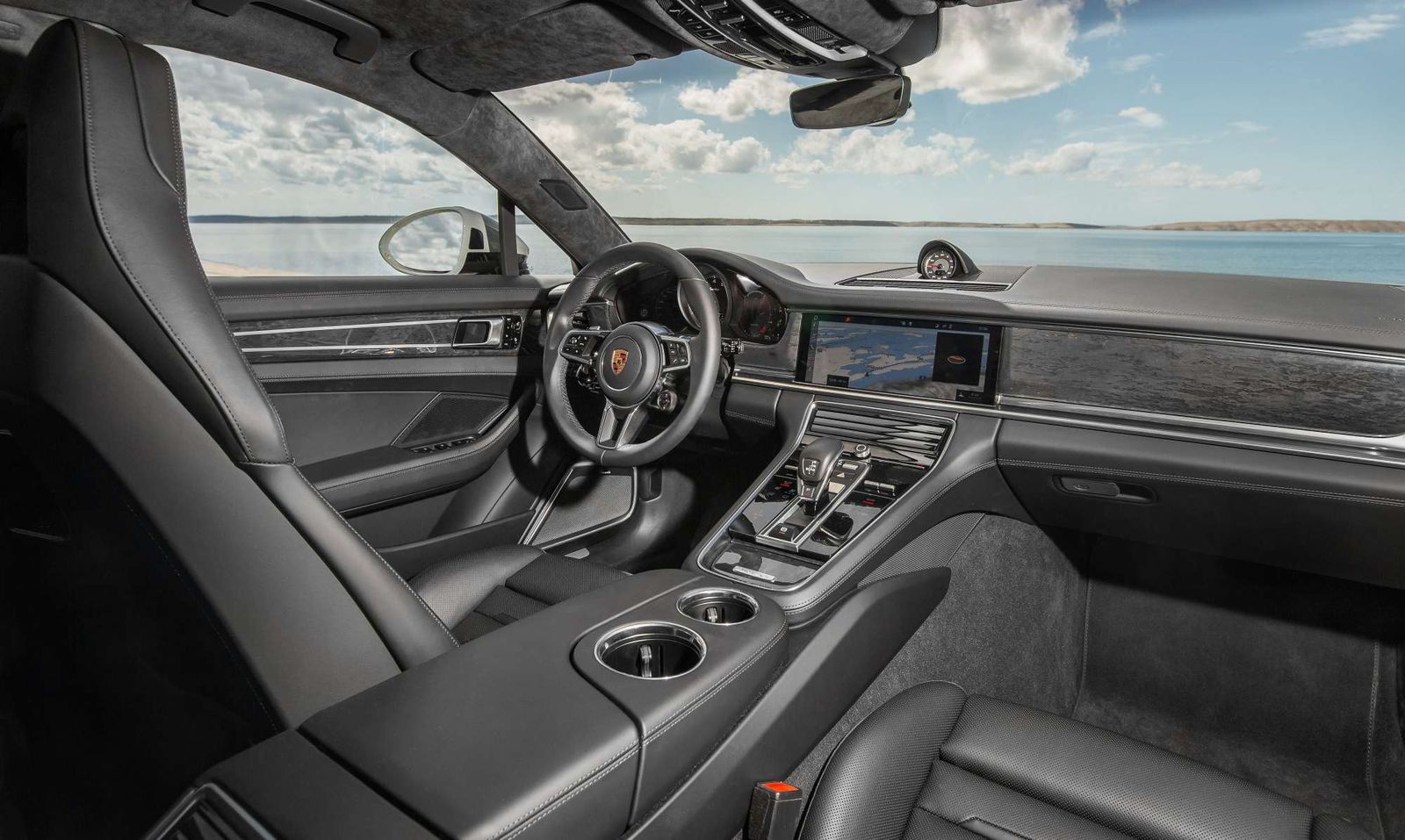 Croatia's baby ass-smooth highways where the perfect setting for the Sport Turismo's cruising abilities. Even in Sport mode, Porsche's wagon thoroughly isolates you from the outer world. In doing that, it shields passengers from fatigue and it's not just the top-notch cabin insulation that does the job – the supremely profiled seats lend a hand as well. I've only experienced similar levels of comfort in the sleek Mercedes-Benz CLS Shooting Brake but the three-pointed star's idea of an estate moves more like an ark.
Speaking of cabin amenities, the Porsche Panamera Sport Turismo promotes a 4+1 cabin configuration (or 2+1 rear seating arrangement, if you please) that in theory accommodates three people in the back. I'm saying in theory because only a toddler could sit comfortably between two adults, especially when the road trip you've planned stretches beyond a couple of hours.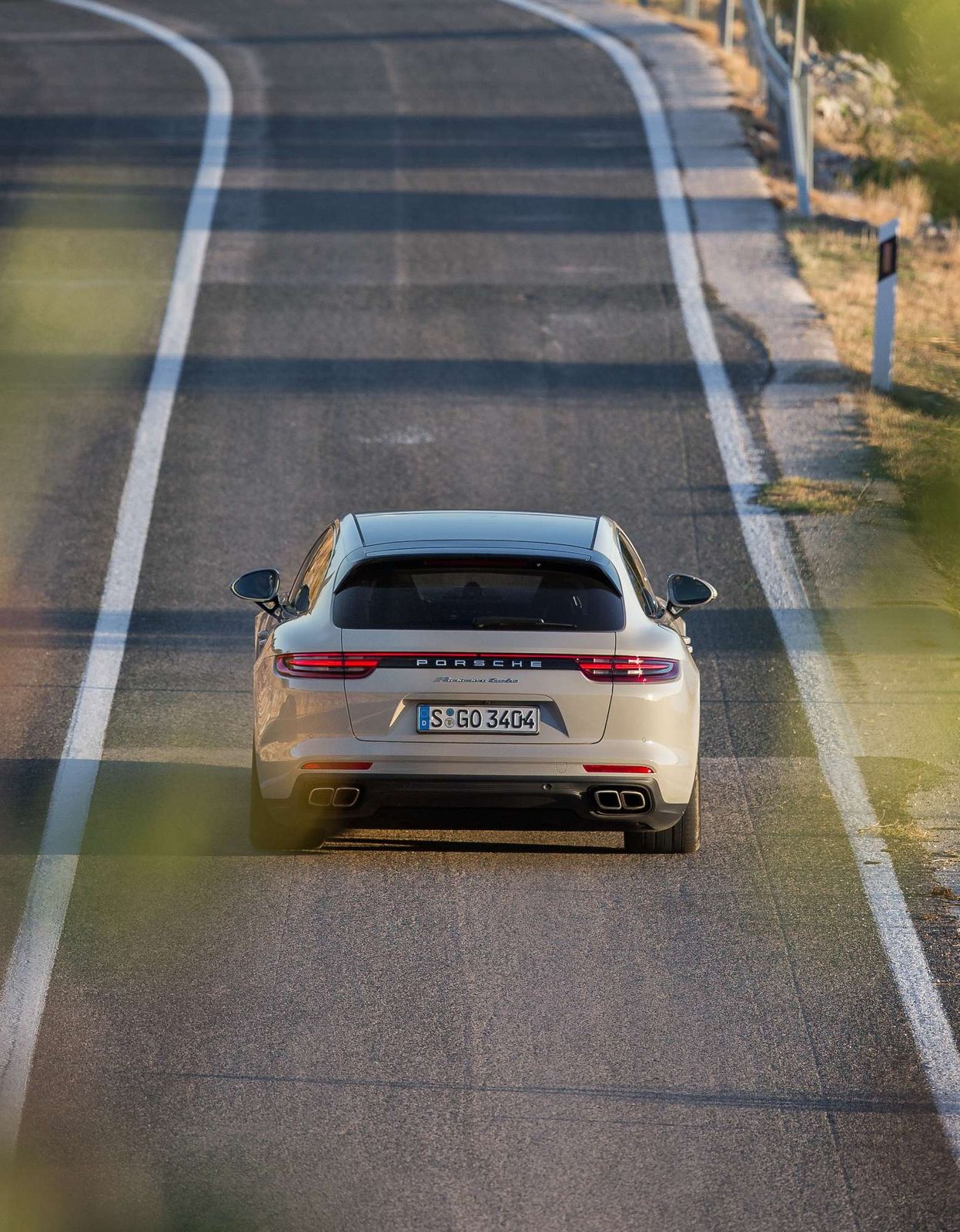 Up front, the neatly sculpted seats stance you close to the ground, but I don't think you'd want something else in a Panamera. It's Porsche's kind reminder that the same logo decorating the hood has had numerous highs in motorsport on stages like Le Mans and is found today on cars like the 911. Ironically enough, Porsche's bestselling cars are the high-riding Cayenne and Macan, in this order.
The two-ton Sport Turismo, however, and this is courtesy of a long list of abbreviated technical gimmicks, will not budge when the road gets wrinkled or snaky. So, who should you send the thank you letter to, then?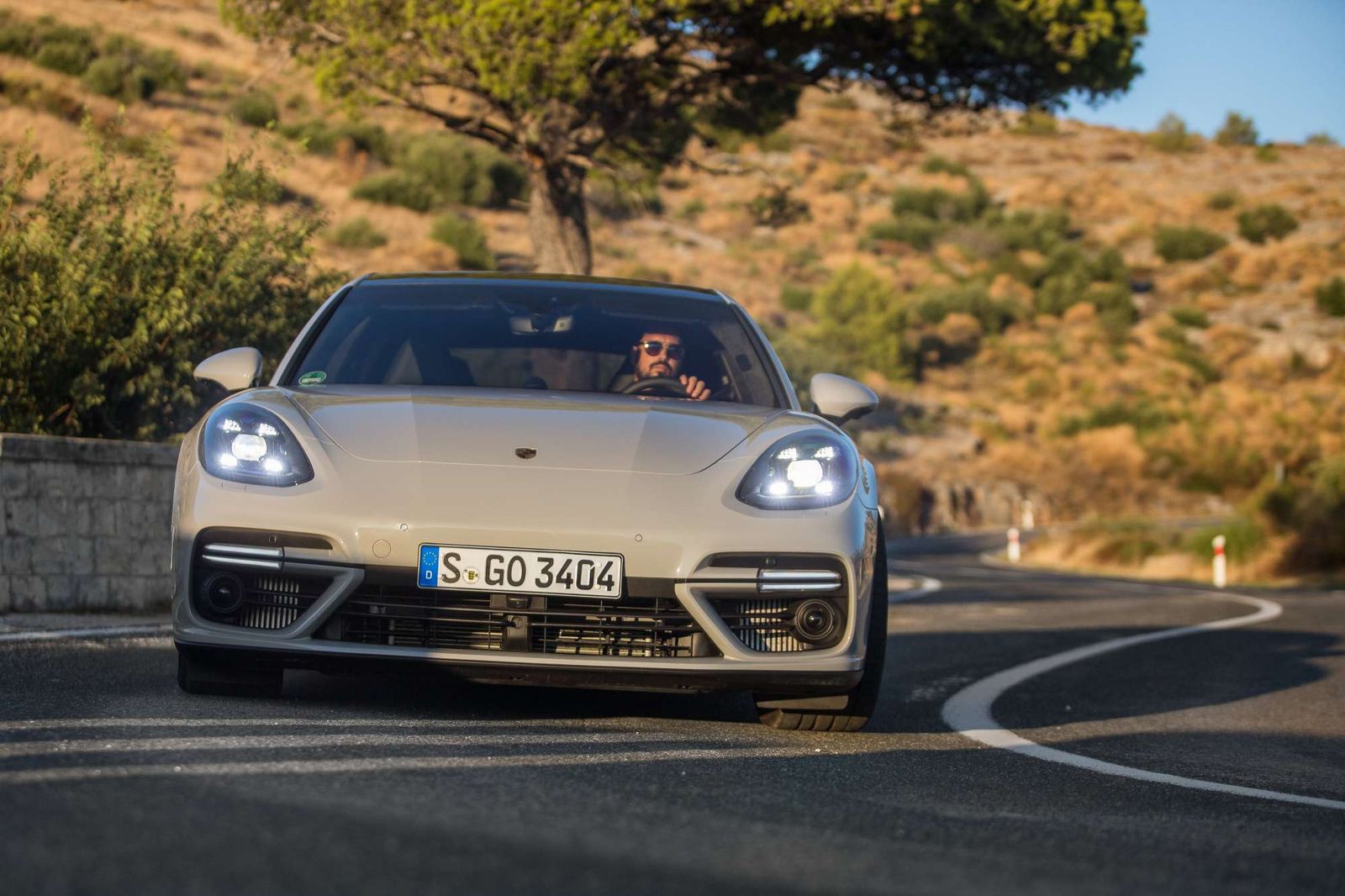 For starters, it's Porsche's PDCC (Porsche Dynamic Chassis Control) that sweetens the pot by evicting the sour taste of body roll. Previously a hydraulic system, it was redesigned and now it's electromechanical: two electric actuators push the anti-roll bars according to the car's movement to stabilize it and counter the weight shifting in corners.
Further recipients are the adaptive air suspension (standard for S models and above), the PTM (Porsche Traction Management) adaptive all-wheel drive and the rear-axle steering.
The latter plays a sneaky little trick on your size-appreciation and space-perceiving skills, as you wouldn't expect the 5-meter-long and nearly 2-meter-wide Sport Turismo to slip its way out of a parking lot like a bar of soap out of wet hands. Which it does. It's also a nice ace to have up the sleeve on loopy roads – not that the steering isn't precise enough – but getting that bosomy rear out of a bend faster than you can say hot hatch will make you stir away from the thought of getting a burly SUV.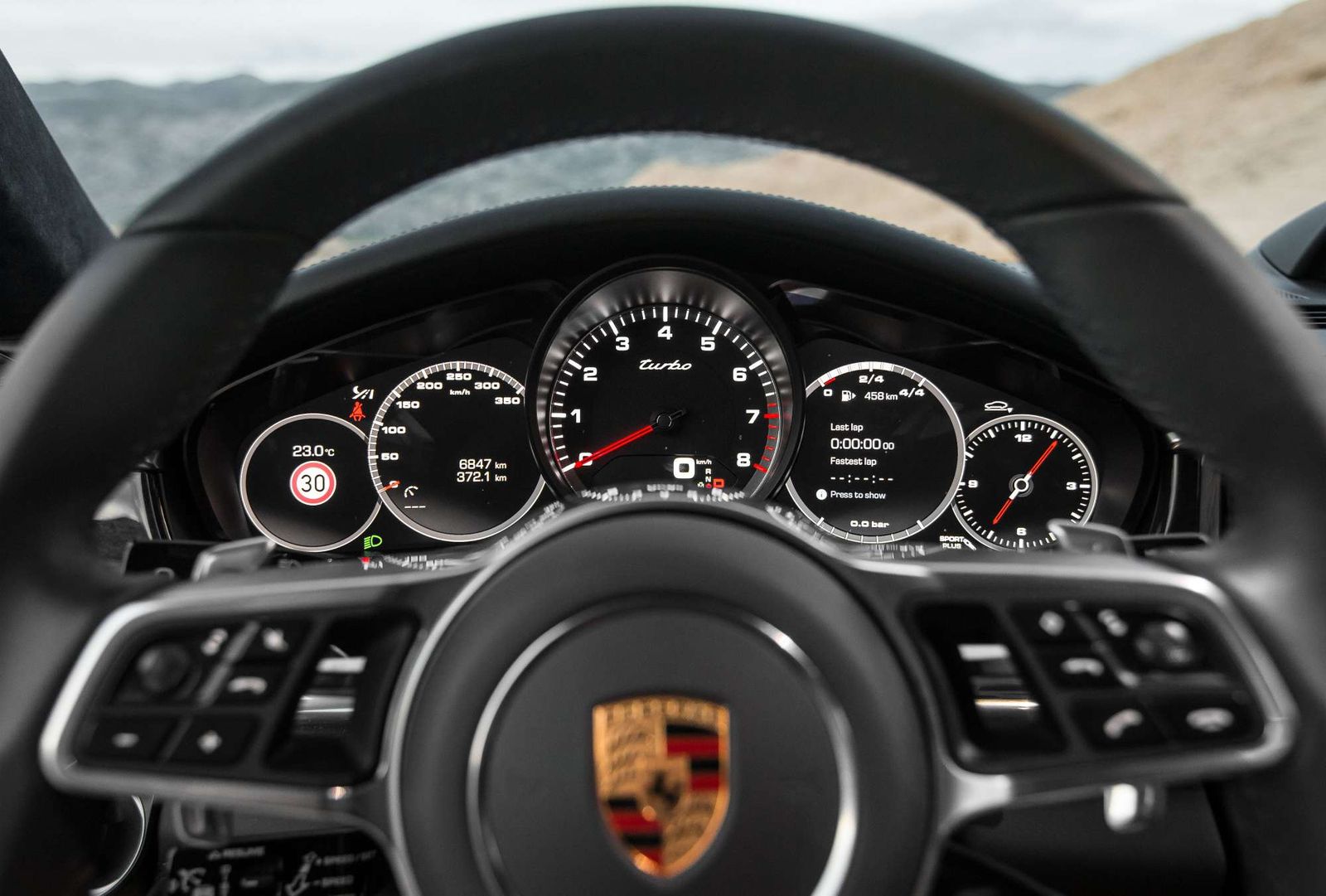 And since I've hit the size hotspot, here's the thing: you only get 20 liters of extra cargo space (520 liters overall) in the trunk over the regular Panamera, but the opening's more generous and the loading lip lower, so the logistical aspect of loading and unloading is better covered.
In between the Audi RS6 Avant and the Mercedes-Benz CLS Shooting Brake in the sense that it's more apt at blending sportiness and comfort, the Porsche Panamera Turbo Sport Turismo leaves these two trailing behind when it comes to pricing.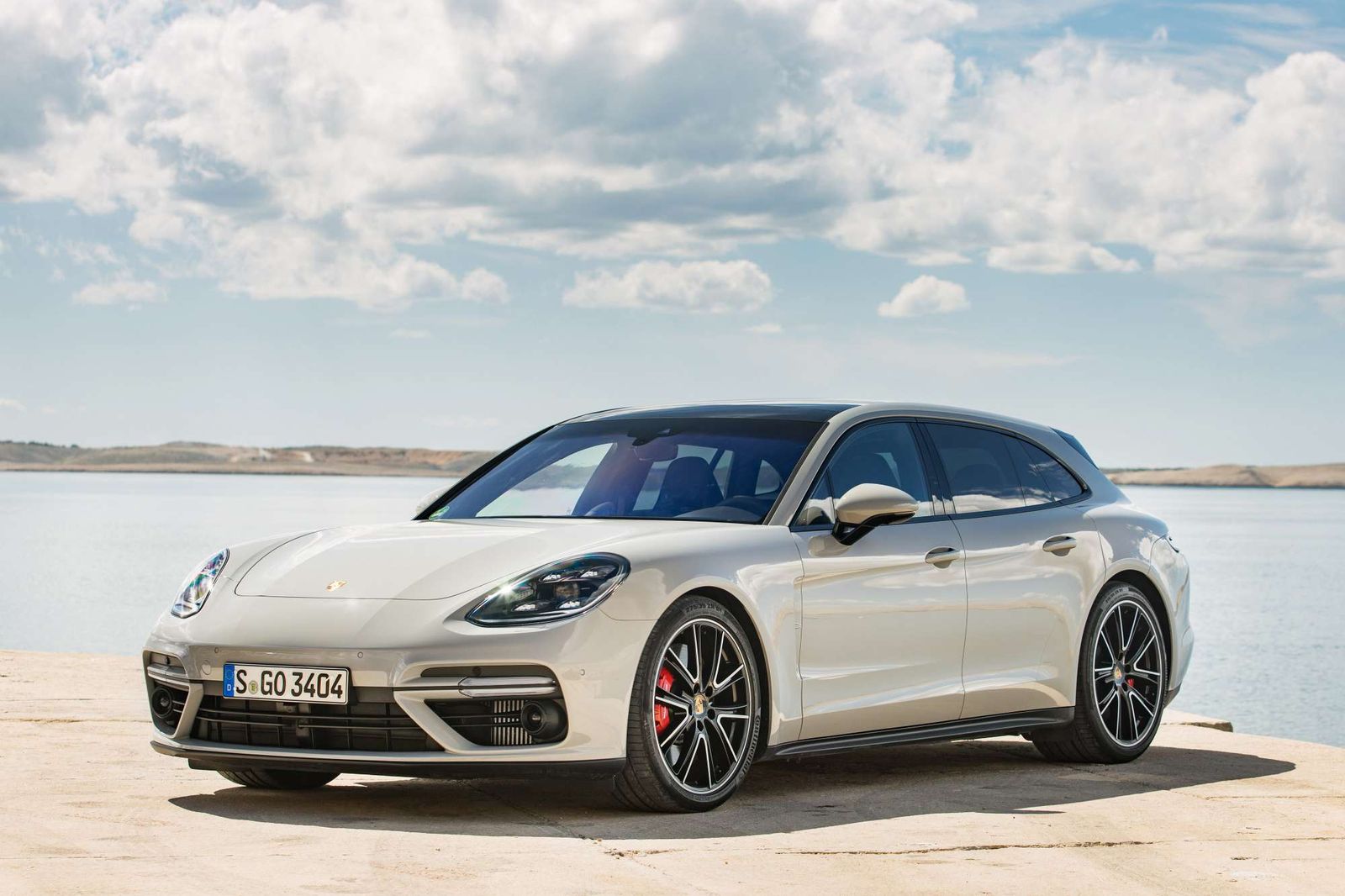 The entry-level Panamera 4 Sport Turismo starts at €97,557 but the Turbo Sport Turismo raises the investment to €158,604. For the bigger image's sake, the Audi RS6 Avant won't fill your driveway unless you pay at least €112,000 while the Mercedes-AMG CLS S 63 Shooting Brake will set you back €133,577.