The PHEV marries gasoline and electric power for more efficiency
Say hello to Jaguar Land Rover's first plug-in hybrid electric vehicle, the Range Rover Sport P400e — notice JLR's new naming strategy is already in full swing.
Unlike the Range Rover Sport Hybrid predecessor model that used a 340-hp 3.0-litre SDV6 diesel engine and a 47-hp (35-kW) electric motor, the P400e combines a 300-hp 2.0-liter four-cylinder Ingenium gasoline engine with a 116-hp (85-kW) electric motor, and a 13.1 kWh lithium-ion battery.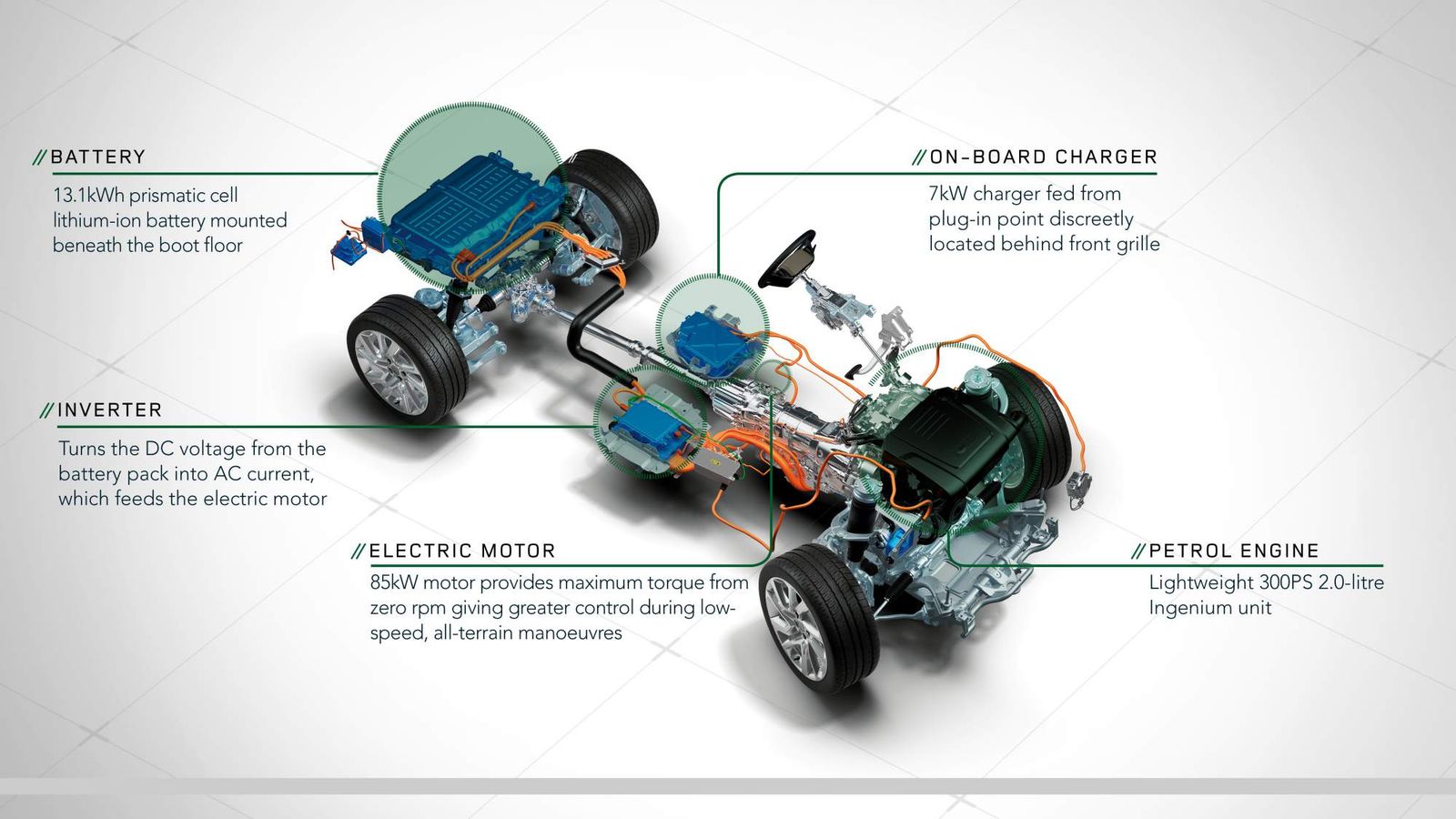 As a result, total available power output is 404 hp while system torque is 640 Nm (472 lb-ft), which means performance specs remain worthy of the "Sport" moniker: 0-100 km/h takes 6.7 seconds, while top speed is 220 km/h (137 mph).
To maximize interior space and allow for an adequate weight distribution the internal combustion engine is longitudinally mounted, while the electric motor is housed in the ZF eight-speed automatic transmission at the center of the vehicle — alongside the 7-kW onboard charger. The lithium-ion battery is positioned at the rear beneath the boot floor.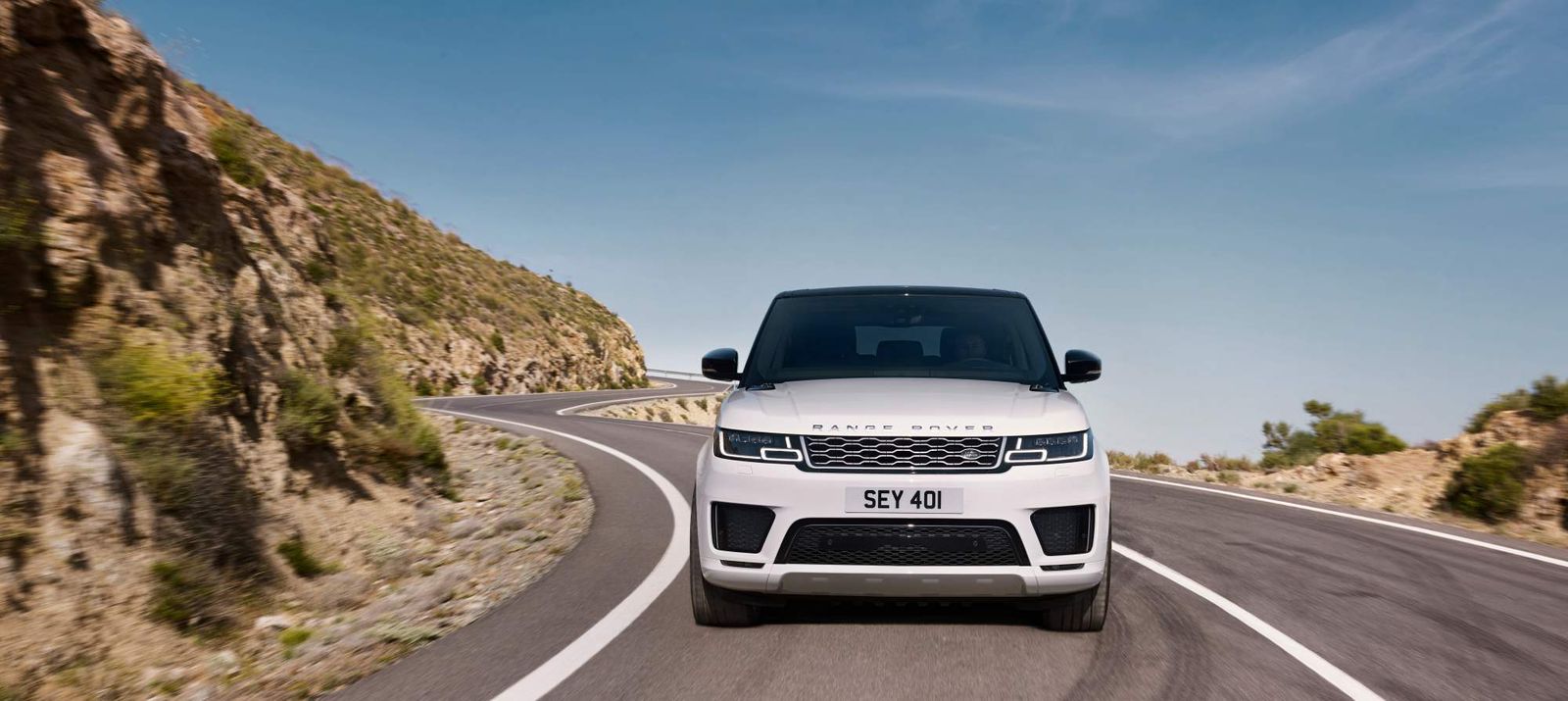 The good thing about using a plug-in hybrid setup is improved fuel efficiency, and Land Rover claims the Range Rover Sport P400e averages just 2.8 l/100 km (101 mpg UK), with corresponding CO2 emissions of only 64 g/km. Both figures are calculated according to the NEDC methodology, however, so don't expect them to happen in real life.
The automaker also claims an all-electric range of 31 miles (51 km), which is average. The battery can be recharged in as little as 2 hours and 45 minutes at home using a dedicated 32 amp wall box, but with the standard 10 amp home charging cable the charging time increases to 7 hours and 30 minutes — not impressive for such a small driving range. The access point for the charging cable is at the front of the vehicle, hidden behind the Land Rover badge on the grille.
Other changes compared to a regular Range Rover Sport include the unique calibration of the Terrain Response 2 system which has to distribute torque from the electric motor to all four wheels. With no creep speed and maximum torque from zero rpm, the electric motor allows greater control during low-speed off-road maneuvers.
The 2018 Range Rover Sport P400e is available to order now, with prices starting at £61,315 in the UK and €87,100 in Germany.