We finally have some performance specs of Renault's new hot hatch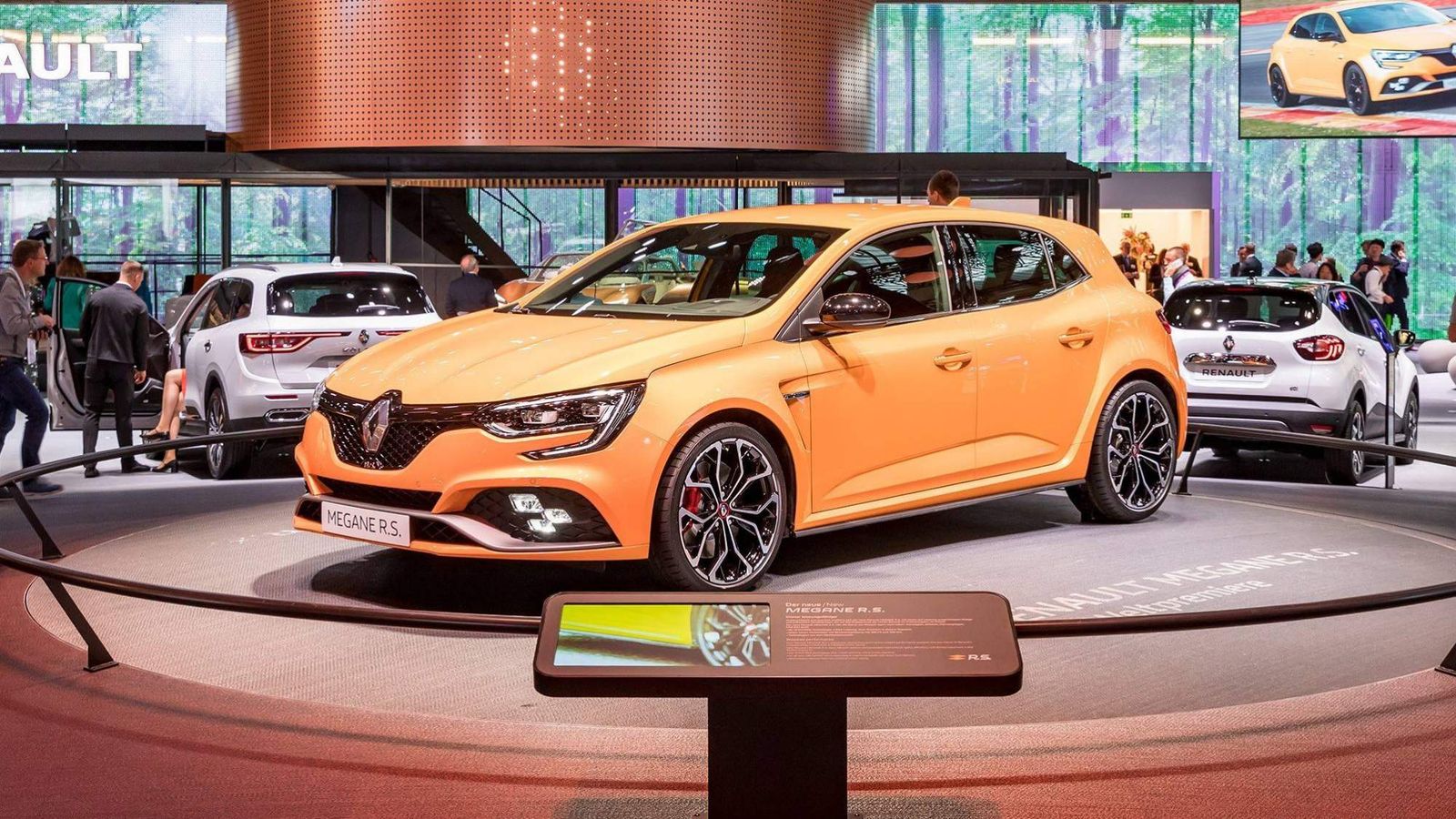 Renault has released pricing information for the French market for its all-new Megane RS. Prices start at €37,600 for the 280-hp version with manual gearbox and Sport chassis, while the EDC-equipped model is priced from €39,400. Prices for the 300-hp Trophy version aren't available yet.
French customers will be able to place an order for the Megane RS with EDC transmission in February 2018, while orders for the manual model will open in spring 2018.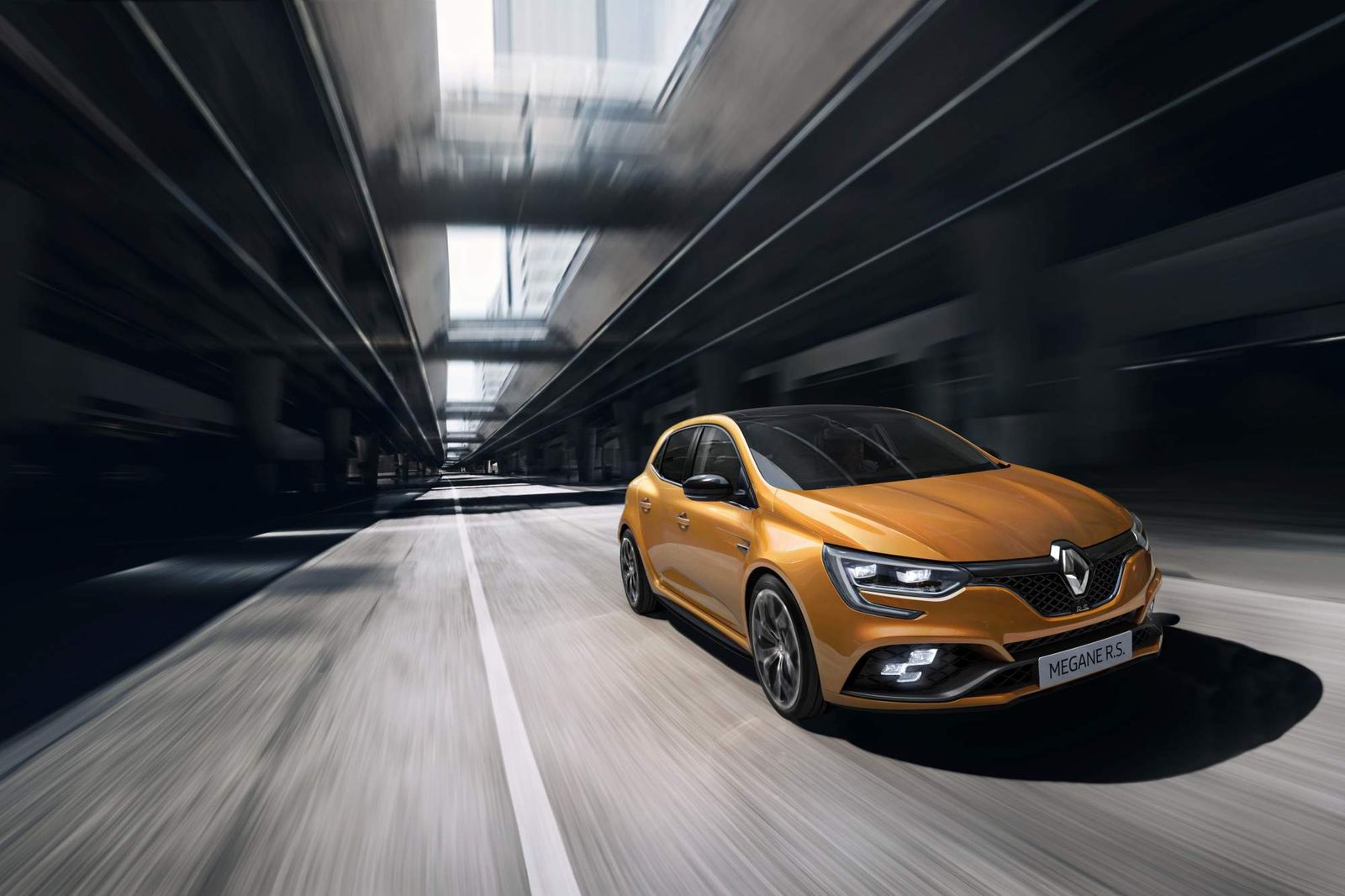 As you probably know by now, the all-new Megane RS offers a choice of two chassis — Sport or Cup — with the latter costing an additional €1,500 (it also comes with an LSD and red Brembo brake calipers).
It's powered by a new 1.8-liter turbocharged four-cylinder gasoline engine that makes 280 metric horsepower and 390 Nm (288 lb-ft) of torque, allowing the compact hot hatch to accelerate from 0 to 100 km/h in 5.8 seconds and complete one kilometer from a standing start in 25 seconds.
For those interested in fuel economy figures, the EDC-equipped model is the most economical with a claimed average consumption of 6.9 l/100 km (the manual model averages 7.1 l/100 km). CO2 emissions are 155 g/km for the automatic and 161 g/km for the manual.
The new Megane RS features new technologies such as the 4Control four-wheel steering system (standard), rally-inspired four hydraulic compression stops (standard), and the R.S. Monitor Expert System (€450), which lets users film their driving sessions and then overlay telemetry data.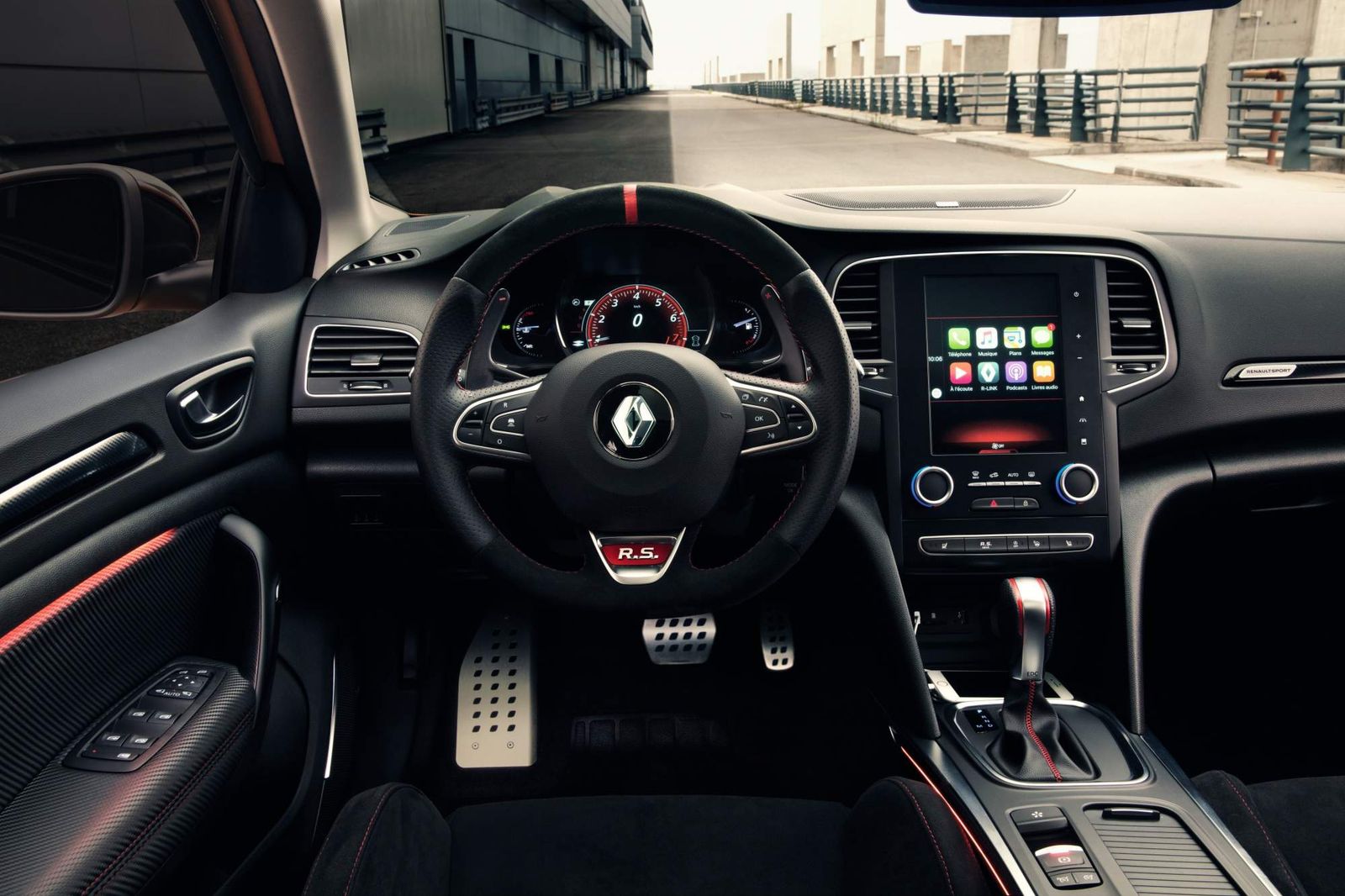 The Megane RS tops our list of five new hot hatches that have debuted at the 2017 Frankfurt Auto Show, check them all out here.