2018 Renault Megane RS Sport first drive review: Why so serious?
Has the latest Megane RS lost its focus a bit trying to be better at everything?
When Renault launched the all-new Megane RS at last year's Frankfurt Motor Show, the main talking point was the new model's increased technological sophistication.
The third-generation Megane RS is the first one to feature the 4Control four-wheel steering system (a first for a hot hatch), a non-adjustable, rally-inspired suspension using hydraulic compression stops, and a completely revised RS Monitor system, among other things.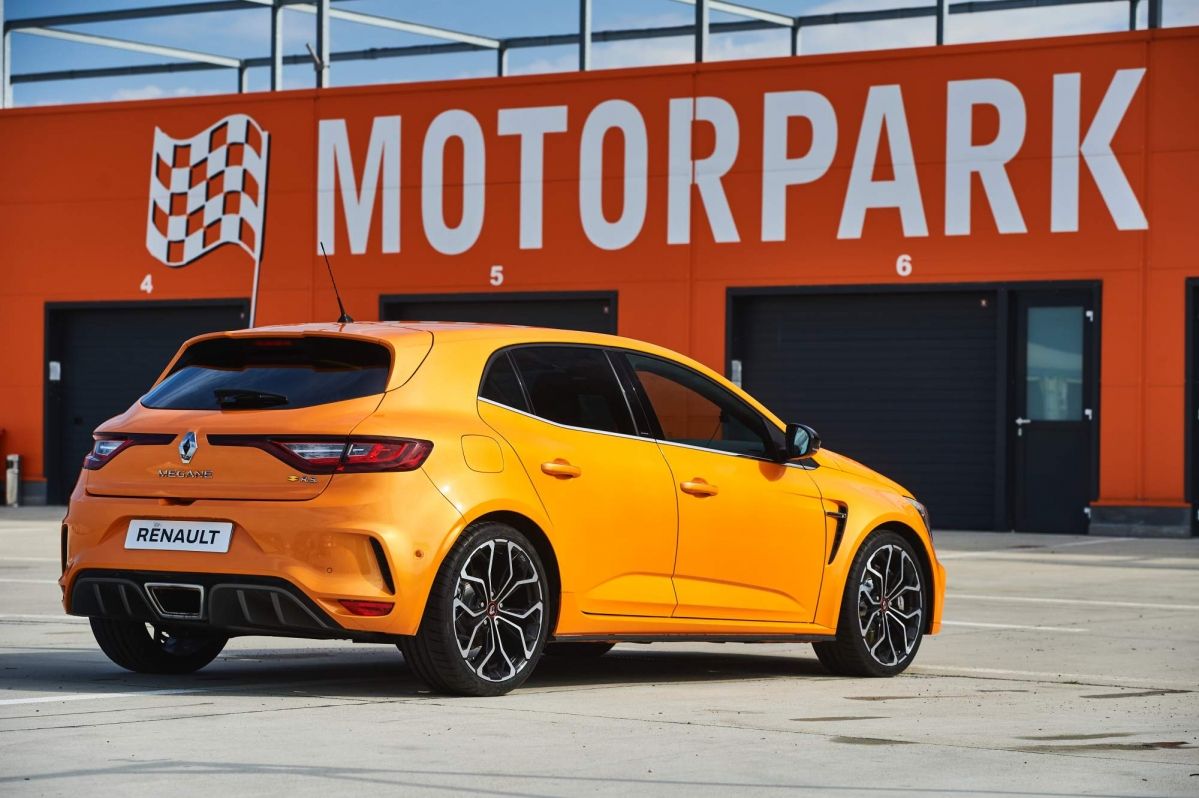 It also packs an all-new engine, a 1.8-liter twin-scroll turbocharged four-cylinder unit that makes 280 metric horsepower at 6,000 rpm and 390 Nm (288 lb-ft) of torque from 2,400 rpm to 5,000 rpm in the standard specification. By the end of 2018, Renault will add a more hardcore Trophy version with 300 hp and 400 Nm (295 lb-ft).
While the increase in power and torque are not dramatic compared to the outgoing model, the new one needs to be better in every area, starting with the performance. A (too) short track driving session in the standard 2018 Megane RS with the Sport chassis left me with more questions than answers, though.
More doors, less visual drama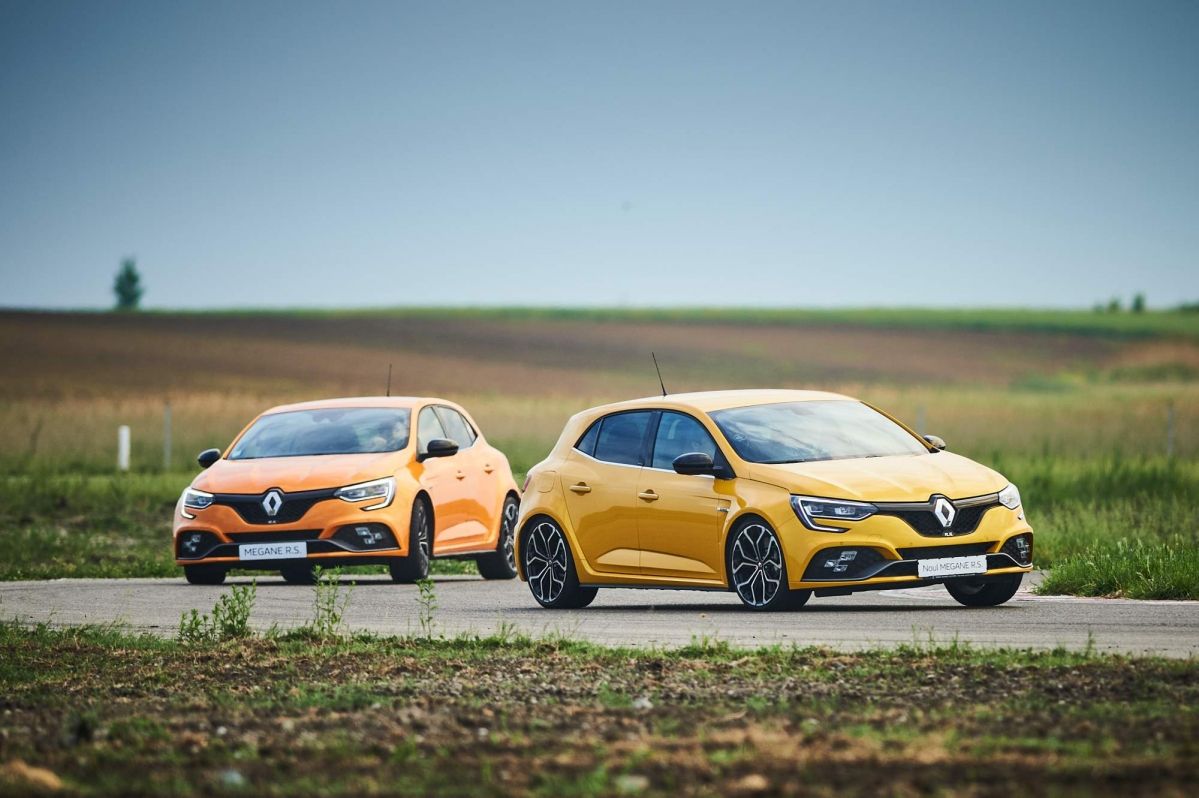 Let's get the design part quickly out of the way and say that the third-gen Megane RS marks a significant departure from its predecessors, replacing the three-door body style with a more practical five-door configuration. It's certainly the best-looking model in the current Megane family. The beefier body kit includes more aggressive bumpers with an F1-style front blade at the front and a massive diffuser at the back, flared wings (by 60 mm at the front, 45 mm at the rear) with air extractors, a unique roof spoiler, dedicated 18-inch alloys, and the RS Vision lighting system.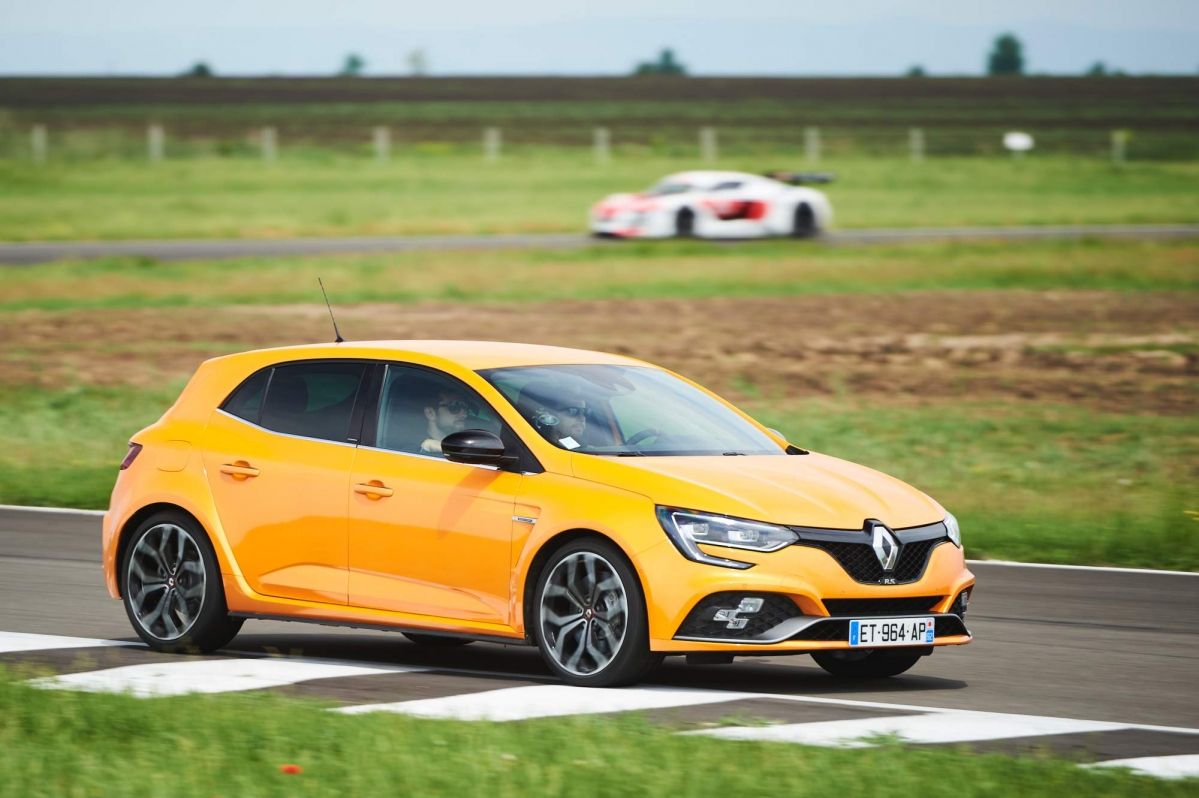 Still, it's a shame Renault doesn't make a three-door Megane RS anymore, and for that, the current model seems a bit utilitarian: the sense of occasion the coupé-like Megane RS brought has wilted.
Climb aboard, and the impression remains, despite the presence of goodies like the sports seats, RS steering wheel, aluminum pedals, and red accents. The Megane RS doesn't look and feel that much different to a Megane GT inside — it even features the same unappealing plastics, and that's a shame considering Renault charges much more for the RS badges. The driving position is excellent, though.
Too civilized, but still fun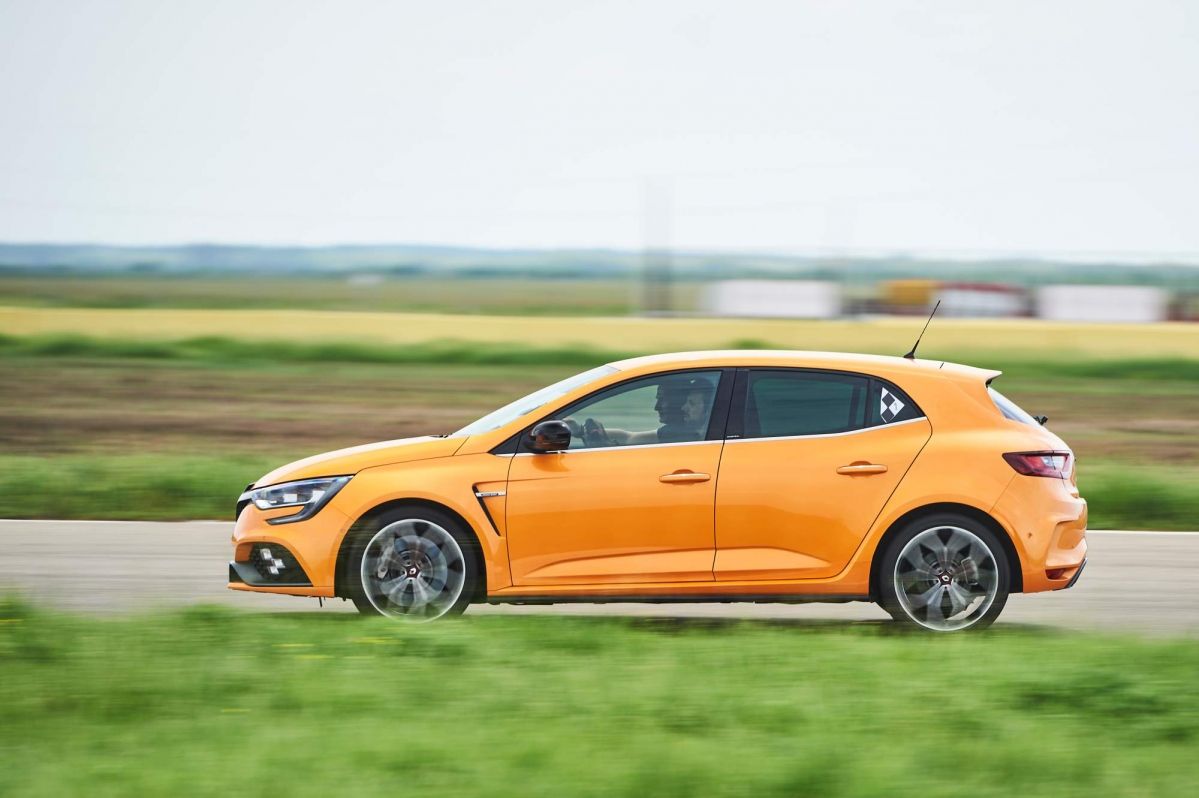 Chances are you'll forget about all those inconveniences when you start driving the thing. The new four-pot sounds nice when revved hard, and the best thing is it doesn't need synthesizers for that: what you hear is what you get. Still, I'd rather hear more of the engine, even in Race mode — I don't want to feel pampered in a Megane RS. That's a "problem" I think the new model has: it's too civilized and sensible for a Renault Sport car.
Fortunately, the 1.8-liter mill pulls like crazy. I only got to drive the version equipped with the optional six-speed EDC transmission with paddle shifters (a six-speed manual is standard) which distributes an uninterrupted flow of torque to the front wheels quickly and effectively. The 0 to 100 km/h sprint feels as quick as 5.8 seconds make it, but blistering straight-line performance is just a tiny fraction of the Megane RS' character.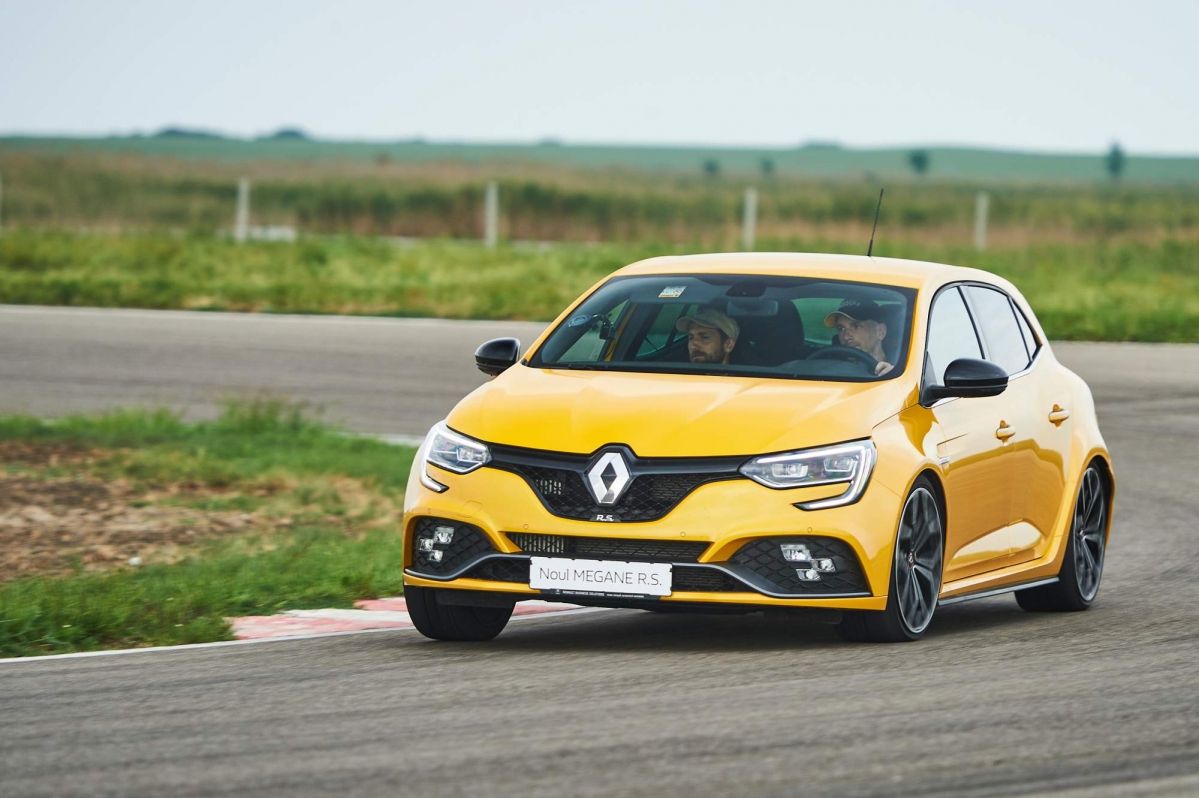 In corners, the French hot hatch feels in its element, and the 4Control system makes it swallow corners way more efficiently than before. I'm not sure that translates into more fun, though. To Renault Sport's credit, interventions from the four-wheel steering system seem less intrusive than in the Megane GT. You need to push the car harder to feel the 4Control system at work. At speeds of up to 60 km/h (extended to 100 km/h in Race mode), the system will steer the rear wheels in the opposite direction of the front wheels for better turn in (or less understeer) in tight turns. Above those speeds, all wheels will turn in concert for more precision in high-speed corners.
The rear-wheel steering feels unnatural though (especially in tight turns), and it takes time to get used to it. 4Control should prove very useful on a track like the Nürburgring Nordschleife, so a new front-wheel-drive record lap from the Megane RS may be coming our way.
A better daily driver than before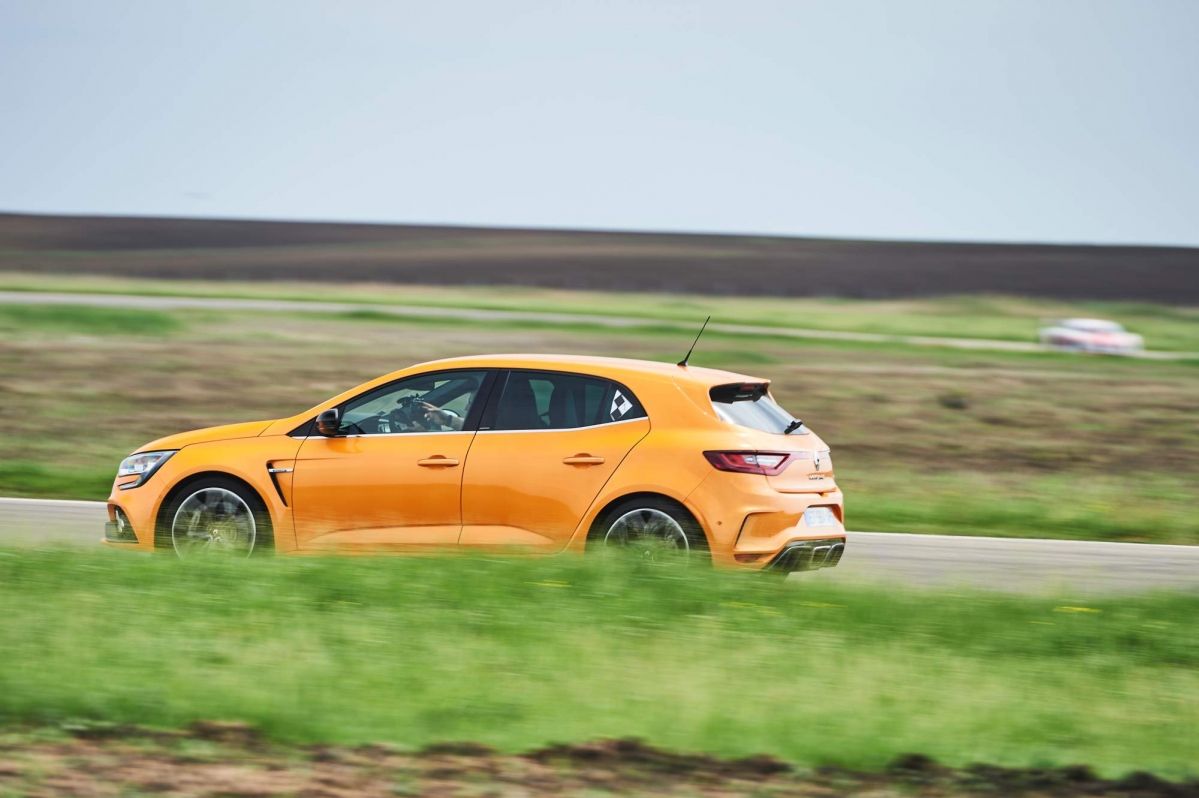 At this point, I have to tell you I only drove the Megane RS with the standard Sport chassis — there's also a stiffer Cup chassis that comes with a Torsen limited-slip differential and Brembo brake calipers. Although driving on a smoothly paved circuit is not that relevant for a car's ride quality, I reckon the new Megane RS feels more comfortable than before. That's intentional, as Renault wants it to be more suitable for daily driving to better compete with the VW Golf GTI.
The non-adjustable suspension comes with four hydraulic compression stops that play a big part in that. Inspired from rallying, they are said to improve the ride comfort in everyday use while providing additional damping, filtering out disruptions, and eliminating the effects of rebound during sportier driving. We'll need to drive it on the road to tell you more about that.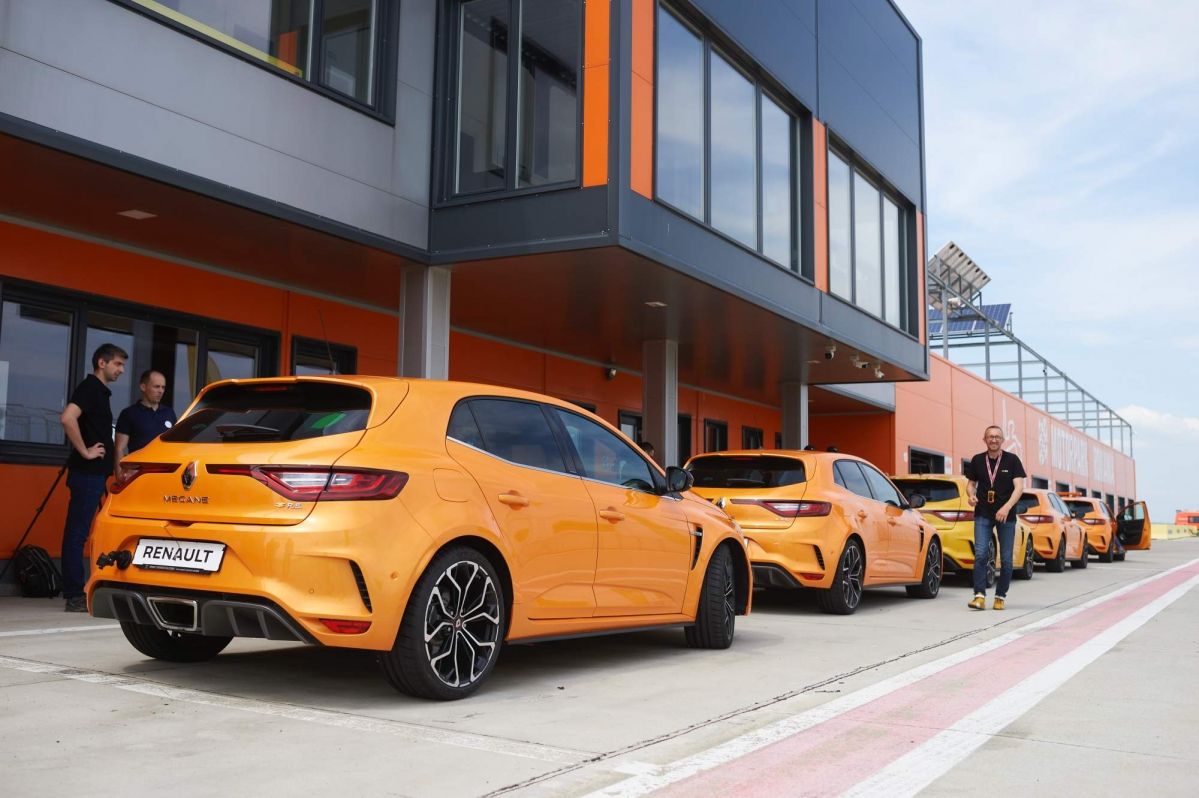 Since I've mentioned the RS-exclusive Race driving mode earlier on, the Megane RS offers five modes in total: Comfort, Normal, Sport, Race, and Perso (customizable). Comfort is for everyday driving, Sport brings more noise and more immediate responses from the engine and transmission, and Race turns the traction control off and sharpens everything up for track driving. The driving modes feel different to one another, but if I had to choose only one, it would probably be Sport, as it offers the best compromise between comfort and handling.
Choose your Renault Megane RS wisely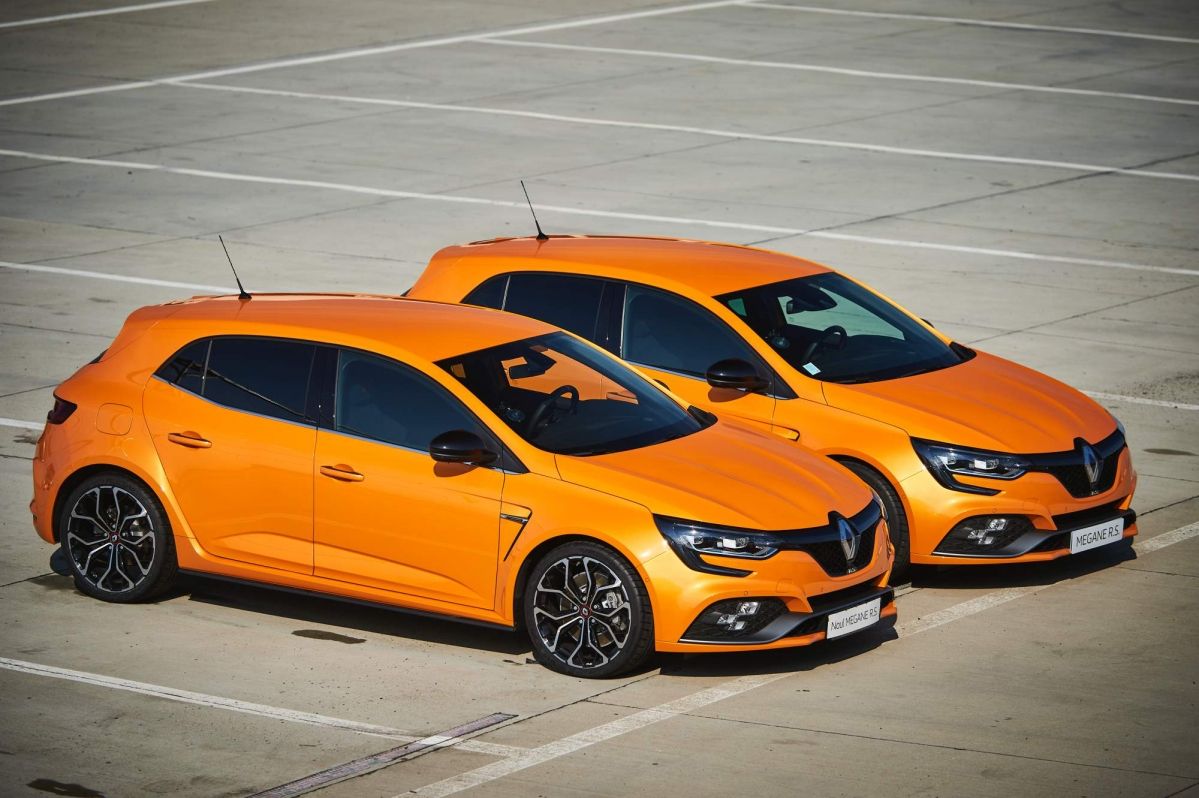 Given that the entry-level Megane RS with Sport chassis is now more grown-up and less naughty than its predecessor, I reckon you should configure your Megane RS carefully. If you need a fast, sharp-handling hatchback that's easy to live with day by day, the base model will do the trick. But then again, that's what a VW Golf GTI, Ford Focus ST, or Peugeot 308 GTi will do too.
But if outright performance and driving thrills are your main criteria for buying a Megane RS, then you might want to spec it with the Cup chassis (which is only available with a six-speed manual transmission) or wait for the full-blown Trophy version. If the reviews of the Megane RS Cup we've read so far are anything to go by, you'll be in for quite a treat. And the fact that the Cup chassis adds just €1,690 to the standard model's €33,690 base price (in Germany) makes it a no-brainer.
READ MORE: Our in-depth review of the Renault Megane GT