2018 Rolls-Royce Phantom Wears Camo Like a Venetian Mask
Phantom nameplate yet to be confirmed
Scheduled to debut two years from now, the upcoming eighth generation Rolls-Royce Phantom shows its imperial proportions in brand-new batch of spyshots.
With every inch of its body masked by psychedelic camo foil, the only visible details are the car's production headlights. They resemble those of the Rolls-Royce Ghost thanks a slimmer shape.
Clearly, the dominant philosophy trait at Rolls-Royce is evolution rather than revolution, but the Phantom needs a modern touch after twelve years of service in the luxury segment.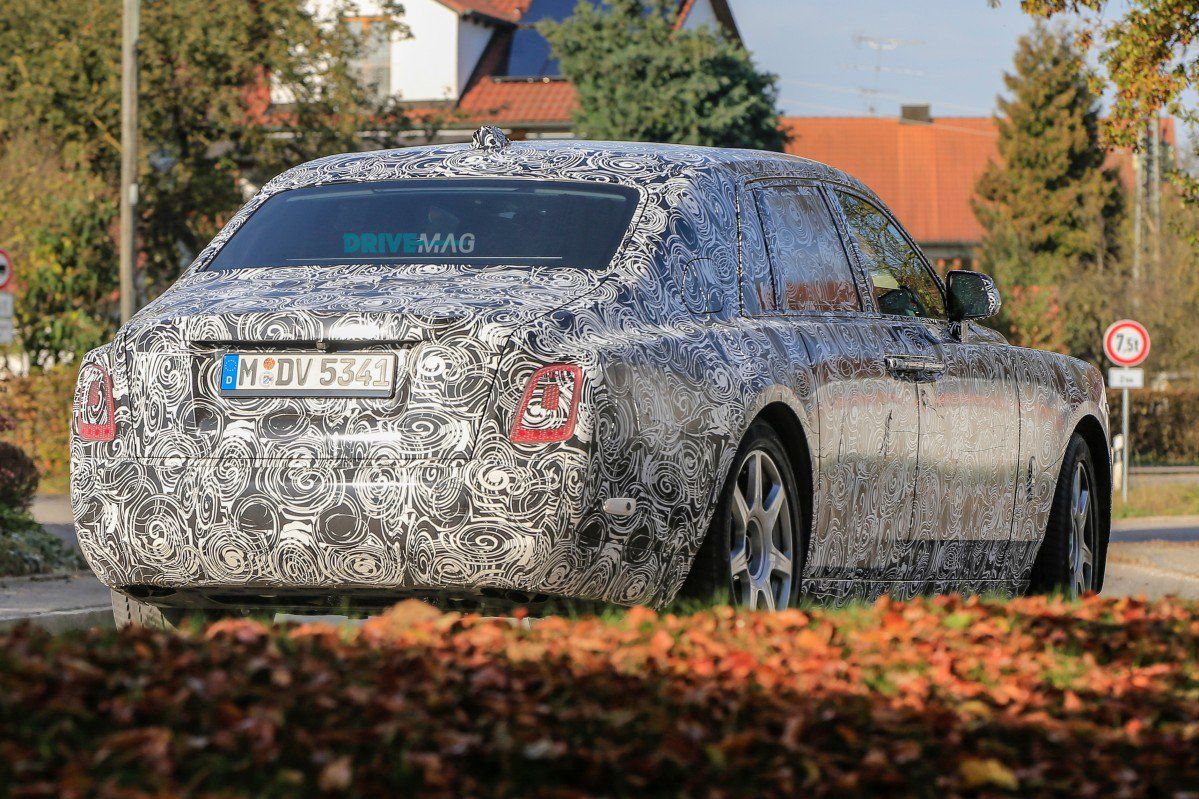 Since top-shelf RRs only come around once in a blue moon, the industry's expectations are naturally high.
Rolls-Royce is said to exploit BMW's expertise with the use of lightweight materials. Thus, the new Phantom sits on a modular architecture extensively molded out of aluminum.
Short- and long-wheelbase Rolls-Royce Phantom models are in the cards, but the coupé and convertible are under the question mark for the time being.
A downsize-defying V12 will fit between the square visage and driver, possibly developed together with BMW's engineers. Rolls-Royce Dawn's 6.6-liter V12 unit with increased power output is also a nominee.
Expect a base price of at least €375,000 and a potential plug-in hybrid version later in the new model's lifetime.