The 200-hp hot hatch is almost as quick as the Golf GTI but costs €8,500 less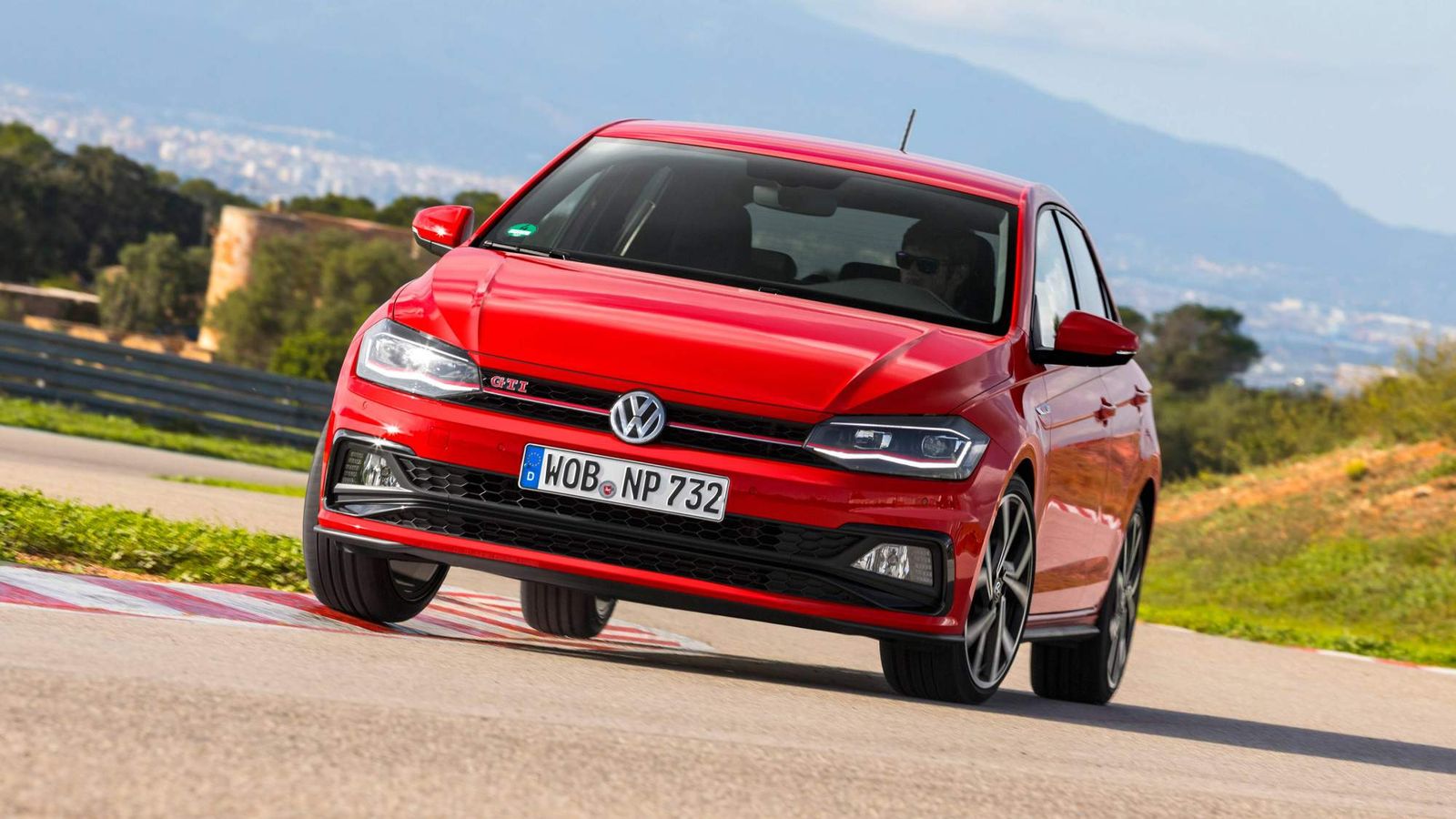 VW has begun advance sales of the all-new Polo GTI in Germany, with the B-segment hot hatch priced from €23,950 (including VAT).
Buyers get quite a lot for the money, starting with the 2.0-liter TSI turbocharged gasoline engine that pumps 200 metric horsepower between 4,400 and 6,000 rpm and 320 Nm (236 lb-ft) of torque from 1,500 to 4,400 rpm.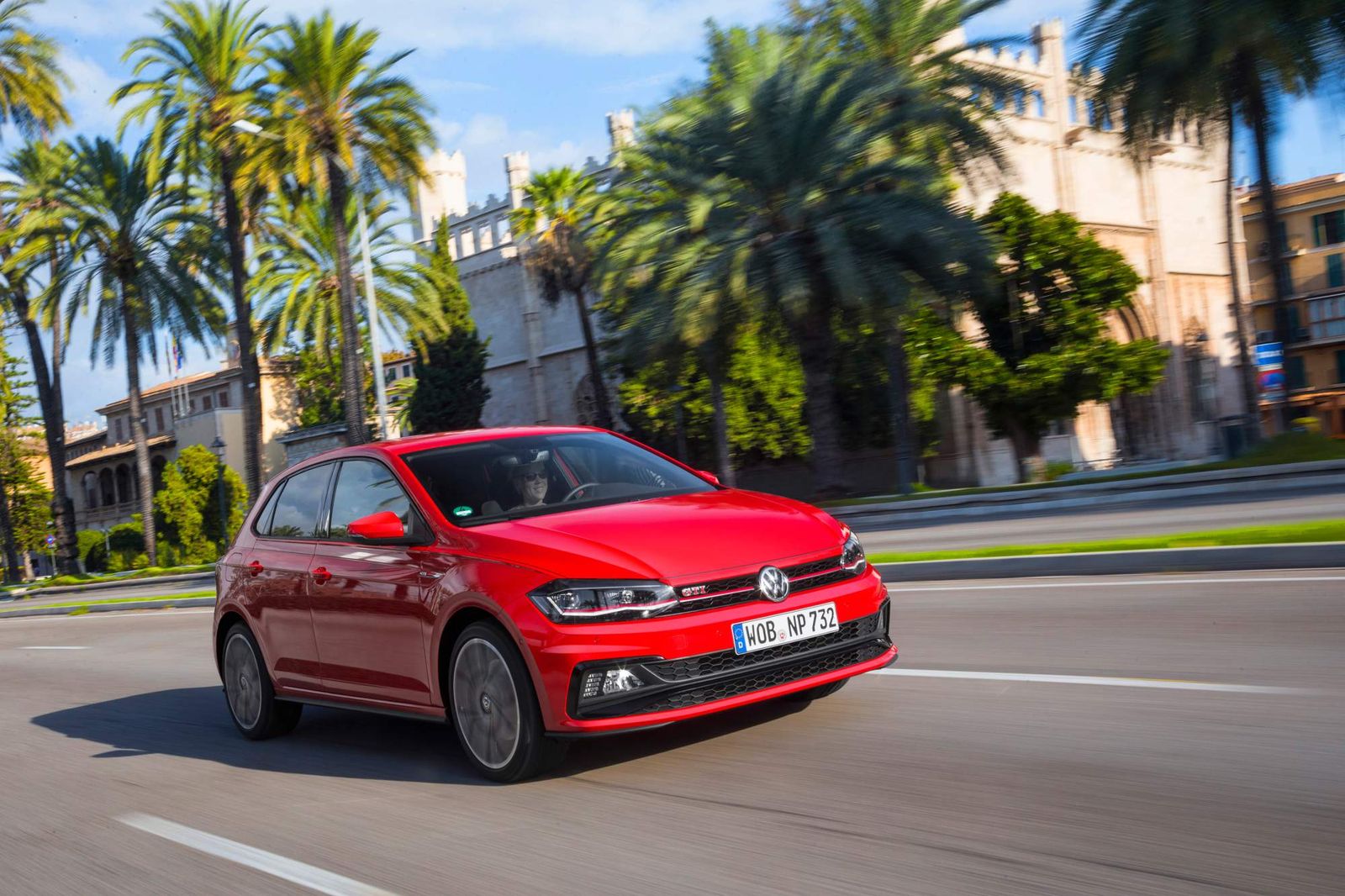 The standard transmission for the Polo GTI is the six-speed DSG dual-clutch automatic that helps the hot hatch cover the 0-100 km/h sprint in 6.7 seconds and reach a top speed of 237 km/h (147 mph). That places the Polo GTI in Golf GTI territory, as the larger sibling goes from 0-100 km/h in 6.4 seconds and tops out at 250 km/h (either with the standard six-speed manual or optional six-speed DSG).
We were expecting the Polo GTI to be significantly lighter than the Golf GTI, but sadly that's not the case. The smaller car weighs in at 1,355 kg (2,987 lb) while the Golf GTI with DSG tips the scales at 1,386 kg (3,056 lb). Still, you'll forget all about that when you'll pay €8,500 less for the Polo GTI.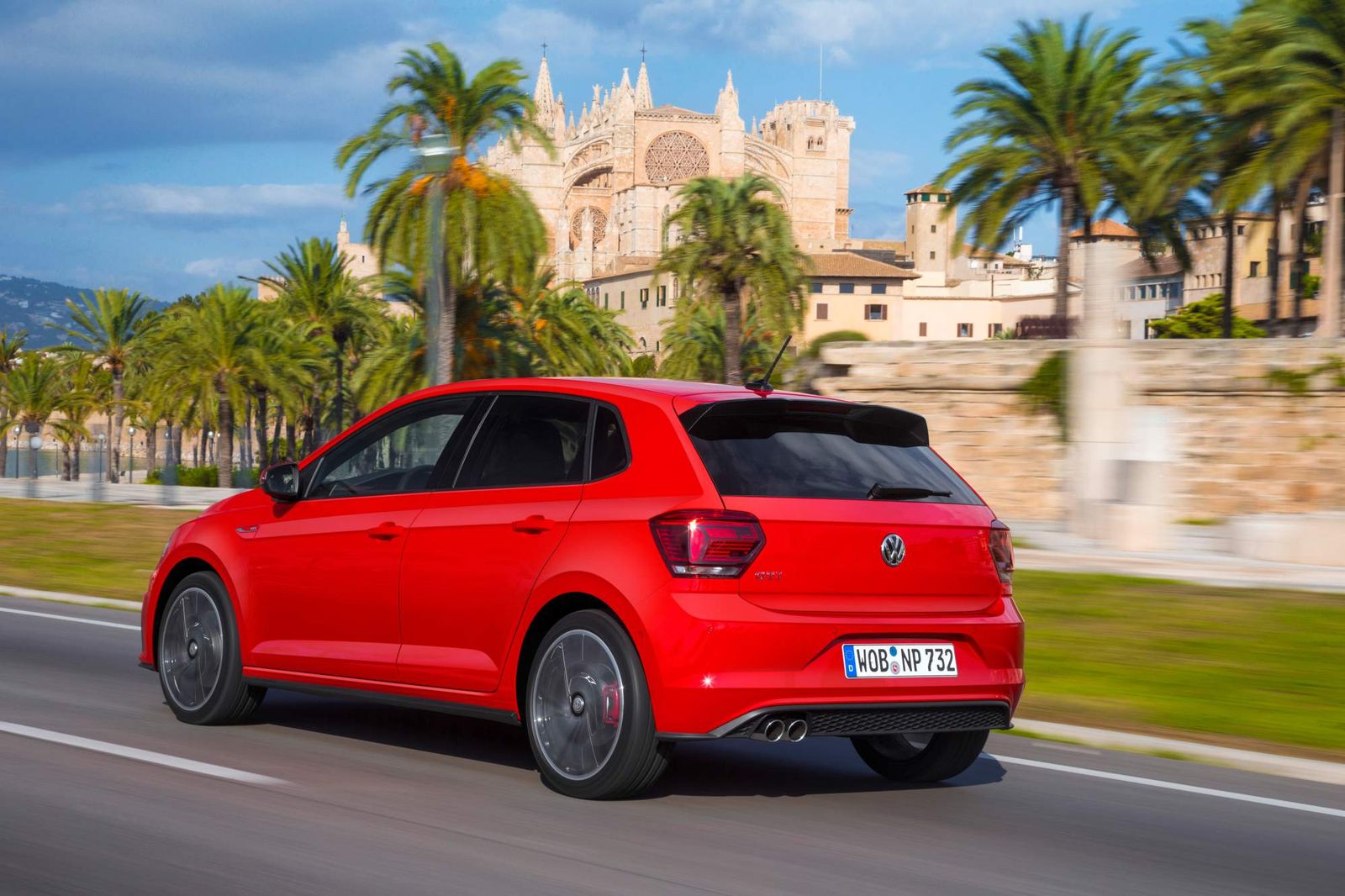 As for fuel economy, the Polo GTI averages 5.9 l/100 km according to the NEDC standard, which means it's 0.4 l/100 km more economical than the Golf GTI.
As always, with the GTI moniker comes with a sportier body kit and design cues, a sports suspension (with standard 17-inch alloys in this case) and sports seats with the iconic "Clark" plaid pattern.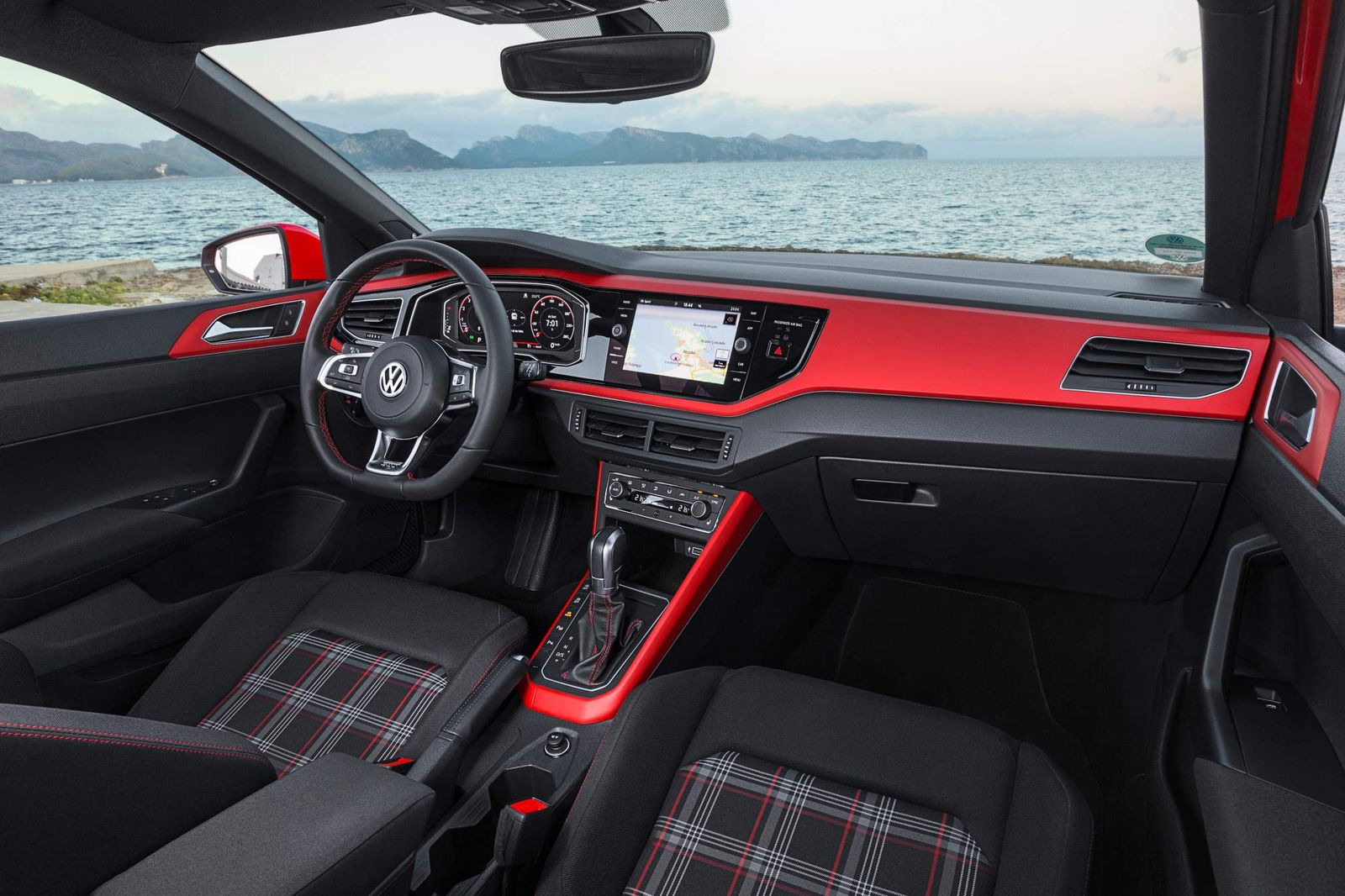 The Polo GTI will be available with a number of optional features, highlighted by the Active Info Display digital instrument panel, LED headlights, adjustable sports running gear, 18-inch alloys (a first for this model), many driver assistance systems, a large panoramic sliding sunroof, and a 300-watt Beats sound system.
We can't wait to drive the Polo GTI, but until then we'll leave you with our review of another GTI, the Peugeot 308 GTi.