2018 VW Touareg sheds most camouflage, goes almost unnoticed
It's like every other Touareg you've seen before
The summer is here (at least if you're in the northern hemisphere) and 2018 VW Touareg test prototypes are beginning to shed their disguise.
Of course, that has nothing to do with the weather but with the fact that the official debut of the third-generation Touareg is approaching — most likely at the Frankfurt Motor Show in September.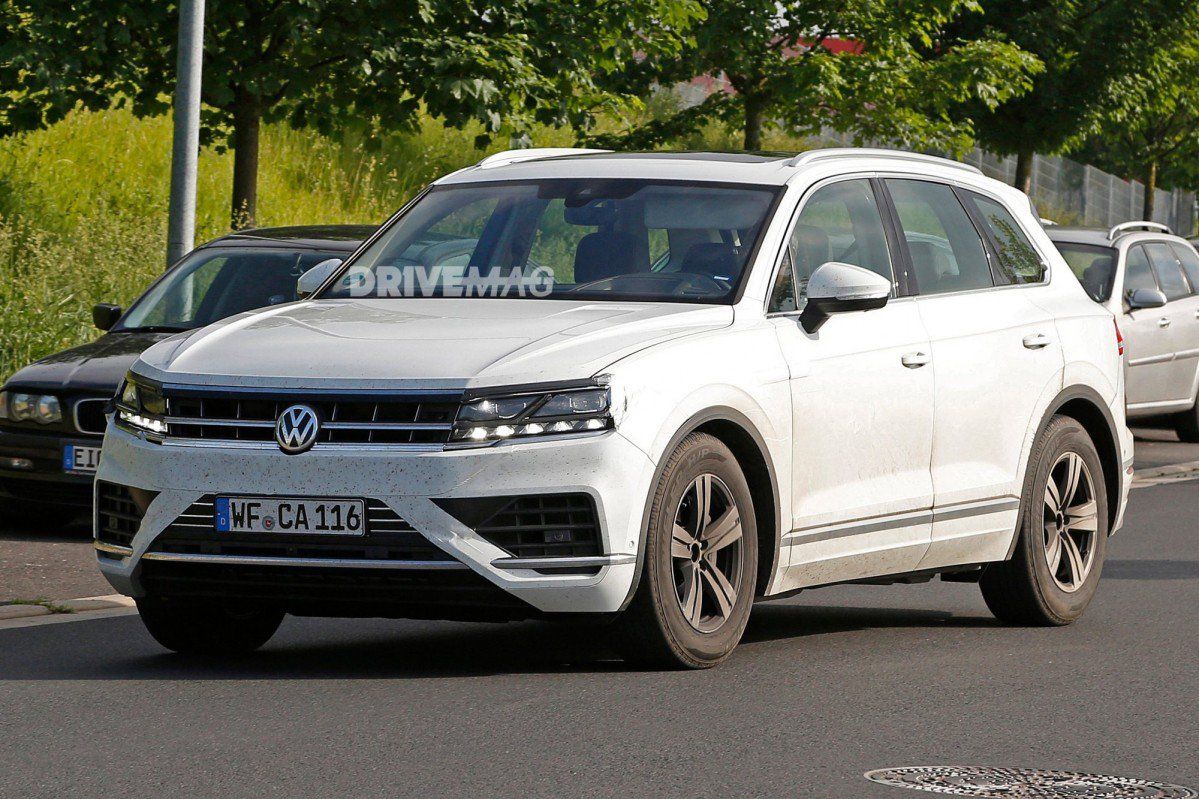 Until then, VW is putting the finishing touches on its big SUV in northern Germany, where our spy photographers caught this barely disguised pre-production prototype during testing.
As you can see, there was not much to be hidden in the first place, as the 2018 Touareg looks more like a facelift than an all-new model. It will, however, adopt sharper headlights and taillights, the new corporate grille, and more prominent creases on the bodywork.
If you have a hard time figuring out what it will look like come release date, the above rendering should give you a pretty good idea. Expect the upcoming Touareg to look a lot like the T-Prime GTE Concept that debuted last year.
There are no interior photos available, but the new Touareg should not be too different than to the rest of the lineup. Expect a traditional layout, the new generation of infotainment systems, and more semi-autonomous features.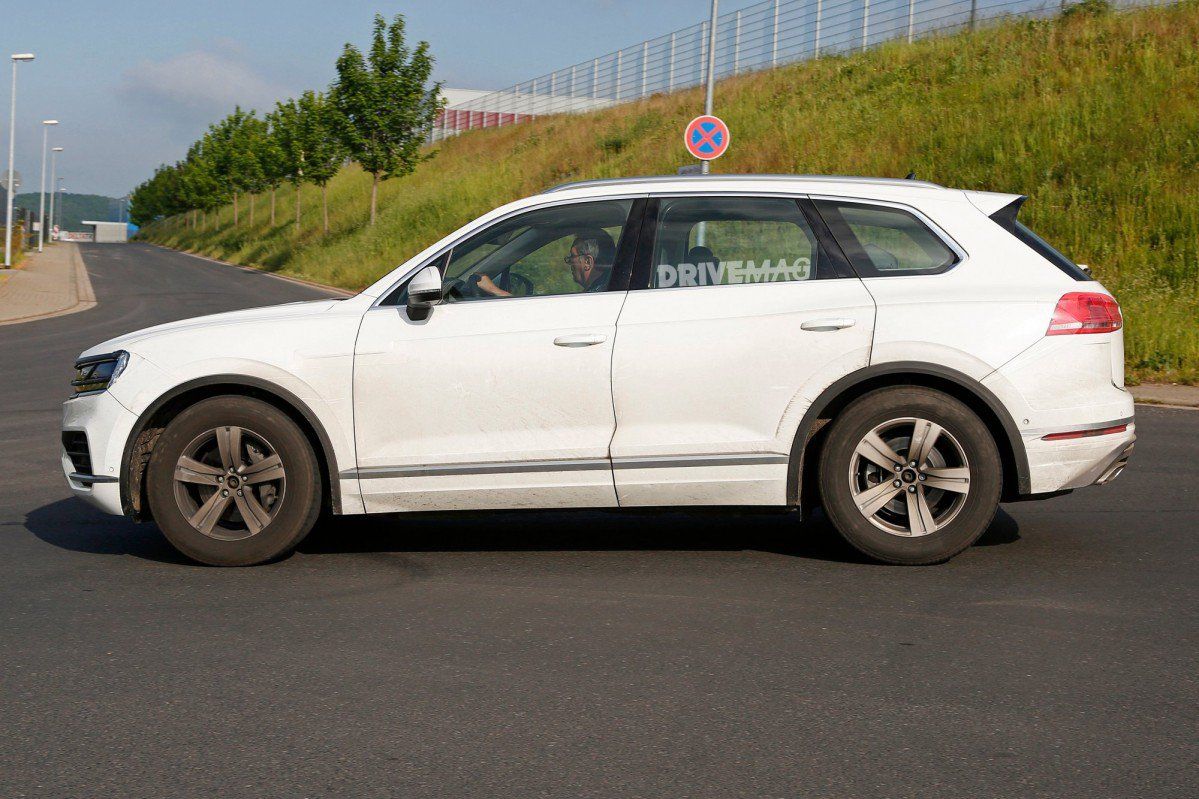 Sharing the aluminum-intensive MLB Evo platform with the Audi Q7 and Bentley Bentayga means the 2018 Touareg will be significantly lighter, despite a slightly bigger footprint. That means it will be both more pleasant to drive (for an SUV, at least) and more efficient.

The engine lineup should include more hybrid and plug-in hybrid versions, and possibly an all-electric variant later on. Gasoline and diesel engines similar to those in the Audi Q7 will account for the majority of sales, though.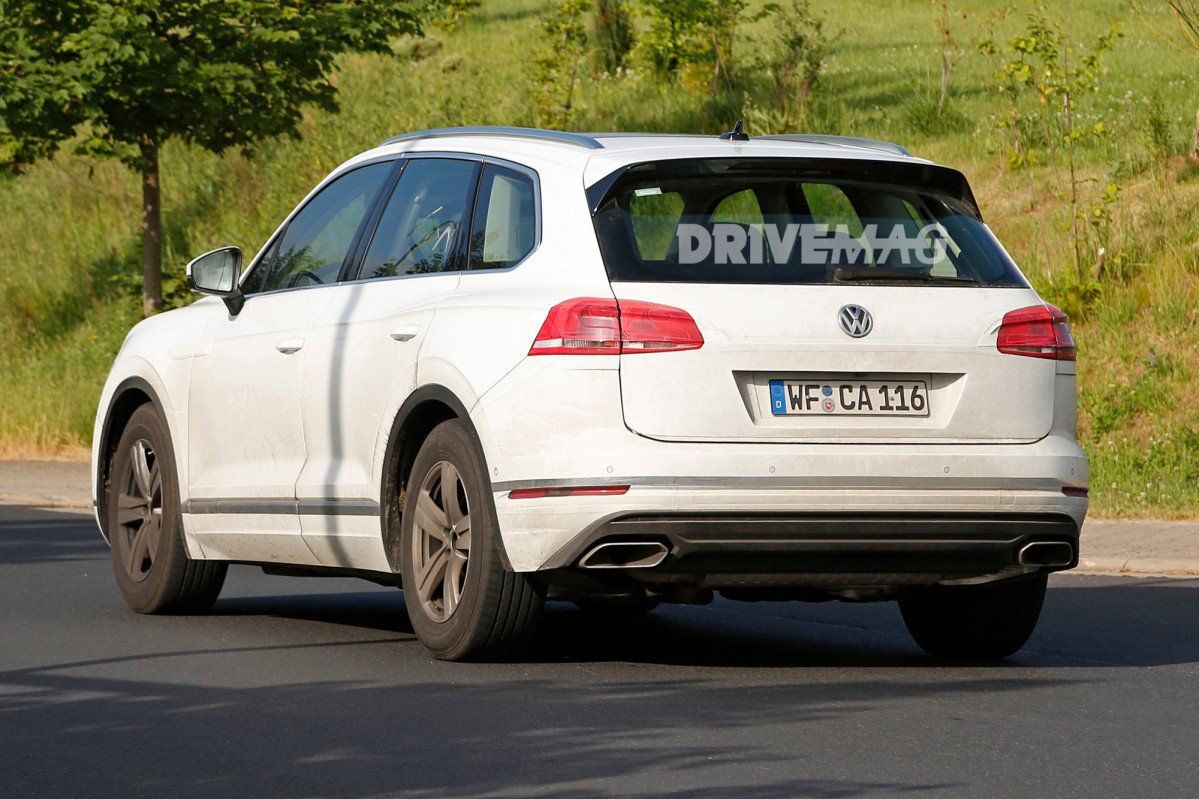 Spy shots & rendering: AUTOMEDIA