Say hello to the Q7's fancier and sportier sibling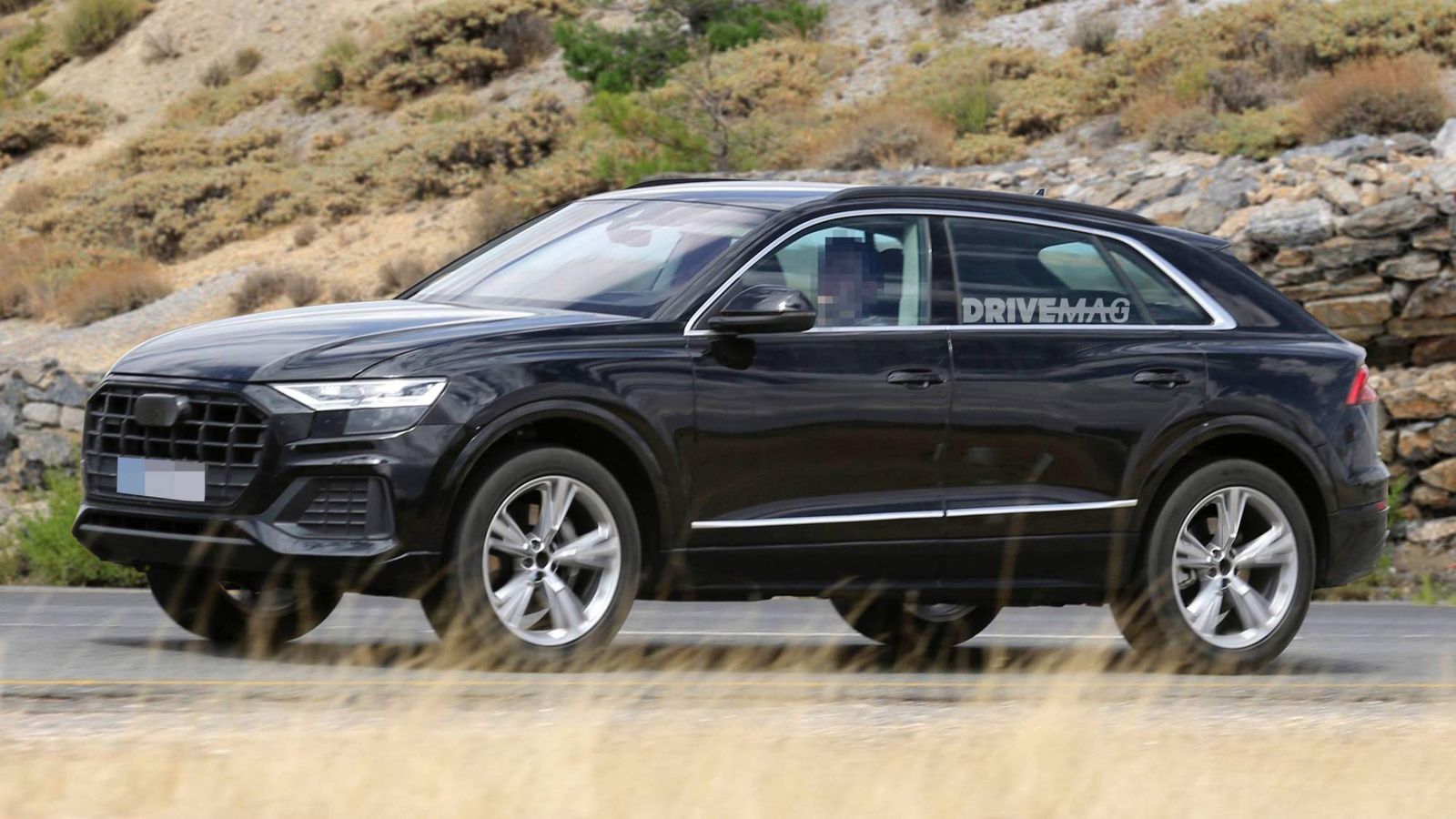 Automakers love to use the word "coupé" on anything but coupés, so this will be the only time we mention this word in connection to the Audi Q8. Launching later this year as a more stylish alternative to the Q7, the Q8 has been spotted in southern Spain by our spy photographers nearly undisguised.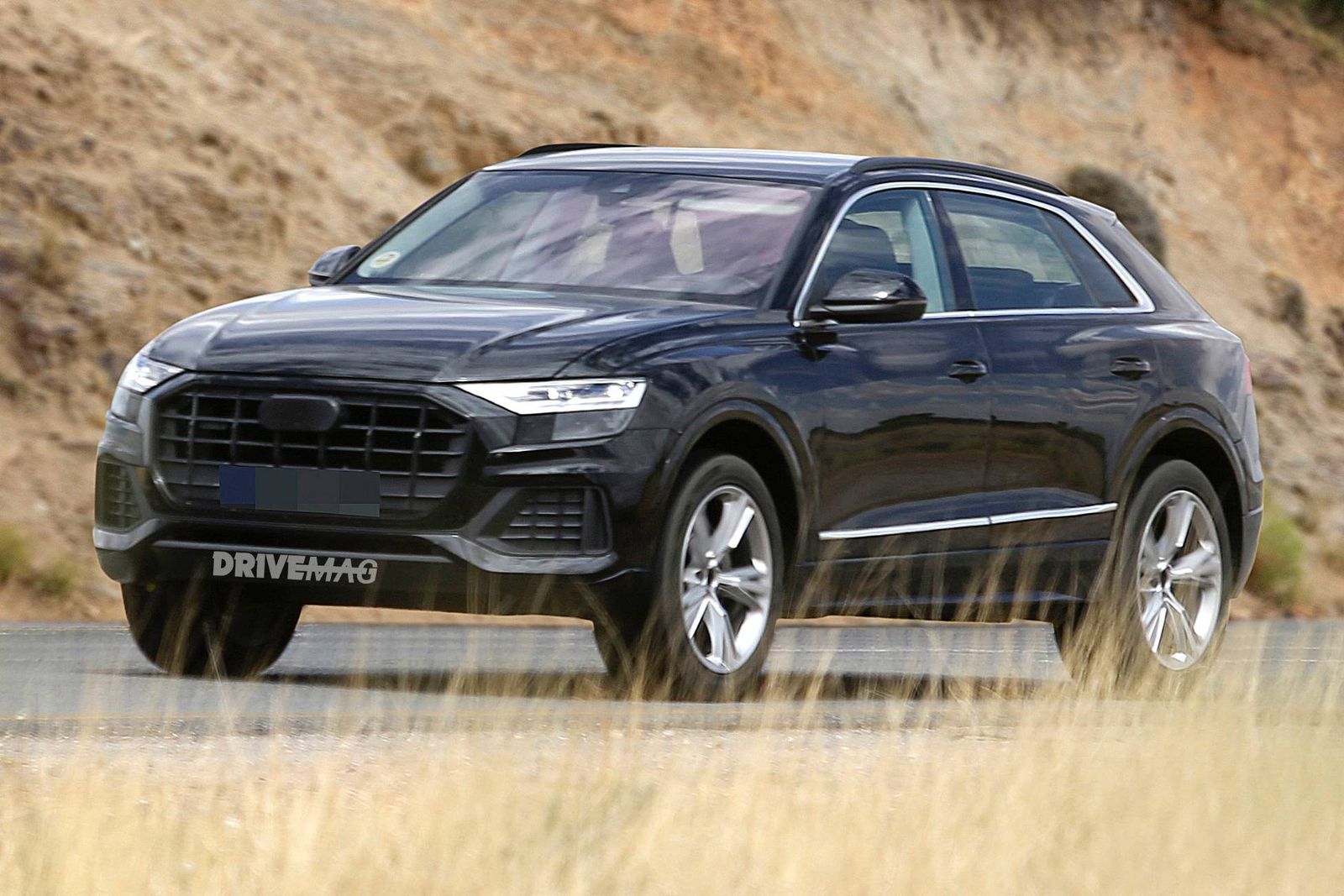 If the flowing lines of this Q8 prototype seem familiar, it's because the production model draws inspiration from the namesake concept paraded last year at the Detroit Auto Show. These are the best images yet of an Audi Q8 production prototype — it's the real thing albeit some clever disguise the automaker uses to hide the model's most defining styling elements.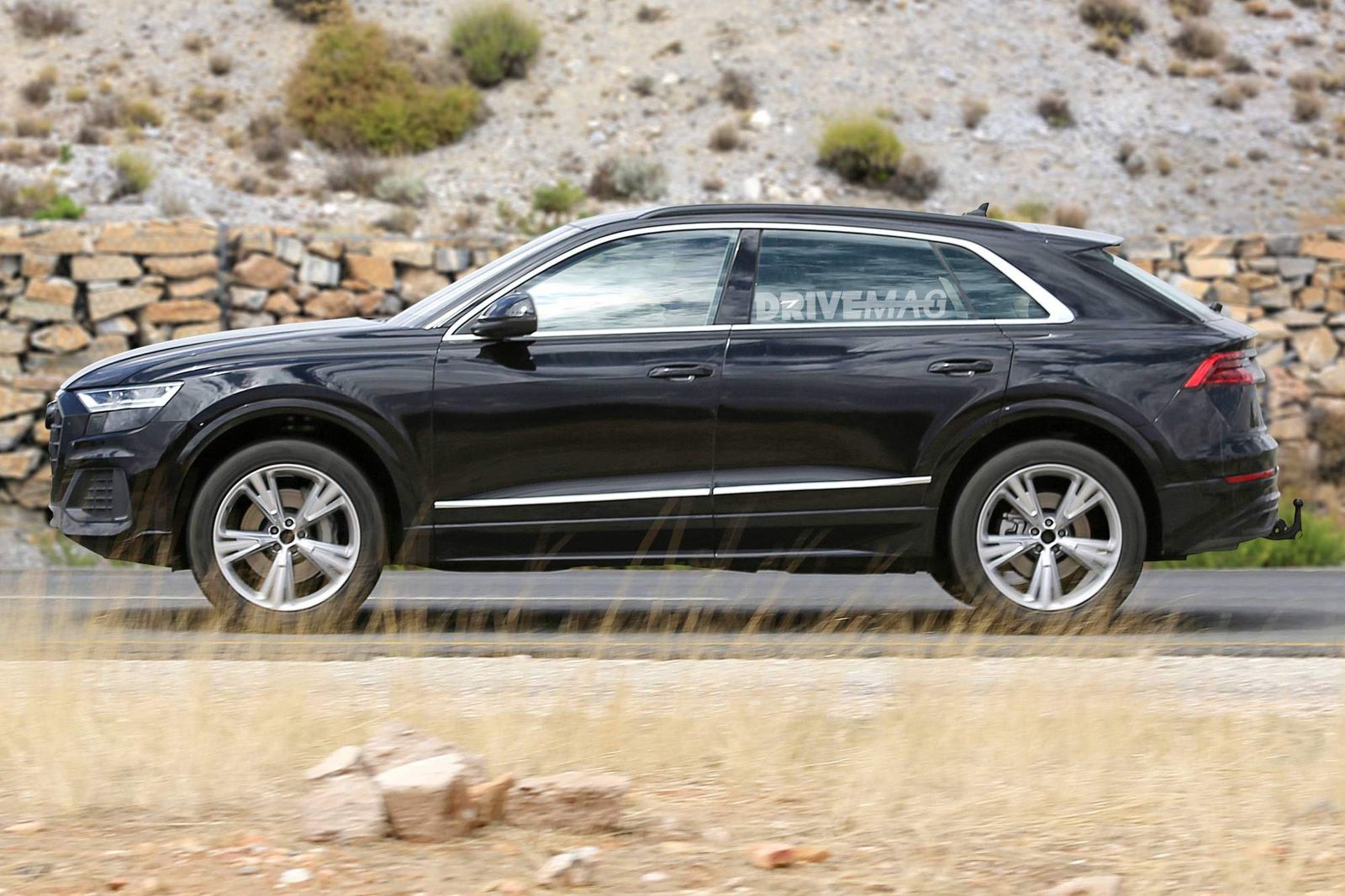 Compared to the Q7 it shares the MQB platform with, the Q8 appears to look more dynamic and muscular thanks to the sloping roofline and prominent haunches. Despite the disguise, we can also see it sports sleeker light units (the taillamps are much broader than they appear), more aggressive bumpers, a creased engine hood, and a flatter iteration of the Singleframe grille.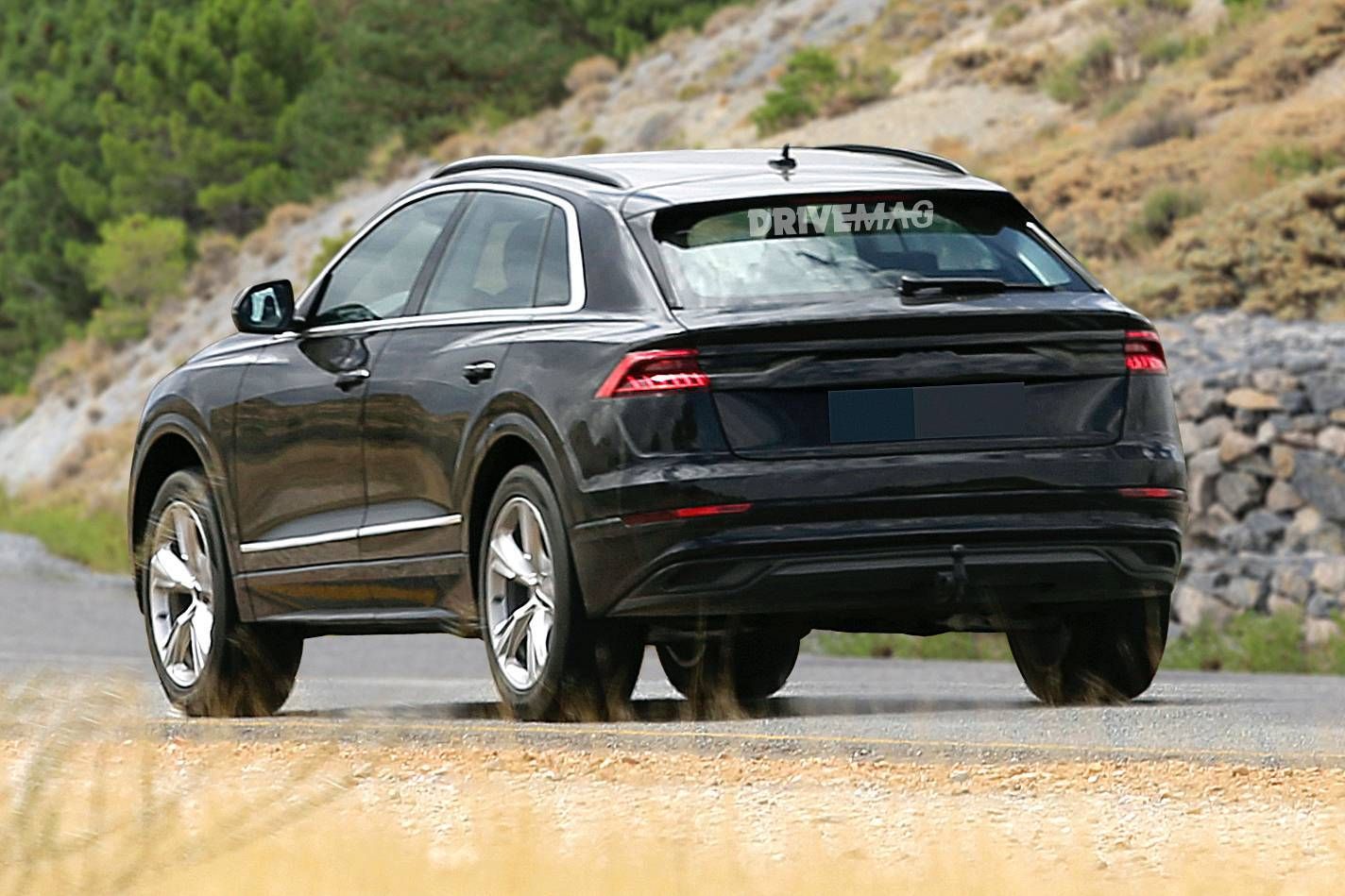 Speaking of the sloping roofline, Audi claims it won't eat into headroom that much, with the Q8 offering a spacious interior with "four equally comfortable seats." Aimed at the Mercedes-Benz GLE Coupe and the BMW X6, the Audi Q8 is expected to offer similar engines as the Q7, including an e-tron hybrid version combining a 3.0-liter turbodiesel V6 with an electric motor, as well as the SQ7's 435-hp 4.0-liter V8 diesel in the SQ8 high-performance version.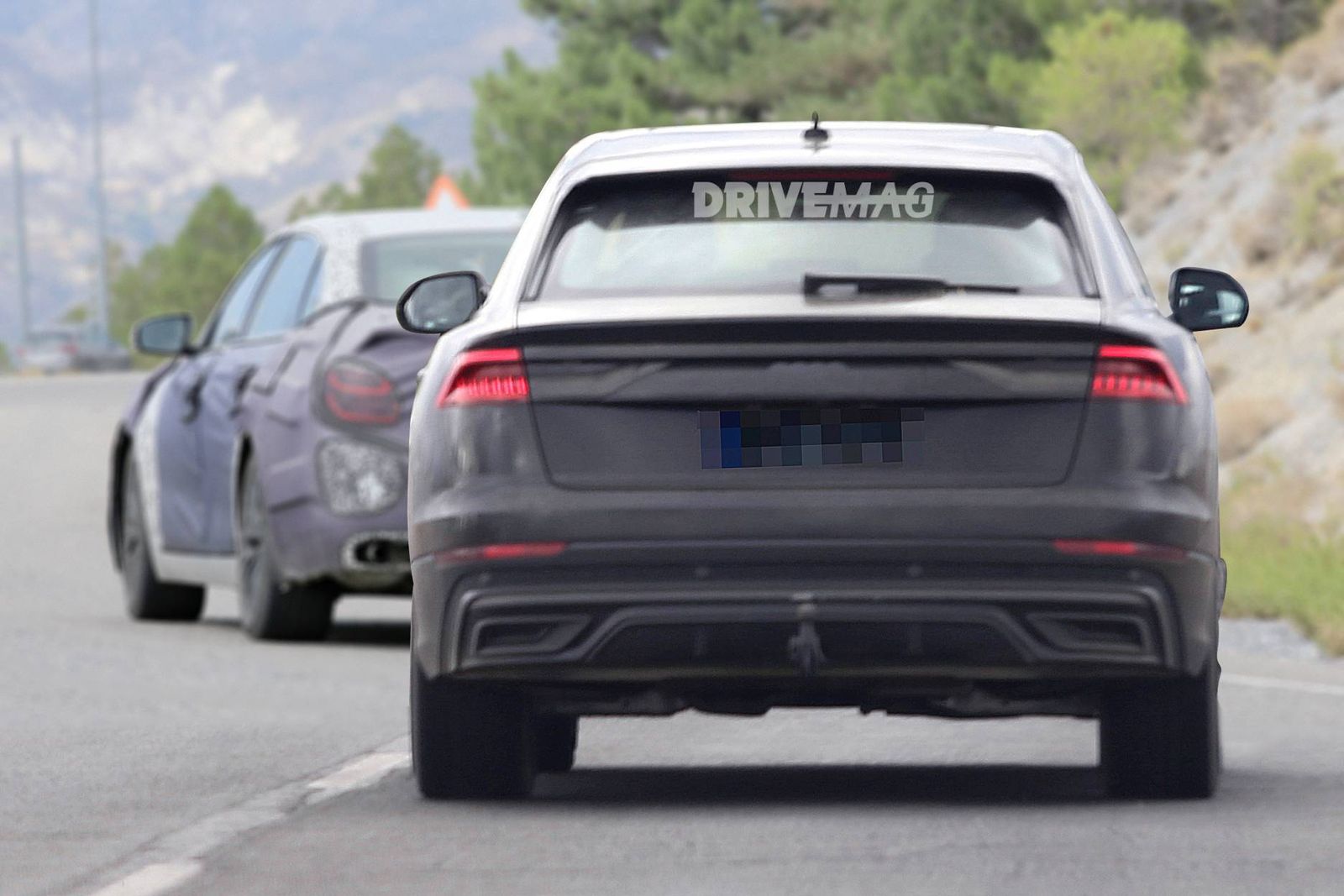 When the Audi Q8 reaches dealerships later this year, it should carry a base price of around €65,000 to €70,000 for entry-level models. The range-topping SQ8 is estimated to start at €100,000.
Will Audi also make an RS Q8 as well? If the 476-hp Q8 sport concept unveiled at the 2017 Geneva Motor Show is any indication, it just might.