That was quick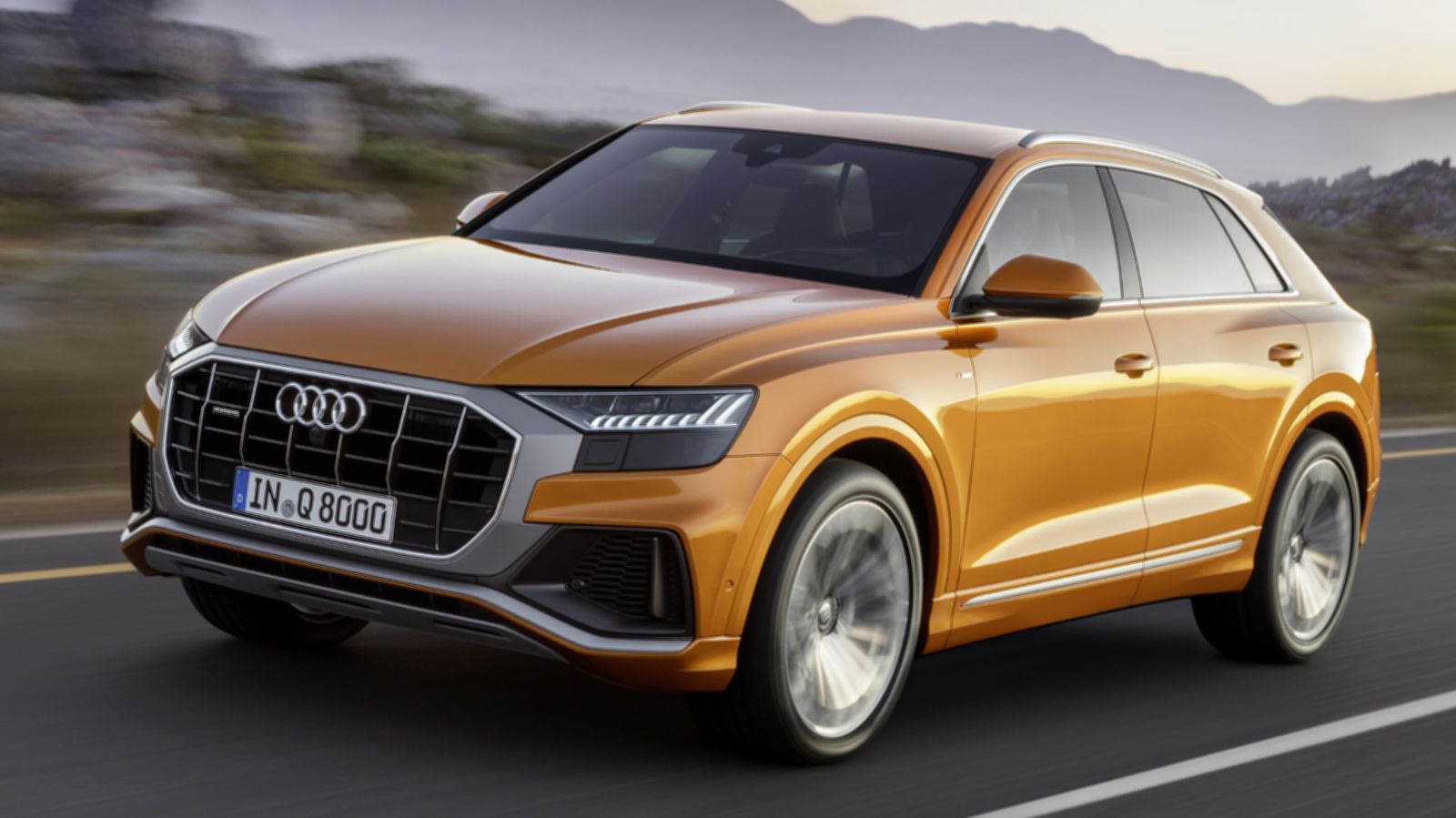 Recently unveiled on the Internet, the new 2019 Audi Q8 was quick to also reveal itself to automotive journalists.
Audi calls the new Q8 its "luxury flagship" but you can easily describe it as a sloped-roof Audi Q7 with a meaner face and a sportier attitude.
Of course, the cabin's treatment is all about digital everything and when the new Q8 hits the market, customers will be able to choose between two versions, at least initially: 50 TDI and 55 TFSI. A lesser diesel is on its way but won't arrive earlier than next year, together with a hybrid version of the Q8.
The Q8 has well-established rivals represented by the likes of BMW X6, Range Rover Sport and Mercedes-Benz GLE. Yet Autocar, for example, is still asking whether the new MLB-based Audi Q8 is as good as the Porsche Cayenne.
Carwow's Mat Watson, on the other hand, believes the new Audi Q8 is better than a BMW X6 and also offers some driving and cabin feel impressions.
Check out the two videos below for more info.
READ MORE: Audi A6 meets BMW 5 Series and Merceds-Benz E-Class