Facelifted Audi R8 Coupé and Spyder are now more powerful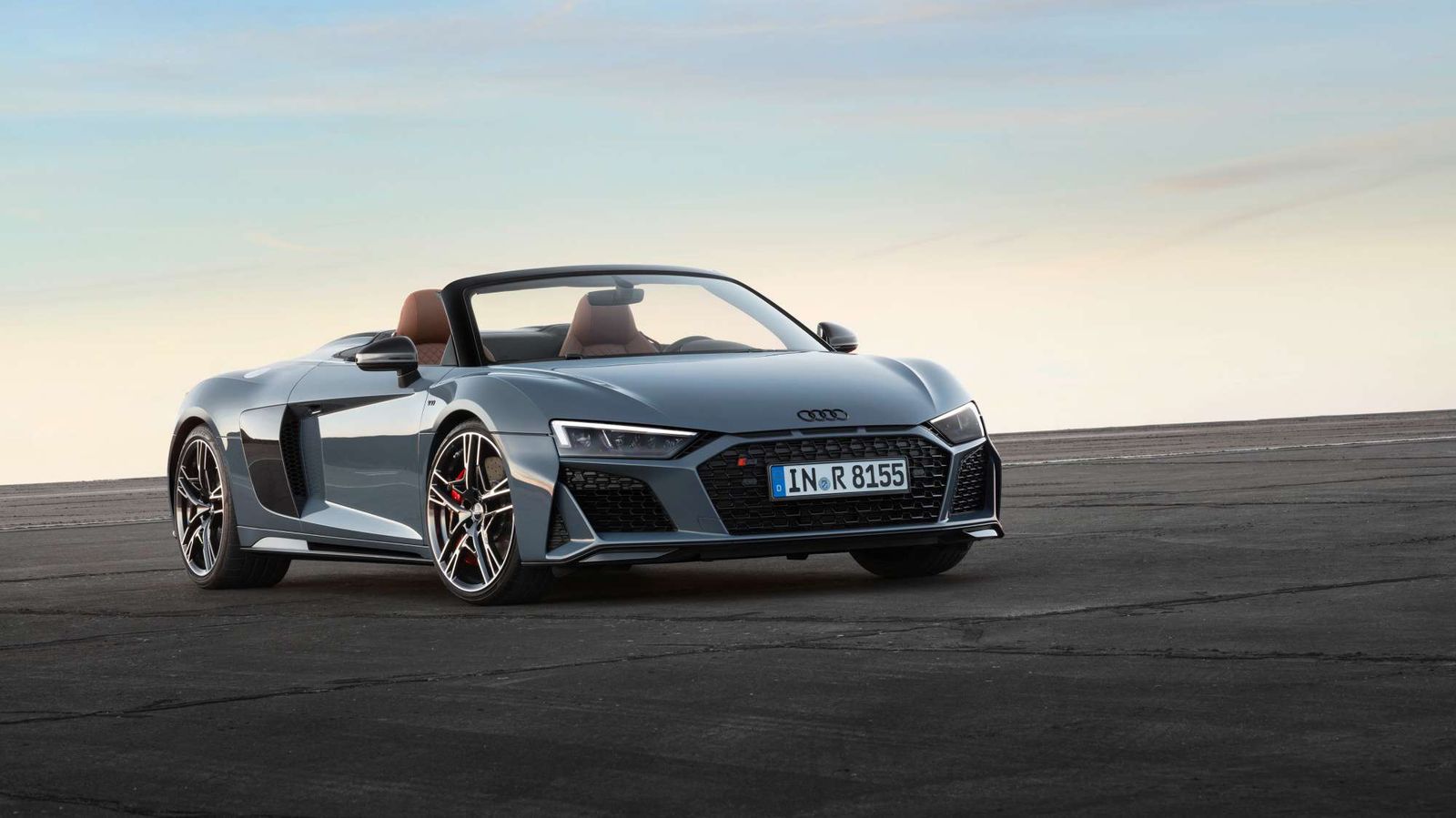 Driving an R8 is one of those wonders of life that you shouldn't miss, even if you have to rent one for a couple of hours. And if you can afford its price of around £128,000 (or $164,900 in the US), then you're all set: you get a perfect car for the road and for the track.
Trying to keep customers happy, Audi sharpened up the R8's design and bumped up its power. Its naturally aspirated 5.2l V10 now develops 570 hp in its basic form, an increase of 30 hp over the current model. Torque has been boosted by 10 Nm (7.4 lb-ft) to 550 Nm (405.7 lb-ft) / 6,500 rpm. With this engine, the Audi R8 V10 quattro accelerates from 0 to 100 km/h (0-62.1 mph) in 3.4 seconds (Coupé) and 3.5 seconds (Spyder) before maxing out at 324/322 km/h (201.3/200.1 mph).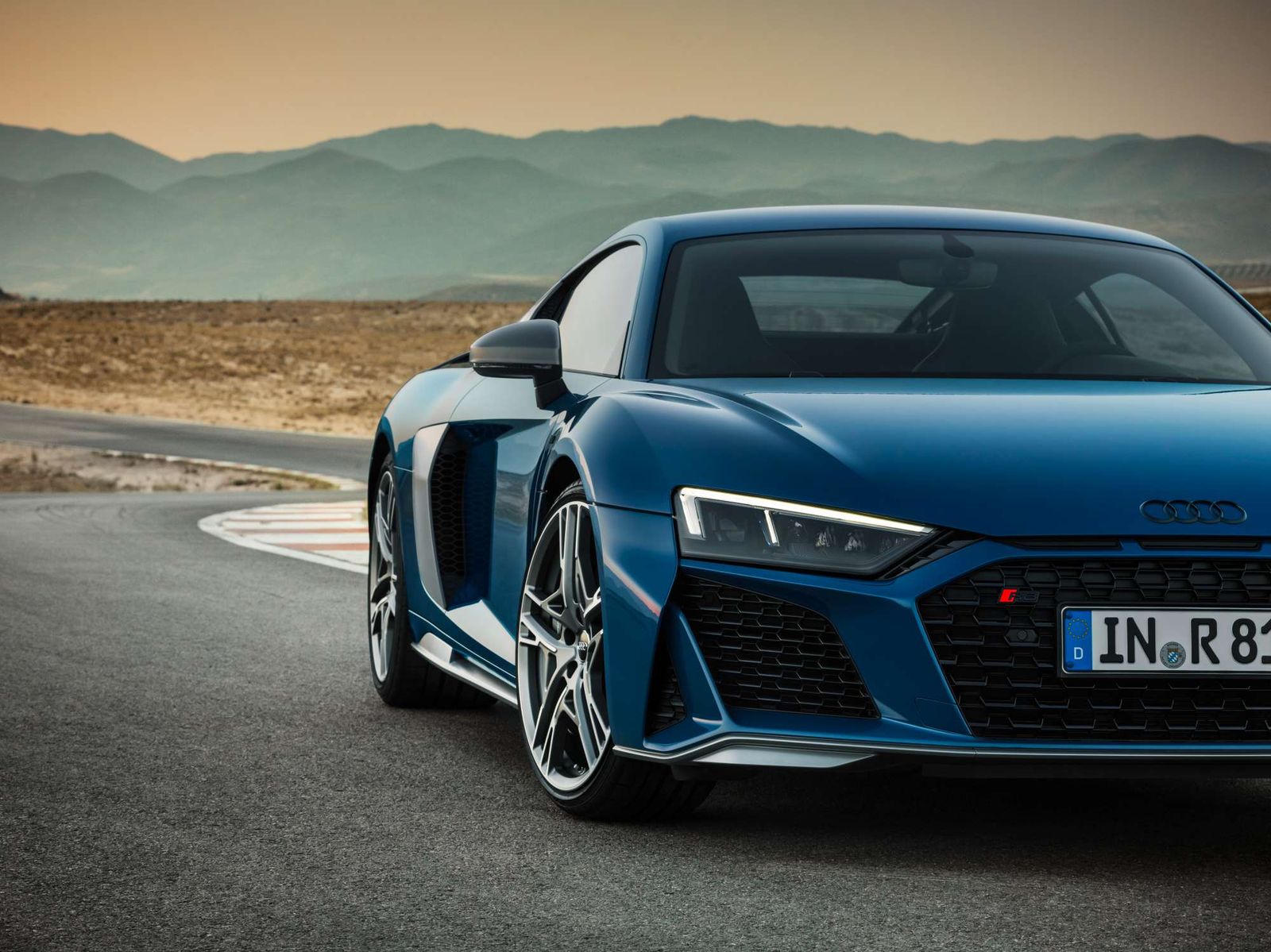 More good news for the ones desiring the top version, the Audi R8 V10 performance quattro. This model now has 620 hp on tap and a peak torque of 580 Nm (427.8 lb-ft), a 10 hp / 20 Nm increase over the previous model. In this case, the gain is due to an optimized valve train with components made of titanium. The Coupé needs only 3.1 seconds for the 0-100 km/h (62.1 mph) sprint, while the Spyder needs 3.2 seconds. Top speed? Glad you asked: 331/329 km/h (205.7/204.4 mph).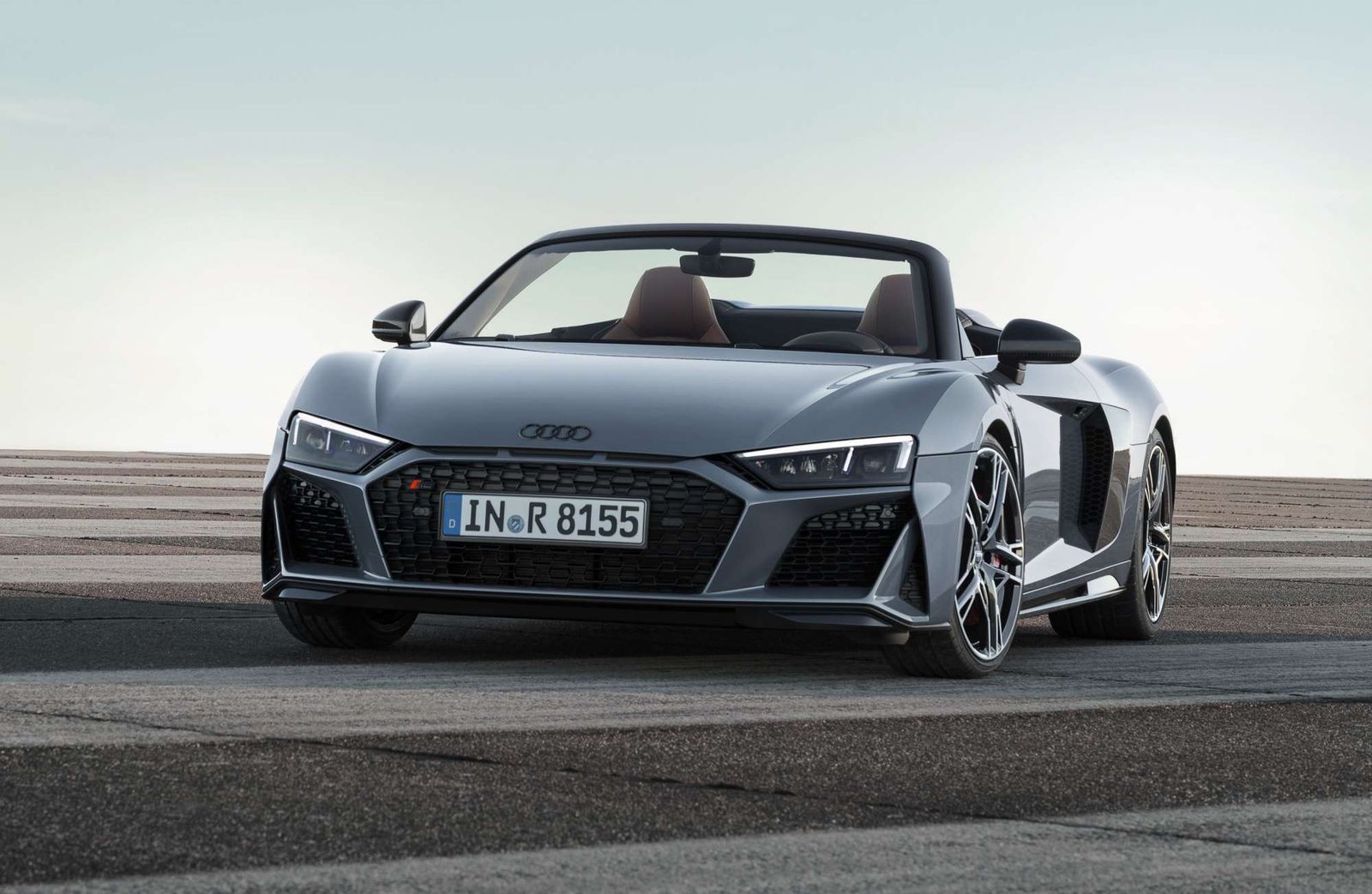 On the eco side, the two V10 naturally aspirated engines with 5.2 liters of displacement come with a gasoline particulate filter to reduce emissions more effectively.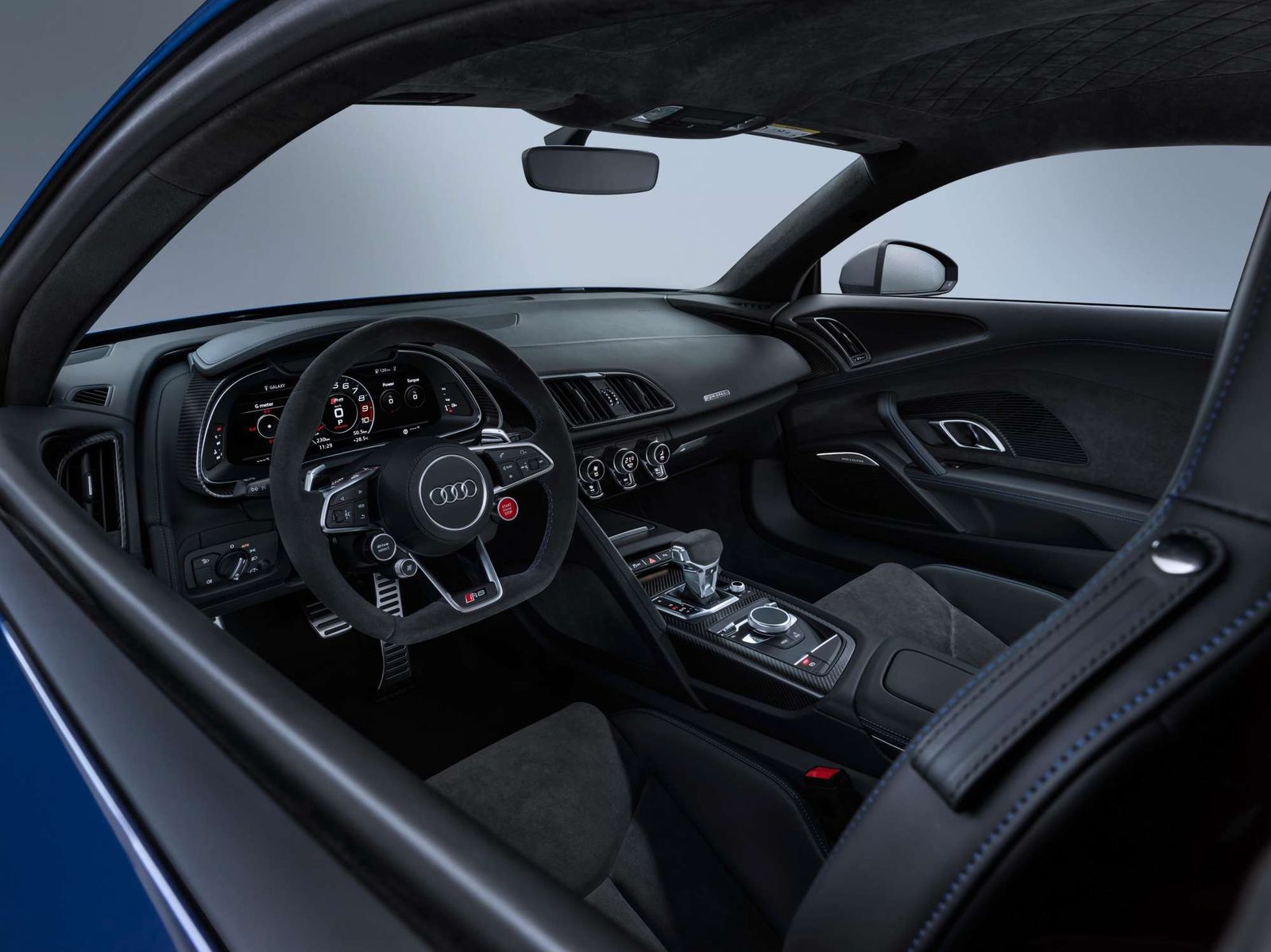 Changes were brought to the suspension, too: it's now sharper and combines with a more precise steering, with more feedback for the driver. Drivers also can select one of the three additional programs: dry, wet and snow, with the performance mode. Stopping distance has improved, too. Last, but not least, customers can choose two new metallic colors: Kemora Gray and Ascari Blue.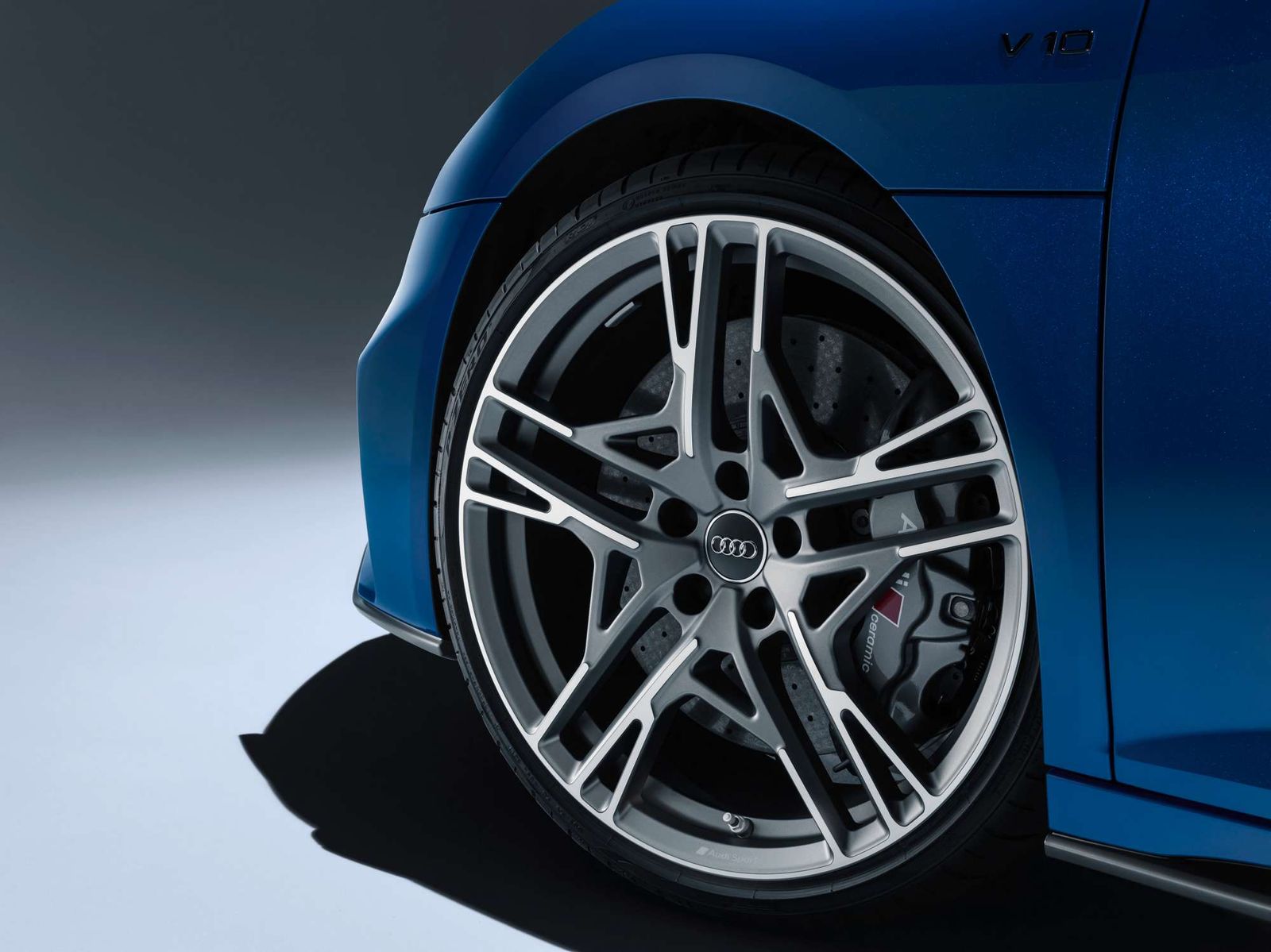 The sharper and more aggressive-looking R8 will be on sale in the first quarter of 2019.
SEE MORE: How about this 2,500-hp Audi R8 setting world records?