2019 Audi RS7 Sportback snapped working hard on the Nürburgring
The power increase should match the sharper looks beautifully
A few days ago we showed you some spy shots of the all-new Audi S7 Sportback, and we thought it looked quite subtle compared to the A7 model it's based on.
Well, now it's time to take a look at the range-topping Audi RS7 Sportback, which has just been spotted on the Nürburgring Nordschleife. One look is enough to realize this is an RS7 prototype, as the car looks significantly more aggressive than the S7.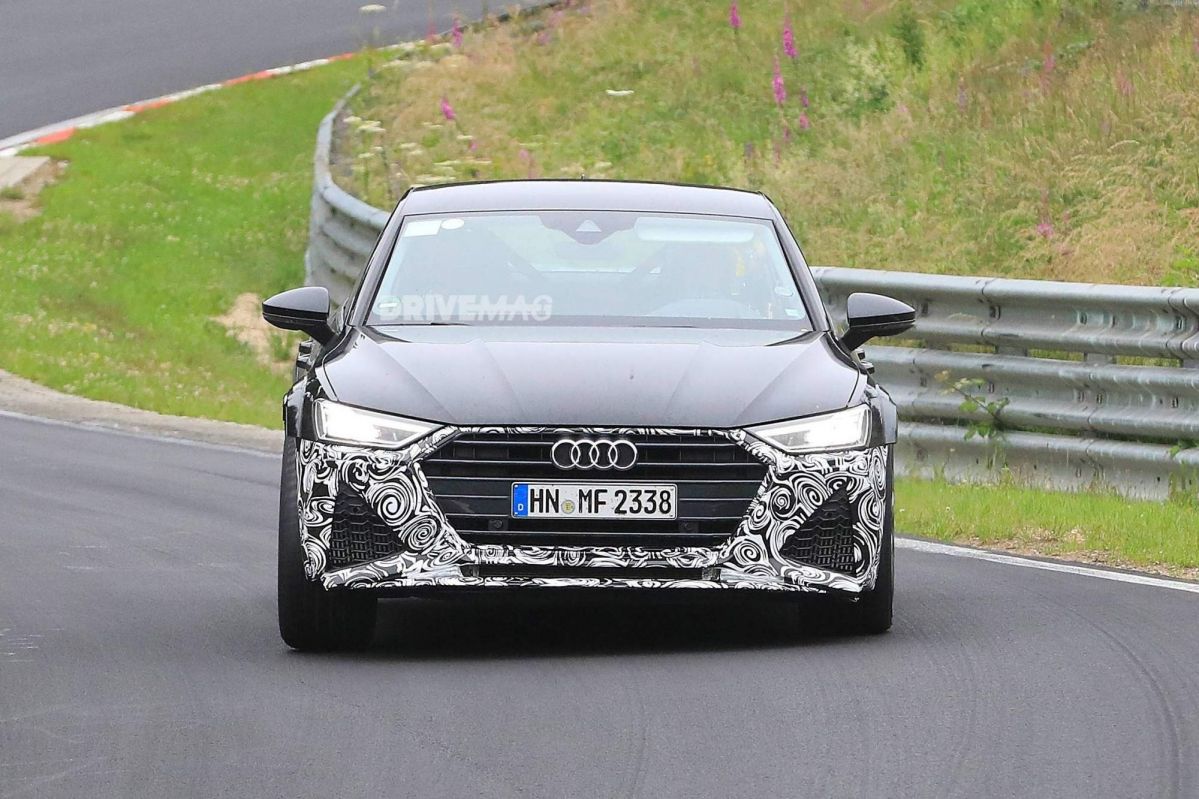 That's mainly due to the beefier body kit that includes a more aggressive front bumper with extended air intakes, the flared wheel arches that house larger wheels (20 or 21 inches in diameter), and the big oval tailpipes separated by a massive air diffuser. The black honeycomb mesh insert for the front grille, and the more aggressive side skirts round off the exterior updates.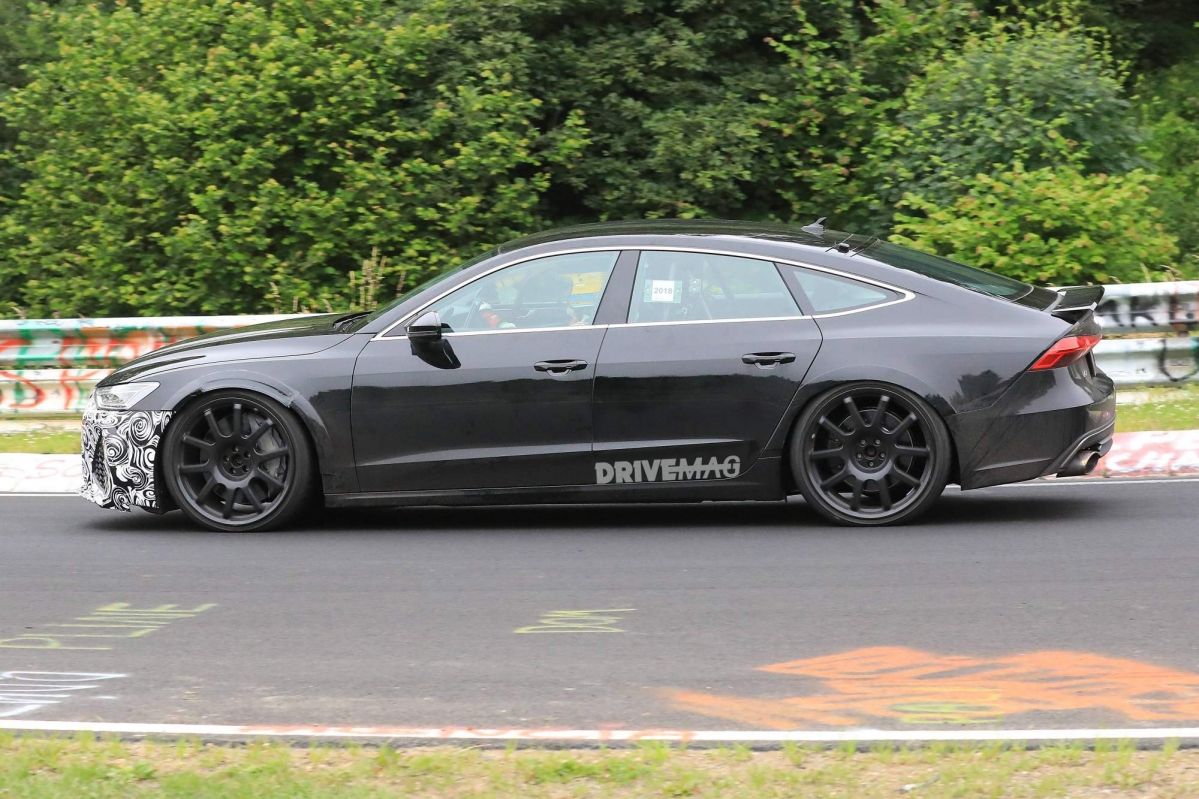 Don't worry about the roll cage, it's only there for safety reasons during development
Under the hood, the 2019 Audi RS7 Sportback is expected to pack an all-new 4.0-liter twin-turbo V8 gasoline engine that may unleash as much as 650 hp to all four wheels via the standard-fit quattro all-wheel-drive system. An eight-speed S-tronic automatic transmission will also be standard.
The maximum output represents a substantial increase over the current RS7's 560 hp and even over the RS7 with Performance package, which boasts 605 hp.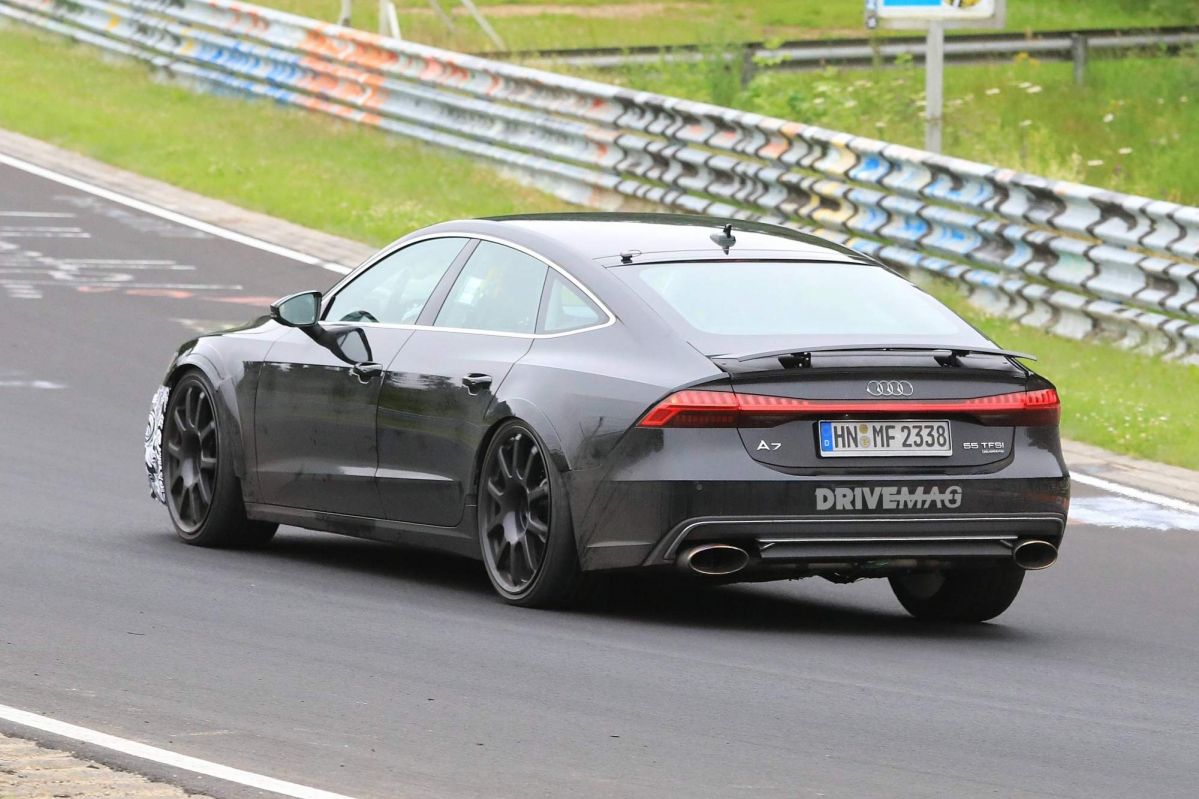 As a result, a boost in performance should be taken for granted, meaning the new RS7 Sportback will need to best the outgoing model's 0-100 km/h time of 3.7 seconds (3.6 seconds with the Performance pack).
Interestingly, rumor has it Audi is also readying a hybrid RS7 version that would source the powertrain from the Porsche Panamera Turbo S E-Hybrid. The RS7 e-tron could have a total system power of 700 hp: 150 hp from an electric motor and a lithium-ion battery and 550 hp from the gasoline engine.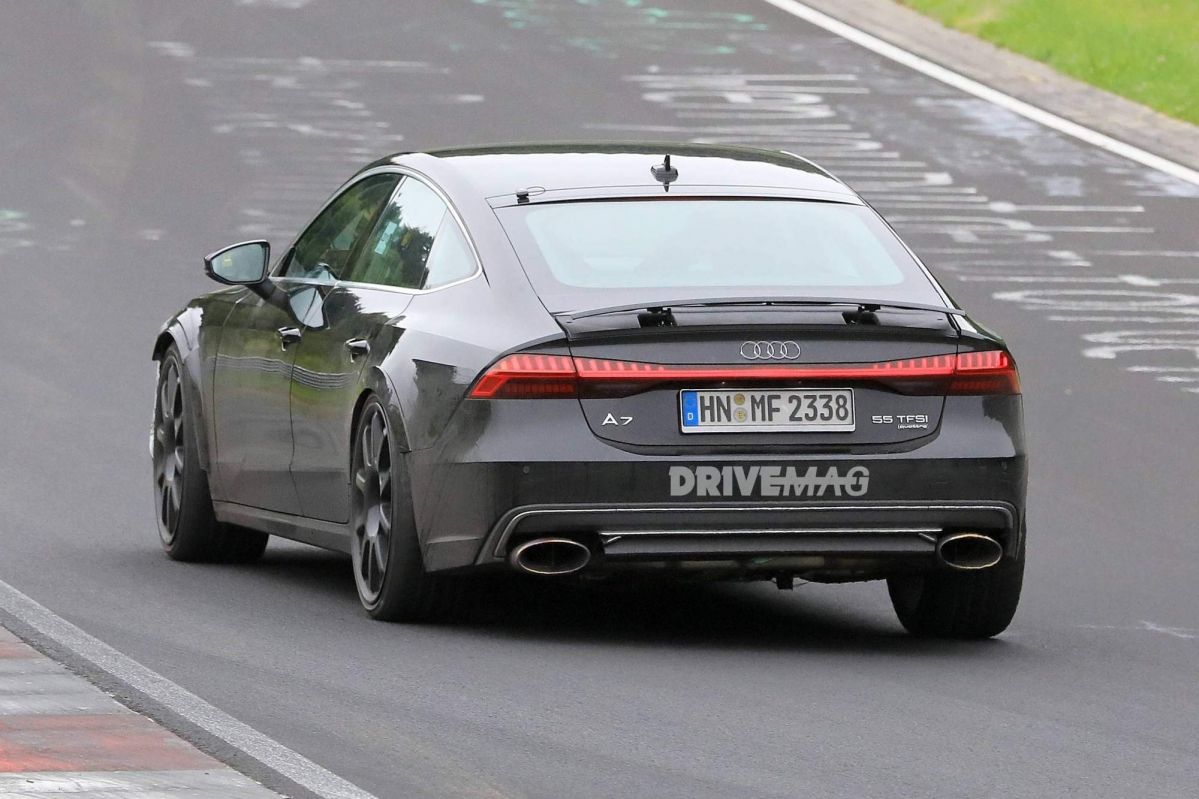 It remains to be seen whether or not that will happen, but we should learn if that's the case when Audi officially unveils the new RS7 Sportback. Since the S7 Sportback is rumored to launch at this year's Paris Motor Show, the RS7 Sportback may arrive at the 2019 Geneva Motor Show.
READ MORE: Everything you need to know about the "humble" Audi A7 Sportback