2019 BMW 3 Series G20: everything you need to know
BMW's new-generation 3 Series sedan takes a bow in Paris
Big day for BMW at the 2018 Paris Motor Show where the Bavarian carmaker has revealed the new 2019 3 Series G20. Here's all you need to know about it.
Powertrain
At launch, the new BMW 3 Series will sport two petrol versions and four diesel-powered models.
In the petrol range, the 3 Series 320i mixes a 2-liter inline-four engine (135 kW/181 hp, 300 Nm/221 lb-ft) with an eight-speed Steptronic transmission. Right above it sits the 3 Series 330i, also employing a 2-liter inline-four mill but with 190 kW/255 hp and 400 Nm (295 lb-ft) on tap, twinned to the same eight-speed Steptronic gearbox.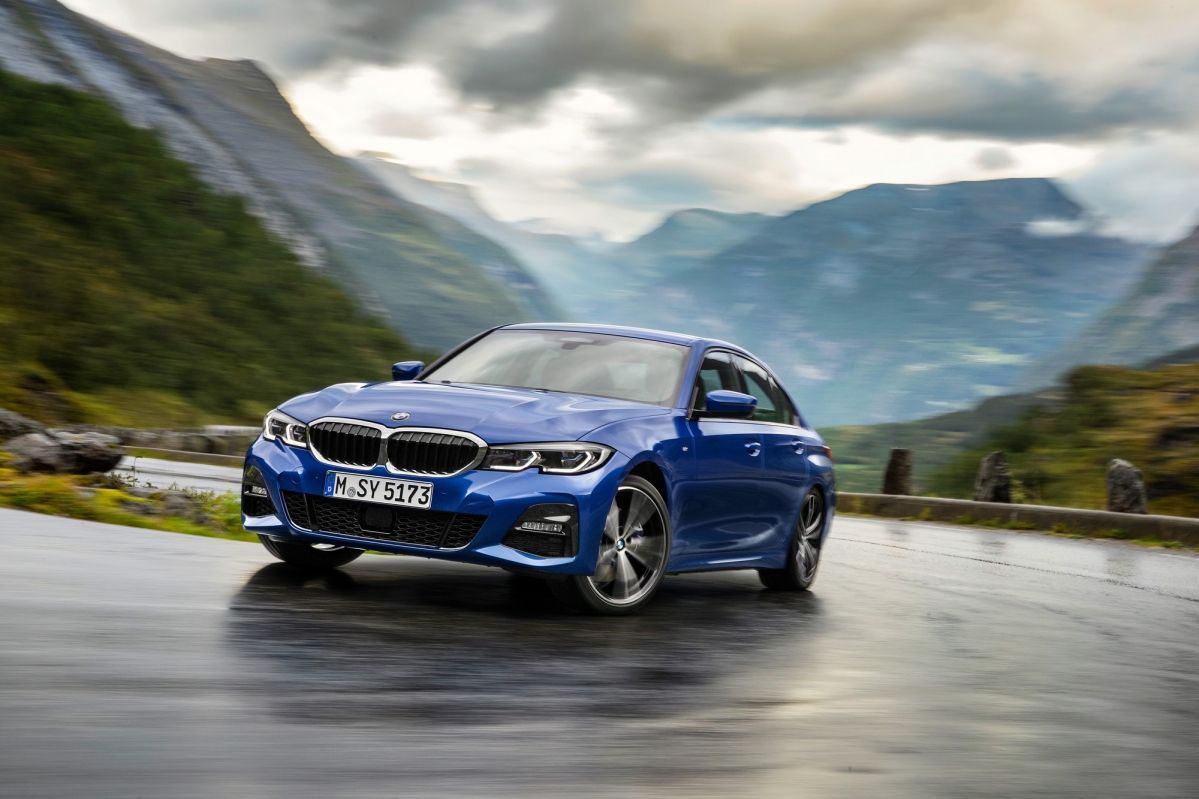 Surprisingly, the diesel range is the varied one. Its entry level representative is the 3 Series 318d which combines a 2-liter turbodiesel (110 kW/148 hp and 320 Nm/236 lb-ft) with a six-speed manual gearbox (the Steptronic transmission is available as an option).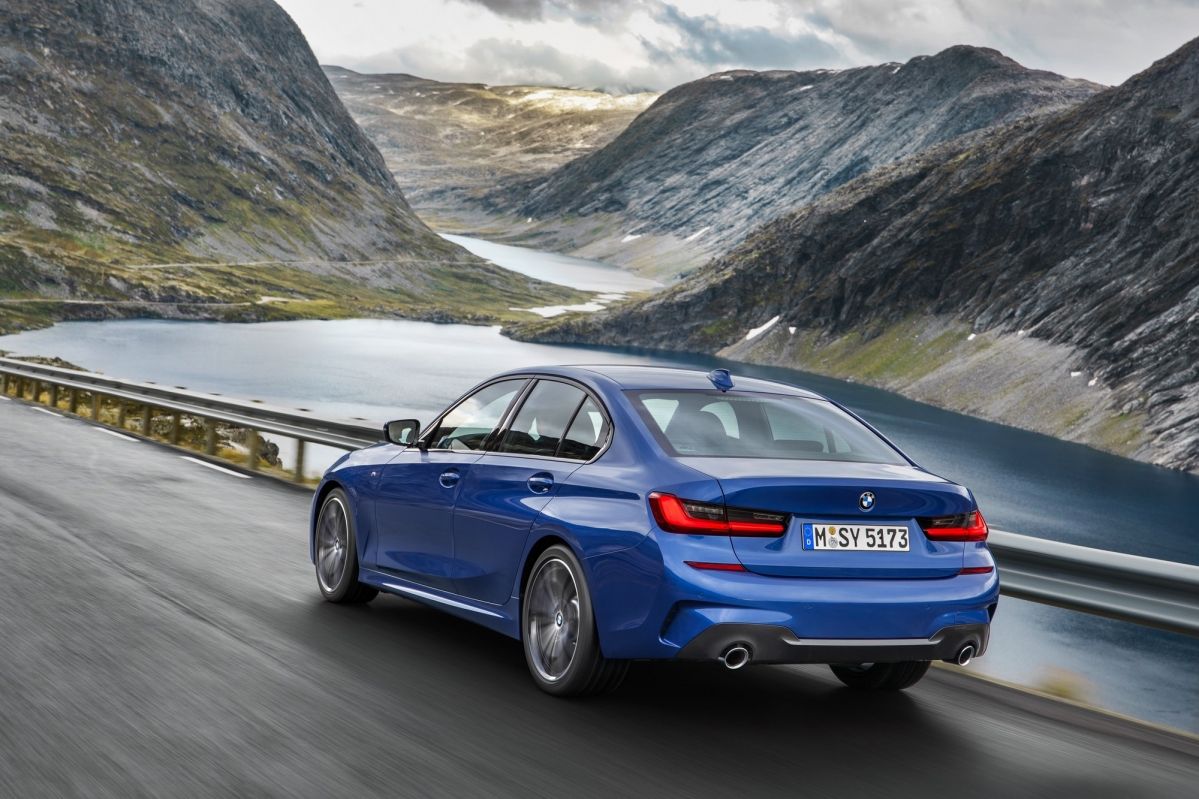 It is followed by the 320d (140 kW/188 hp, 400 Nm/295 lb-ft) also mated to a six-speed manual but upgradable to the Steptronic 'box and the 320d xDrive (performance credentials stay the same) which can only be had with the eight-speed transmission and, of course, BMW's xDrive all-wheel-drive setup.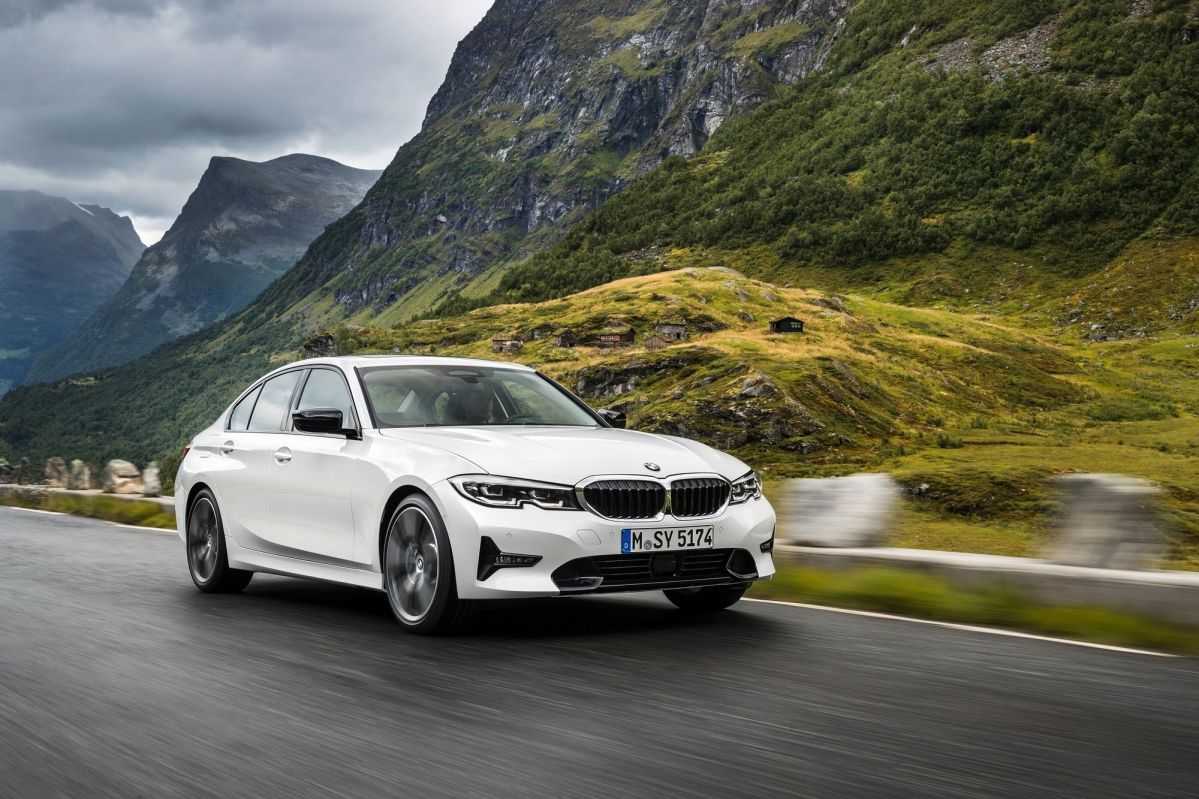 Topping the diesel range is the 3 Series 330d packing a 3-liter inline-six turbodiesel that produces 195 kW/261 hp and 580 Nm/428 lb-ft of torque channeled through the same eight-speed Steptronic transmission.
We're told that BMW is brewing a 330e model fitted with "the latest plug-in hybrid drive technology" that will arrive in the summer of 2019 and promises a pure electric range of 60 km (37 miles). Power output sits at 185 kW or 215 kW when the XtraBoost function is engaged.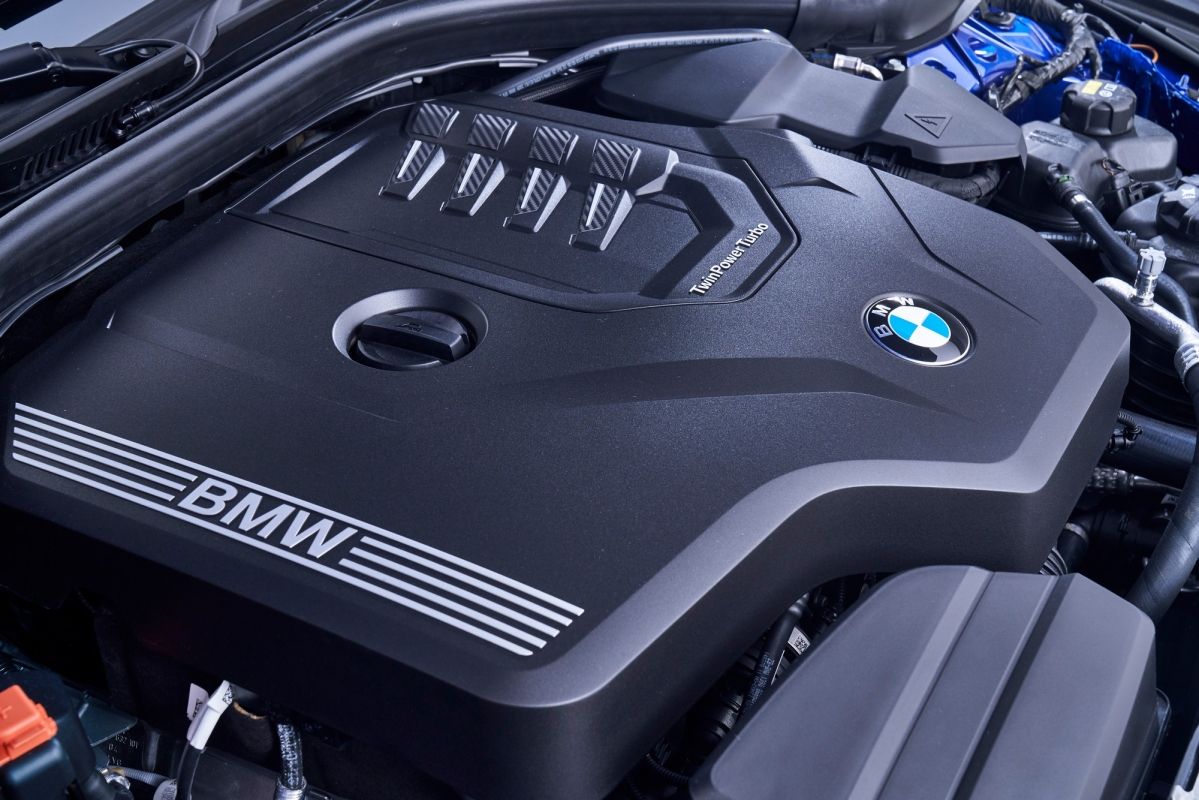 Moreover, a BMW M340i xDrive M Performance model is also slated to debut mid-2019. It will pack an inline-six powerplant making 275 kW/369 hp and 500 Nm (369 lb-ft), capable of propelling the vehicle from 0 to 100 km/h (62 mph) in 4.4 seconds.
Exterior
The new BMW 3 Series grows up compared to its predecessor, as BMW explains:
"The new 3 Series Sedan is 76 mm longer than its predecessor (at 4,709 mm), 16 mm wider (1,827 mm) and just 1 mm taller (1,442 mm). […] The car's 41-mm longer wheelbase (2,851 mm) and increased track widths (front: +43 mm, rear: +21 mm), meanwhile, have a direct and positive influence on its poise and agility."
Furthermore, the Hofmeister kink is now integrated into the C-pillar and as you can see in the provided pictures, both the front and rear ends have been highly modified.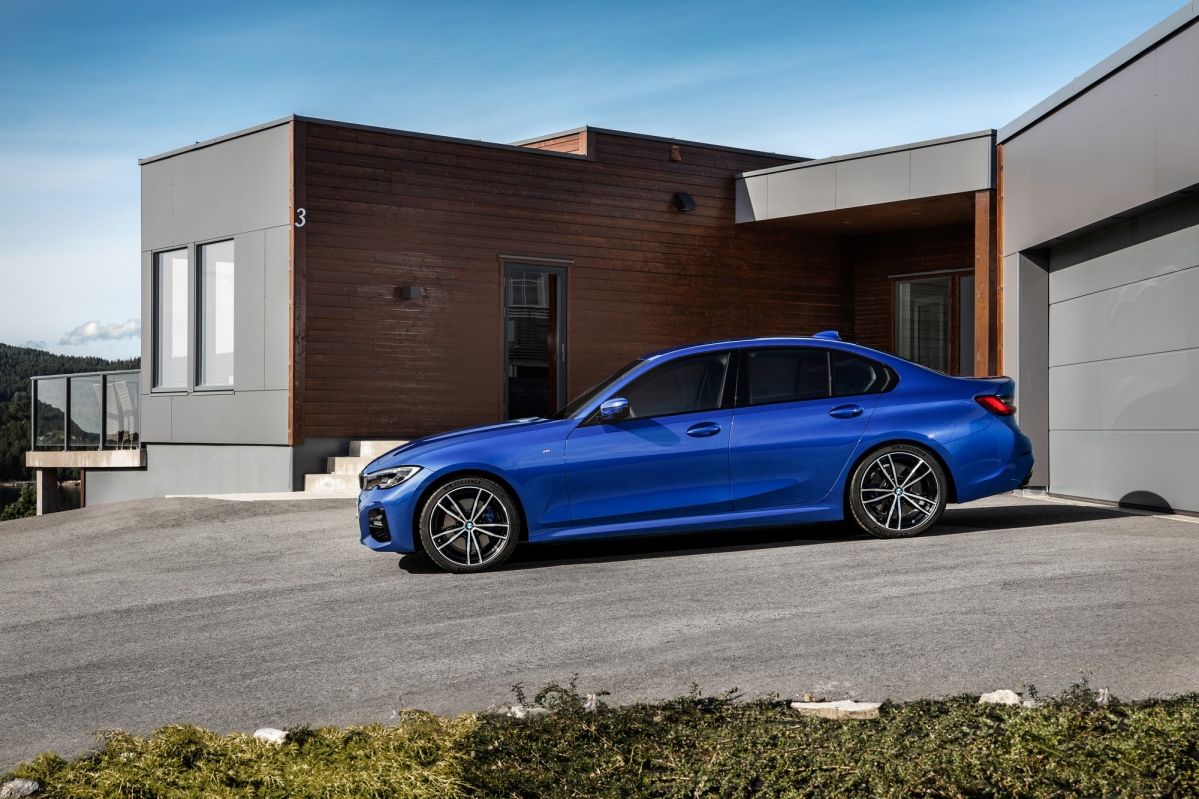 BMW says 3 Series customers will be able to choose from two non-metallic and 10 metallic body colors, including two new additions: Portimao Blue metallic and Vermont Bronze metallic, as well as Dravite Grey metallic through BMW Individual.
Interior
On the inside, the new 3er stands out through a new screen that groups the Control Display and instrument cluster. Moreover, air conditioning and air vents are gathered under a single unit while the light functions can be operated via a panel positioned next to the steering wheel.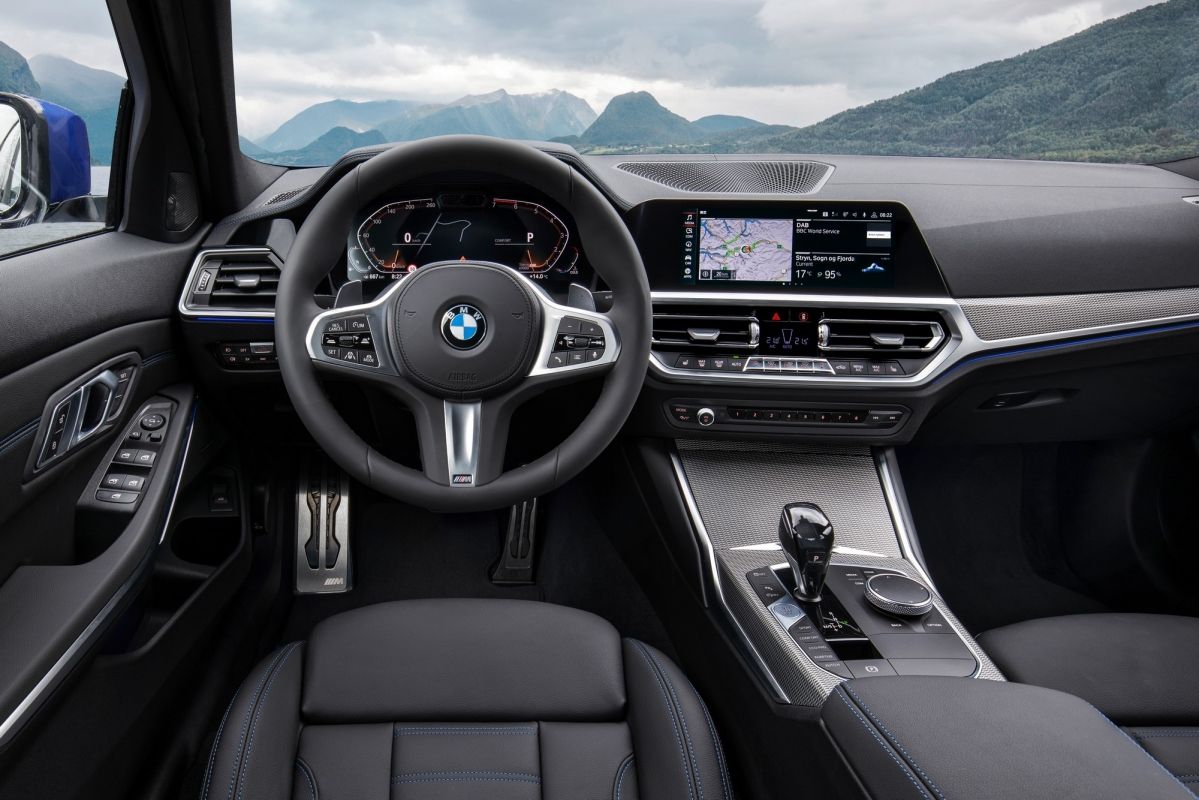 What's more, the start/stop button now sits in the new control panel on the center console. Additionally, the new gearshift lever/gear selector is joined by the iDrive controller, electromechanical parking brake, and Driving Experience Control commands.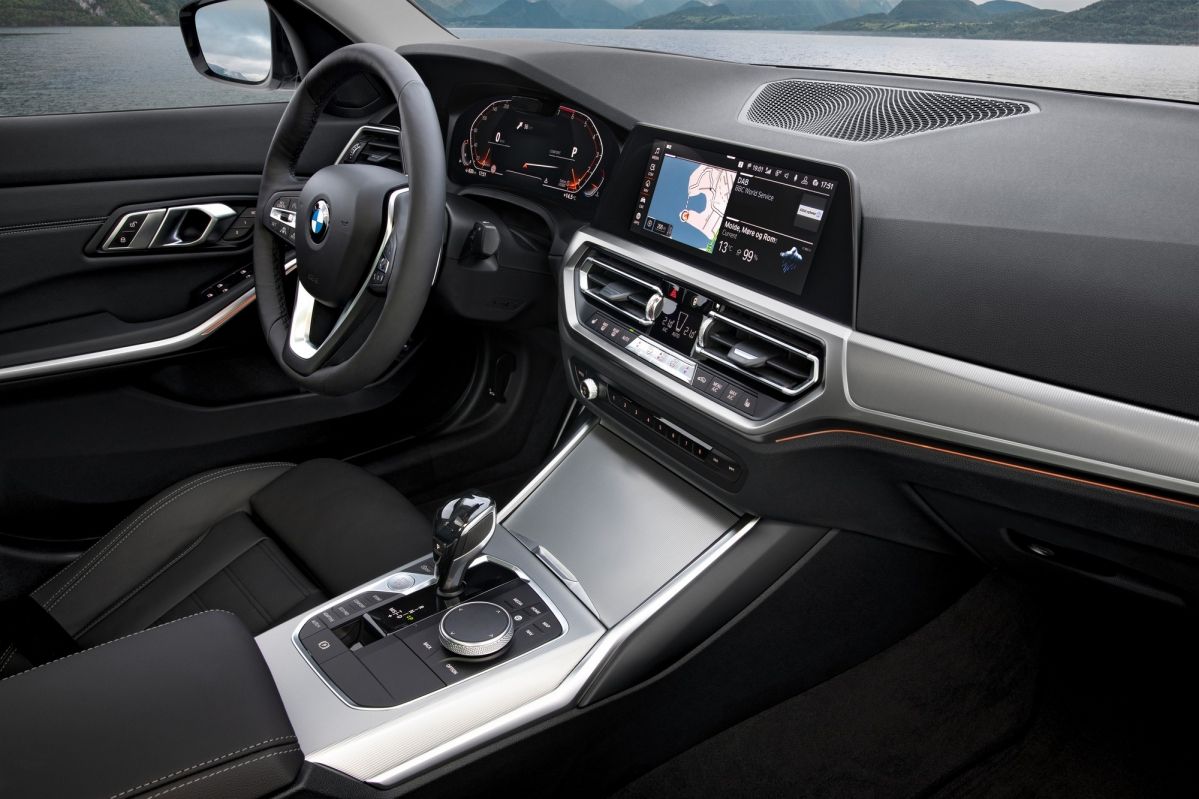 Boot space stands at 480 liters and the new BMW 3 Series range is split into four trim levels, namely Advantage, Sport Line, Luxury Line and M Sport.
Technology
Thanks to what BMW calls innovative chassis technology, the new 3 Series is up to 55 kg lighter than the outgoing model, sports a low center of gravity and a 50:50 weight split between the two axles. Furthermore, the new BMW 3 Series relies on an aerodynamic coefficient of 0.23.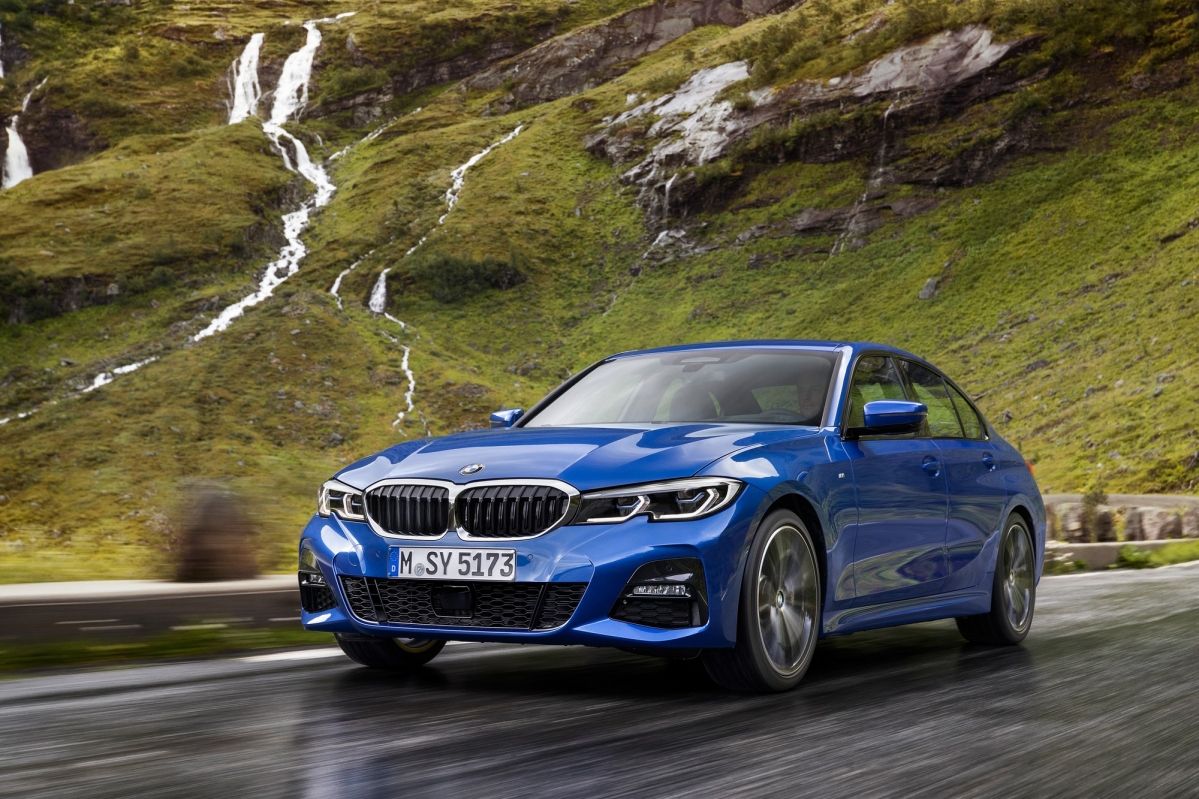 Optionally, customers can specify the M Sport suspension which takes ride height 10 mm closer to the ground and is preceded by the likes of Adaptive M suspension with electronically controlled dampers, M Sport brakes with four-piston front calipers painted in blue and decorated with the M logo, as well as an M Sport diff (available for the 330i and 330d variants).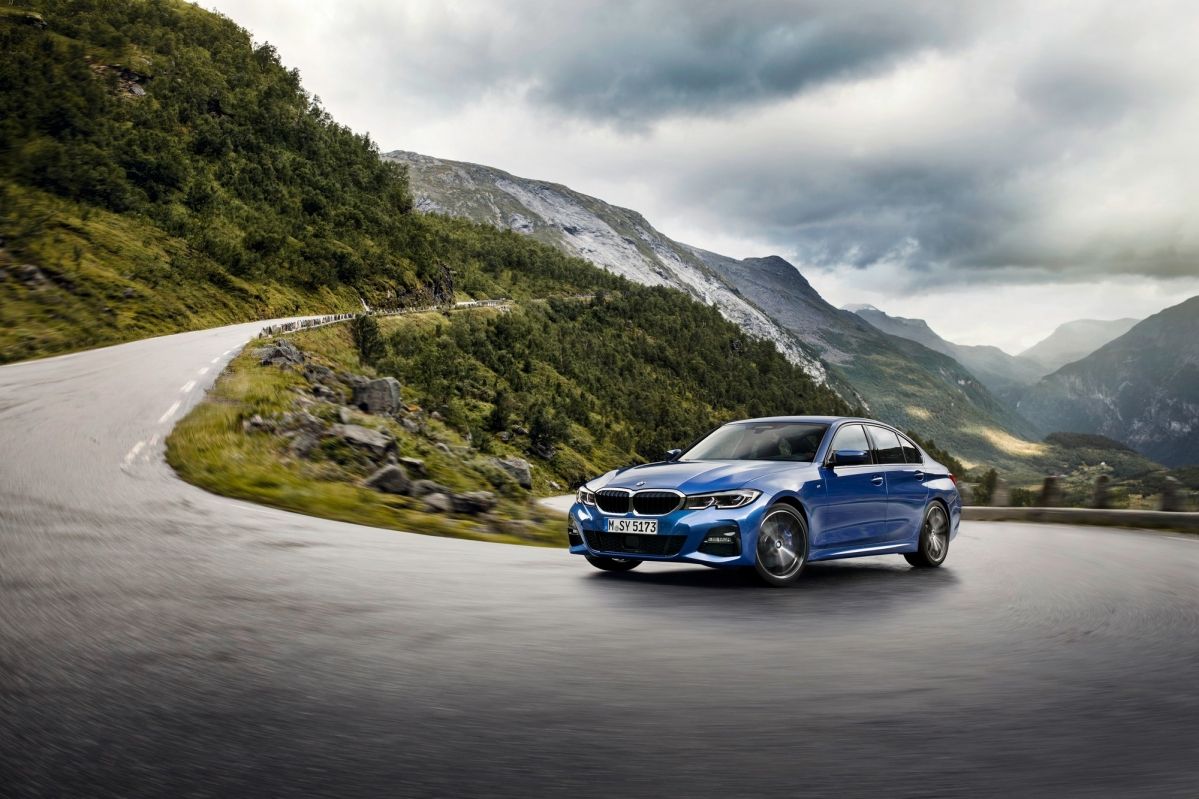 The new BMW Operating System 7.0 is at the core of the new 3 Series and is followed by the optional BMW Live Cockpit Professional setup. The driver can interact with these two via a 12.3-inch instrument cluster display, among other ways.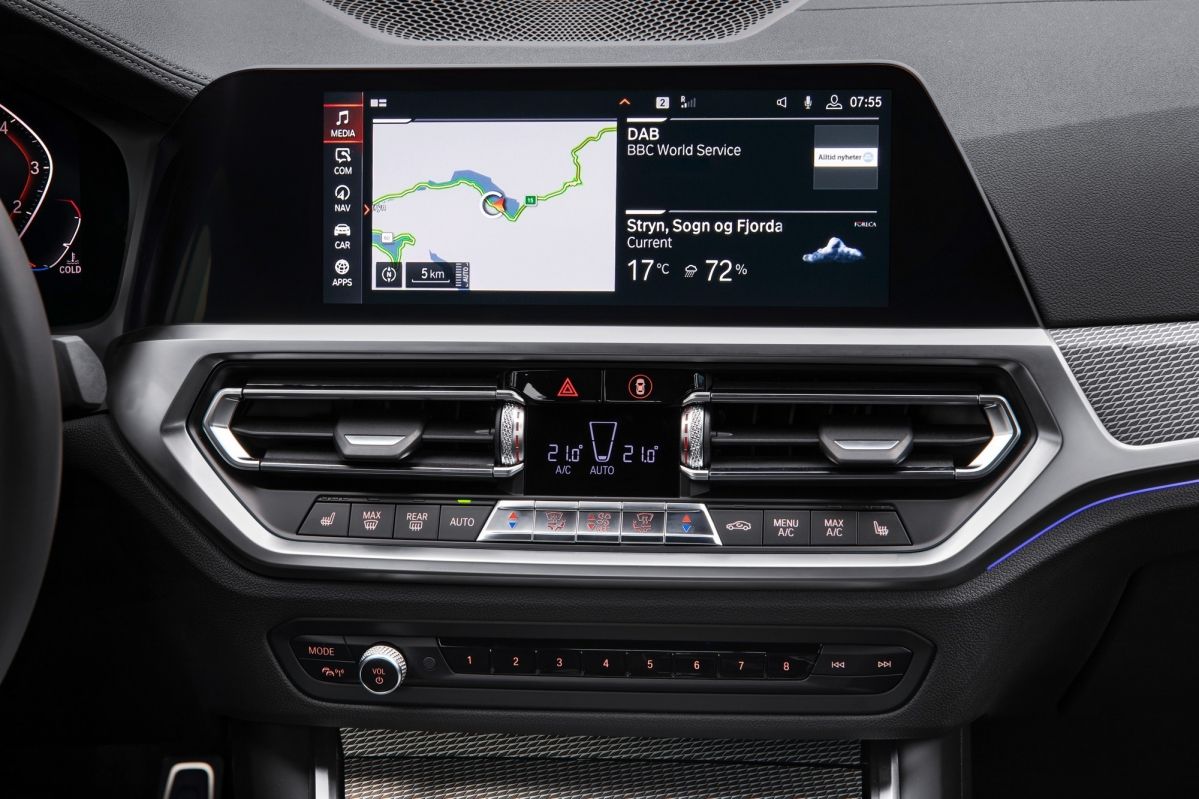 Safety-wise, the suite includes lane departure warning, collision and pedestrian warning with city braking as standard. On demand, customers can get the active cruise control feature, as well as the likes of lane change warning, rear collision prevention, and cross-traffic alert.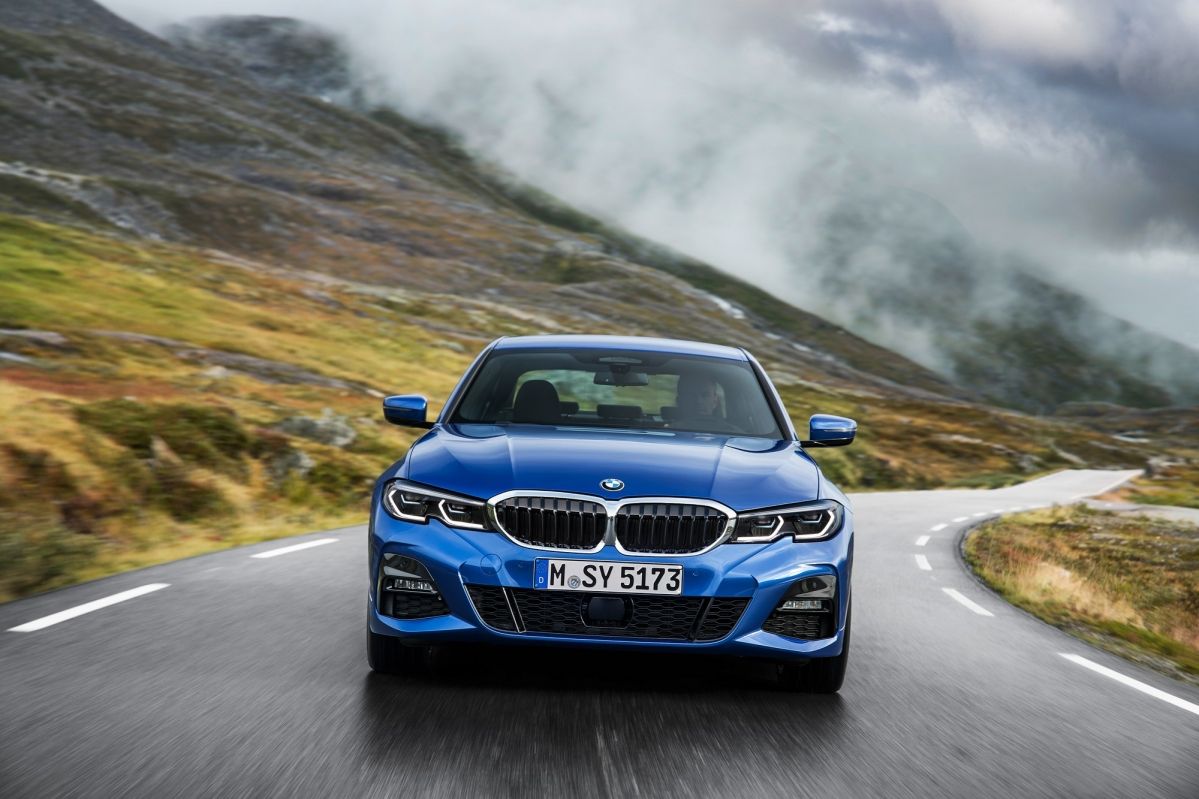 The BMW 3 Series is Munich's heartbeat and a well-cemented core model after it sold over 15 million units around the world. The market launch of the new BMW 3 Series will kick off as of March 2019.
SEE MORE: BMW Vision iNext: a reflection of what BMW has in store for the future