2019 BMW M8 Competition is the new MotoGP Safety Car
Lightly modified BMW M8 Competition Safety Car debuted at the Red Bull Ring race in Austria
MotoGP has a new safety car, a slightly modified version of the 2019 BMW M8 Competition.
The new safety car has 617 horsepower (625 PS), all-wheel drive and several modifications, some of which are borrowed from the M8 GTE racing car. BMW has been providing MotoGP with safety cars since 1999 and right now it offers MotoGP an entire fleet of safety vehicles crowned by this new M8.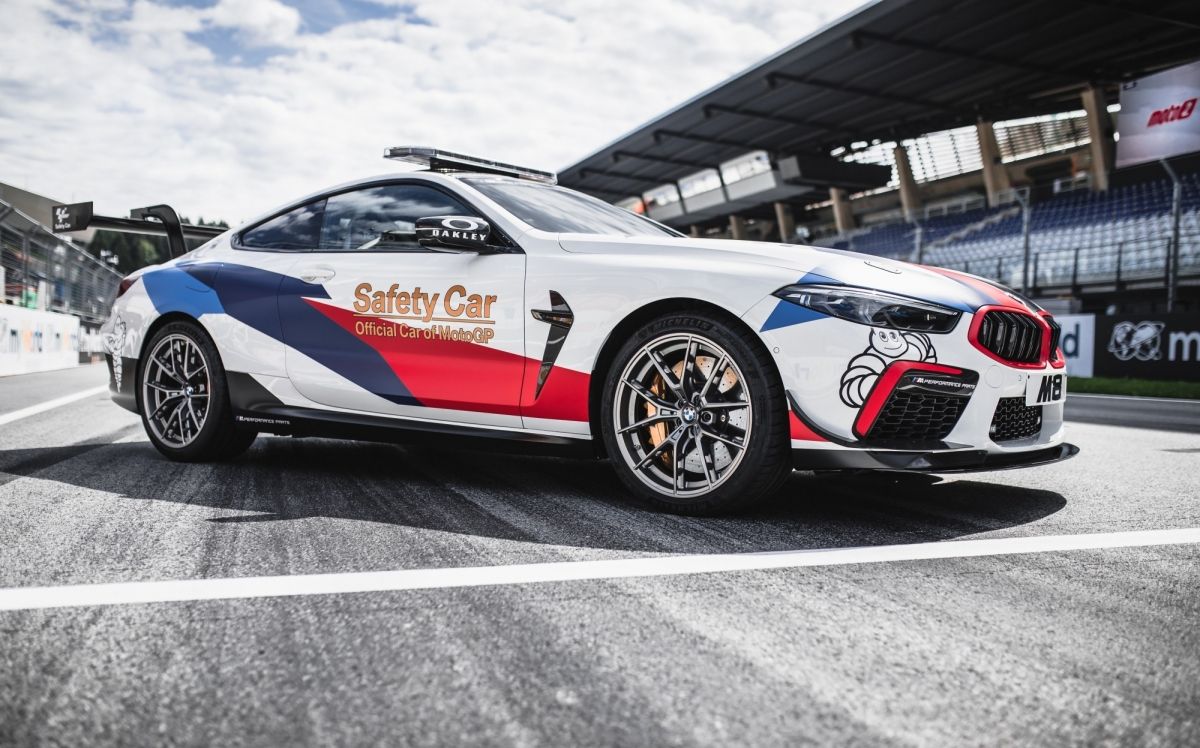 The other BMW M MotoGP safety vehicles are the M2, M3, M4, M5, M6 and X5M; the latter is actually used as a medical car that is quickly dispatched to cater to medical emergencies.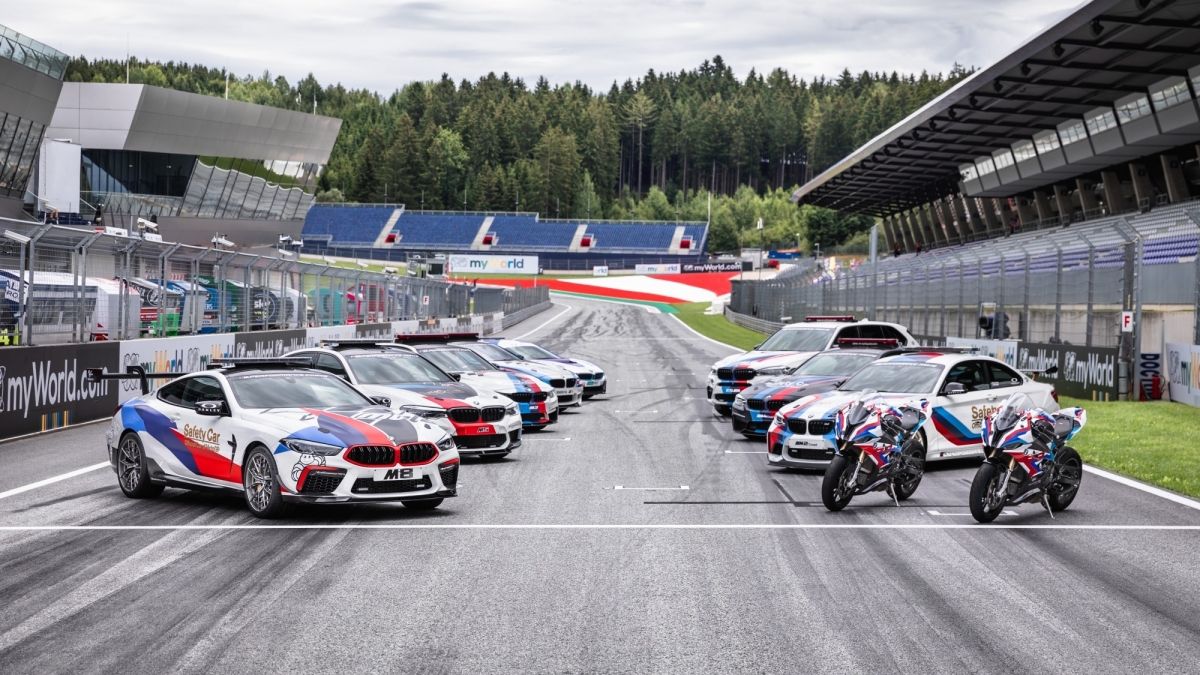 This brand new M8 safety car has the same powertrain and gearbox as the road-going M8 Competition, but it's far from stock. Aside from the noticeable livery that proudly displays the BMW Motorsport colors, the list of extras it has on it is quite extensive. Most of these are available as options for the M8, but the big rear wing is straight off the M8 GTE racing car and you can't have that on your road-going M8.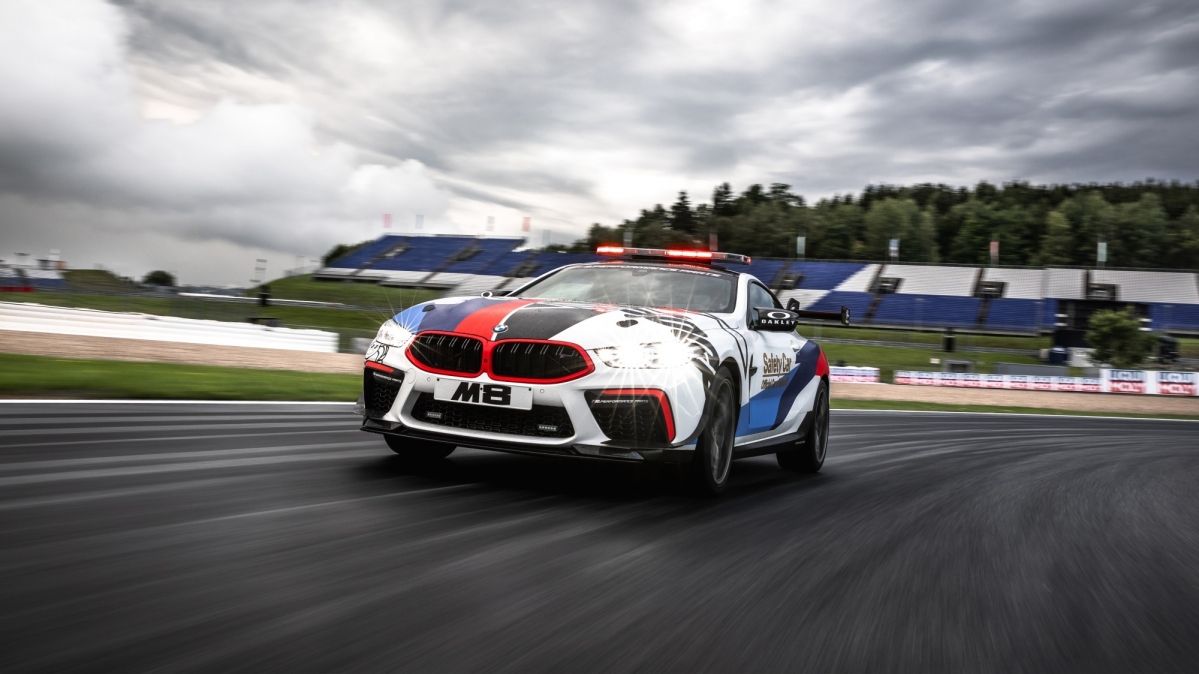 Inside, this M8 MotoGP safety car has pretty much all the M Performance bits available for the M8, including a roll cage, a fire extinguisher and Recaro racing seats with Schroth belts.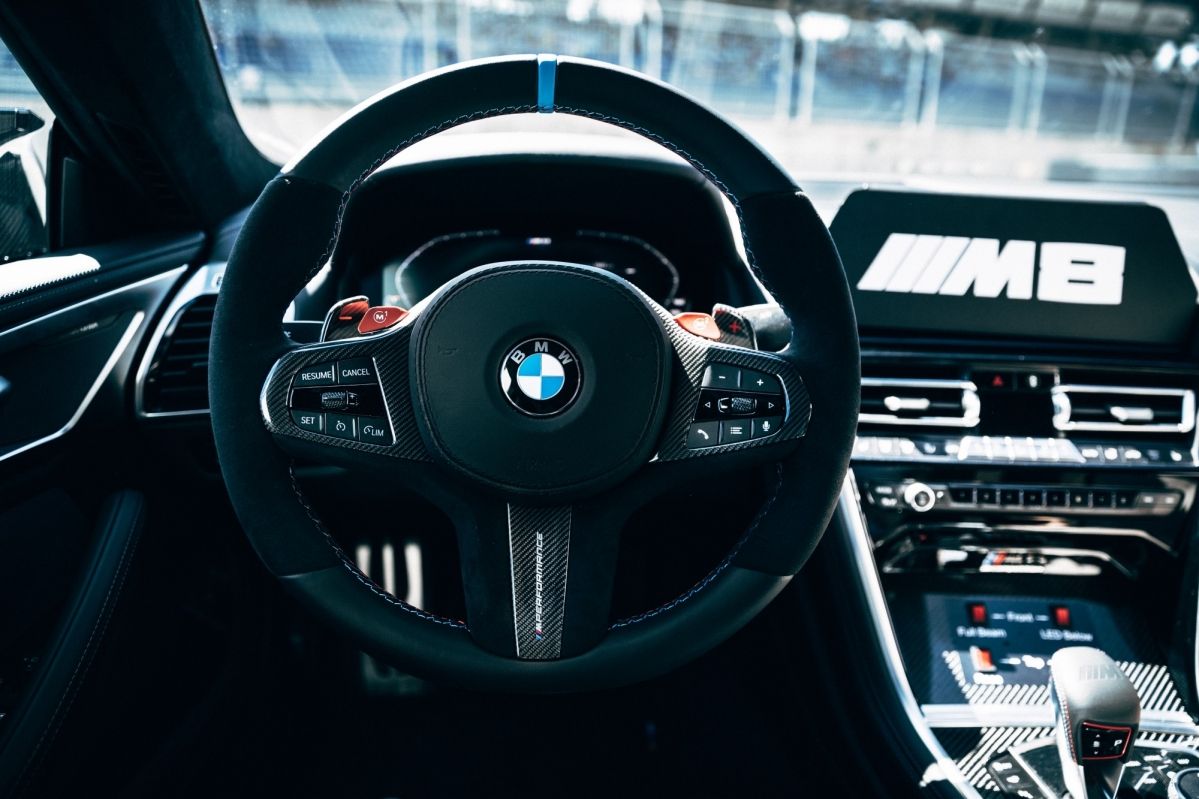 The M8 MotoGP safety car's performance figures are identical to those of the M8 Competition, even with the long list of modifications. It still sprints to 100 km/h or 62 mph in 3.2 seconds, but the manufacturer doesn't mention its top speed in the press blurb - it might bt a bit lower than that of the road car due to the extra drag caused by that massive rear wing.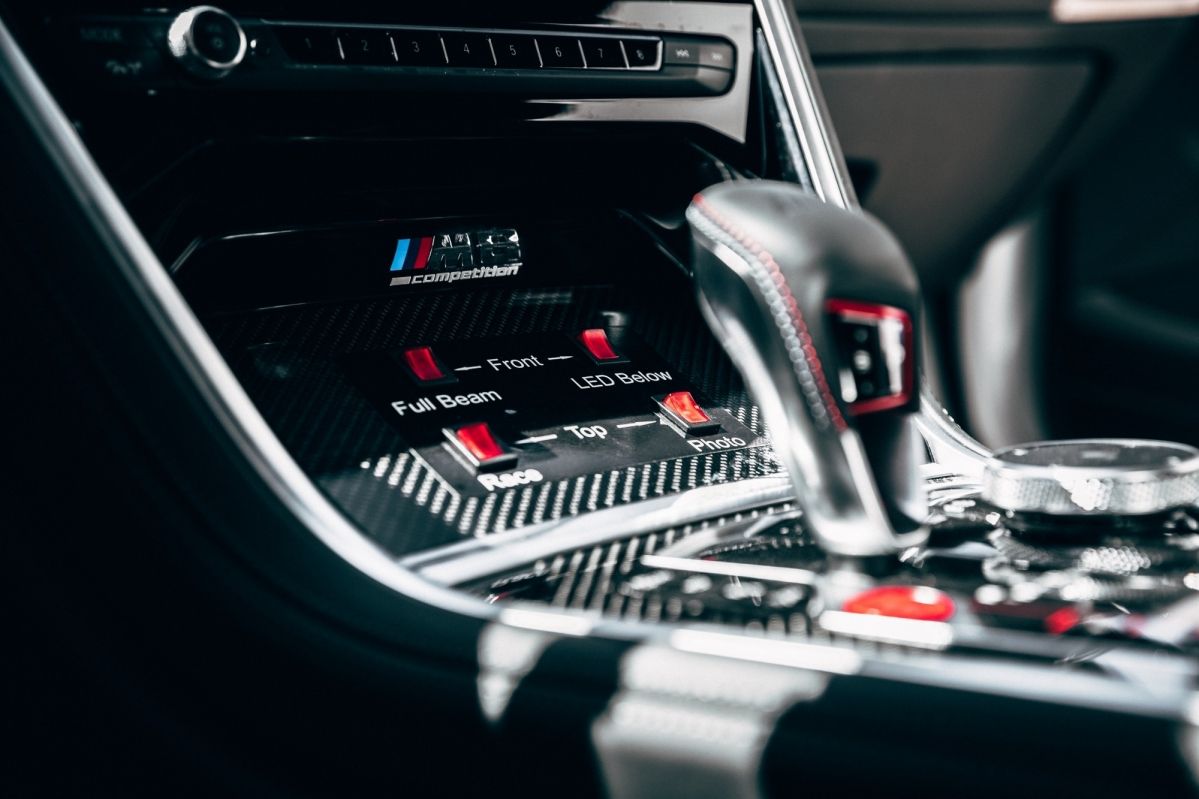 The full list of mods includes:
BMW M Performance titanium sport exhaust system
BMW M Performance carbon tail pipe finisher
BMW M Performance floor mats
BMW M Performance carbon engine cover
BMW M Performance carbon rear diffusor
BMW M Performance steering wheel pro (with M Performance carbon cover and M Performance shift paddles)
BMW M Performance carbon air breather side grill
BMW M Performance carbon side skirts
BMW M Performance logo decals
Bonnet with 'motorsport lock'
Fuel suction pump
Battery master switch
Flashing corona headlight rings
LED lights on the roof with bracket
Front grille LED flasher
RECARO racing seats with Schroth belts
Roll cage
Fire extinguisher with bracket
Michelin Cup tyres
Red foiled kidney grille
Front spoiler with frozen black paint finish
BMW floating hub cap
BMW valve caps with M logo
BMW M8 GTE rear wing
Side skirts foiled black
MotoGP livery
Customised carbon flaps
Light control panel