It's the first time we get to see the Bimmer with the top down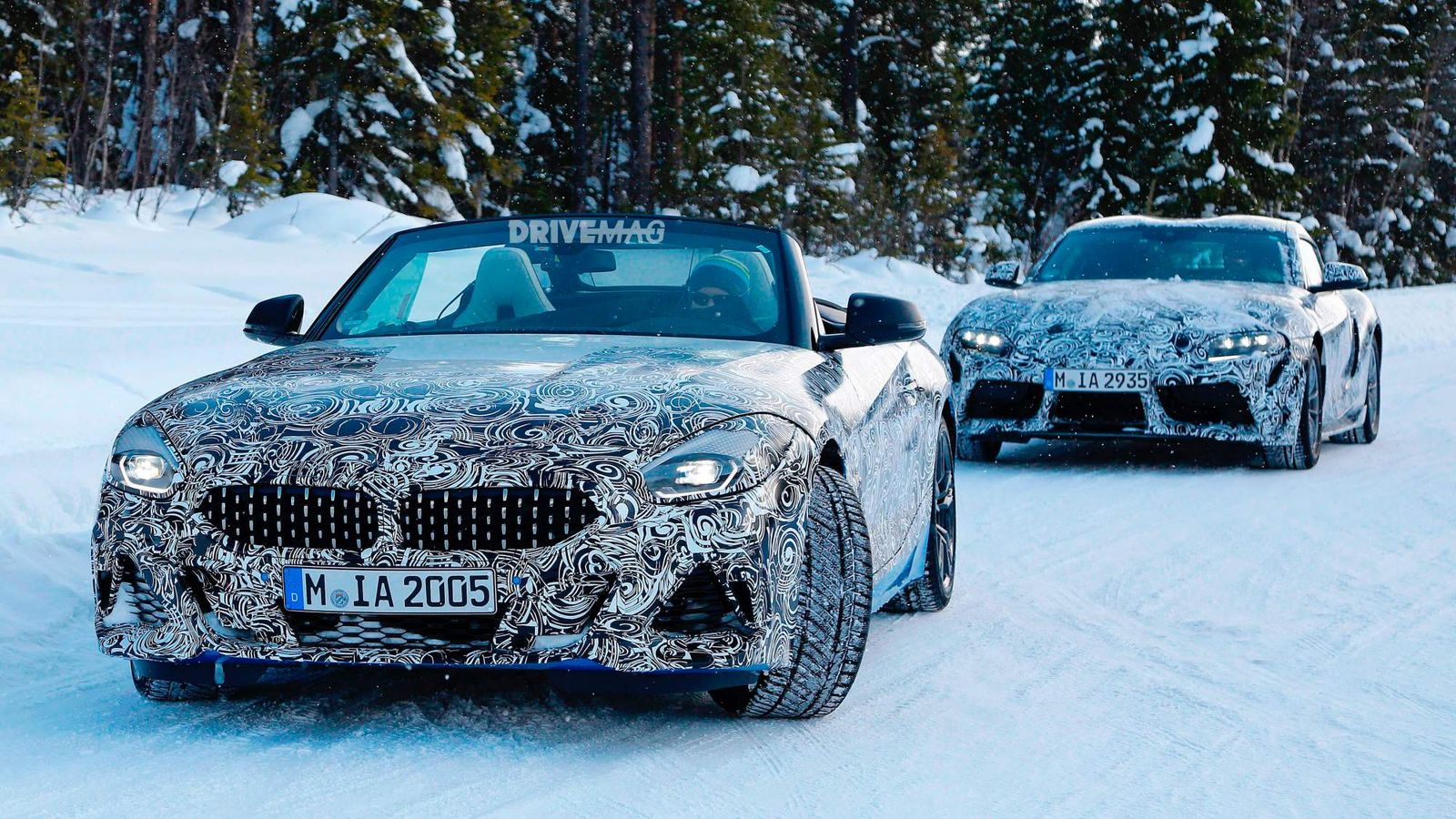 The wait for the all-new BMW Z4 and Toyota Supra is almost over, with both sports cars scheduled to debut this year — the BMW at the Paris Motor Show, and the Toyota shortly after). We now get to see them together during winter testing courtesy of our spy photographers who spotted the two cars in northern Europe, near the Arctic Circle.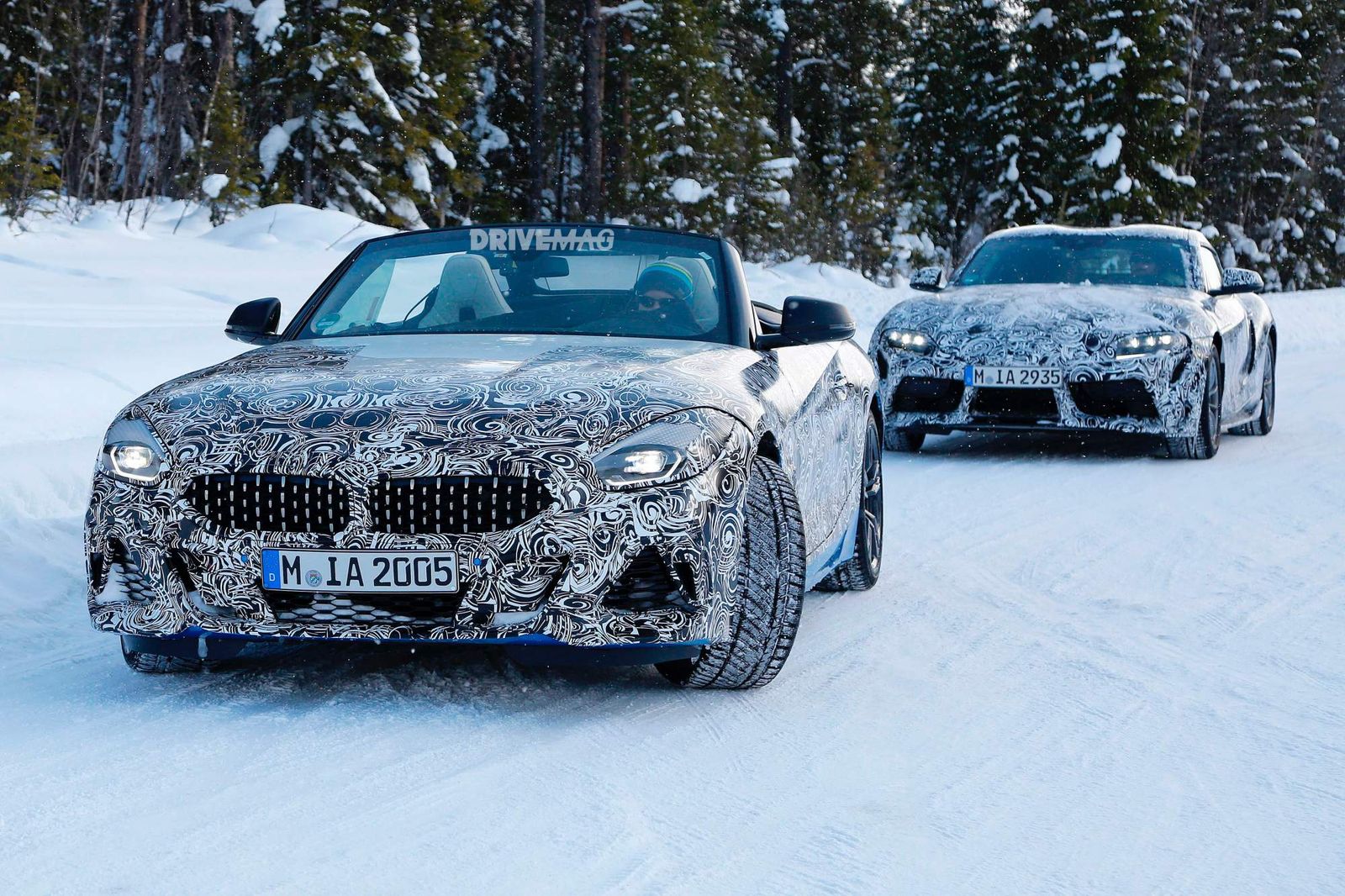 Despite the freezing temperature, the Z4 test prototype is seen with the top down, most likely as part of the test procedure. These are the first photos in which the Z4 is seen with the roof down, and we have to admit it looks sleek and dynamic. Interestingly, the Z4 was joined by a Supra, allowing us to see how different the two cars will look like, despite both of them sporting heavy camouflage.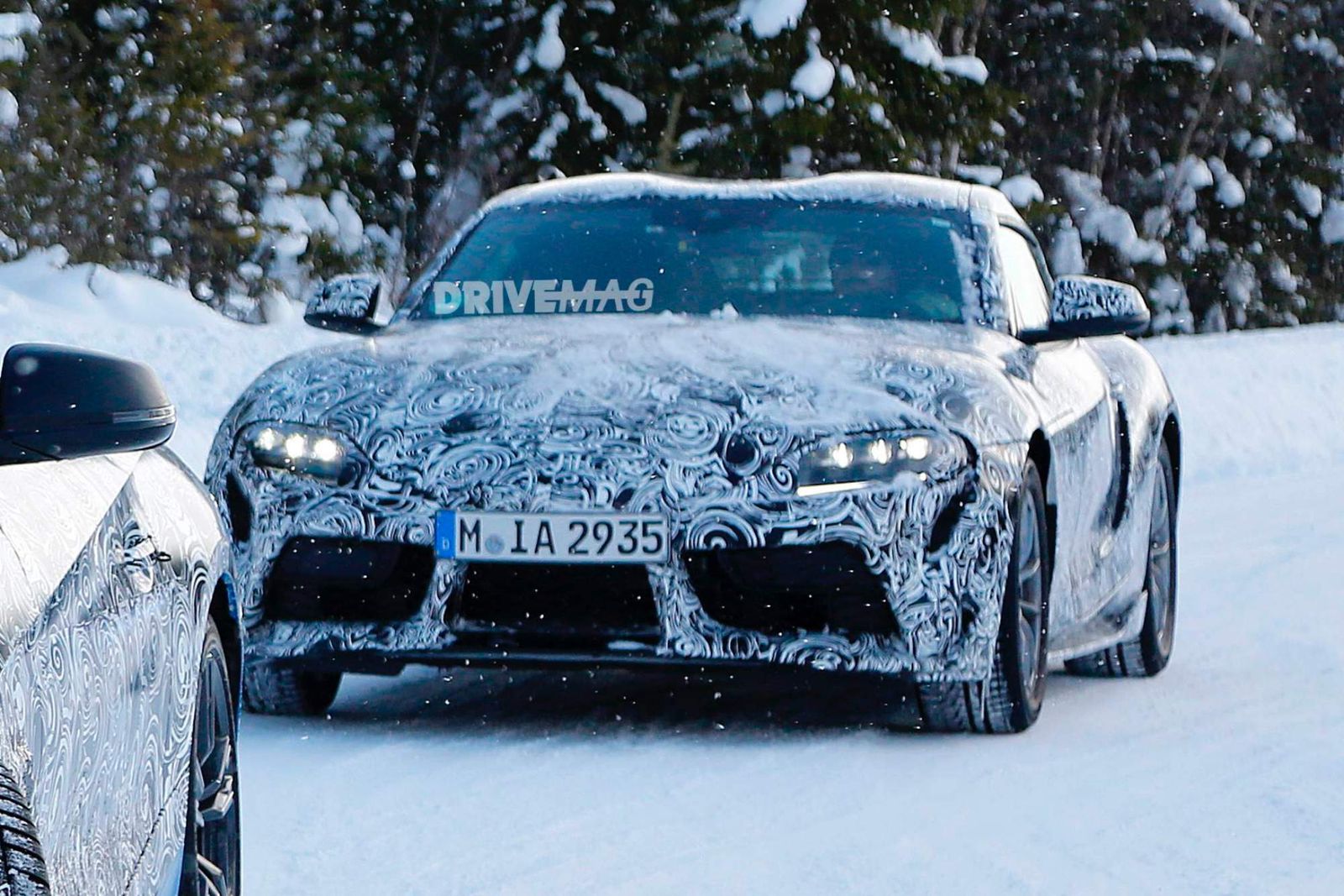 The Z4 looks a lot like the namesake concept unveiled last year, while the Supra seems a toned-down version of the GR Supra Racing Concept that debuted at the 2018 Geneva Motor Show.
They may be based on the same scalable architecture, but they feature totally different design languages. Furthermore, the Z4 is a roadster with a soft top while the Supra is a coupe with a hard top.
Positioning the two cars differently makes sense because BMW and Toyota don't want to step on each other's toes when it comes to sales. The Supra will target hardcore driving enthusiasts, while the Z4 will appeal to those who want sharp handling characteristics without having to give up open-air thrills.
Toyota contributes to the joint project with the electronics and optional hybrid drive, while BMW provides its expertise in lightweight materials and engines.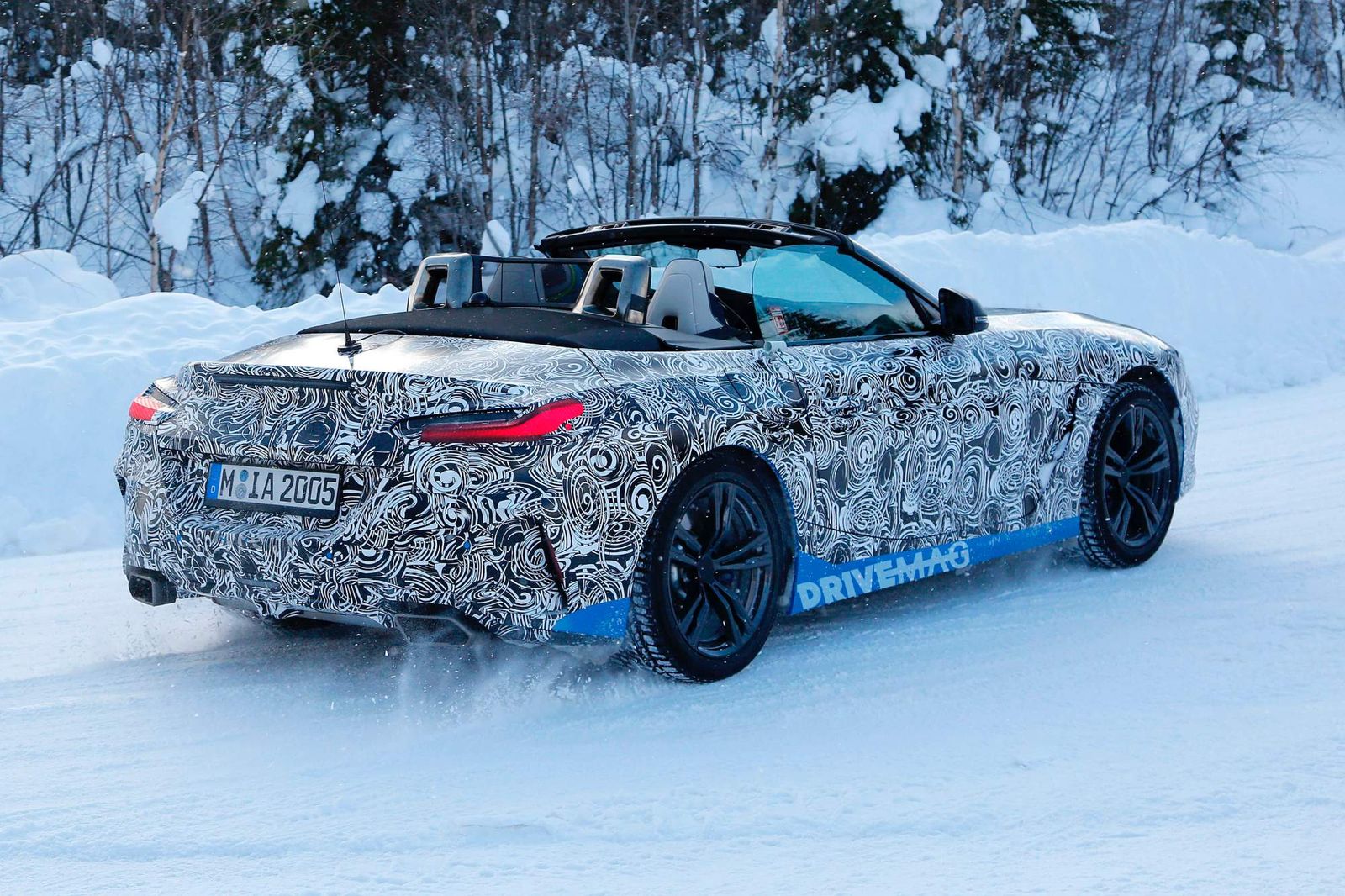 Speaking of engines, the Z4 will offer turbocharged four- and six-cylinder units with outputs ranging from 190 hp to 385 hp. A hybrid system with up to 204 hp is also in the cards. As for the Supra, it's expected to share the engines with the Z4, but the powertrains will be tuned differently. A hybrid version is beyond doubt for the Toyota.
Tough choice, isn't it?
READ MORE: Everything we know so far about the all-new BMW Z4