2019 Chevrolet Camaro SS roars 6.2L V8 in the mountains
What's with the camo covers, though?
If last week's Chevy Camaro SS spotting in a parking lot didn't do the trick for you, maybe a semi-camouflaged prototype and its V8 growl will.
The recent nip and tuck applied to the Chevy Camaro range alters the SS V8 model's styling cues compared to its four- and six-cylinder peers but the tried-and-tested 6.2-liter LT1 engine stays the same.
As things stand, the powerplant still makes 455 hp and 455 lb-ft but it's now married to a new 10-speed automatic gearbox (10L80) that's complemented by steering wheel-mounted paddle shifters, line lock and launch control.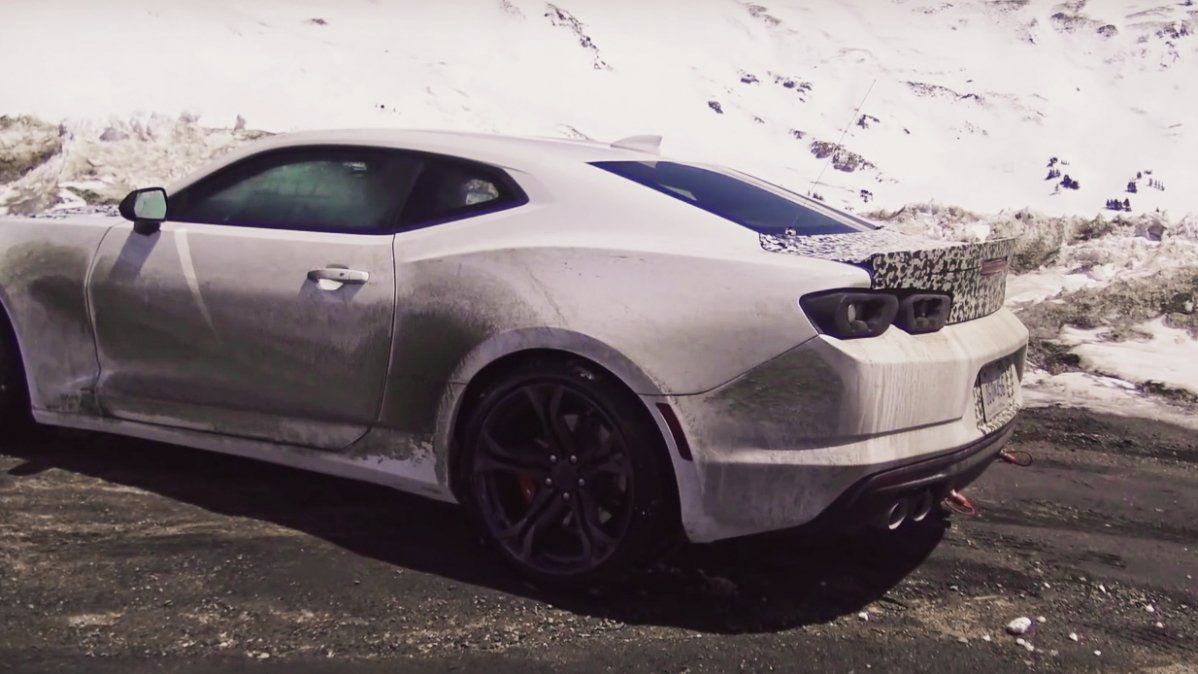 The amateur video from last week focused more on the SS' styling add-ons, including the Chevrolet logo flowtie and a hood scoop that didn't show up in official press pictures, but the prototype caught by TFLnow in the video below seems to be going through some sort of testing up in the (snowy) mountains.
Its hood, lower front bumper and trunk lid (together with what seems to be a lip spoiler) are covered in camouflage foil and the scoop we mentioned earlier is also present, to this could indeed be a special edition or an appearance pack as we speculated earlier.
READ MORE: 2019 Chevrolet Corvette ZR1 0-60 MPH time is 2.85 seconds