2019 Chevrolet Corvette ZR1 goes topless in LA, meet the ZR1 Convertible
Starts at just under $124,000
The first drop-top Chevy Corvette ZR1in 47 years since the original 1970MY is here, and boy, they got the design right with this one.
Making sure occupants don't get a thorough bath on rainy days is an electrically folding top that can be operated either remotely or from a button inside the car, at speeds of up to 30 mph. Sure, that's the least exciting bit of info given the ZR1's performance-oriented karma.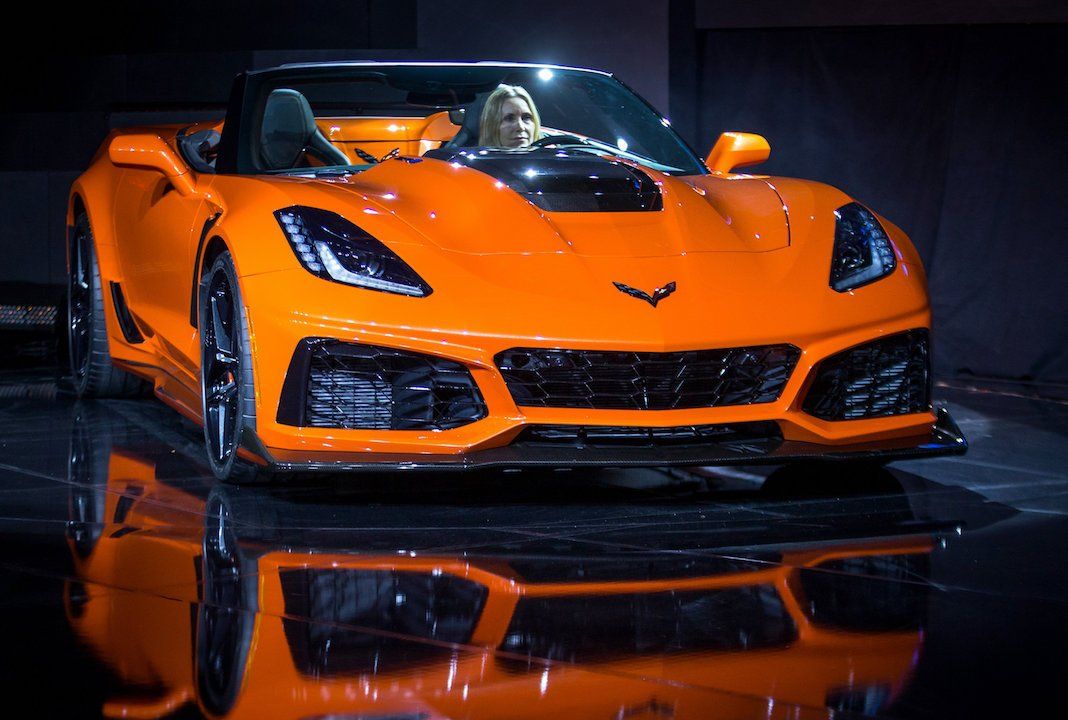 That's because under the hood sits the same LT5 6.2-liter supercharged V8 making 755 hp (563 kW) and 715 lb-ft (969 Nm) of twist. Just like the Vette ZR1 coupé, it can be ordered with either a seven-speed manual or an eight-speed automatic transmission assisted by paddle shifters on the steering wheel.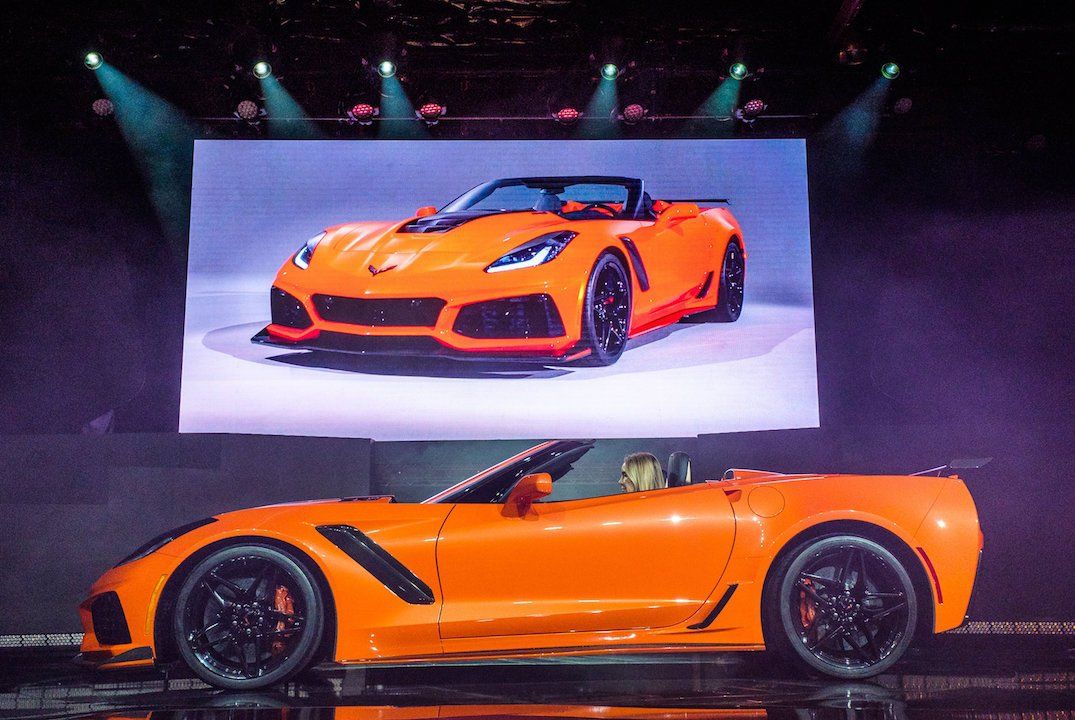 According to Chevrolet, the drop-top ZR1 sprints from 0 to 60 mph (96 km/h) in under 3 seconds and can clear the quarter mile "in the high 10-second range" – we're talking about models that marry the V8 with the eight-speed automatic gearbox.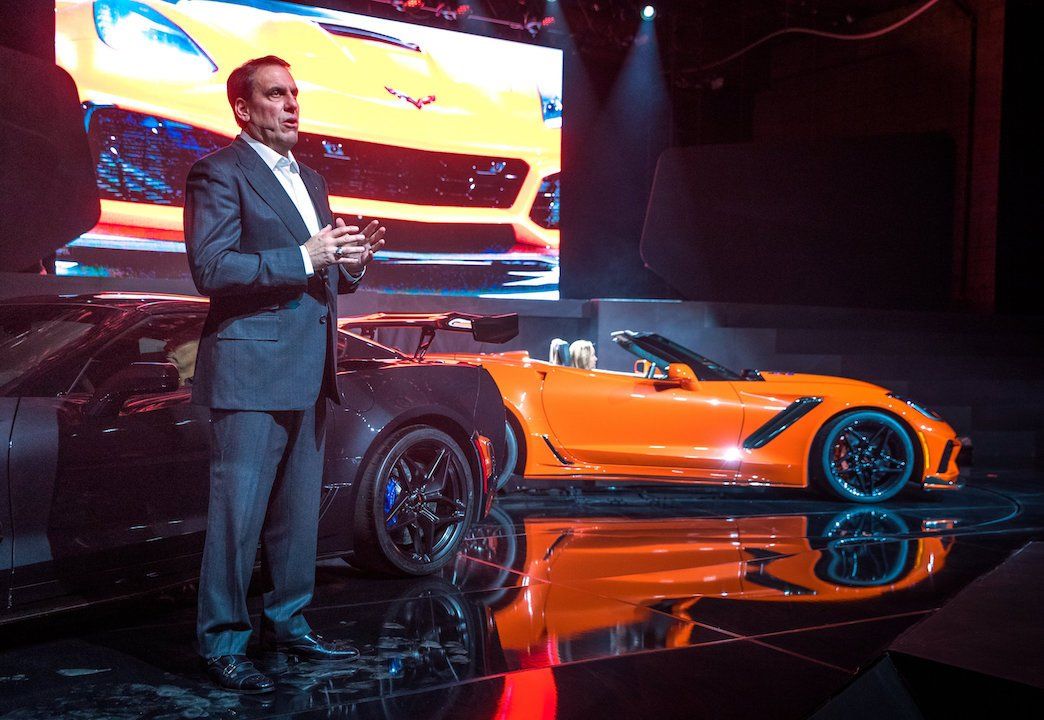 New for the Chevrolet Corvette ZR1 Convertible is an exhaust system that claims to deliver "the most aggressive sound ever for a production Corvette" thanks to four modes – Stealth, Tour, Sport and Track.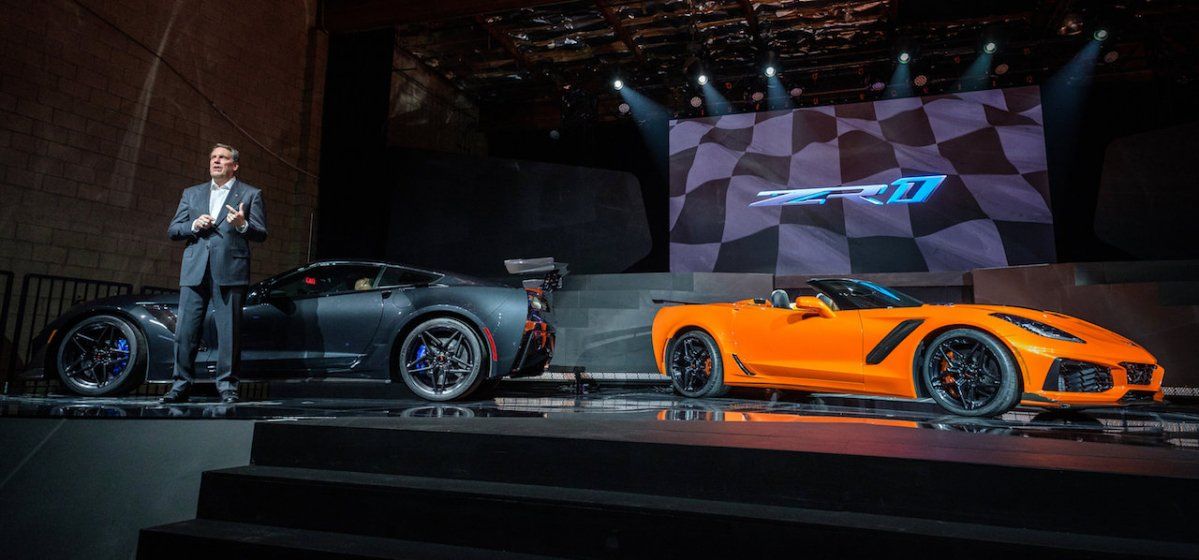 Aerodynamically-speaking, the open-top ZR1 can welcome the High Wing (as part of the $2,995 Performance Package that also includes Magnetic Ride Control and carbon-fiber adorned front splitter). The Low Wing is a standard feature.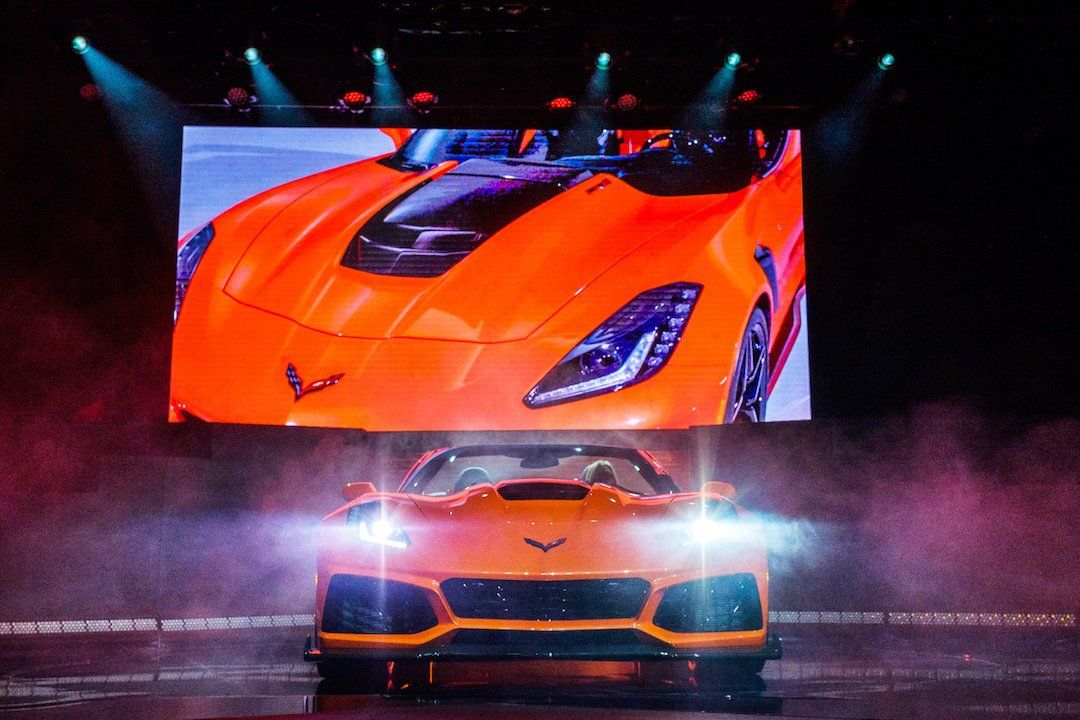 Most importantly, the ZR1 Convertible is only 60 lb (27 kg) heavier than the coupé – consider that the power folding top uses small motors for its closing and opening mechanism and in a cabriolet, the body usually needs additional reinforcements and stiffening up.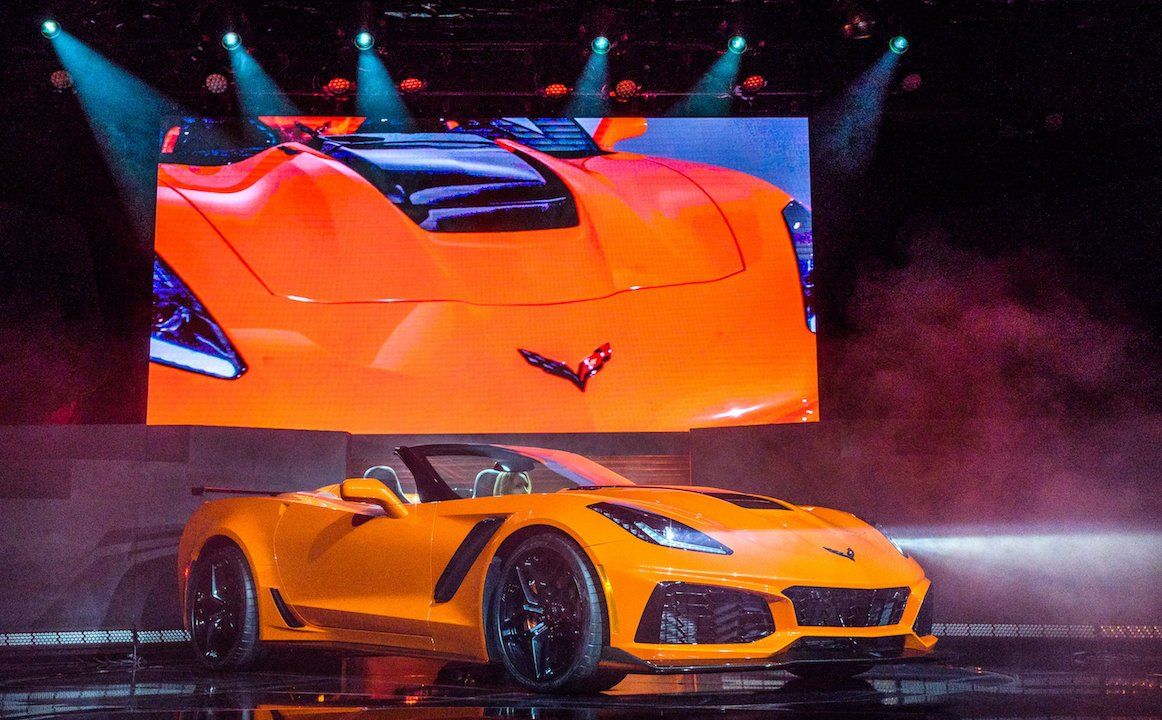 The 2019 Chevrolet Corvette ZR1 Convertible wears a $123,995 sticker, while the fixed roof version starts at $119,995. Also keep in mind that these prices include the destination charge, but not tax, title and dealer fees.