2019 Chevrolet Silverado 1500 is 450 lb lighter, gains 3.0L Duramax straight-six diesel
Watch out Ford, Chevy's fullsize truck gets a comprehensive redesign
Following the release of the first photos last month, Chevrolet has fully unveiled the all-new 2019 Silverado 1500 at the Detroit Auto Show. Chevy is very proud of its new full-size truck, and it has plenty of reasons.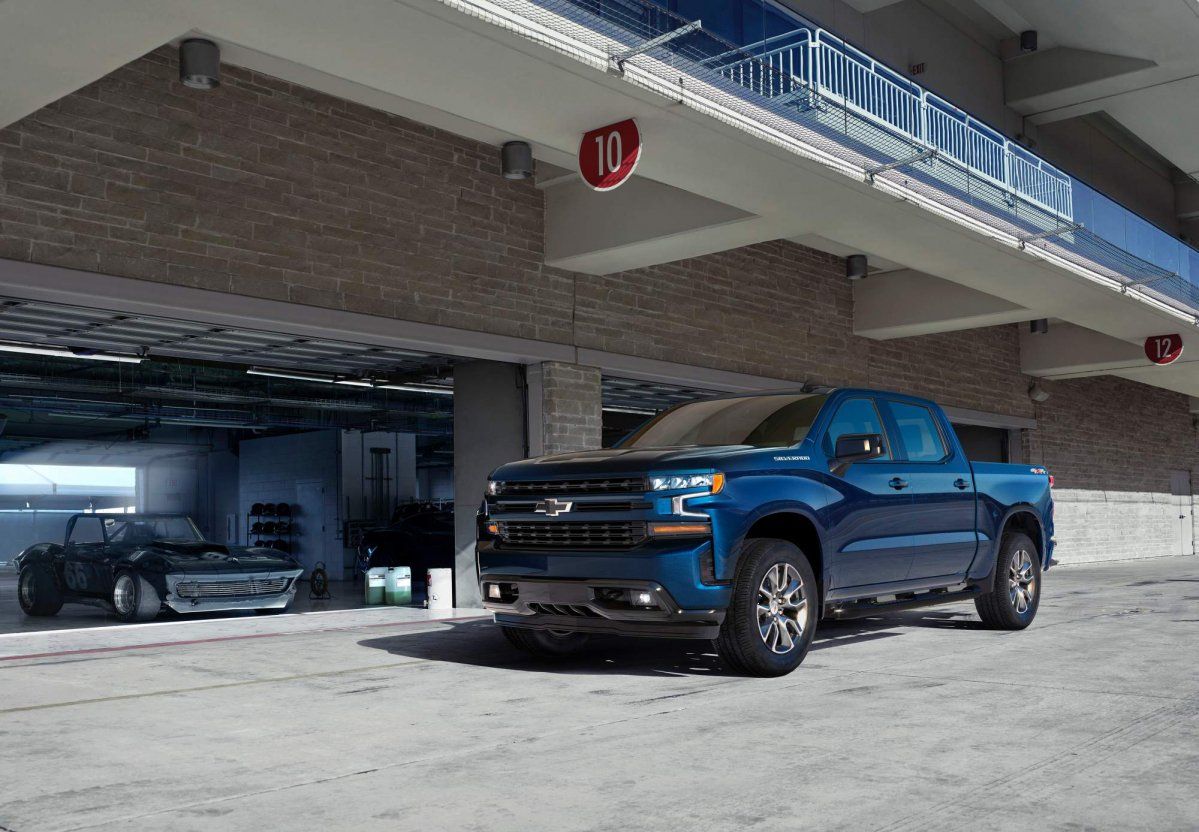 For starters, it weighs up to 450 lb (204 kg) less, it has "the most functional bed of any full-size truck," and offers a broad range of trims and engine/transmission combinations — including a 3.0-liter inline-six Duramax diesel unit.
Starting off with the design, the 2019 Silverado clearly looks more modern without giving up on its familiar face. The "Chevrolet" name stamped on the tailgate is a nod to Chevy trucks of the 1950s and 1960s, while the integrated dual exhausts and up to 33-inch tires are definitely from the 21st century.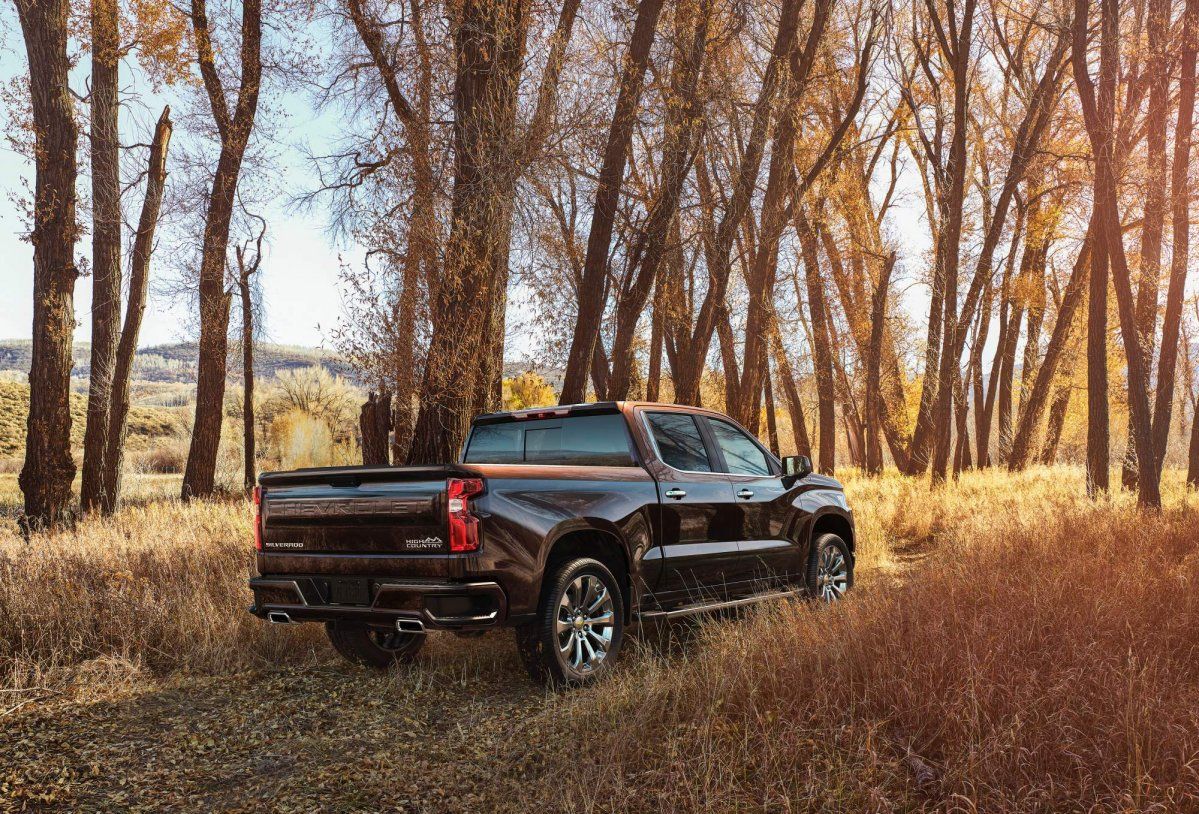 Surprisingly for a pickup, the Silverado is said to be aerodynamic, with elements of the front grille acting as front functional air curtains, reducing aerodynamic drag. Furthermore, the integrated spoiler at the rear edge of the cab directs air onto the tailgate lip, reducing wind drag from the bed. All in all, changes like these improve the Silverado's aerodynamic efficiency by 7 percent.
The 2019 Silverado offers eight trim levels, each differentiated from a styling point of view: Work Truck, Custom, Custom Trailboss, LT, RST, LT Trailboss, LTZ, and High Country.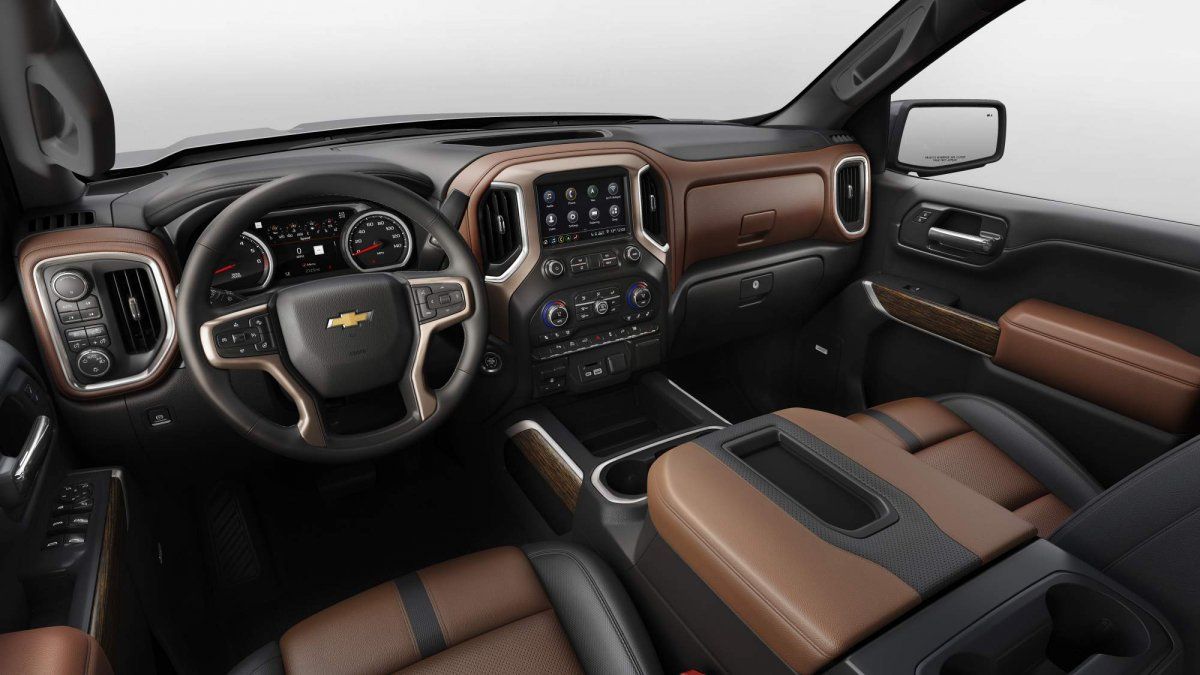 Inside, the new full-size truck is said to feature more comfortable seating, more cargo storage, and more functional controls. Thanks to the 3.9-inch longer wheelbase, crew-cab models now offer 3 inches (76-mm) additional rear-seat legroom. The dashboard retains the familiar layout, looking more like a model-year update than an all-new design. On the tech front, the 2019 Silverado will gain new safety and convenience features that will be announced later this year.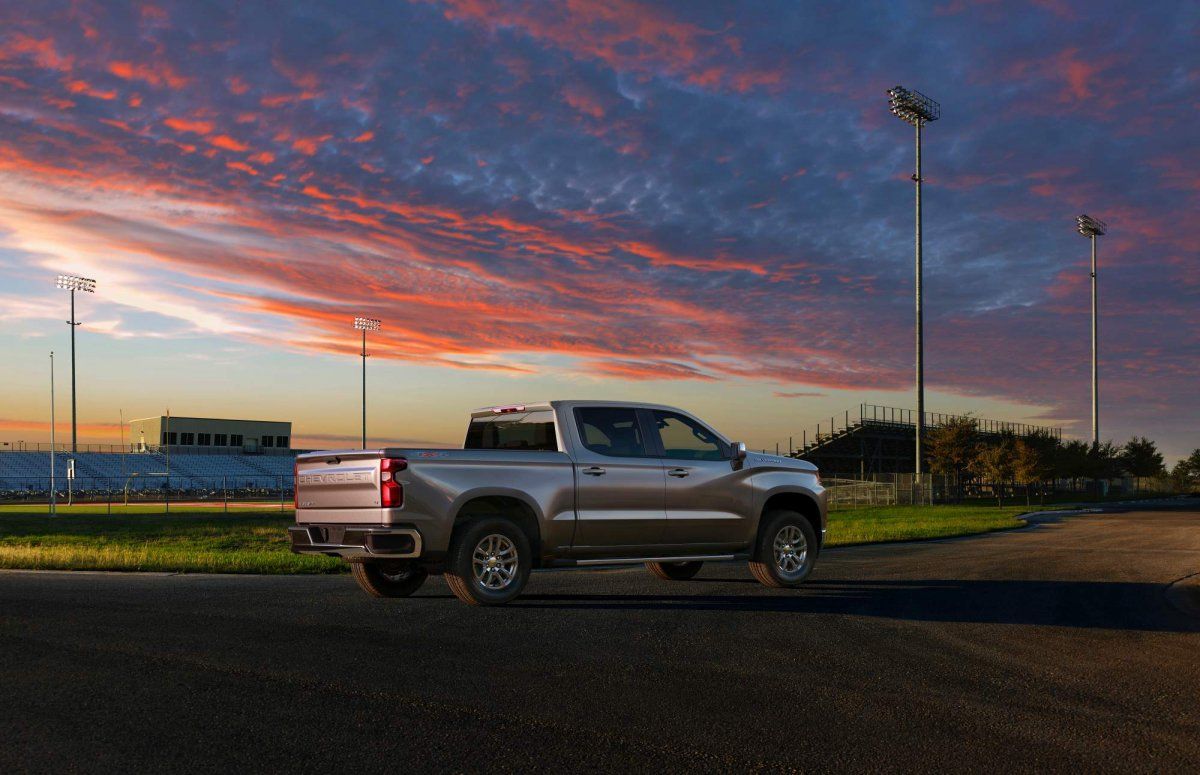 The bed is the focal point of a pickup truck, and the 2019 Silverado boasts a larger, more functional, and more capable bed, according to Chevrolet. With a 7-in wider bed floor than before, the short-box offers a best-in-class cargo volume of 63 cu ft — up to 20 percent more than an unnamed competitor's short-box.
The bed floor is built from roll-formed, higher-strength steel, and now features 12 fixed tie-downs with 500 lb of force before bending (double than before). Also, there are nine moveable tie points for more cargo flexibility, and power up/down tailgate.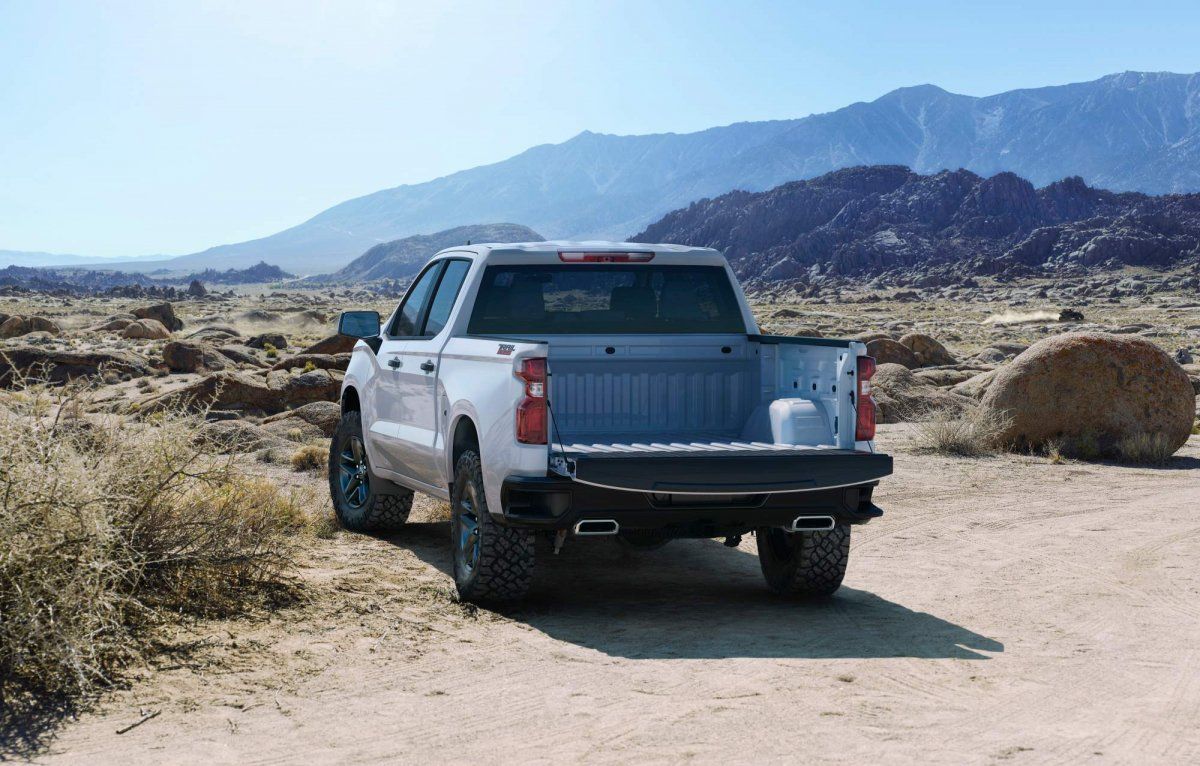 Despite an overall length that is 1.6-in (41-mm) longer, the 2019 Silverado is 450 lb (204 kg) lighter than the current truck when comparing crew-cab V8 models. That's due to the extensive use of mixed materials and advanced manufacturing processes.
There are six engine/transmission combinations for the 2019 Silverado, including new 5.3-liter and 6.2-liter V8 units with Dynamic Fuel Management cylinder shut-off technology, and an all-new Duramax 3.0-liter inline-six turbo-diesel.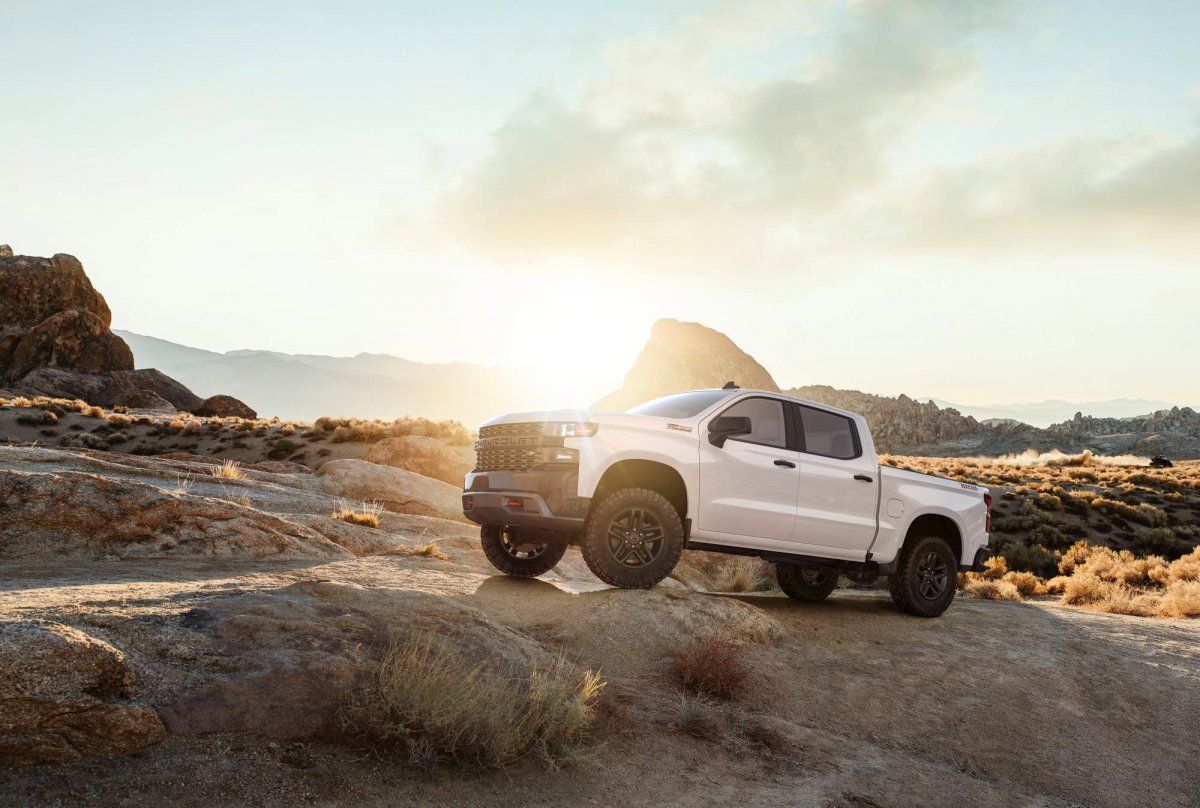 Both the diesel and larger V8 engines are mated to a new Hydra-Matic 10-speed automatic transmission as well as start/stop technology. No power or fuel economy specs have been released yet. Chevrolet will start production of the 2019 Silverado at the Fort Wayne, Indiana Assembly plant later this year, with customer deliveries scheduled to begin this fall.
Do you know what other fullsize truck offers a diesel? Yes, it's the Silverado's nemesis, the 2019 Ford F-150.