Thanks to a new 7.2 kW charging system that highlights 2019 model year updates
Chevrolet has applied a series of updates to the Volt for the 2019 model year, highlighted by a new 7.2 kW charging system that cuts recharging times nearly in half.
A complete recharge now takes as little as 2.3 hours with a 240-volt outlet and supporting hardware. The new system is standard on the 2019 Volt Premier model and available on the LT trim. The 3.6 kW charger continues to be standard on the Volt LT.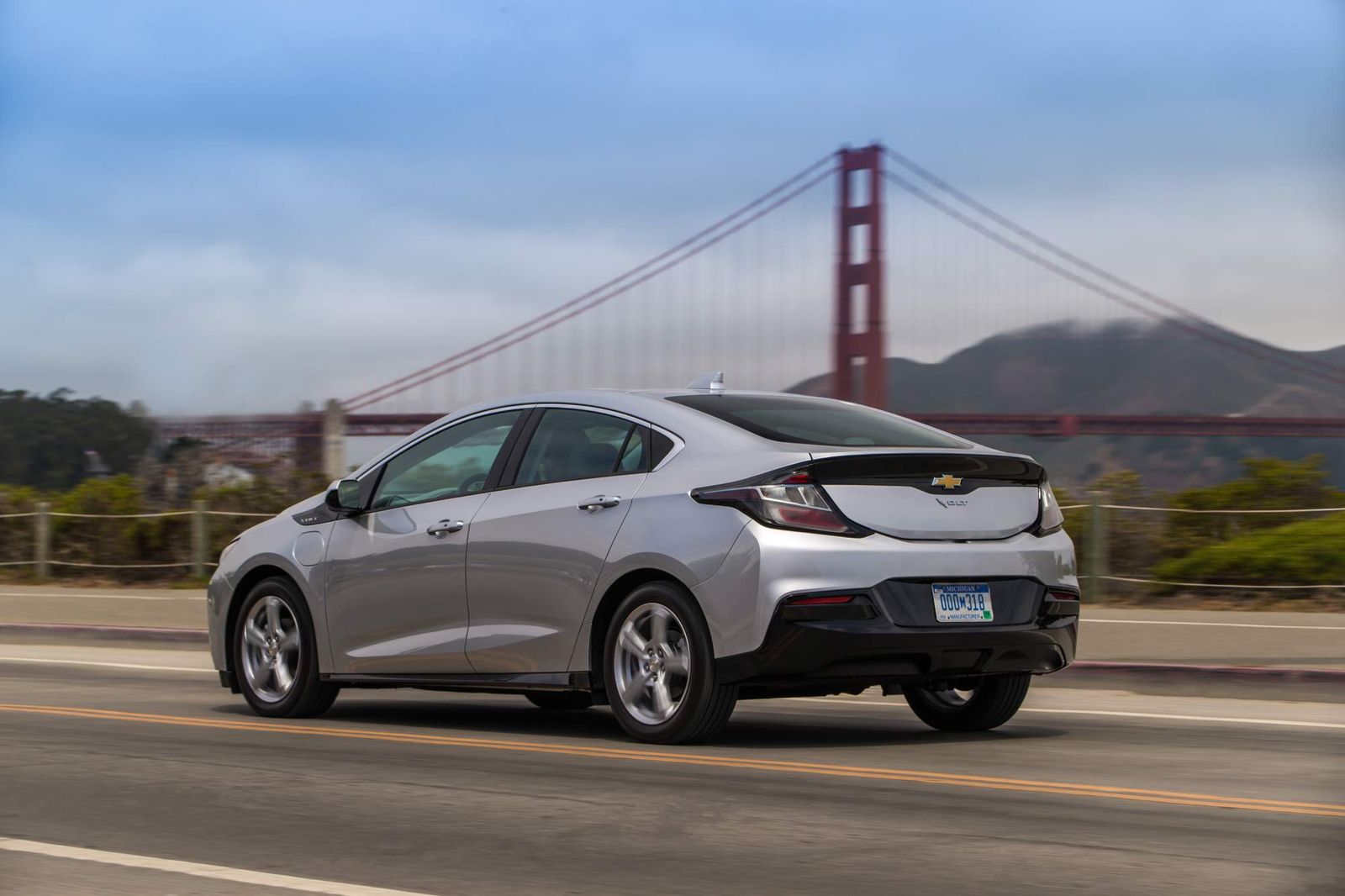 Chevrolet says the new system increases the vehicle's all-electric utility for owners who take advantage of "opportunity charging," which is plugging in around town to fully charge the battery.
The plug-in hybrid propulsion system stays the same, with the 2019 Volt offering an EPA-estimated 53 miles of pure EV range and 106 MPGe. A gas-powered generator extends the driving range to a total of 420 miles (675 km) on a full tank.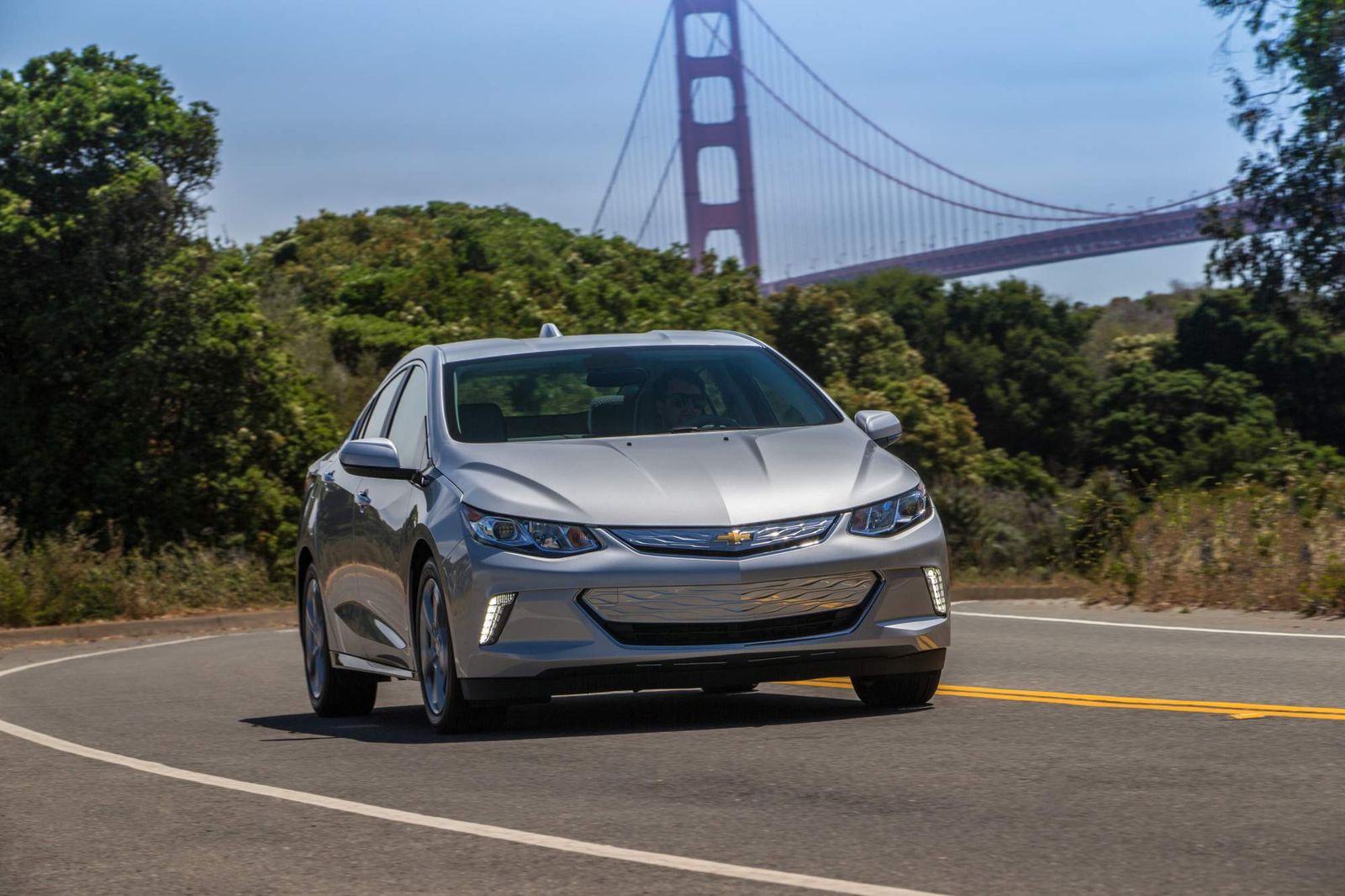 Besides the new charging system, the 2019 Chevy Volt adds new Low and Regen on Demand profiles that enable increased regenerative braking capability when the accelerator pedal is released. The automaker says the updates bring an improved driving feel with smoother operation when slowing.
[NativeAd]
The 2019 Volt also gets a new Chevrolet Infotainment 3 system with an 8-inch-diagonal color touchscreen. The interface features an Energy App that shows drivers how range is affected by various factors and encourages them to drive more economically. A six-way power driver's seat becomes available for the first time in the Volt as a standard feature on Premier models and an option on LT models.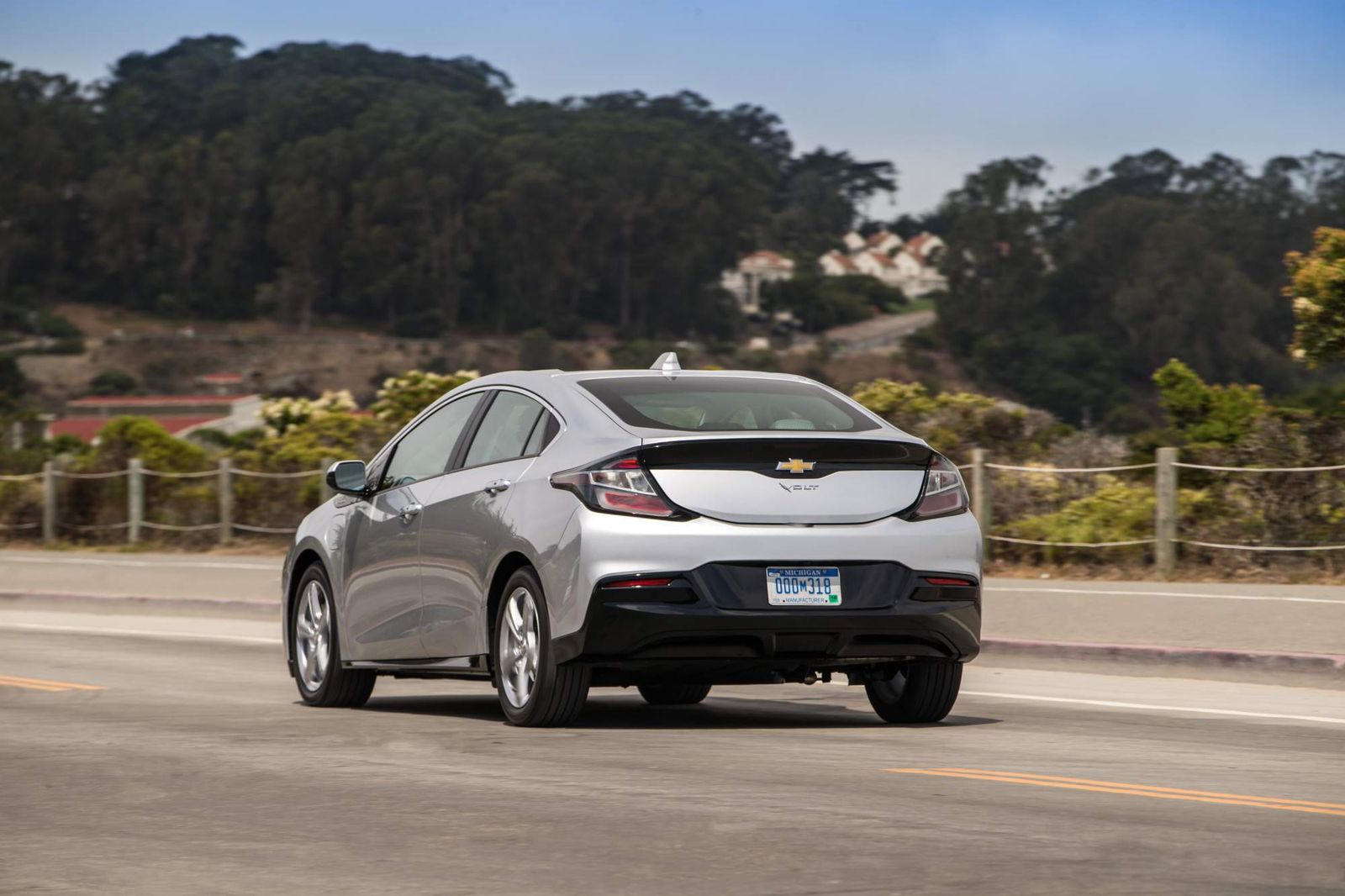 Other content updates include a new digital rearview camera replacing the previous analog system, and new driver-switchable Adaptive Cruise Control that allows the choice of conventional cruise control or adaptive cruise control.
As for styling updates, the 2019 Volt brings new decorative seating patterns on cloth seats, a new Jet Black/Porcelain Blue interior (Volt Premier), and a new Pacific Blue Metallic exterior color. The 2019 Chevrolet Volt goes on sale this fall.
READ MORE: Our in-depth review of the 2017 Hyundai Ioniq Hybrid