2019 Dodge Challenger R/T Scat Pack 1320: your new street-legal drag racing toy
With the Demon out of the picture, Dodge isn't wasting any time in finding a replacement, sort of
In the wake of the recent reveal of the 2019 Challenger SRT Redeye and revised 2019 Charger, Dodge decided that what the world needs right now is another drag strip bruiser that can legally travel on public roads.
Enter the 2019 Dodge Challenger R/T Scat Pack 1320, which tries to capitalise on the Demon's production cease. In case you were wondering, 1320 comes from the quarter-mile distance (1,320 ft), but there's more to this car than just a meaningful nameplate.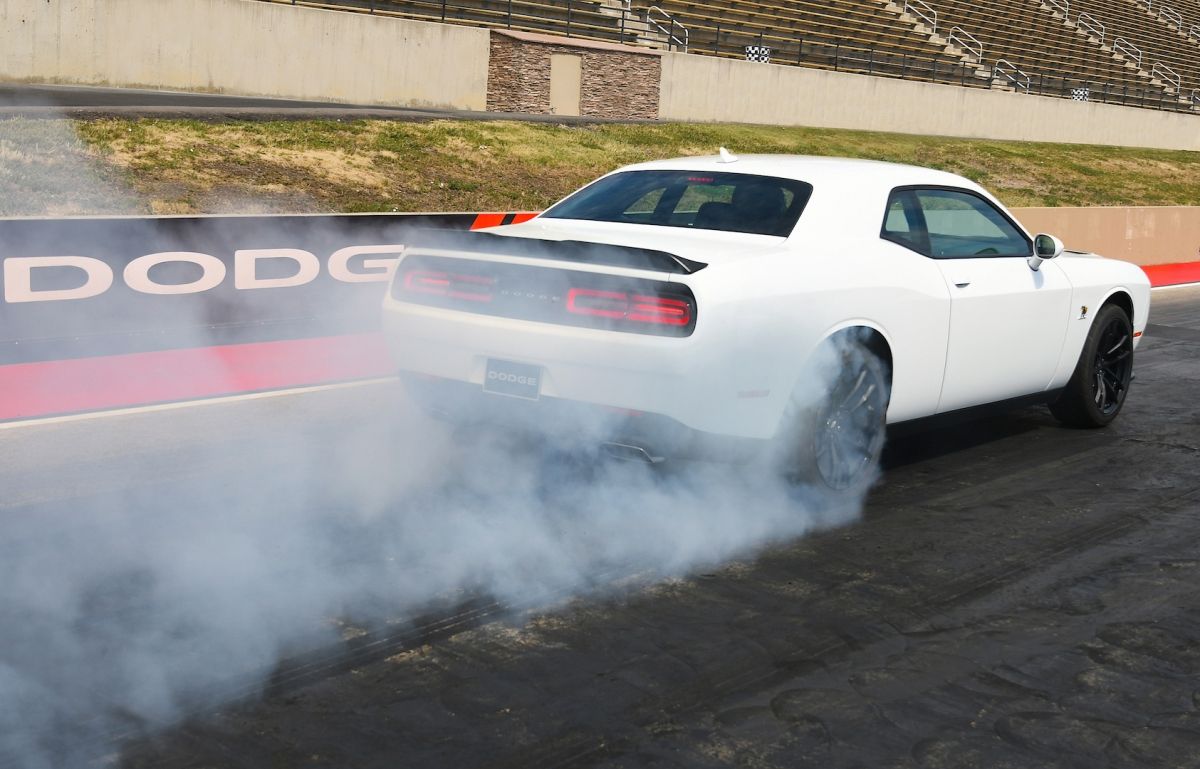 The Challenger R/T Scat Pack 1320 is powered by the 6.4-liter 392 Hemi V8 making 485 hp and 475 lb-ft of torque that works in tandem with the TorqueFlite eight-speed automatic transmission.
Speaking of the Demon, the Scat Pack 1320 borrows from its defunct relative the likes of SRT-tuned Adaptive Damping Suspension with Drag Mode, Line Lock, TransBrake, Torque Reserve as well as 41-spline half shafts.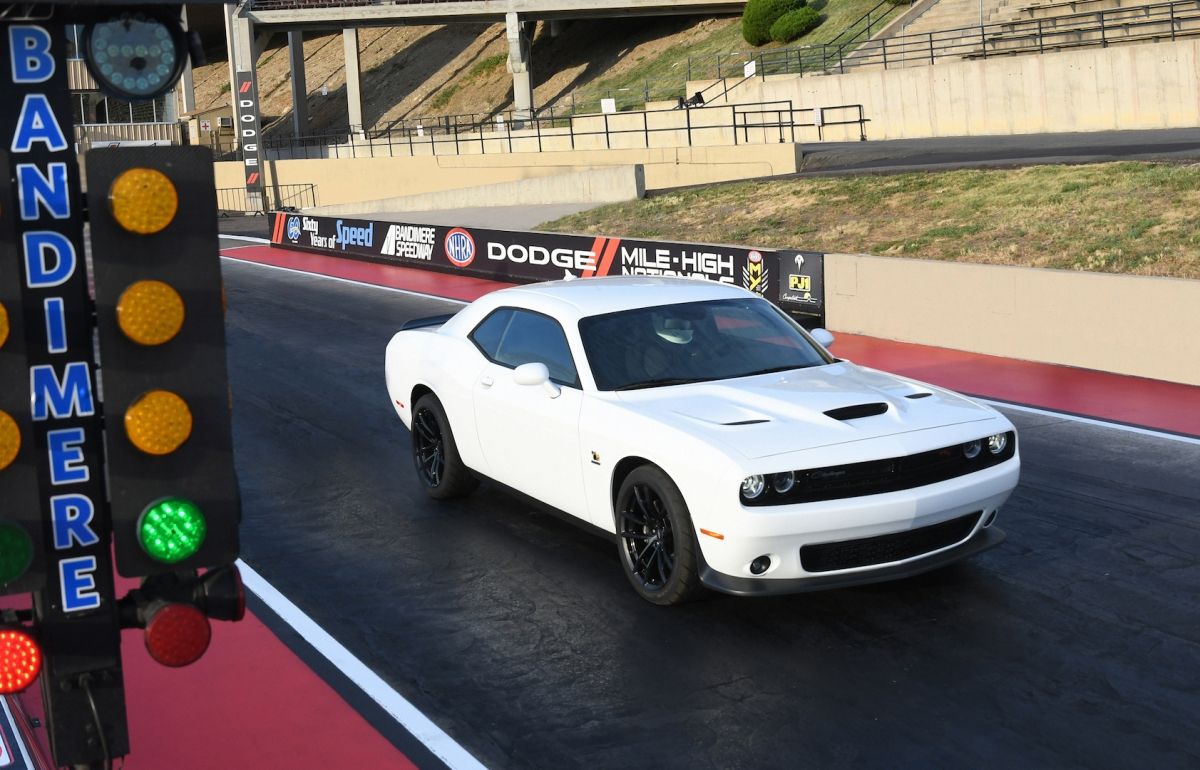 Furthermore, the standard cabin offering includes only the driver's seat for weight reduction purposes, but customers can opt for the passenger seat and rear seat (priced at $1 each).
Since power counts for nothing without control, the Challenger R/T Scat Pack 1320 wears Nexen SUR4G Drag Spec (275/40R20) radial tires that are also street legal.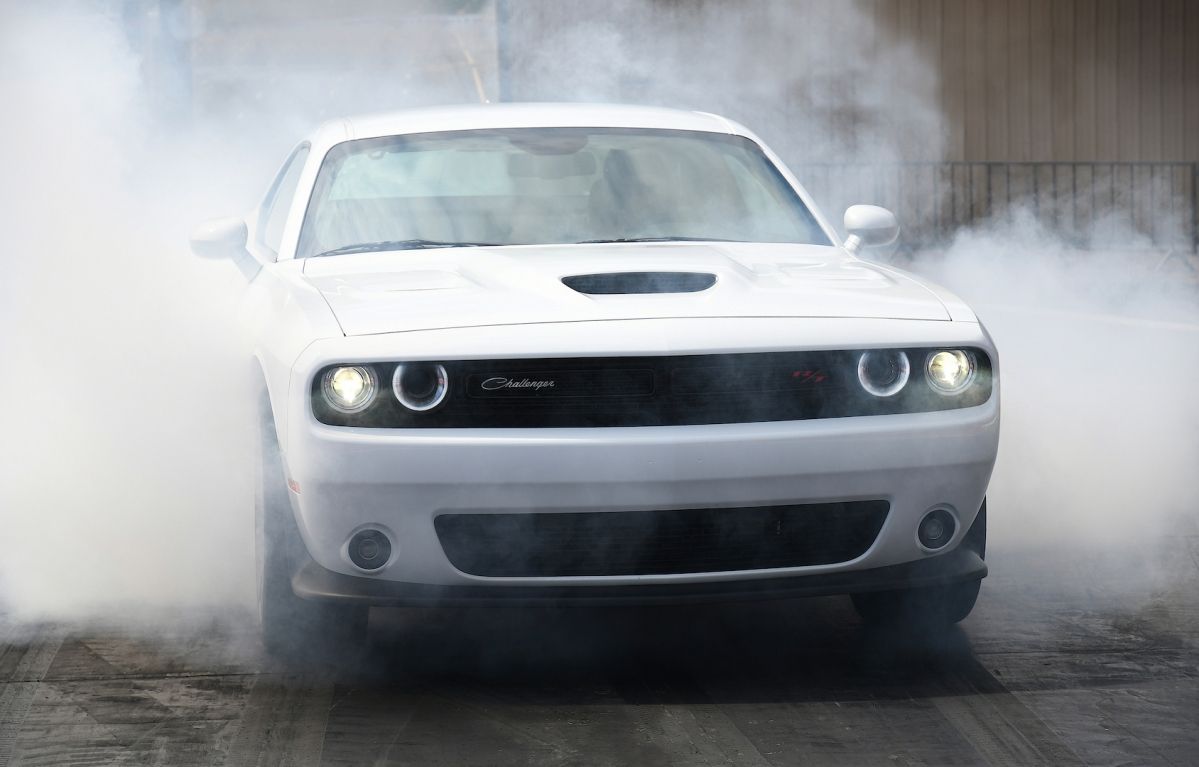 Dodge says its latest drag toy can clear the quarter mile in 11.7 seconds at 115 mph, making it the fastest naturally-aspirated, street-legal muscle car on the market.
As a touch of finesse, Dodge's iconic Super Bee logo gets a modern twist dubbed Angry Bee, present on the front fenders, Air Catcher headlamps, instrument panel and start-up splash screen in the gauge cluster. The Challenger R/T Scat Pack 1320 can wear 14 body colors, with a new addition being the Triple Nickel hue.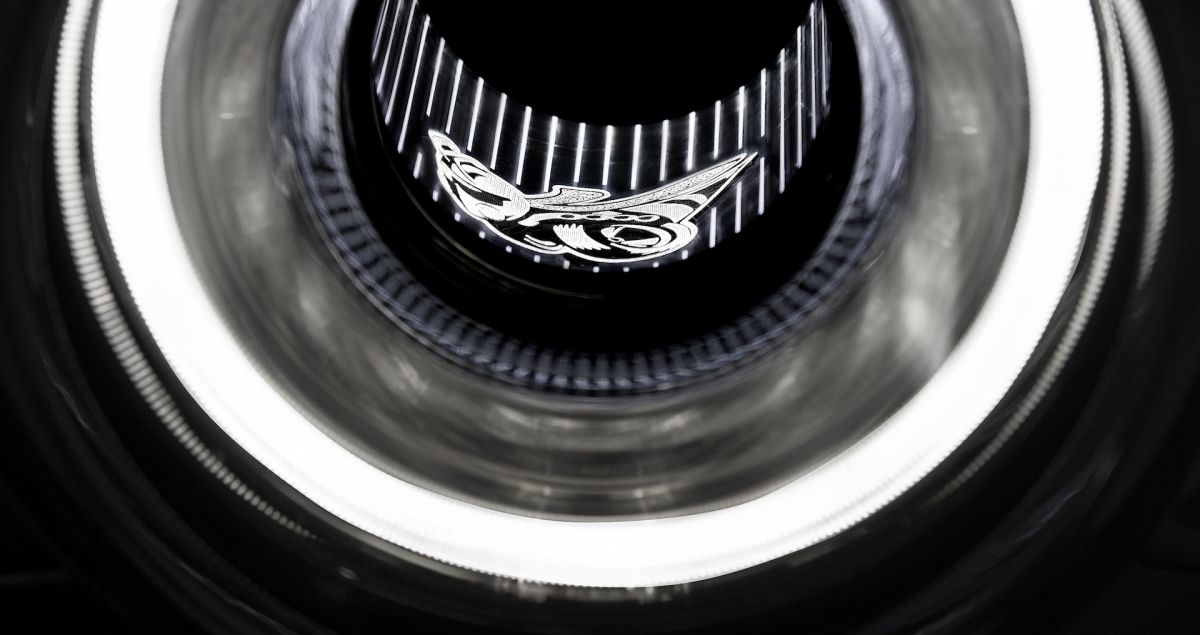 Those looking to get their hands on the Challenger R/T Scat Pack 1320 will have to pay an extra fee of $3,995 that adds to the $38,995 sticker of the sans-1320 Challenger R/T Scat Pack. Vector in the mandatory automatic gearbox ($1,595) and the destination charge ($1,395), and you're looking at a base price of $45,980.
Deliveries kick off in the first quarter of 2019, but Dodge will begin taking orders later on this year.
SEE MORE: Dodge Demon wrestles Lamborghini Huracán on the drag strip