2019 Ford Mustang Shelby GT500 prototype reveals manual transmission option
Pony car evolves into muscle car to rival Dodge's Challenger SRT Hellcat
These are good times to be a Mustang enthusiast, with Ford catering to all tastes by offering many variants of the pony car. Besides the EcoBoost-powered coupe and convertible targeting budget-minded customers, the automaker also sells V8-powered GT and Bullitt models, as well as the Shelby GT350 and Shelby350R performance versions.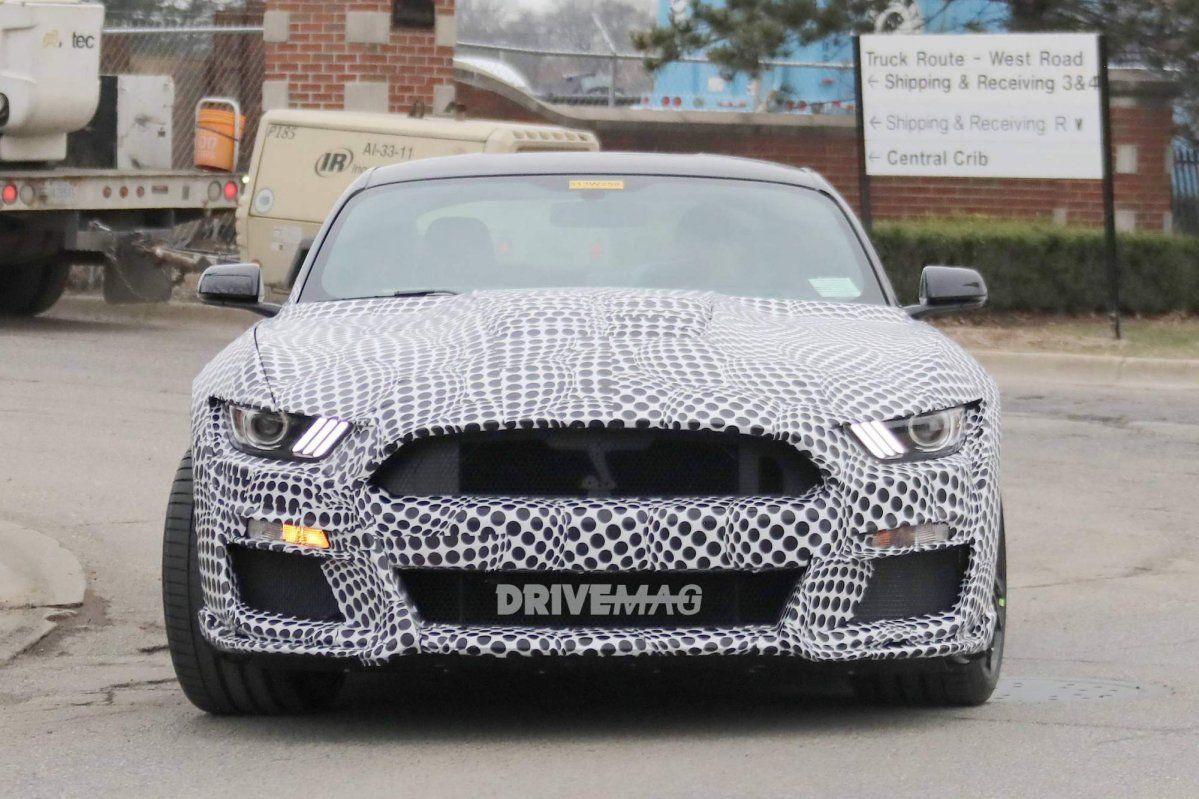 And things are about to heat up even more at the top of the Mustang range with the release of the Shelby GT500 model. What you see in the gallery is a development prototype caught during testing in Michigan, United States.
As you can see, the GT500 has shed some camouflage, allowing us to spot some unique styling tweaks consisting of a redesigned front fascia with larger air intakes, massive hood bulge with heat extractor vents, side diffuser that stops mid-door, and 20-inch alloys that reveal enormous brake discs.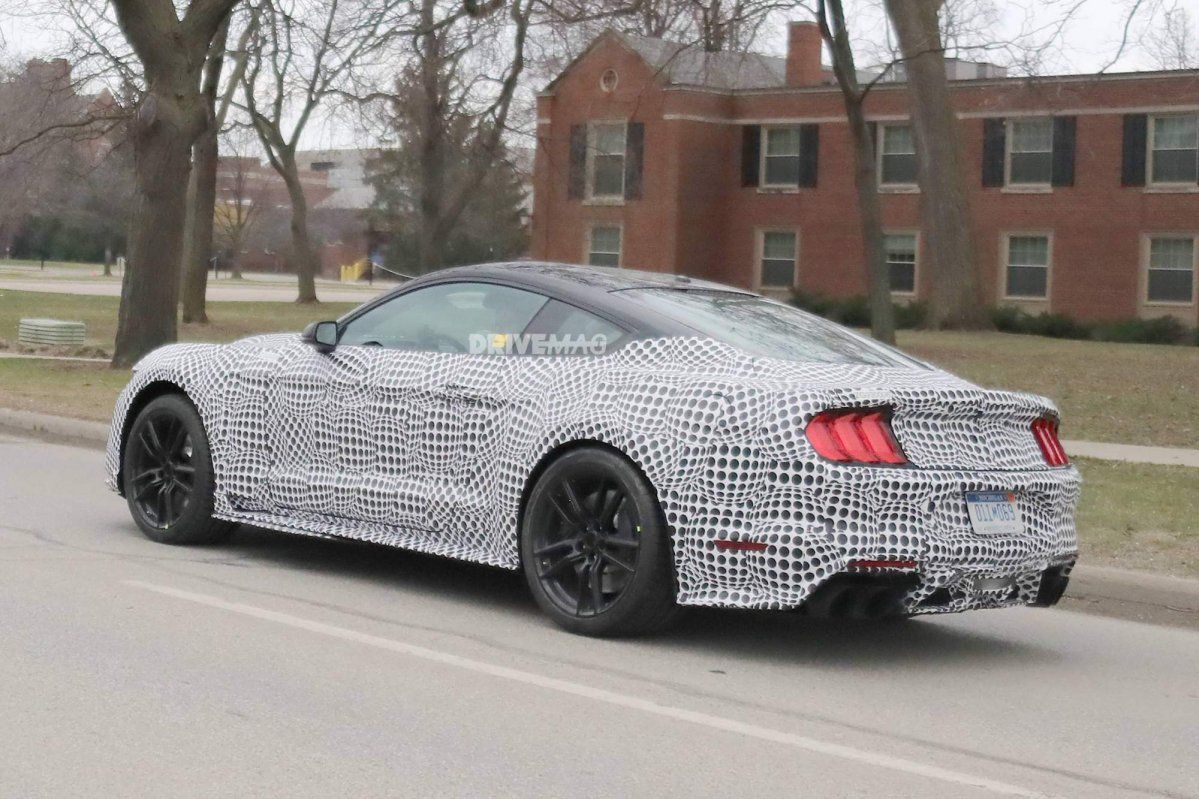 At the rear, the GT500 sports four massive round exhaust pipes, and a diffuser that is still wrapped in camouflage foil. Interestingly, the Shelby GT500 prototype features the old headlights and not the current ones introduced with the facelift.
Our spy photographers also managed to peek inside the Shelby GT500, and what they saw is encouraging. Although rumor had it the performance Mustang would offer a DCT dual-clutch transmission the prototype features a Tremec six-speed manual gearbox — most likely to be available as an option.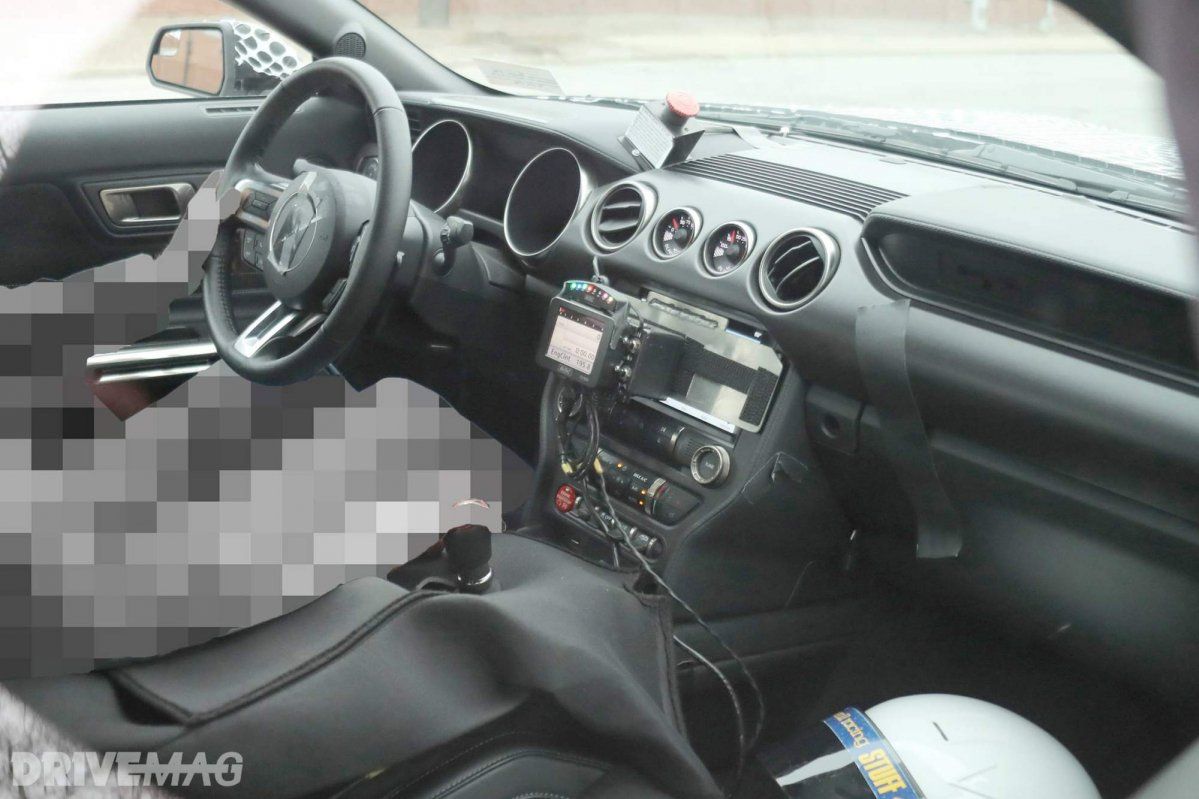 The engine will be an evolution of the GT350's 5.2-liter V8 that will receive assistance from a supercharger to exceed the 700-hp barrier — which it needs to do if it wants to compete with the 707-hp Dodge Challenger SRT Hellcat. However, while in the GT350 and GT350R the unit has a flat-plane crank, in the GT500 it will reportedly adopt a cross-plane crank — the noise it makes in the spy video below certainly seems to indicate that.
Rumor has it the GT500's supercharged V8 will churn out around 740 horsepower, allowing the muscle car to reach a top speed of 200 mph (322 km/h).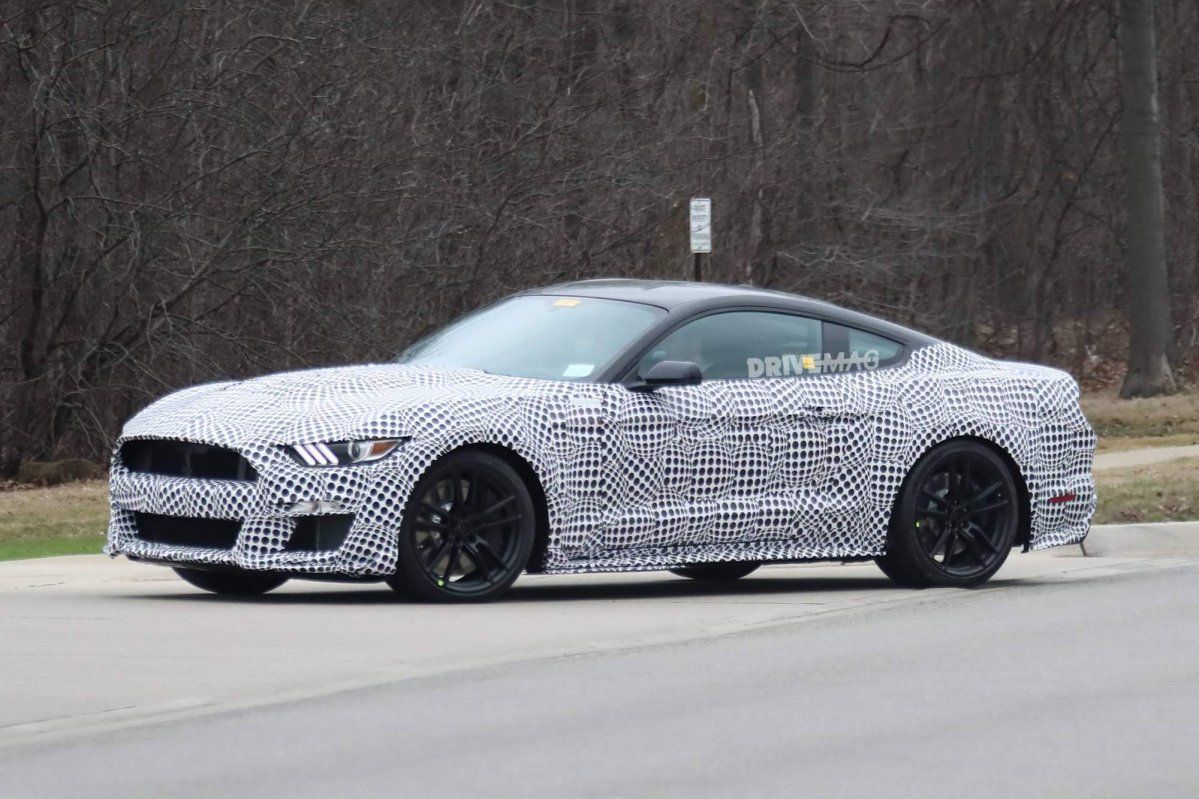 The 2019 Ford Mustang Shelby GT500 is expected to debut later this year.
WATCH MORE: What the 2019 Ford Mustang Shelby GT500 might look like