Plus, a whole lot of new mechanical and aero tweaks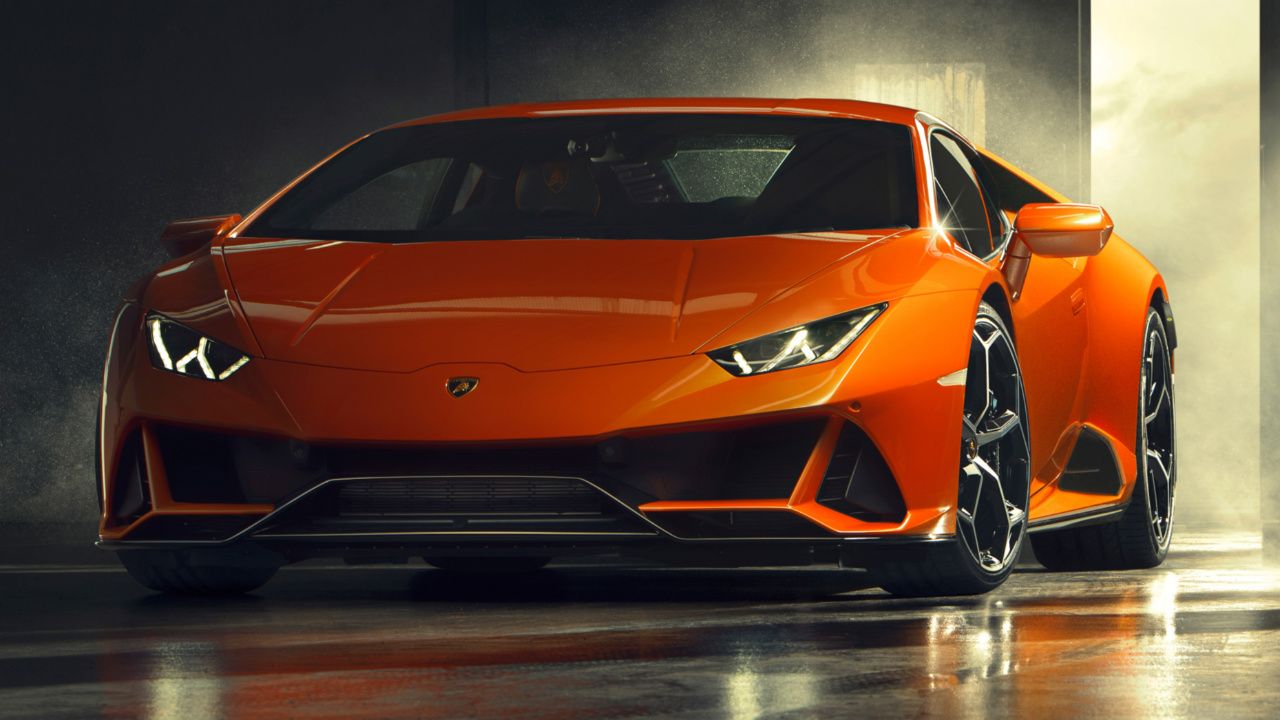 For 2019, Lamborghini Huracán adds the EVO badge together with a new facelift meant to keep the raging bull's charm a little longer before Sant'Agata Bolognese finds a replacement.
Engine and performance
Inside the 2019 Huracán EVO works the 5.2-liter naturally-aspirated V10 engine, but in an upgraded version with titanium intake valves. A "refined" lightweight exhaust system is also on the table.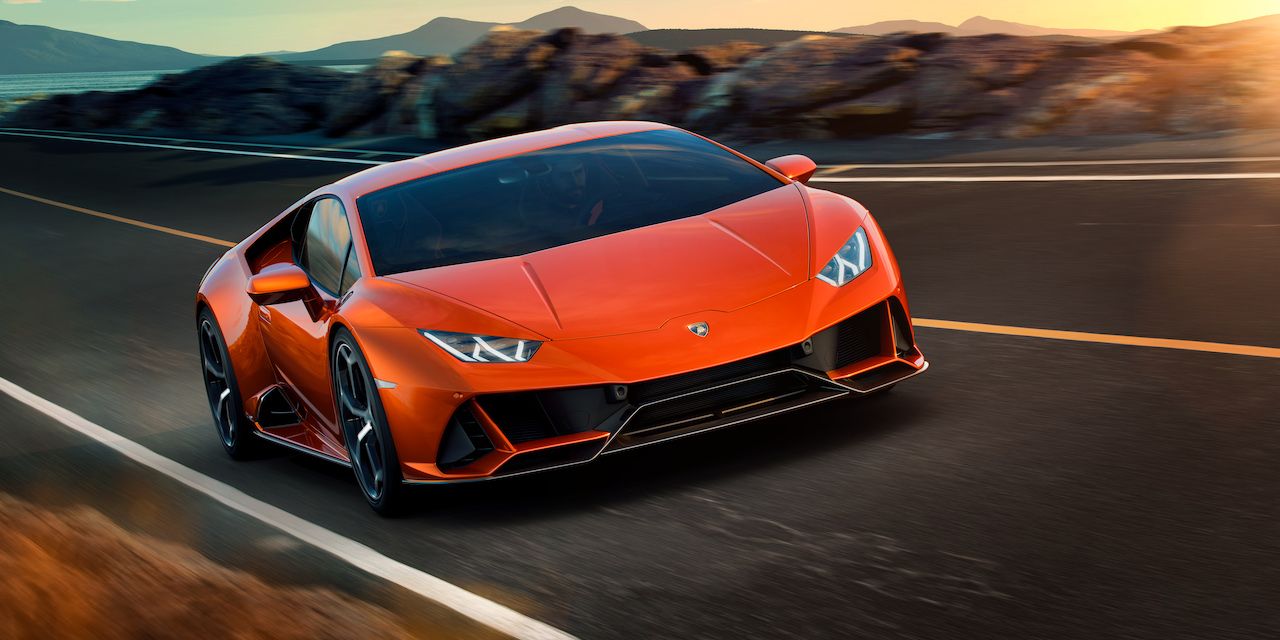 Lamborghini says the Huracán EVO outputs 630 hp (470 kW, 640 PS) @ 8,000 rpm and 600 Nm (443 lb-ft) of torque @ 6,500 rpm.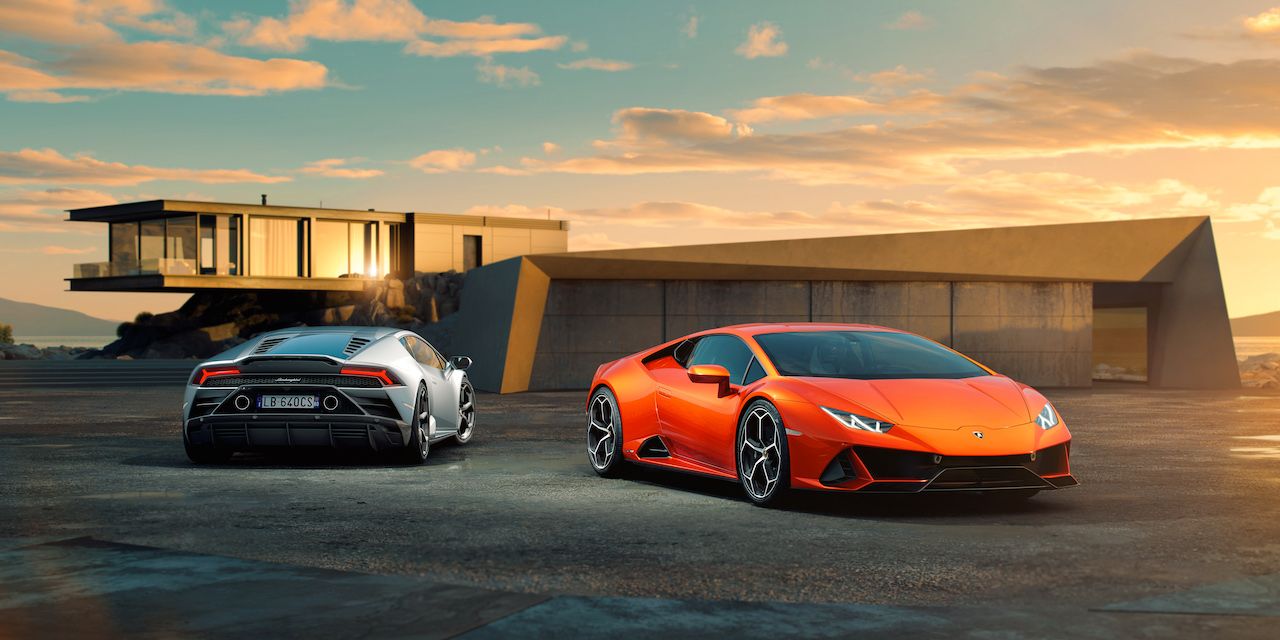 Vector in the overall weight of just 1,422 kg and you get a power-to-weight ratio of 2.22 kg per hp, which in turn lets the Huracán EVO sprint from 0 to 100 km/h (62 mph) in 2.9 seconds and from 0 to 200 km/h (124 mph) in 9 seconds flat.
SEE MORE: Lamborghini Huracán Performante Spyder is a symphony for the senses
Lamborghini also mentions that its Huracán EVO needs just 31.9 meters to brake from 100 km/h (62 mph) to a halt. Top speed is 325 km/h (202 mph).
The other gimmicks
New for the Huracán EVO is what Lamborghini calls Dinamica Veicolo Integrata (LDVI). Here's what it is:
"The Huracán EVO features new Lamborghini rear-wheel steering and a torque vectoring system working on the four wheels, while at the heart of the car is the new feature of LDVI: a central processing unit that controls every aspect of the car's dynamic behavior, fully integrating all of the car's dynamic systems and set-up to anticipate the next move and needs of the driver."
Basically, LDVI governs two systems: LPI (Lamborghini Piattaforma Inerziale) and LDS (Lamborghini Dynamic Steering). The former adapts the damping accordingly but can also allow traction on just one wheel when required.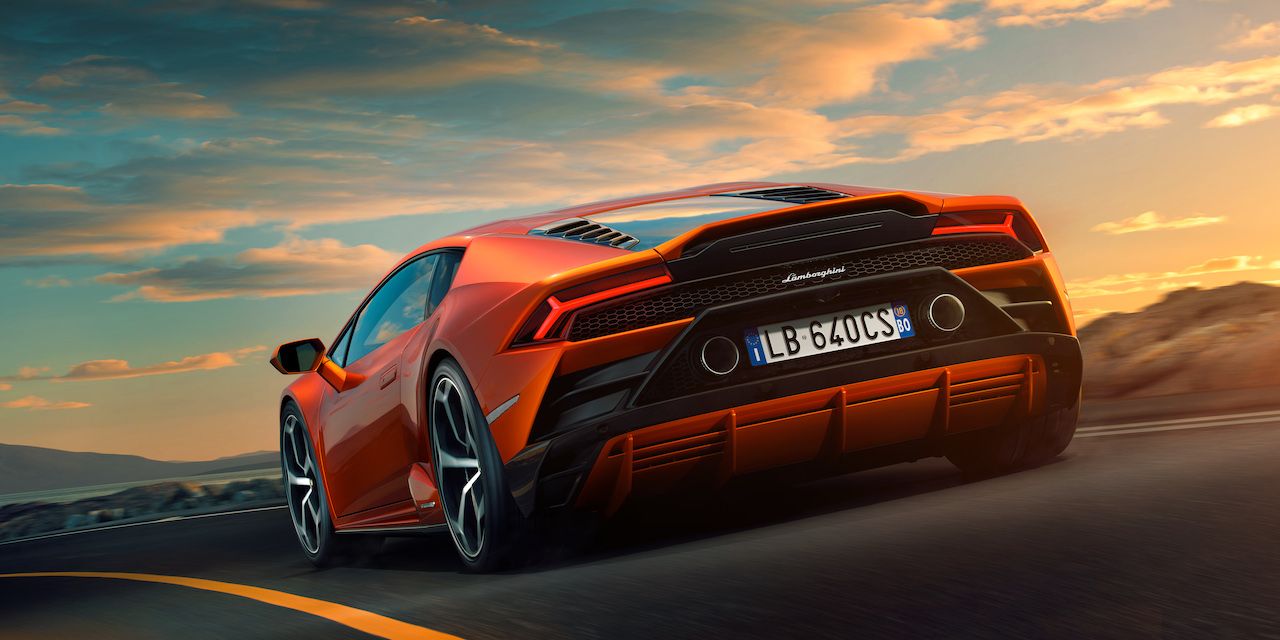 On the visual and aero front, the Huracán EVO gets a new front bumper, front splitter and integrated wing. Lambo says the Huracán EVO is five times more aerodynamically competent than the first-generation Huracán. Oh boy.
READ MORE: This Ford Lamborghini Tractorri is going for auction