2019 Porsche 718 Boxster Spyder spied packing flat-six engine, new fabric roof
Not to mention the Carrera GT-like roof cover
Porsche's 718 family of mid-engined sports cars is fantastic, but some people still can't get over the fact that the engine lineup consists exclusively of four-cylinder engines. Whether we're talking about the standard, the S, or the GTS versions, the 718 Boxster and 718 Cayman feature only force-fed flat-four powertrains.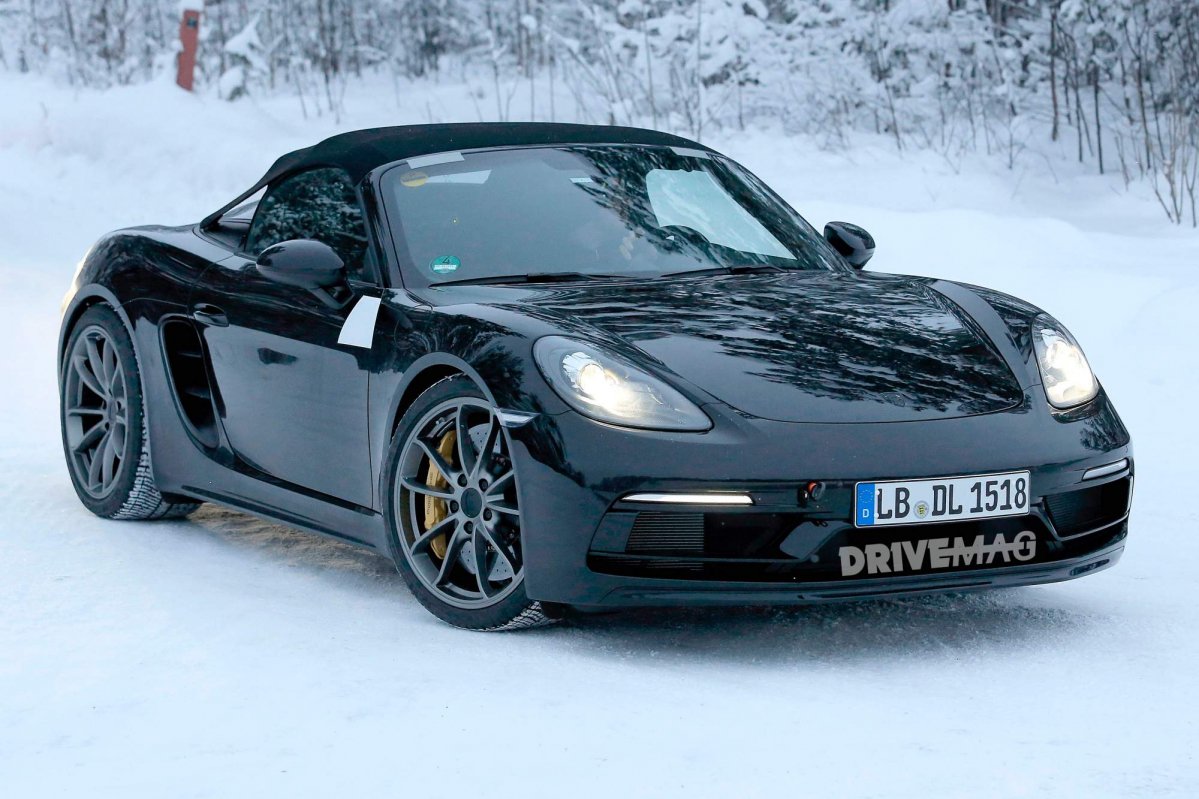 That's certainly a problem for customers who are nostalgic for the era of naturally aspirated flat-six engines — which hasn't ended that long ago for Porsche. Well, purists can rejoice because Porsche will once again offer a naturally aspirated six-cylinder boxer engine on the Cayman and Boxster. There's a catch, though: the unit will only be offered in the range-topping 718 Cayman GT4 and 718 Boxster Spyder.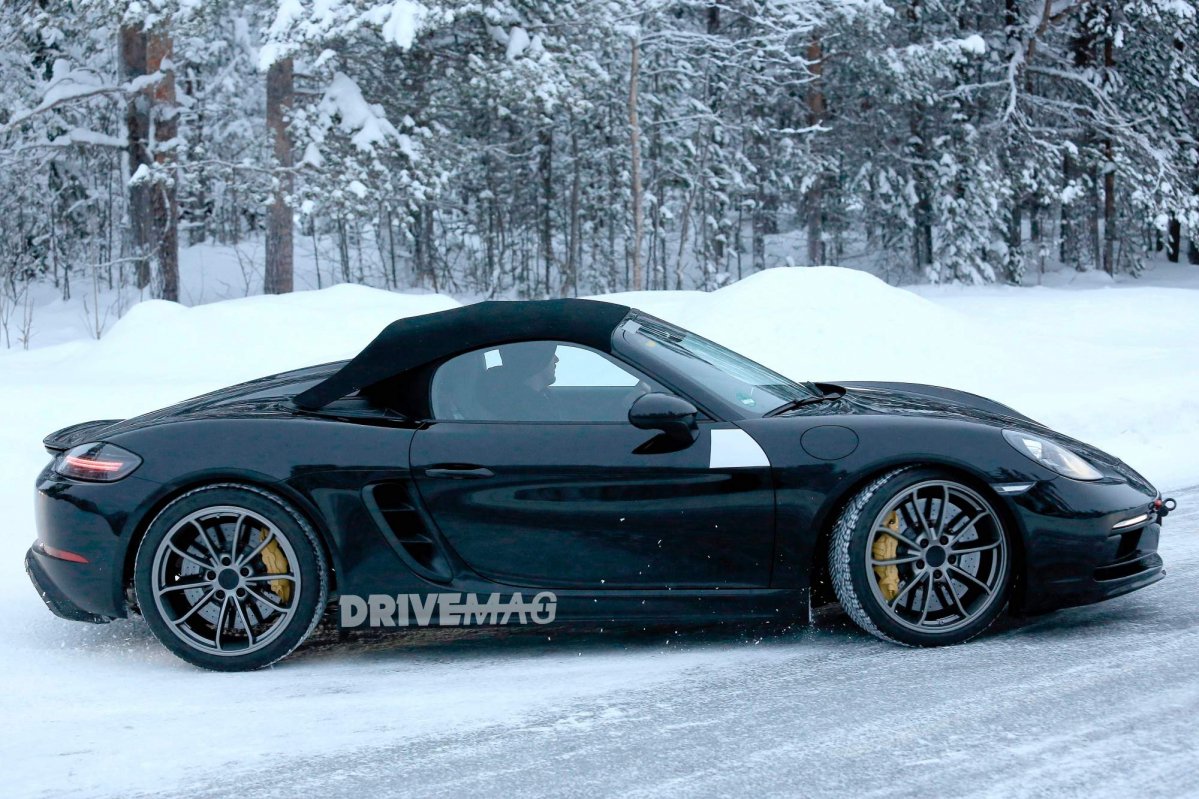 You can see the convertible version in these photos taken by our spy photographers near the Arctic Circle, where the Spyder is undergoing development testing.
The prototype featured no camouflage whatsoever, allowing us to admire the beautiful design of the fabric top as well as the muscular lid that covers it when the roof is down. Oh, and there's also a new rear bumper with a more prominent diffuser, and round exhausts tips moved further away from each other compared to the GTS.
Those of you with a keen eye for detail have already noticed that the Spyder prototype features a GTS front bumper with the Sport Design package front apron. Rest assured, however: the production version will get a unique front bumper as well.
Regarding the powertrain, Porsche is not very generous with the details, but we do know the flat-six engine is naturally aspirated and works with a six-speed manual transmission as standard. Nevertheless, a PDK dual-clutch automatic may be offered as an option too. Maximum output is expected to hover around the 400 horsepower mark.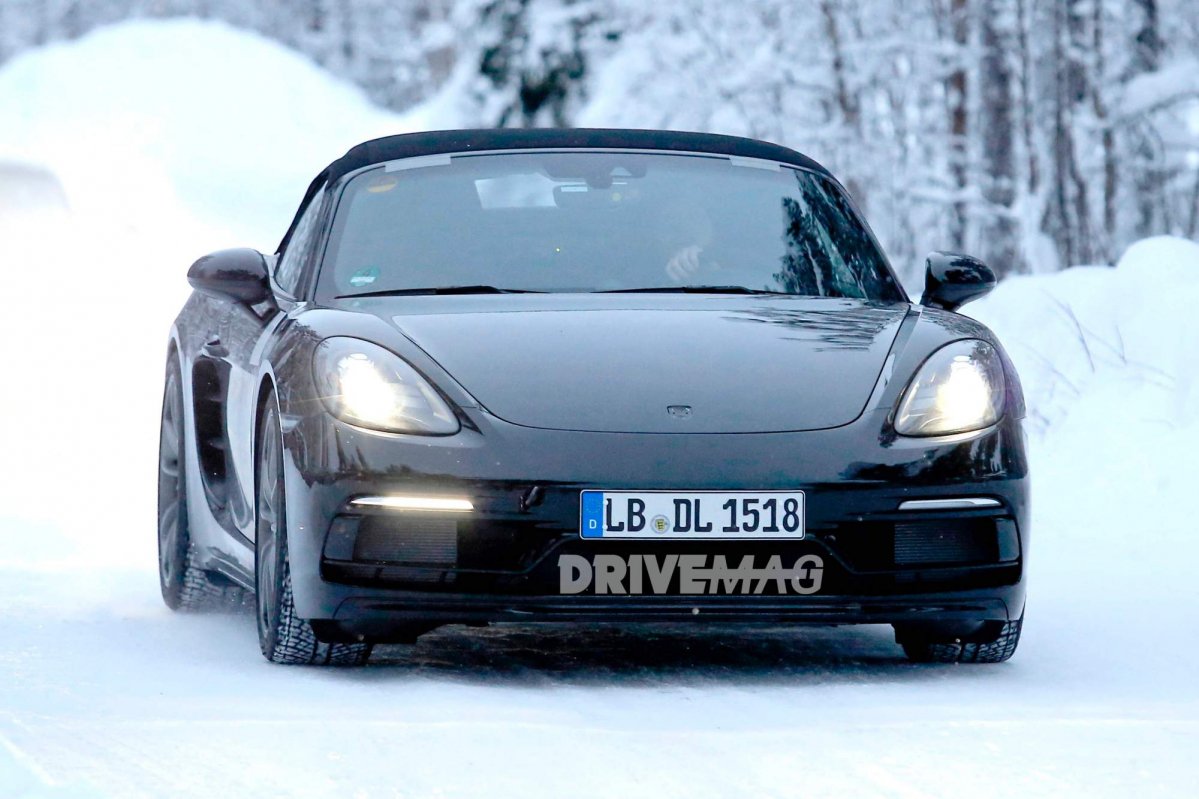 Now check out our in-depth review of the 2017 Porsche 718 Cayman S.