2019 Porsche 911 GT3 R breaks cover with 550 hp, €459,000 price tag
It's (loosely) based on the 2018 911 GT3 RS road car
Following the significant updates recently applied to the 911 GT3 RS, Porsche has now upgraded the racing version as well. Yes, we're talking about the 911 GT3 R customer racer that comes with more power, more efficient aerodynamics, better safety, and lower costs for 2019.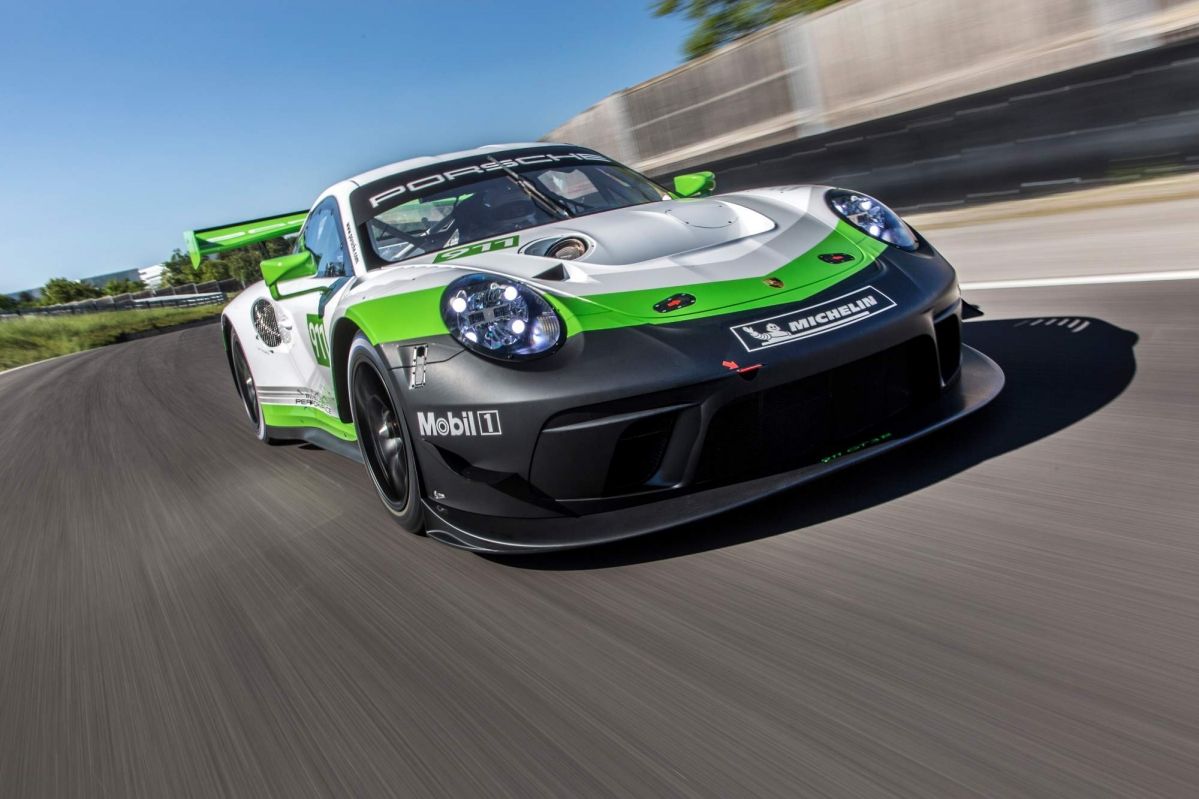 A race car has to be as light as possible, which is why the 911 GT3 R adopts several body parts made of carbon fiber composite material (CFRP). Those including the roof, front hood and fairing, wheel arches, doors, side and tail sections, rear lid, and interior trim. Furthermore, all windows are made of polycarbonate.
As before, power comes from a naturally aspirated 4.0-liter flat six-cylinder engine, largely identical to the one used in the road-legal 911 GT3 RS. Compared to the version used in the previous 911 GT3 R, the engine delivers 50 additional horses for a total of 550 metric horsepower without restrictors.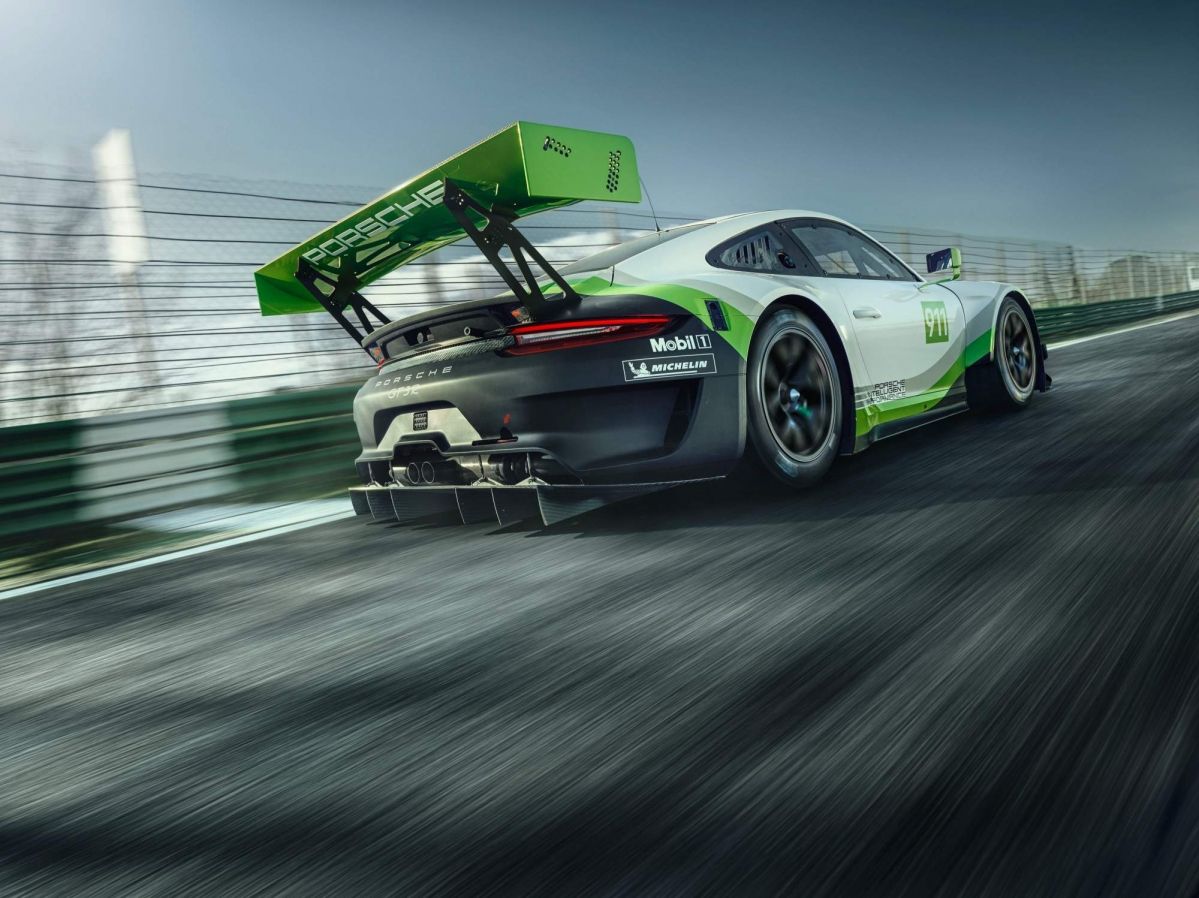 Besides more power, the new power plant is said to offer "significantly better drivability and a broader usable rev range," and Porsche also claims the engine response is more precise thanks to six throttle butterflies.
The engine is linked to a sequential six-speed constant-mesh gearbox with an electronic shift actuator, which promises "particularly fast and precise gear changes" via steering wheel-mounted shift paddles. There's no clutch pedal, as the clutch is electro-hydraulically controlled to assist quick race starts.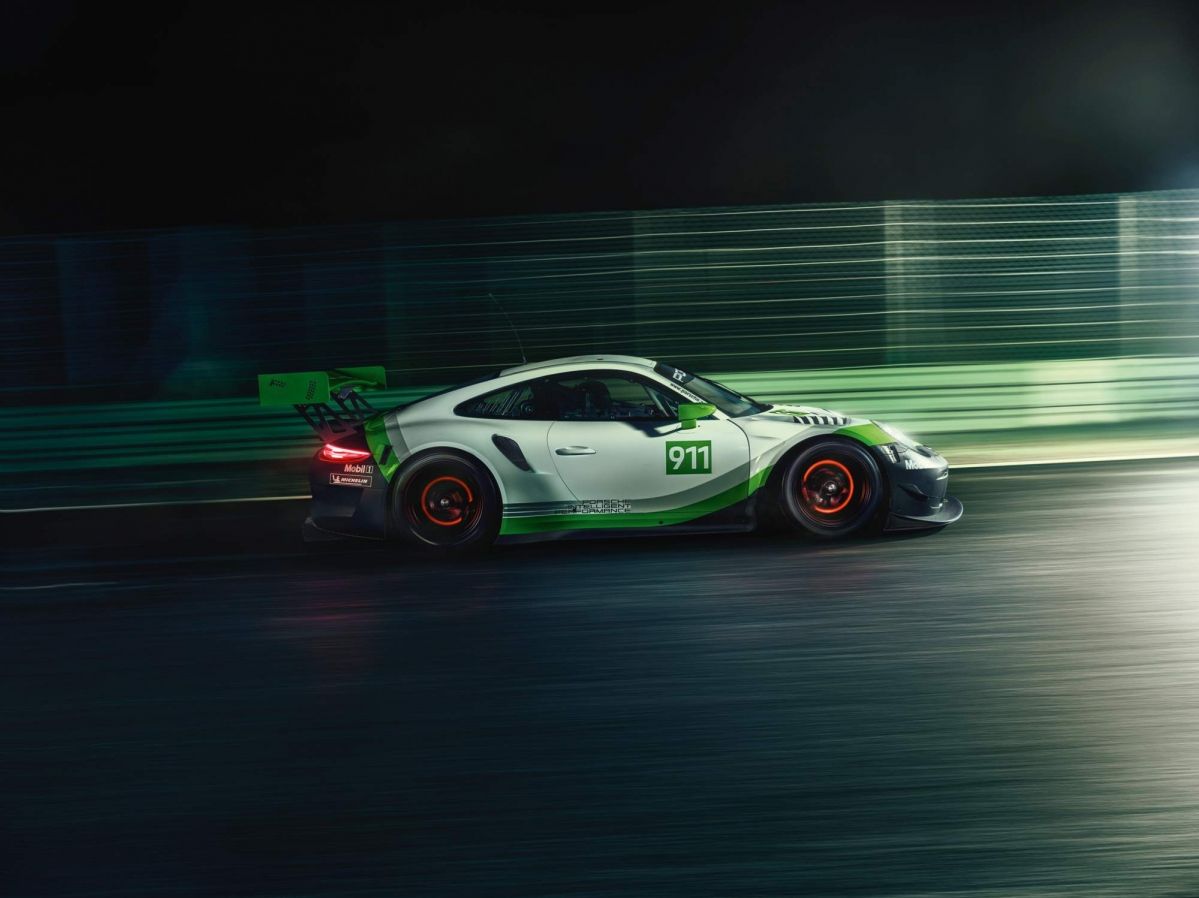 In addition to the mechanical upgrades, the 911 GT3 R's aerodynamic package gains wheel arch air vents on the front fairings, a massive rear wing (1,900 mm x 400 mm), and front tires with a circumference raised from 650 to 680 mm for superior braking performance and consistency.
The brakes have been updated as well, with bigger ventilated and grooved steel discs — 390 mm at the front, 370 mm at the rear.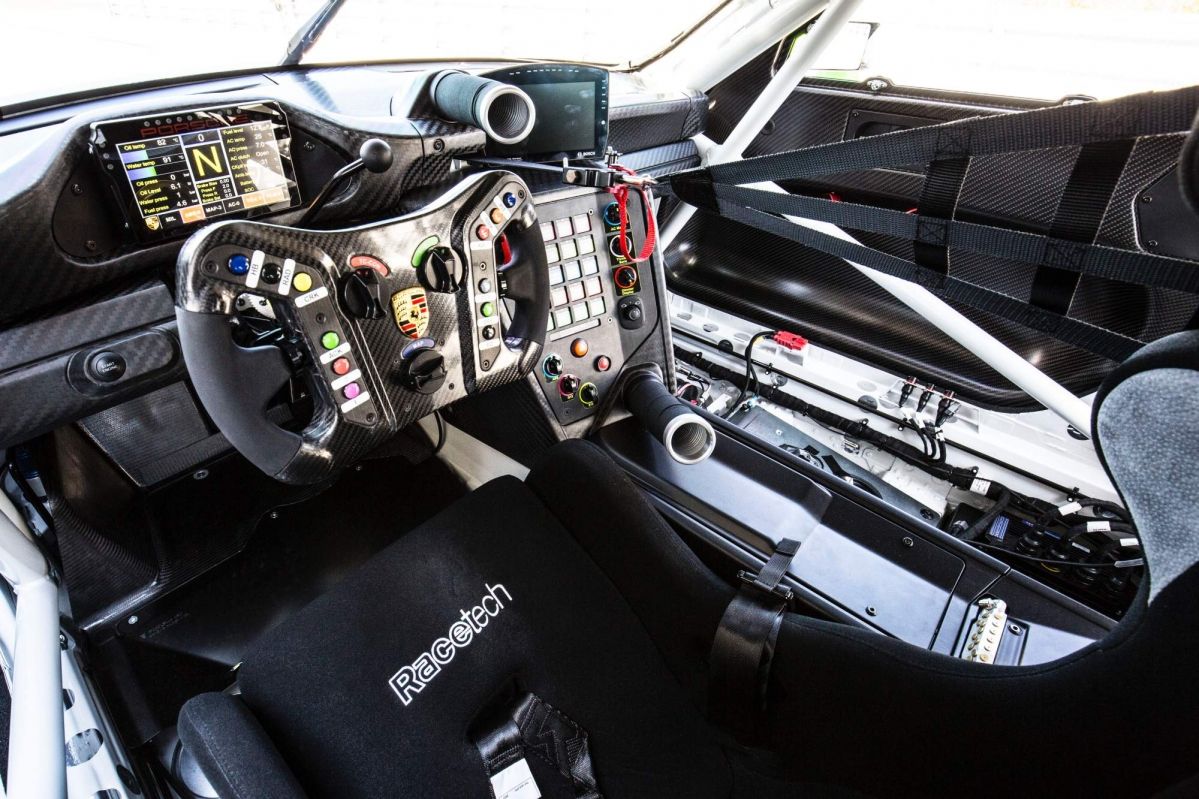 Safety is another area of the 911 GT3 R that has been improved, with Porsche adding new racing bucket seats bolted at six points for better protection in case of an impact, as well as a new side impact element positioned in the driver's door. The driver's peace of mind is also increased by the fact that the 911 GT3 R's redesigned cockpit features air-conditioning for the first time.
You can already place an order for the new Porsche 911 GT3 R provided that you have €459,000 (before taxes) laying around somewhere. Deliveries begin in December 2018.
READ MORE: Don't mistake the 911 GT3 R customer race car for the mid-engined 911 RSR endurance racer