2019 Renault Megane RS Trophy unleashes its 300 horses on the Nürburgring
Purists, rejoice: a more hardcore Megane RS is on its way
By the end of this year, Renault will launch the most track-focused version of the all-new Megane RS, and as it is customary for Renault Sport, this range-topping model will receive the Trophy moniker.
Compared to the standard Megane RS, which runs a 1.8-liter turbocharged gasoline engine that produces 280 metric horsepower at 6,000 rpm and 390 Nm (288 lb-ft) of torque from 2,400 rpm to 5,000 rpm, the Megane RS Trophy will squeeze 300 hp and 400 Nm (295 lb-ft) from the same engine.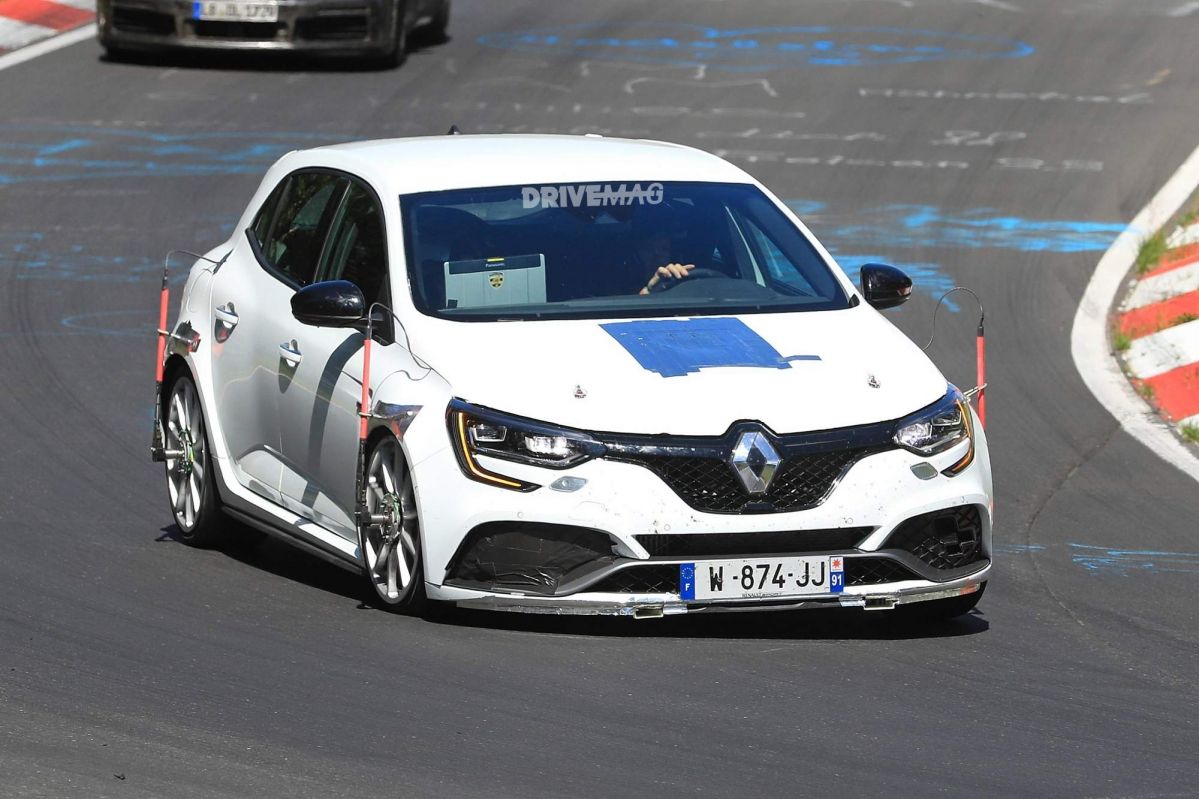 But the power and torque gains represent just the tip of the iceberg, as the Megane RS Trophy will feature a host of other modifications aimed at making it lighter and quicker on the track. As with previous Trophy-badged Renault Sport products, this one will feature a high-performance chassis.
We know that it will come as standard with a stiff Cup chassis combined with 19-inch alloys and bi-material brake discs. Notice how low the testing prototype's ride height is in these photos taken at the Nürburgring Nordschleife, where the 2019 Megane RS Trophy is being put through its paces.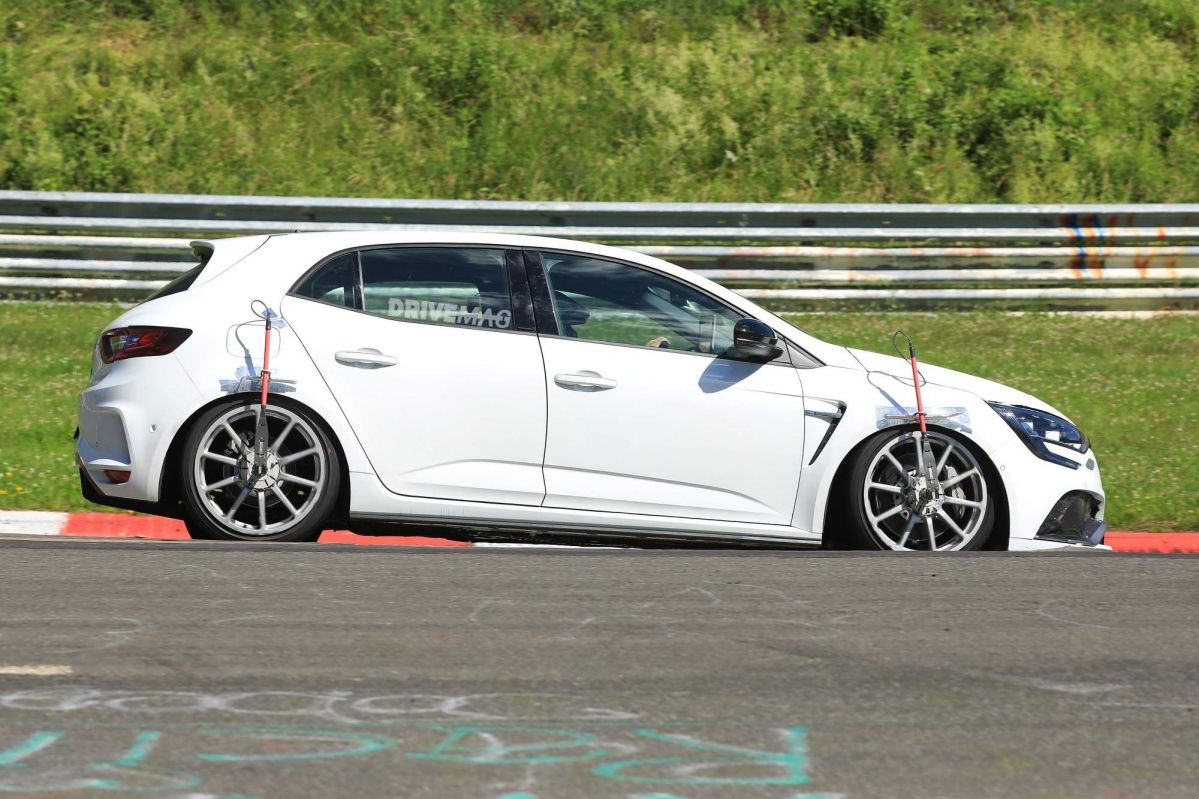 Little else is known, but we suspect the track-focused hot hatch will follow the same path as its predecessor and offer a range of performance parts (the previous model was fitted with adjustable Öhlins dampers and composite springs, among other things).
The 2019 Megane RS Trophy is also sure to shed some weight compared to the standard version, but it remains to be seen how many kilograms will disappear and what the diet will be. The main consequences of all these upgrades will be a quicker 0-100 km/h sprint (the standard model covers it in 5.8 seconds), a higher top speed, and (hopefully) a more exhilarating driving experience.
Styling-wise, the prototype doesn't seem any different than the regular Megane RS, except a covered hood scoop. However, we suspect there will be design changes aimed at differentiating the Trophy model from the base version.
Following the model's reveal late this year, Renault Sport is likely to release a stripped-out Trophy-R version in 2019 to reclaim the title of the fastest front-wheel-drive car on the Nürburgring Nordschleife.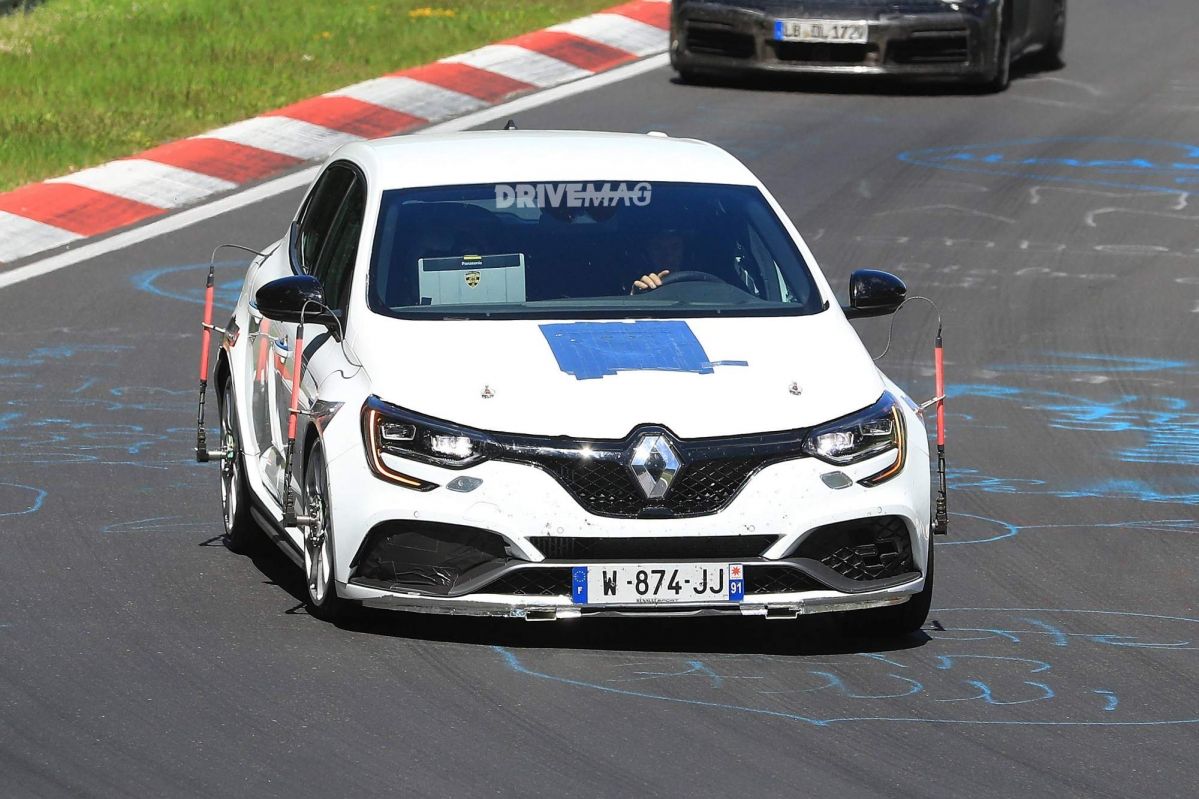 READ MORE: Our first drive review of the 2018 Renault Megane RS with the standard Sport chassis