2020 Audi RS Q3 rendering blurs the lines between imagination and reality
There's a good chance the real thing will look just like this
With the second-generation Audi Q3 out in the open, photo manipulation artists have started to use official images to sketch the upcoming high-performance RS Q3 version.
We know it's coming because we've already seen RS Q3 prototypes being pushed hard on the Nürburgring Nordschleife. From the looks of it, the RS Q3 will be a serious performance SUV that will exhibit minimal body roll and a big thirst for hard cornering.
But what will it look like, given that we've only seen it covered in camouflage foil so far? Well, it doesn't take too much imagination to get a clear picture of the second-generation Audi RS Q3. Just add a honeycomb grille, more aggressive bumpers, flared wheel arches needed to house the wider wheels, Audi Sport gloss black and brushed aluminum trim, RS badges, and there you have it.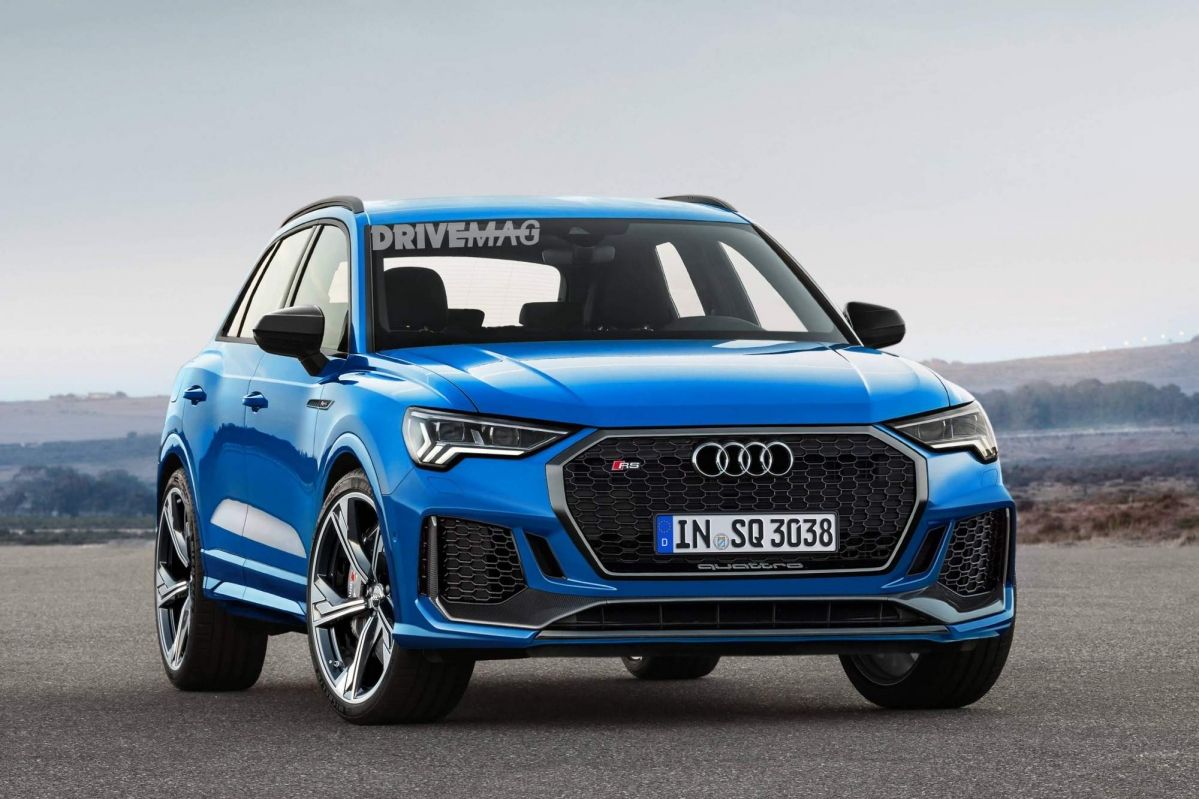 That's what the folks from Christian Schulte Design did, with the resulting rendering looking just like the real thing. As before, Audi will match the beefier body kit with a powerful engine, and all signs point to the same 2.5-liter five-cylinder turbocharged gasoline unit used by the current model.
It will get a power upgrade that will take to around 400 metric horsepower, just like the facelifted RS3 family. The engine will be linked to a seven-speed S tronic dual-clutch automatic transmission that will send power to all four wheels via the quattro all-wheel-drive system.
The model will also bring chassis upgrades including a stiffer suspension with sports-tuned dampers and an uprated braking system.
Expect the Audi RS Q3 to arrive about a year after the regular Q3's debut, which means we'll be seeing the performance SUV in mid-2019. A more "civilized" Audi SQ3 is expected to arrive before that using the 310-hp 2.0-liter turbocharged four-cylinder engine from the S3 Sportback.
READ MORE: An Audi SQ2 might also be coming our way judging from these spy shots