2020 Chevrolet Corvette mid-engine supercar spied, hear it rev its unknown V8 engine
Despite the heavy camouflage, it's our best look yet at the most extreme Corvette ever
Everyone who likes cars knows Chevrolet is working on a mid-engined Corvette, and it appears that the project is slowly but surely advancing. Judging from these latest spy shots and video, the mid-engined Vette has shed some camouflage, although not enough to reveal some essential design elements.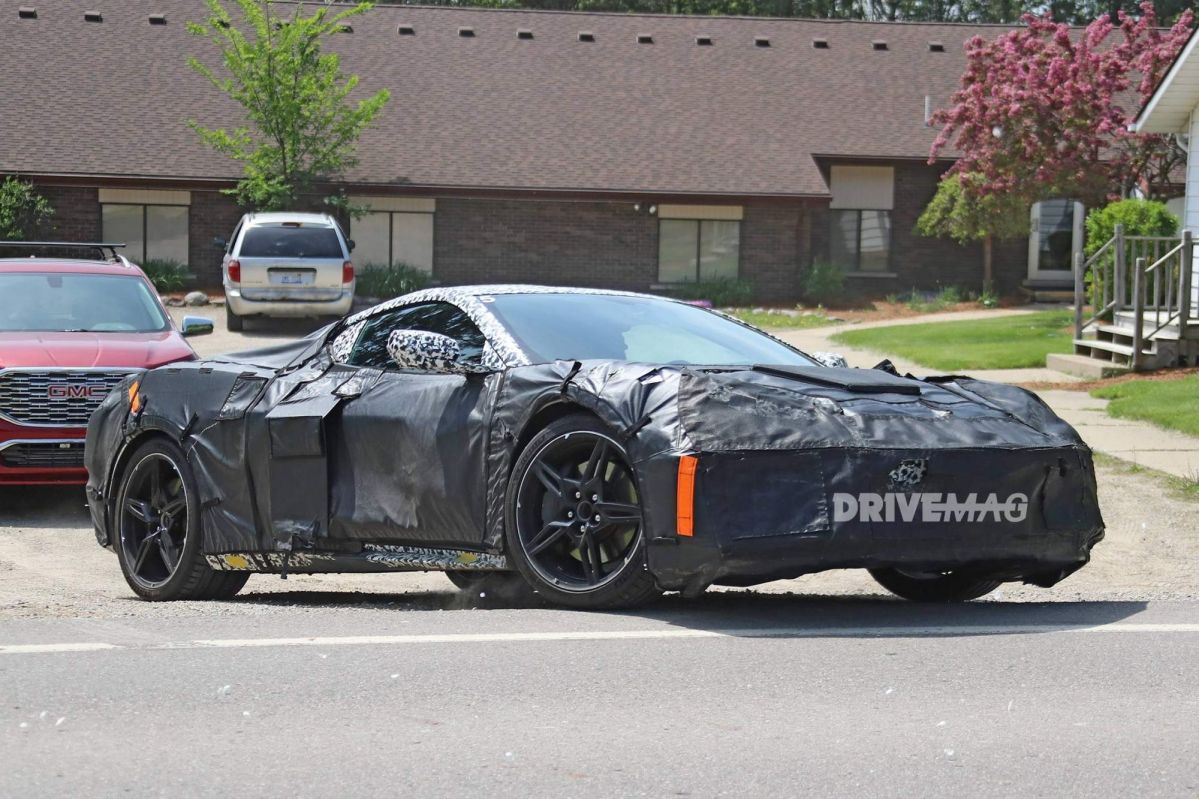 Still, these photos and the footage give us a pretty good idea about the mid-engined Vette's proportions — which are clearly those of a car with a mid-ship layout. We also get to see that the mid-engine Vette uses mixed tires: 245/35 ZR19 at the front, and 305/30 ZR20 at the rear.
This Corvette will mark the first time the iconic sports car adopts a mid-engine configuration, despite some unsuccessful attempts in the past — the most recent of which was in 2007, when GM approved a mid-engined Vette, but the project was shelved as the company went bust.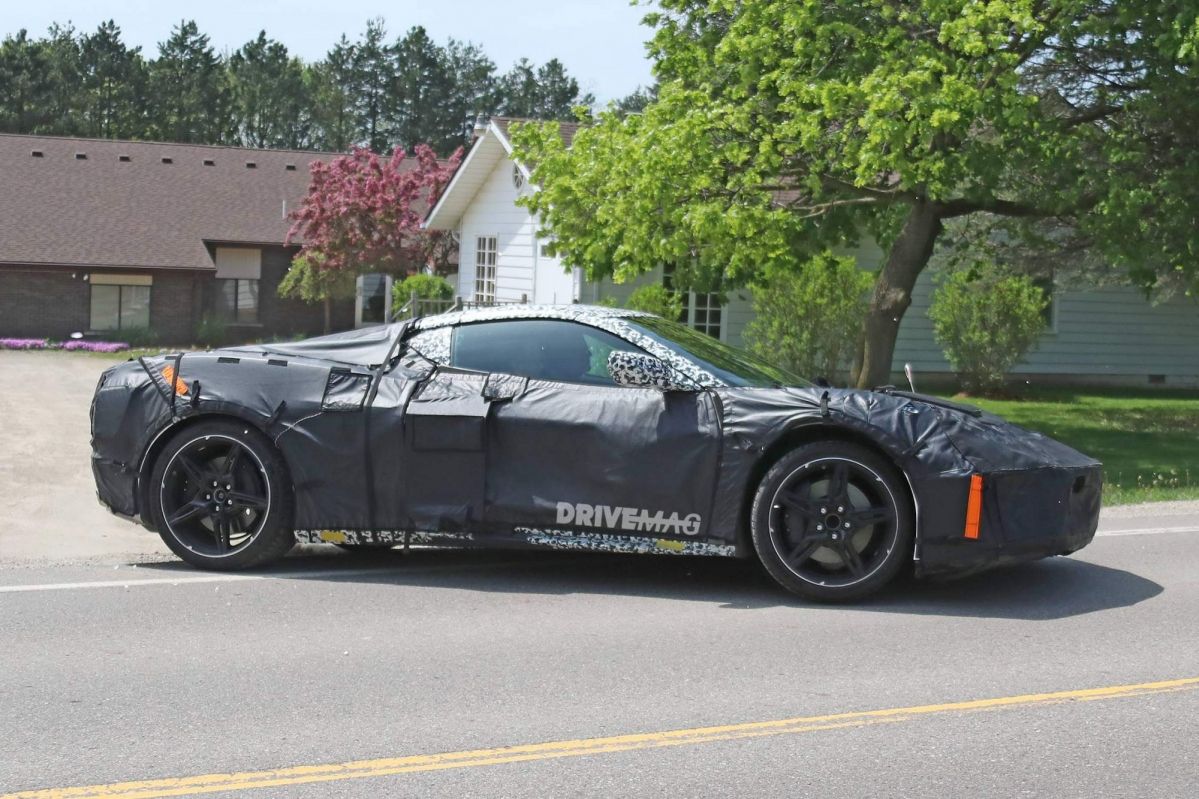 The mid-engine Vette is most likely to pack an uprated version of the 550-hp twin-turbocharged 4.2-liter V8 used in the Cadillac CT6 V-Sport, rumored to deliver around 650-hp. However, more recent rumors talk about the supercar getting the 6.2-liter LT1 eight-cylinder unit used by the current Camaro ZL1 and the Corvette Z06.
Mind you, this special Corvette model was also tipped to gain a twin-turbo 5.5-liter V8 with an impressive output of around 850 hp. We're still in the rumor phase as you can see, but you should check the video and tell us if you recognize the sound of the engine.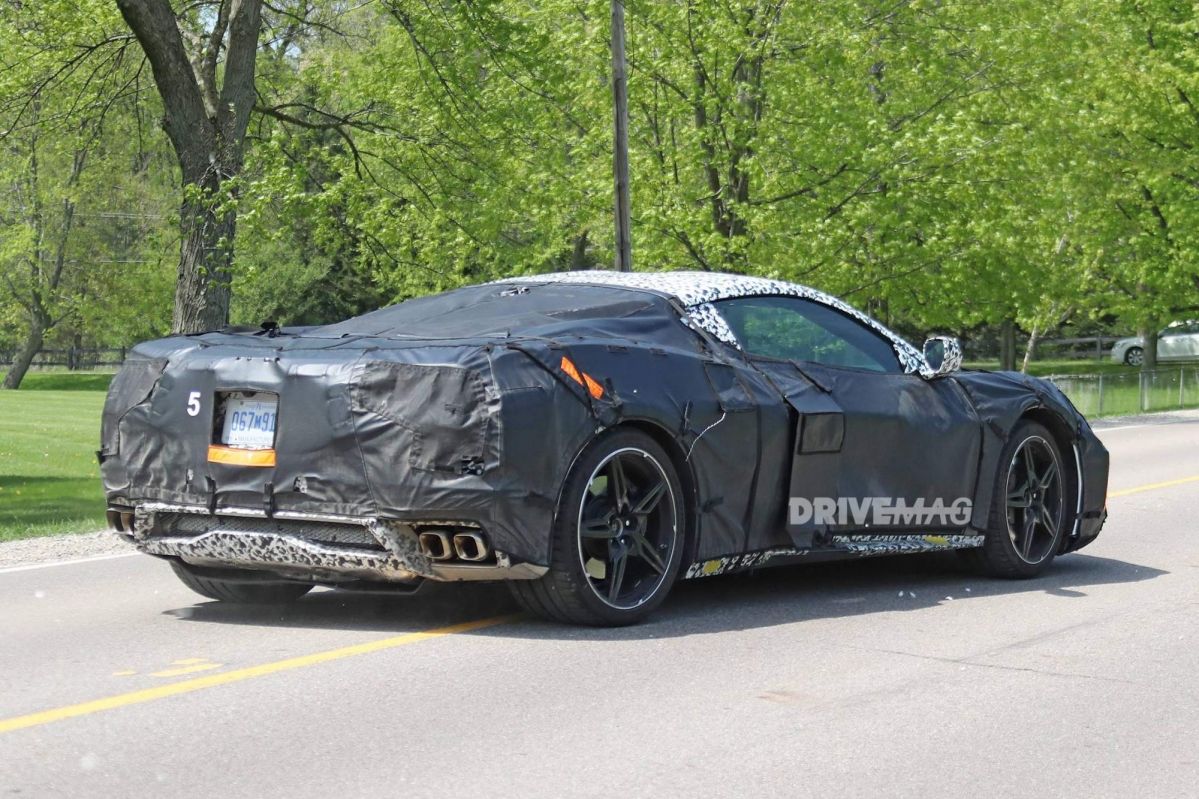 One thing is certain, however: the transmission will be a dual-clutch unit judging from its fast shifts. Tremec's TR-9007 seven-speed DCT will reportedly be the only gearbox available.
The Corvette supercar is expected to debut in 2019 as a 2020 model, but it won't replace the existing C7 generation, which is expected to soldier on until the 2022 model year. Instead, it should serve as a halo car for the Corvette lineup.
READ MORE: Until the mid-engined Vette arrives, the ZR1 will remain the most extreme Corvette you can buy