2020 Corvette C8 spy pictures show the mid-engined supercar on the track
It's testing, testing, testing for the C8 Corvette
The upcoming Chevrolet Corvette C8 is coming with a mid-mounted engine, there's no doubt about that. But Chevy's tight-lipped attitude towards it makes the newcomer even hotter.
Lucky for us and you, our spy photographers are always on the hunt. That's how we get to show you a new batch of Corvette C8 pictures taken, well, where else than on the famed Nürburgring.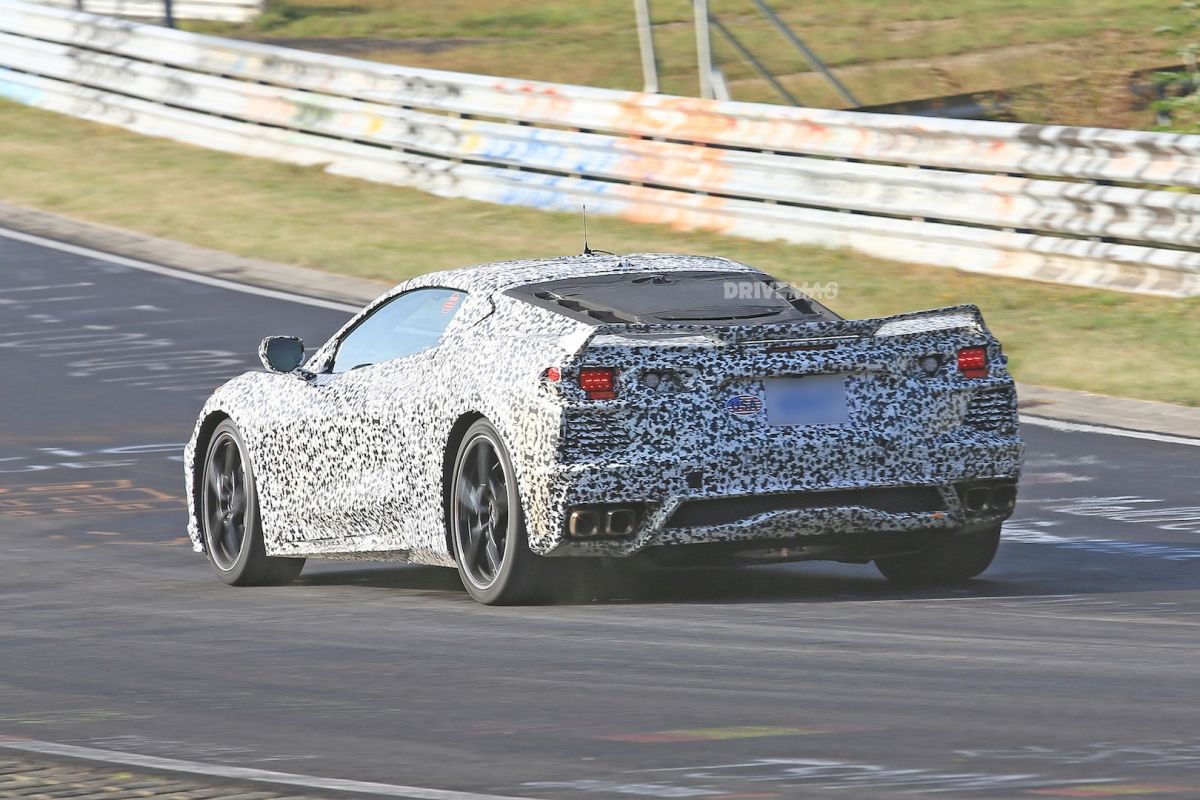 Despite the heavy camouflage, these photos throw a better light on what the C8 Corvette is going to look like, and in all honesty, some frames give it a Ferrari-esque profile, but perhaps that's the camo playing tricks on us.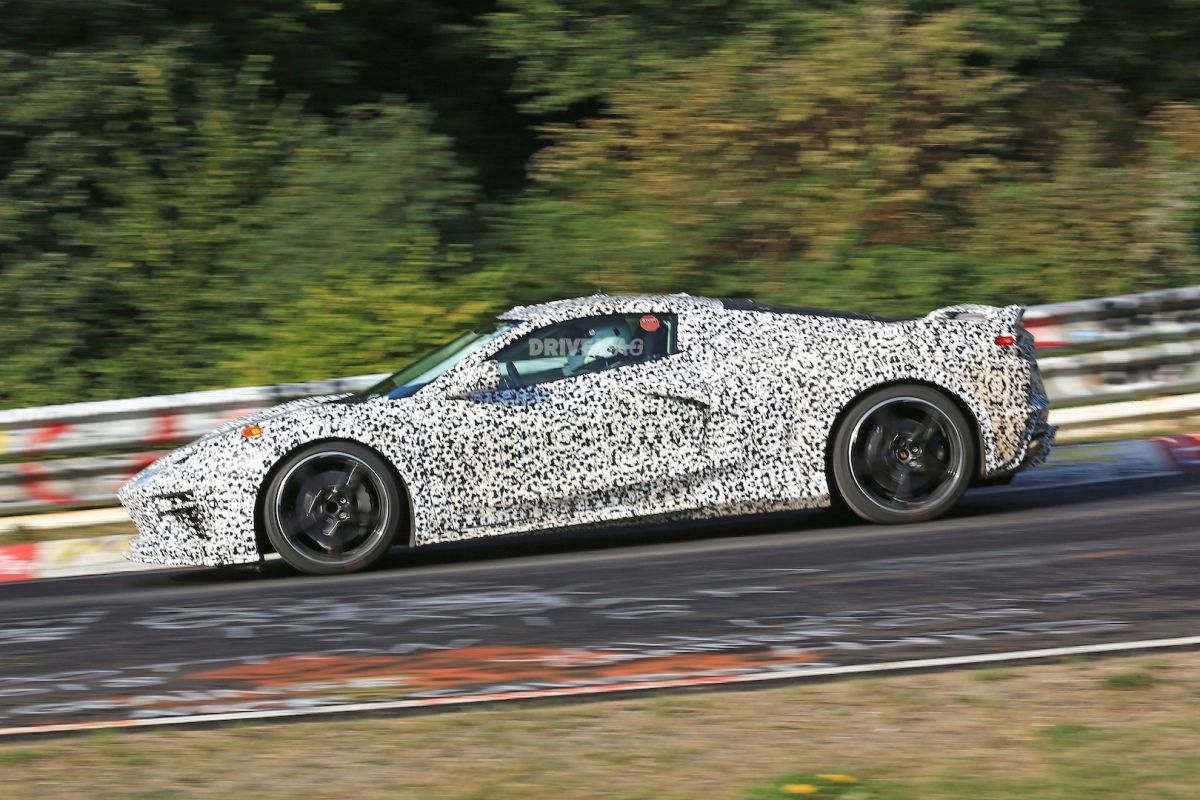 In any case, we've learned from previous reports on the 2020 C8 Corvette that it will rely on one of three available powerplants, all of them being mighty V8s: two new DOHC units displacing 4.2 liters and 5.5 liters, respectively, joined by the current 6.2-liter LT1 powerplant found inside the 2019 Corvette ZR1. A Tremec seven-speed dual-clutch transmission is said to be twinned to these engines.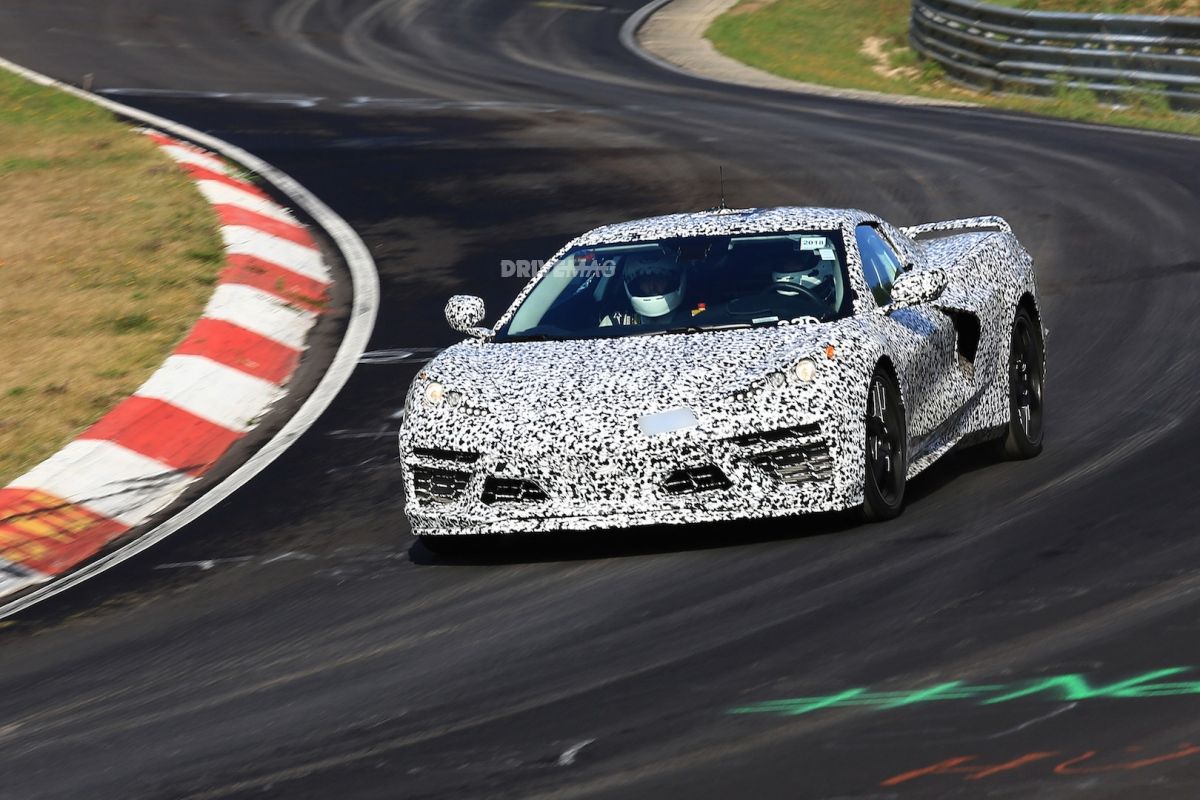 Test mules were previously spotted wearing mixed tires (245/35 ZR19 up front and 305/30 ZR20 at the rear), but other palpable info on the upcoming C8 Corvette is scarce.
SEE MORE:
This is what the 2019 Chevrolet Corvette ZR1 sounds like
Chevrolet Corvette ZR1 meets Ford GT in rolling quarter mile race
Spied: Mid-engined Chevrolet Corvette C8.R comes out to play