2020 Mercedes S-Class mule first spy shots
Mercedes is already preparing the future generation of the S-Class
As visible by the addition of wider wheel houses to this otherwise standard Mercedes S-class, the Stuttgart company is yet working on the successor to their range-topper, scheduled for 2020.
Mercedes' Herman-Joseph Storp, who is responsible for the S-Class line, reports that Benz is intent on making the S-Class "even greener." Storp also mentioned that one way to do this would be to use more aluminum and carbon-fiber reinforced plastics (CFRP). With ever-tightening regulations and efficiency requirements, the entire industry has realized the importance of lightweight construction, and most companies – including Mercedes-Benz – will achieve that goal through a clever mix of materials.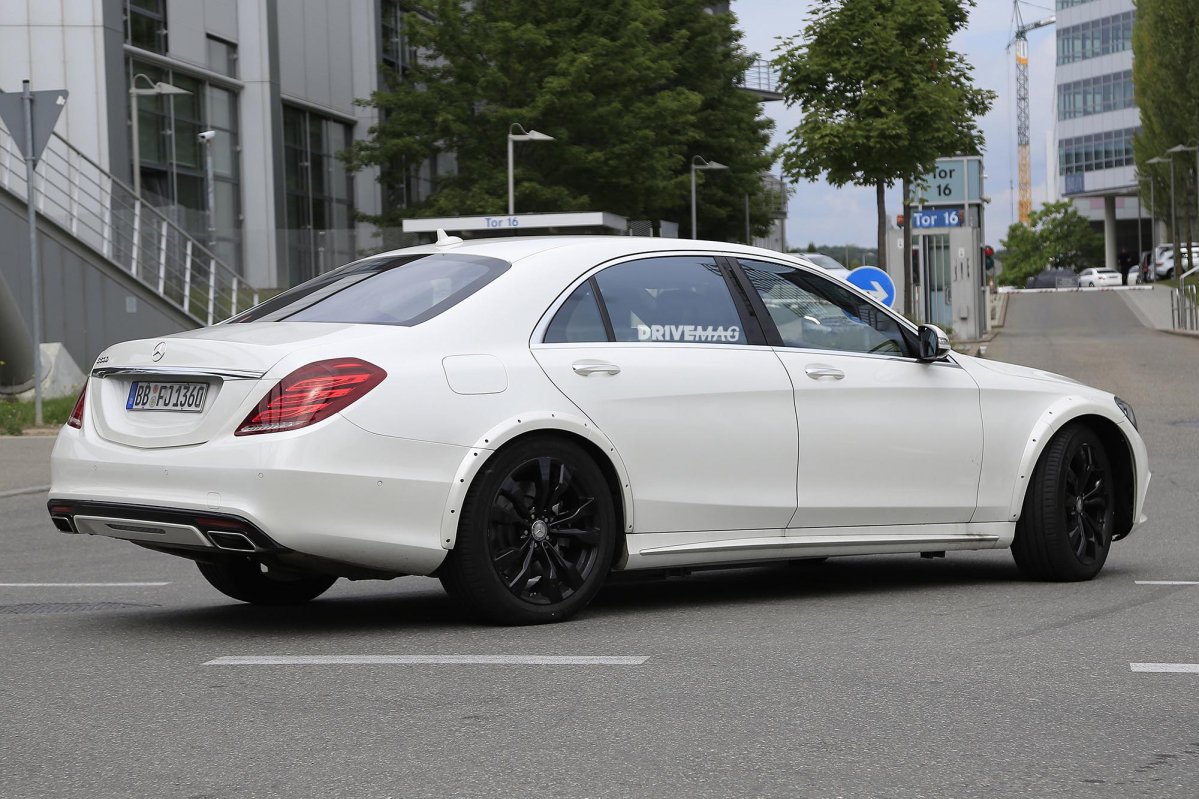 The company has been steadily growing its S-Class family over the last few months with the market launches of the S-Class coupe, S-Class convertible, and S-Class Maybach, all of which will get successors based on the new generation S-class. Mercedes has even introduced a stretched S-Class Pullman limousine. Although Stuttgart was content to cap the S-Class lineup to those models, strong sales of the flagship have prompted the automaker's executives to greenlight yet another variant – a four-door coupe – likely to be called the SEC and ready for launch in 2021.