400-hp Audi RS3 Sedan challenges 450-hp RS4 Avant on the drag strip
How big of a difference does one digit make?
The RS4 Avant is Audi Sport's hottest model right now, and that's because it's so damn good, gaining universal praise from reviewers.
But is it worth spending just under €80,000 on an RS4 Avant when Audi Sport's stable also includes the mighty capable RS3 that costs about 22 grand less in Sedan guise? Not to mention that it's about 200 kg (441-lb) lighter.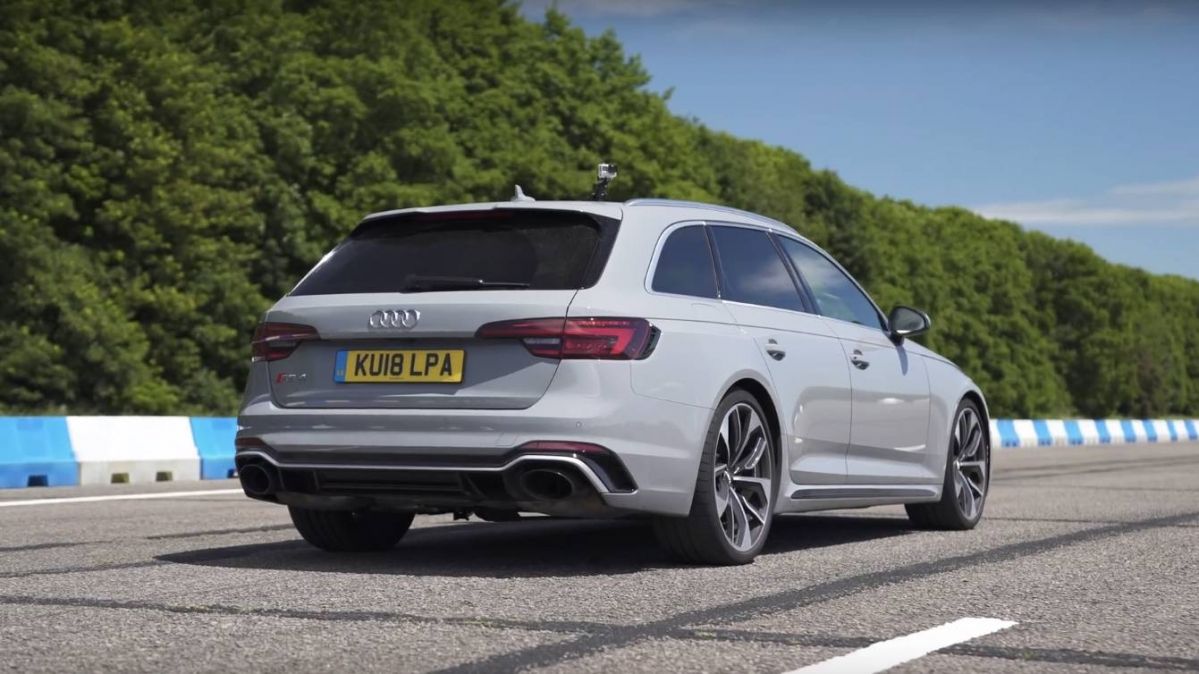 The following video from Carwow tries to answer that question by focusing exclusively on the performance part — more specifically, on drag racing.
On paper, the two cars are surprisingly evenly matched. Both the performance wagon and the performance sedan go from 0 to 100 km/h (0-62 mph) in 4.1 seconds and reach an electronically limited top speed of 250 km/h (155 mph) — 280 km/h (174 mph) with the optional RS dynamic package.
The way they reach those numbers are quite different, though. The RS3 Sedan features a 2.5-liter turbocharged five-cylinder gasoline unit mated to a seven-speed dual clutch S tronic transmission and quattro all-wheel drive, while the RS4 is fitted with a 2.9-liter twin-turbo V6 engine that works with an eight-speed tiptronic gearbox and quattro.
So, are you ready to see if Audi Sport's claimed performance figures for the two models can be reached in real life conditions? Watch the video to find out.
WATCH MORE: Audi RS3 Sportback gets compared to the outgoing Mercedes-AMG A45