And by everywhere we mean everywhere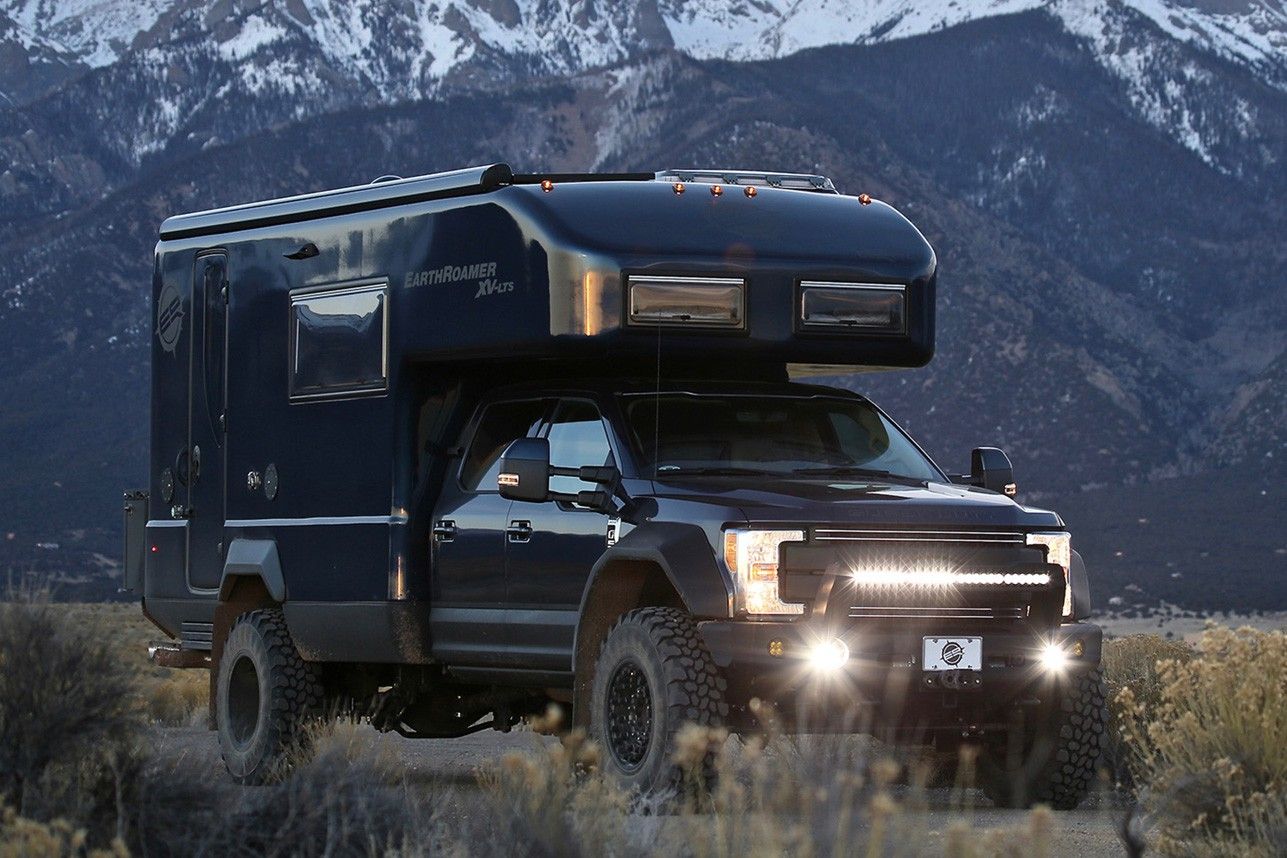 Underpinned by a Ford F-550 four-wheel drive frame, the EarthRoamer XV-LTS Adventure Camper hides a 6.7-liter, 330-horsepower turbodiesel V8 and is available in two forms: Crew Cab or Super Cab.
Either way, you get 10,000 lb towing capacity and a 900-mile trip range, according to the Colorado-based company EarthRoamer.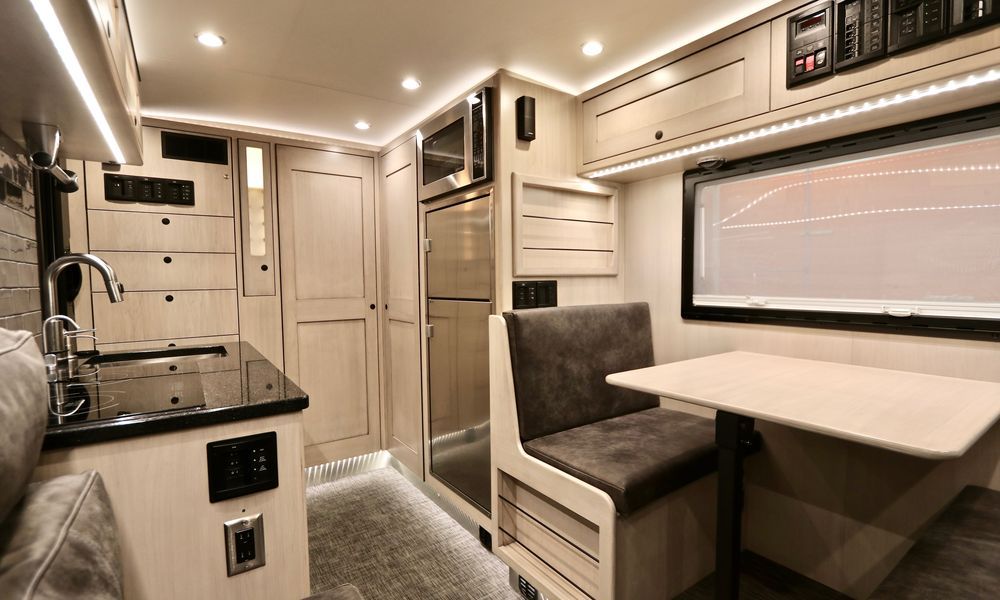 Even more enticing, the XV-LTS relies on up to 1,200 watts of solar power stored in a 12 kWh battery pack that can keep the inside amenities up and running – including a refrigerator, lights, and various fans.
The main cabin space can hold between two and six passengers. EarthRoamer guarantees they won't feel any shortages while traveling off the beaten path.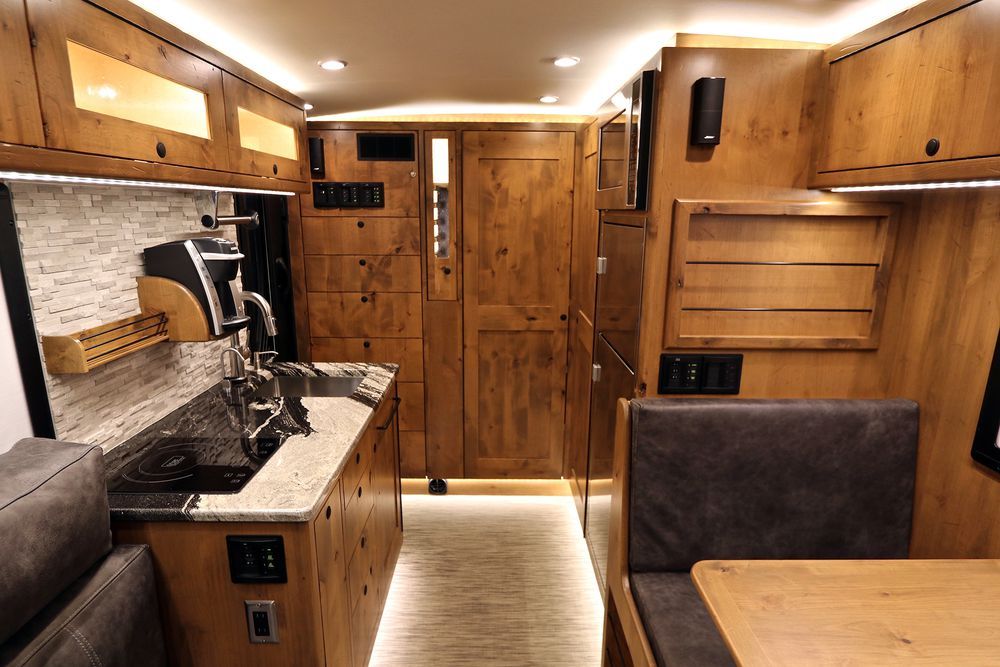 That's because the mobile villa comes with an enclosed bathroom, medicine cabinet, shampoo, conditioner and soap dispenser plus the capacity to store food and cook.
You don't just survive inside the EarthRoamer XV-LTS. You're also in line for some boredom-chasing activities. The optional entertainment package includes an HD satellite TV, a 5.1 Bose sound system, magazine rack, iPod/iPhone charging stations all spread around the lounge area.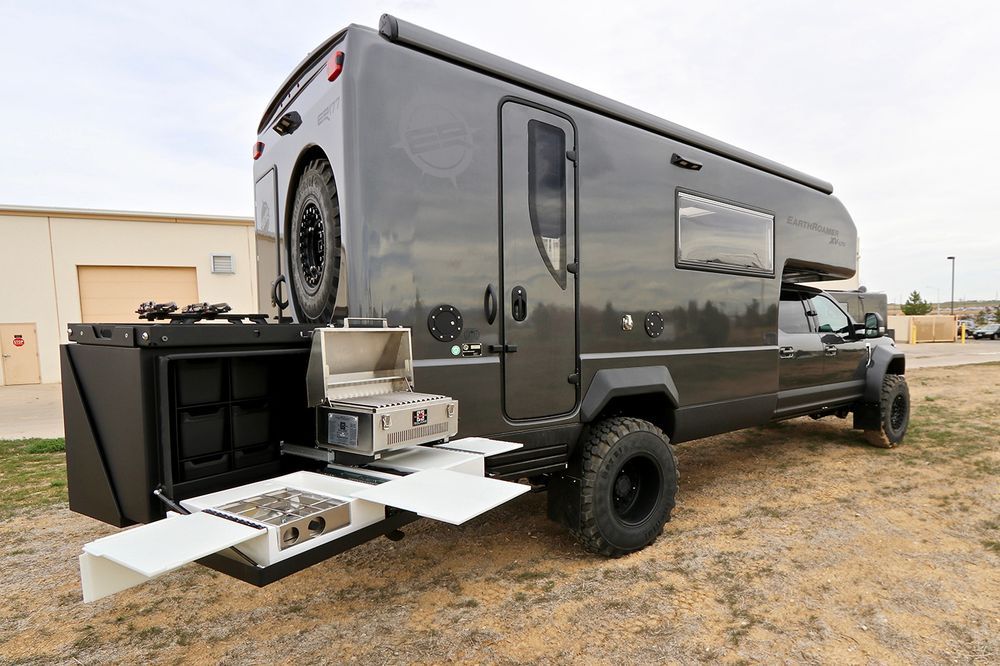 One small drawback, though. Of course, if you're a millionaire simply ignore the next sentence. EarthRoamer will charge you $438,000 for this luxurious traveling experience. So yeah, that's probably more than the house you live in.