600-hp Jaguar XE SV Project 8 is brand's meanest, quickest four-door model ever
With the looks and soundtrack to prove it
A month after Jaguar first introduced us to the wildest iteration of its smallest sedan, the XE SV Project 8 is here in all its glory.
Set to be built by Jaguar Land Rover's Special Vehicle Operations (SVO) in a strictly limited run of 300 units, the new model is the second Collector's Edition by SVO, following the F-Type Project 7 from 2014. Jaguar's press release is certainly not short of superlatives, and for good reason: the XE SV Project 8 is the most powerful, agile, and extreme performance Jaguar road car ever made.
Hand-built at SVO's Technical Center in Coventry, Project 8 is essentially an XE four-door sedan packing the drivetrain of a supercar. It's powered by the most highly tuned version of JLR's 5.0-liter supercharged V8 gasoline engine that makes 600 metric horsepower (592 bhp). That explains the top speed of 200 mph (322 km/h) and the blistering 0-60 mph (0-96 km/h) sprint of 3.3 seconds — it's the fastest accelerating Jaguar yet.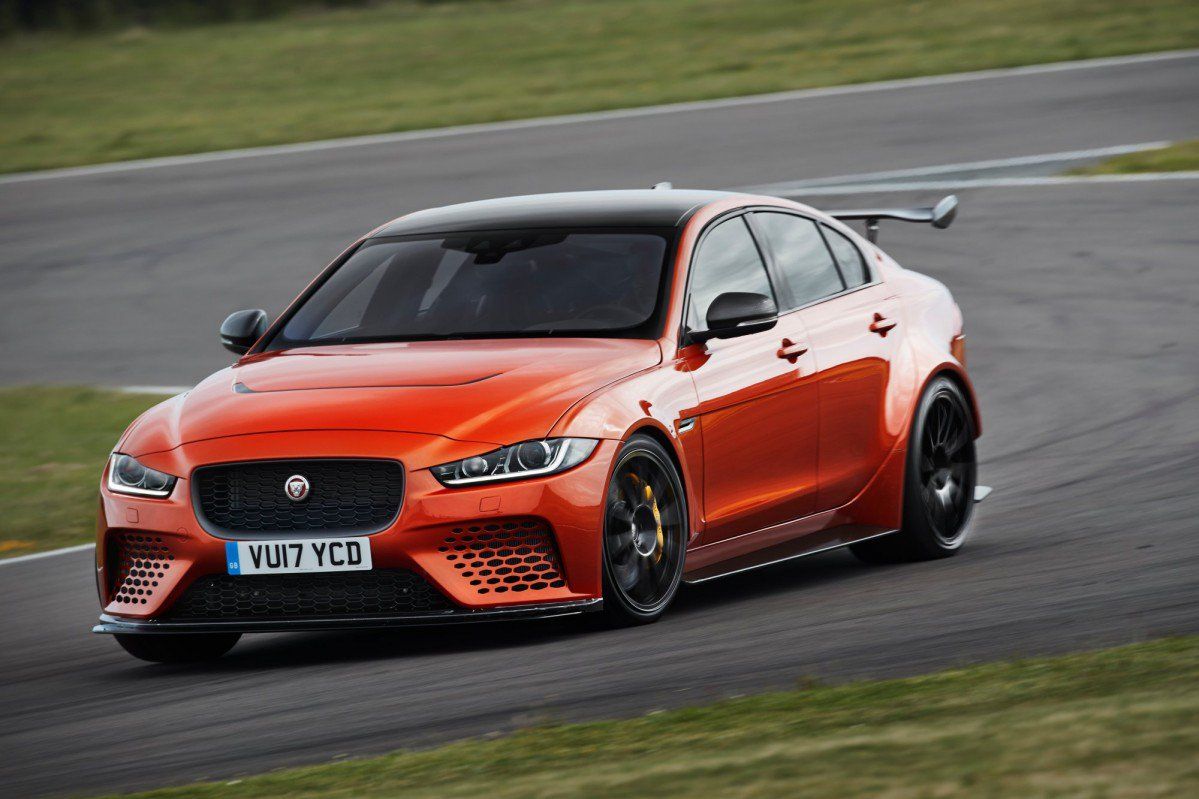 Obviously, the souped-up V8 engine fitted with a Titanium Variable Active Exhaust doesn't do that all by itself. It's assisted in putting power to the ground by an eight-speed Quickshift transmission (with both paddle shifters and a central lever) that directs torque to Jaguar's All-Wheel Drive (AWD) system. The motorsport-derived aerodynamics and extensive weight-saving measures also help the performance sedan reach those figures.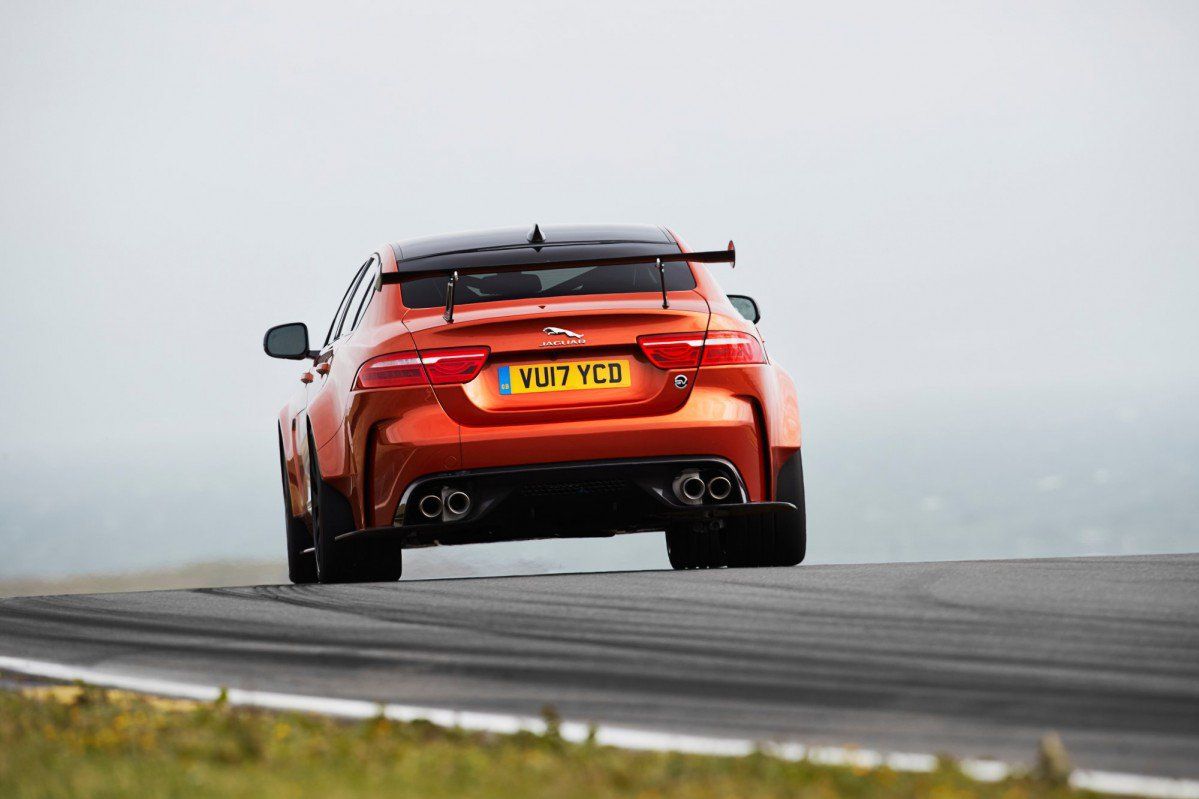 For example, Project 8 features a series of carbon fiber parts including the front bumper with enhanced cooling ducts, vented bonnet, adjustable front splitter, rear bumper, rear diffuser, as well as the adjustable rear wing. Other changes include a wide-body kit covering 20-inch forged aluminum alloy wheels and a flat underbody. All these upgrades help make the Project 8 the lightest V8 sedan in the Jaguar range.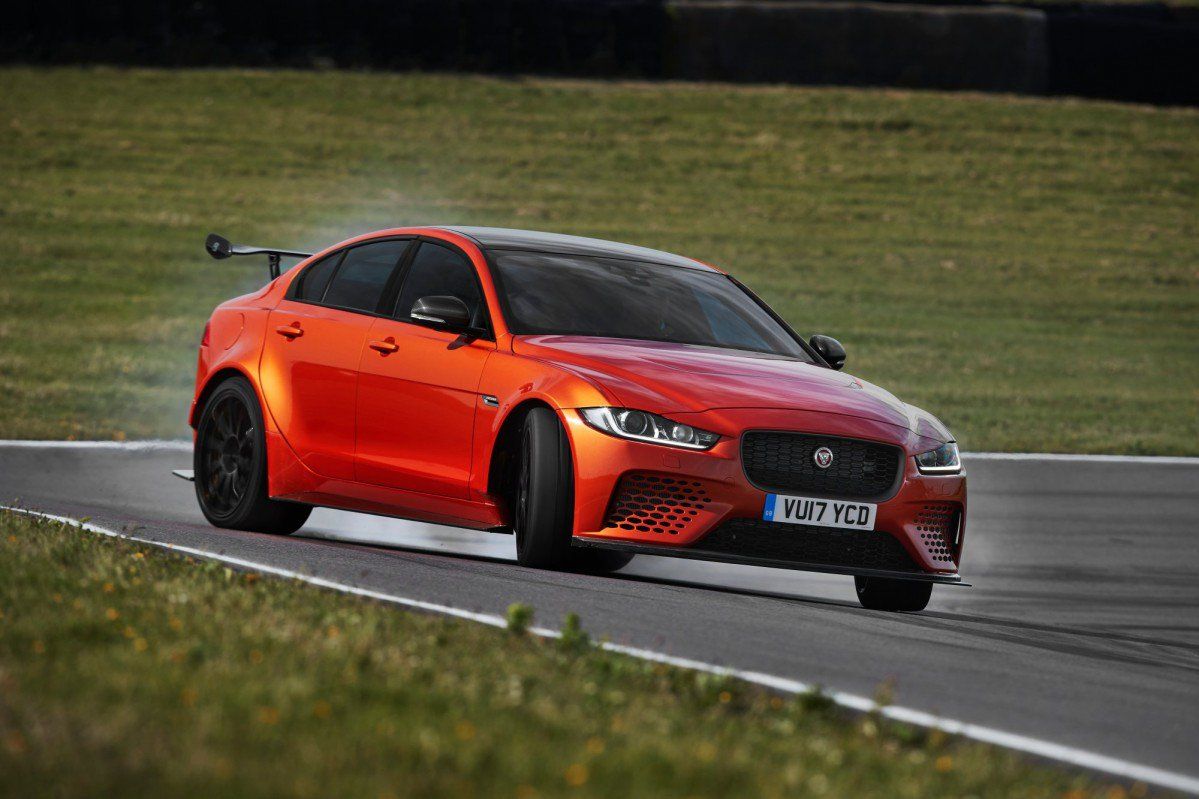 Suspension upgrades include stiffer springs and manually adjustable Continuously Variable Dampers that give Project 8 a 15-mm lower ride height for track use. The car also gets a new Carbon Ceramic Braking system, a rear Electronic Active Differential (EAD) with oil cooler, and a dedicated Track Mode.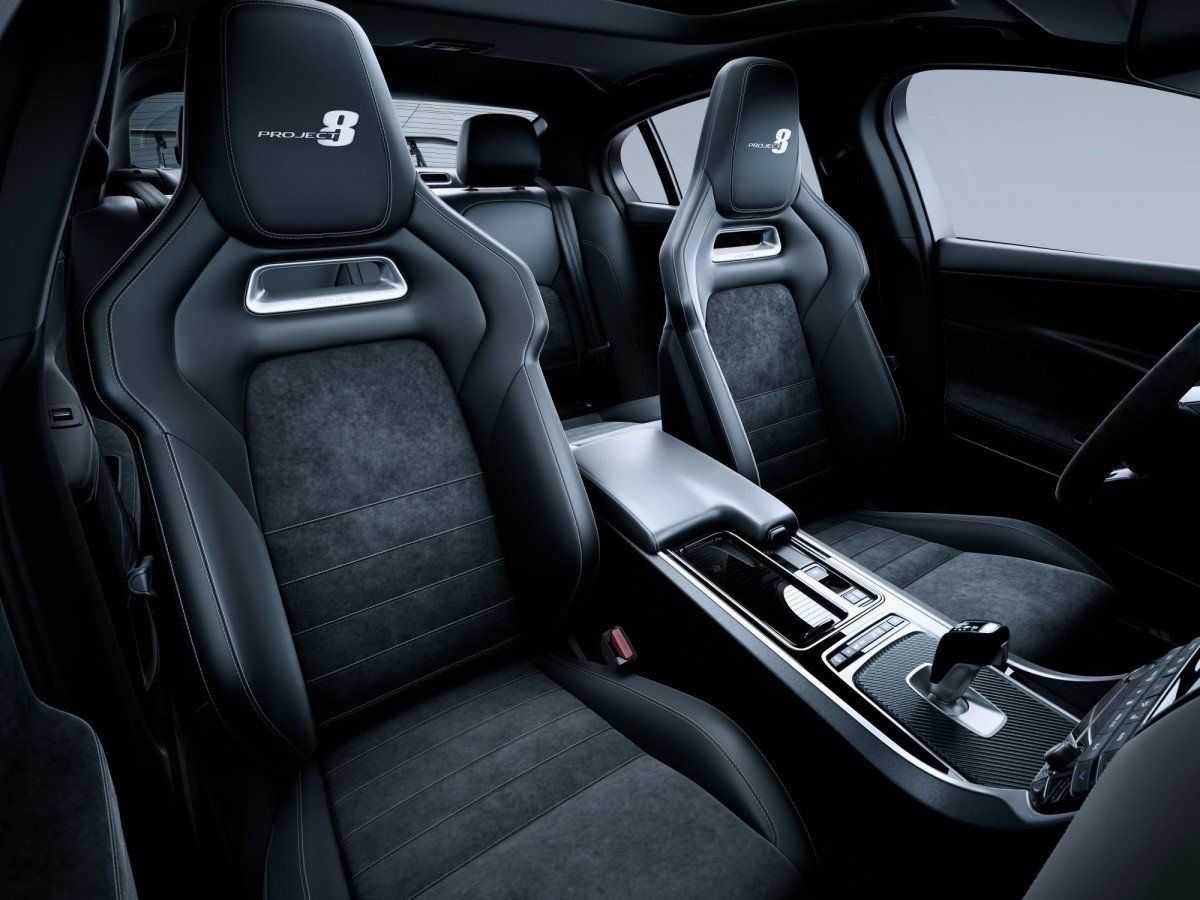 Inside, the Jaguar XE SV Project 8 combines gloss carbon fiber trim with Alcantara, and features four Performance seats with magnesium frames as standard or, as part of the optional Track Pack, two carbon fiber racing seats with four-point harnesses fixed to a harness retention hoop in place of the rear seat.
Built in left-hand drive configuration only, the Jaguar XE SV Project 8 will make its world debut at the Goodwood Festival of Speed (June 29-July 2).