605 HP 2017 Hennessey Velociraptor Shoots From 0 to 60 in 4.2 Seconds
It also clears the quarter-mile in 12.9 seconds @ 110 mph
While we still cry over the Hennessey Velociraptor 6x6 truck, any product signed by the Texas tuner should sweeten the pain. Enter the 605-horsepower Hennessey Velociraptor 600.
Ford's F-150 Raptor is by no means a mild piece of machinery, yet there's always room for more, and that's where Hennessey Performance usually kicks in to fill the void.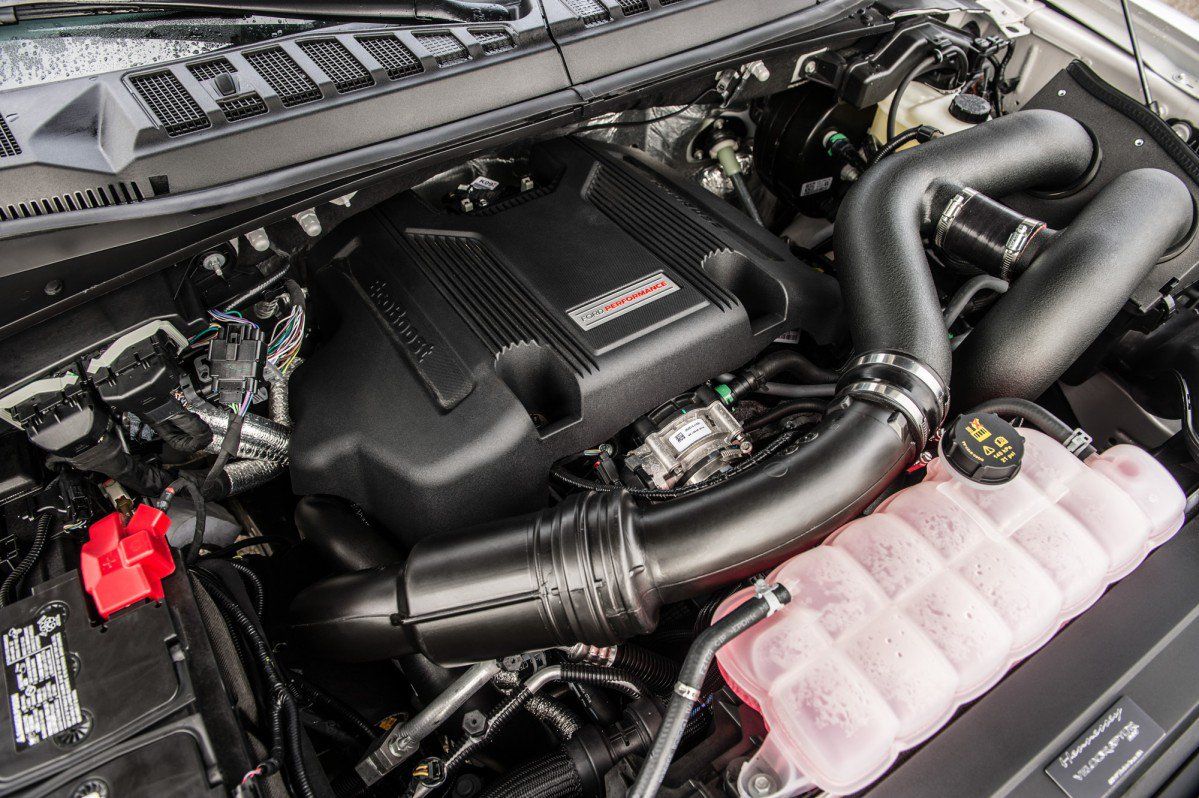 Should the Raptor's standard twin-turbo EcoBoost V6 fail to please your needs with its 450 hp and 510 lb-ft of torque, you're free to look elsewhere. That is, in Hennessey's backyard, where the 2017 VelociRaptor 600 just popped in.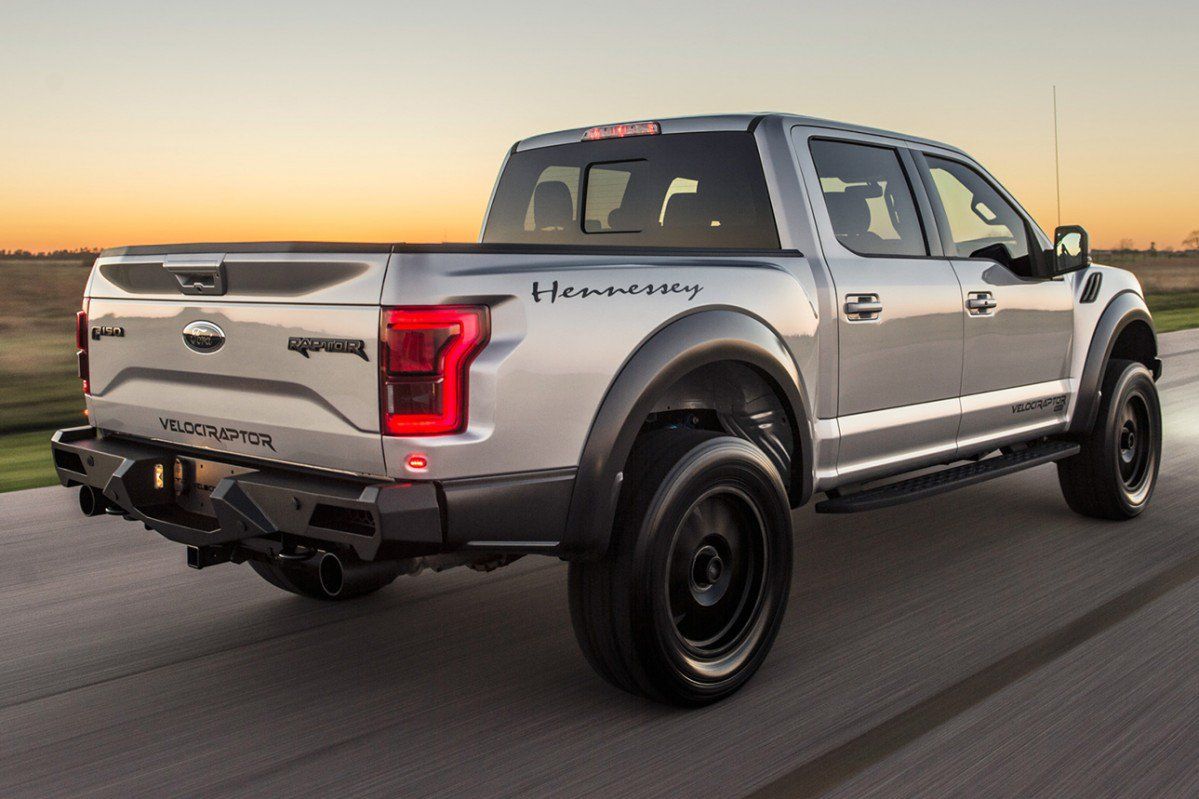 What the Texans did was crank up the V6 to deliver 605 hp and 622 lb-ft. In the process, they kept Ford's ten-speed auto as it was, and if you're wondering what changed, there's the answer: 0 to 60 mph happens in 4.2 seconds.
In other words, Chevy Corvette and Porsche 911 territory, but don't forget that the Velociraptor has to carry 5,500 lb worth of body panels and mechanical guts.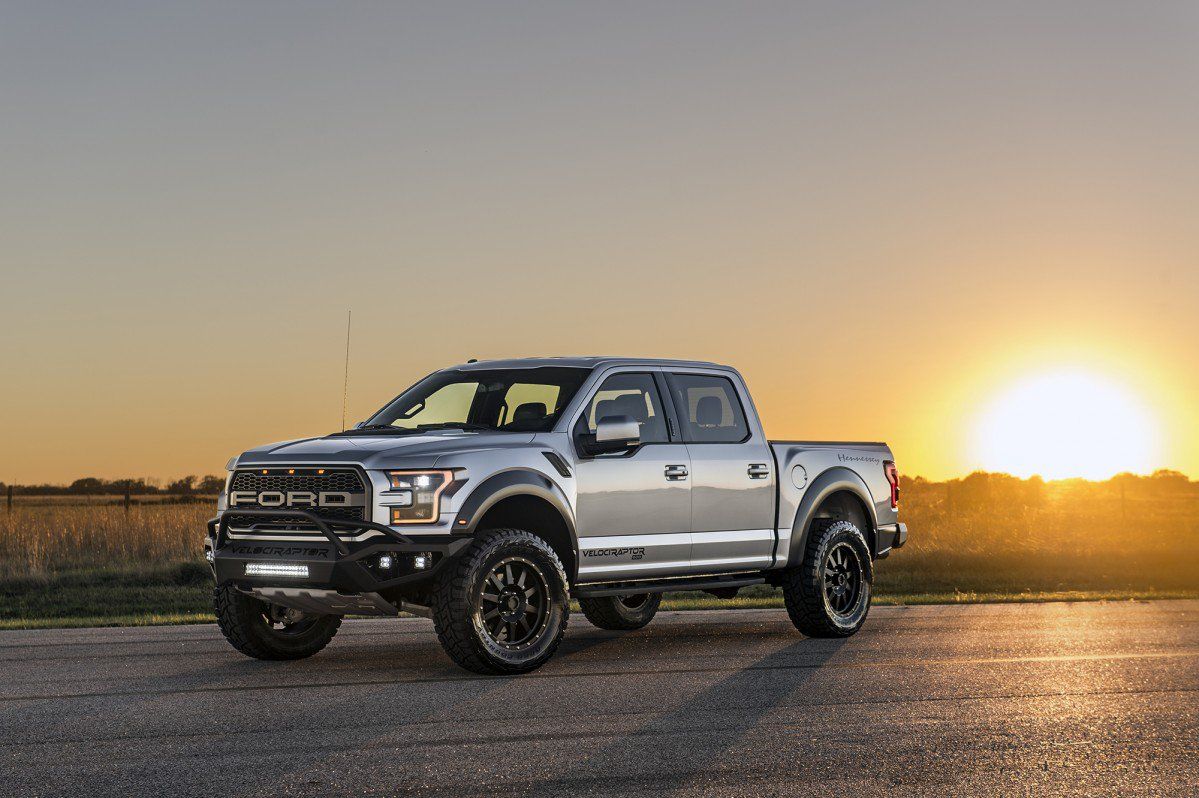 Of course, there's the price dilemma. All the tweaks Hennessey makes will cost you $22,500, which is what you'd pay for the entry-level 2017 Ford Fusion. But we say it's totally worth it.