Acura and ScienceofSpeed teamed up to build "an aftermarket interpretation of the ultimate NSX"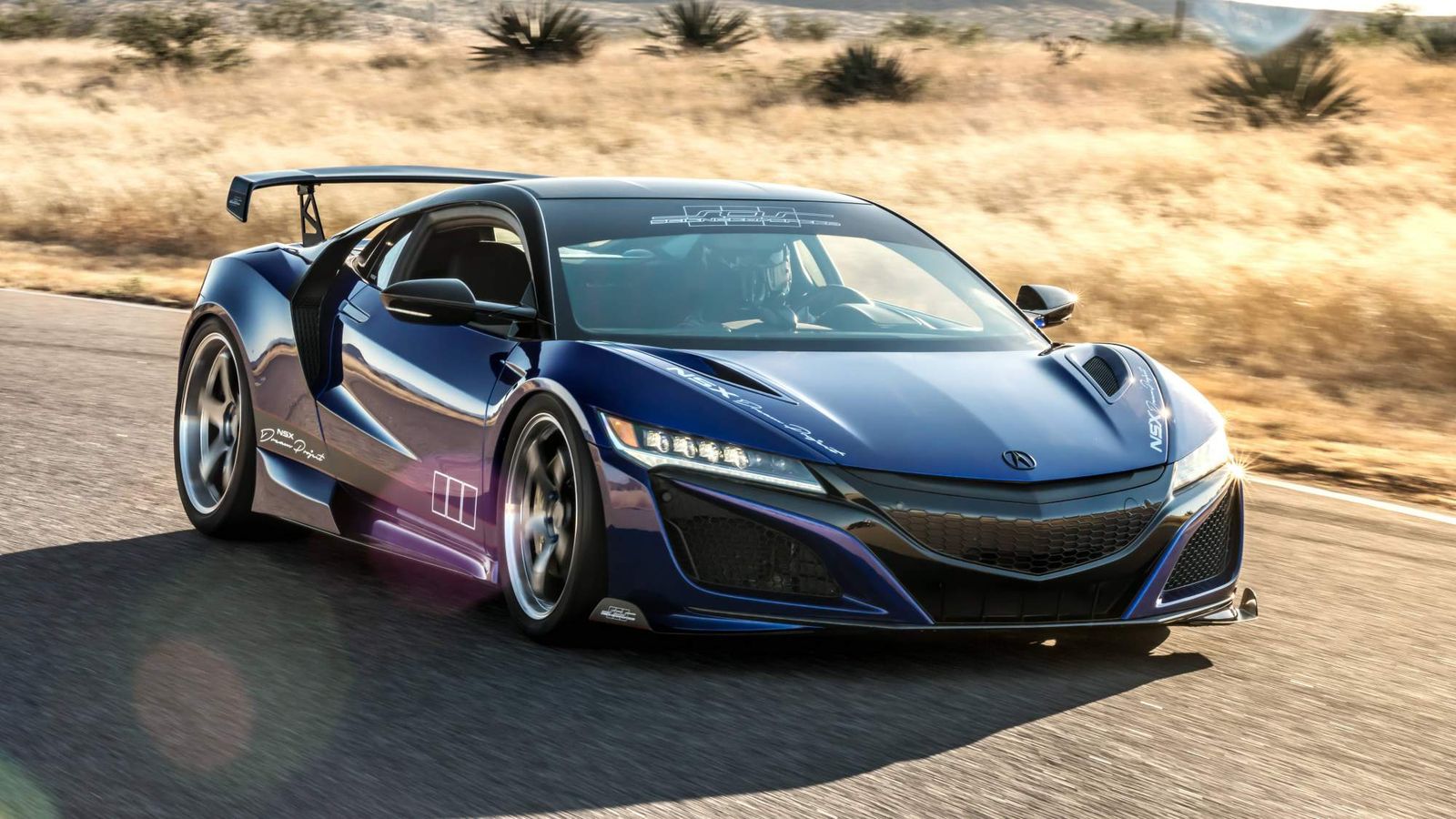 The Acura NSX is a mighty fine supercar in stock form, but for this year's SEMA Show the automaker took the styling and performance even further with help from ScienceofSpeed.
Called "Dream Project," the Acura NSX custom concept packs both performance, suspension, and styling upgrades. The first thing you notice is the GT3-inspired aero kit that increases downforce and gives the NSX a more menacing look.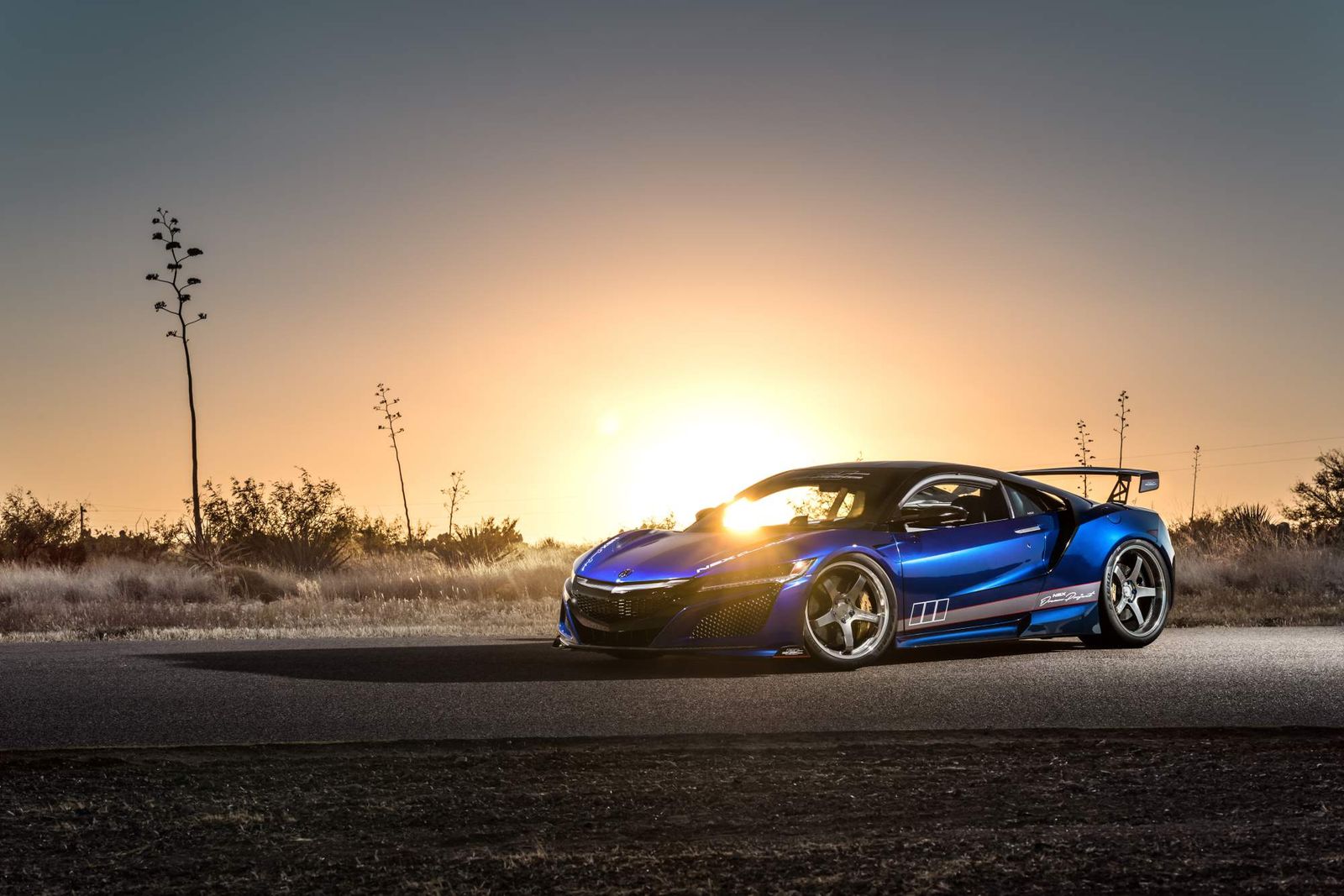 The aerodynamic package includes aggressive front strakes, wider carbon fiber ducted rocker panels, a mid-height rear wing, and a larger rear diffuser. The car's massive Carbon Ceramic Brembo brakes feature a gold flake finish while the gloss black roof and Nouvelle Blue Pearl body color are an homage to the first-generation NSX.
The two-tone black and blue theme continues inside, with the Dream Project NSX packing custom black leather Recaro Pole Position racing seats with blue stitching and accents. The blue fabric has a hexagonal pattern that alludes to the NSX's honeycomb grille. Finally, the interior gains a gaugeART OLED multi-function display atop the dashboard that provides the driver with performance data.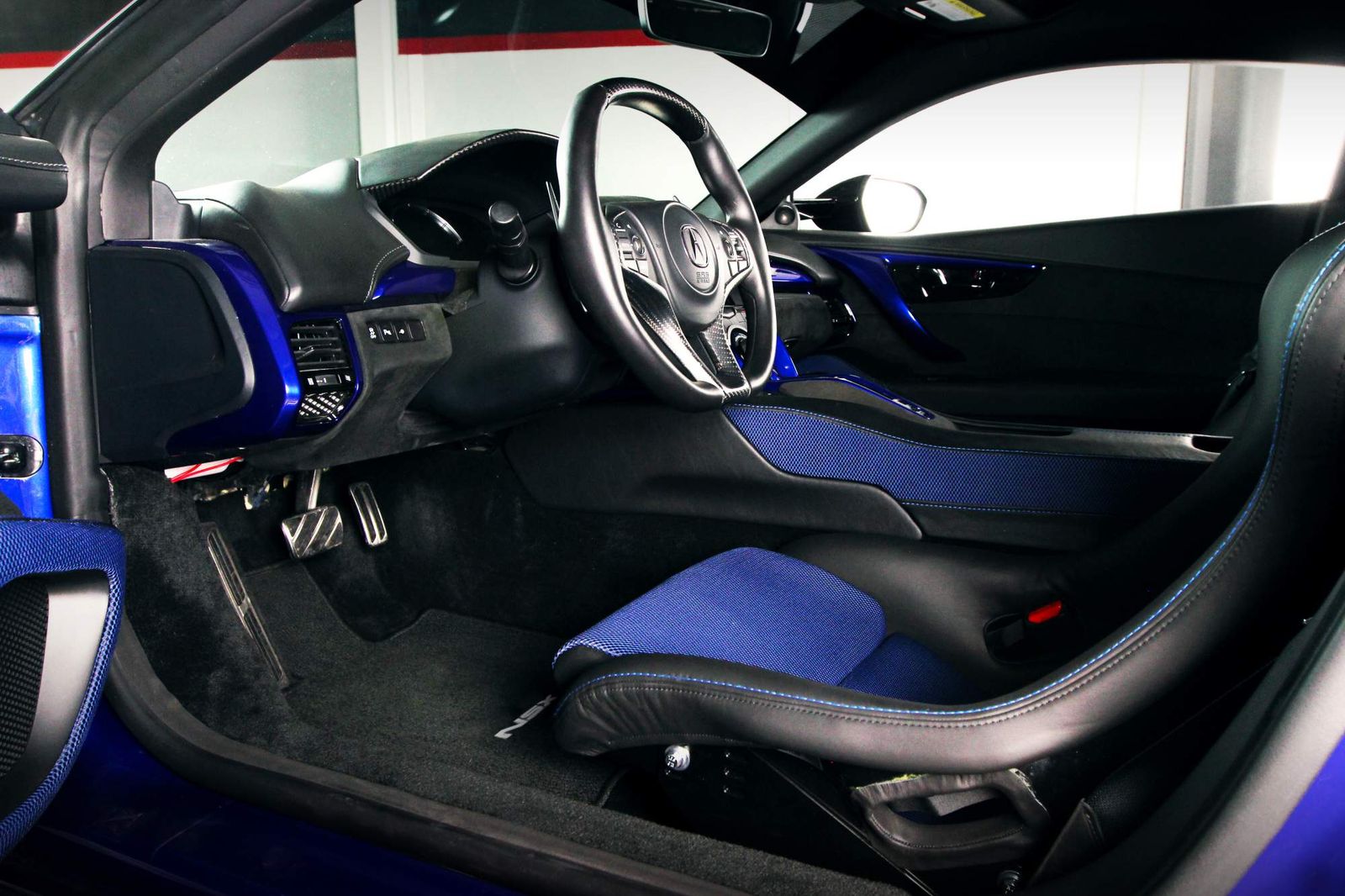 Speaking of performance, ScienceofSpeed has tweaked the NSX's powertrain by fitting new downpipes and a light-weight stainless steel exhaust system that saves 16 lb while producing "a deeper, more aggressive engine note."
But the main change is the addition of a liquid injected intercooling system that cools intake air before it enters the twin-turbochargers, thus improving power output to a combined 610 horsepower (+37 hp) and 507 lb-ft (687 Nm) of torque (+31 lb-ft).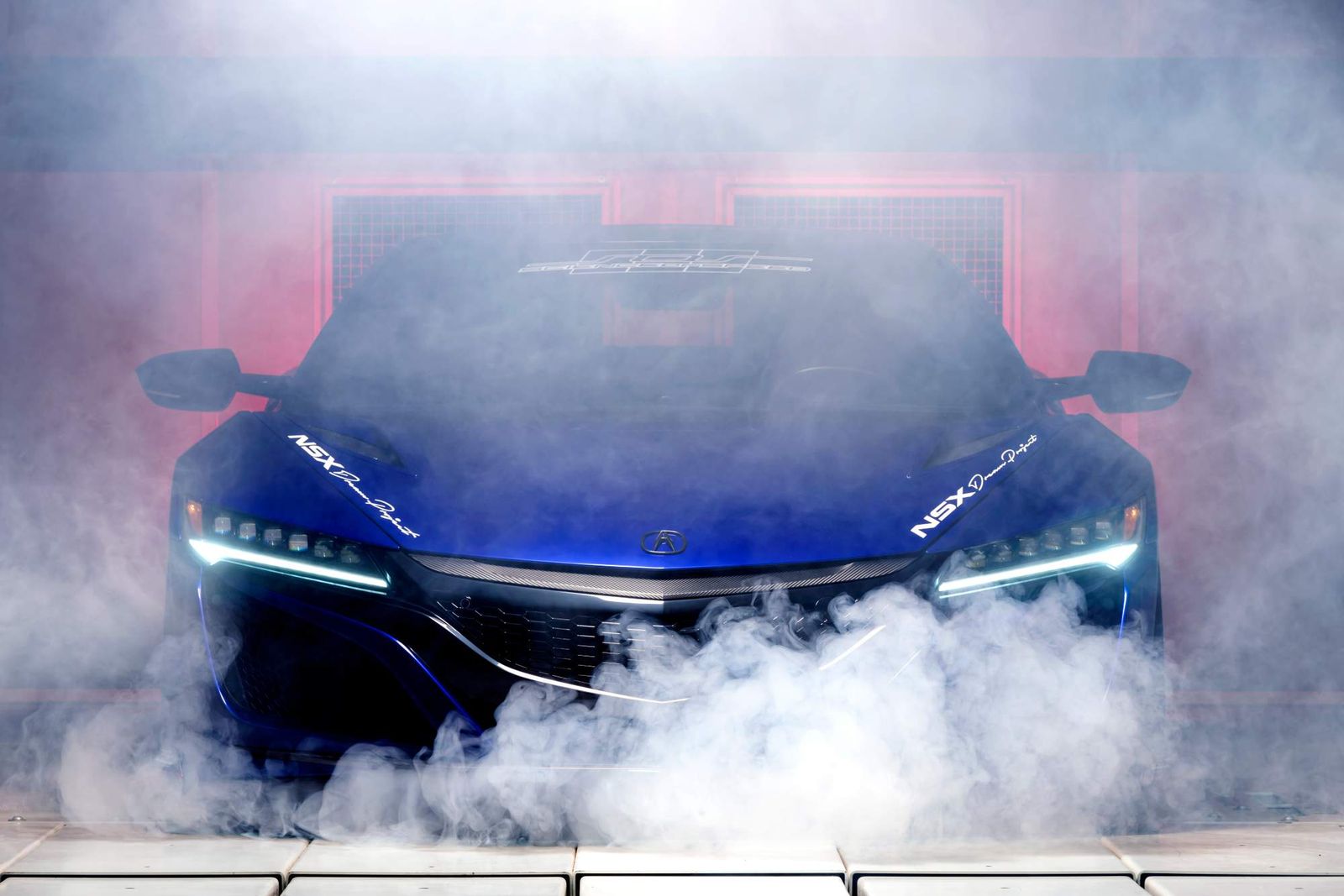 The Arizona-based tuner also worked on the car's handling by fitting a custom suspension lowering kit that cuts ride height by a little more than one inch (25 mm). The Dream Project NSX also features an iLIFT automatic sensing suspension technology which automatically raises the front axle of the NSX two-inches when obstacles are detected — such as raised driveways and speed bumps. Finally, the wider five-spoke Advan GT forged wheels (20×9 front, 21×12 at the rear) shod with race-ready Pirelli Trofeo R tires complete the package.