653-hp Pininfarina H2 Speed goes into production as a hydrogen-powered racer
Only twelve of these beauties will be built
Remember Pininfarina's stunning H2 Speed Concept that was named Best Concept at the 2016 Geneva Motor Show? Well, it's back with a vengeance, as the Italian design house has returned to the same event two years later with the production version of the H2 Speed.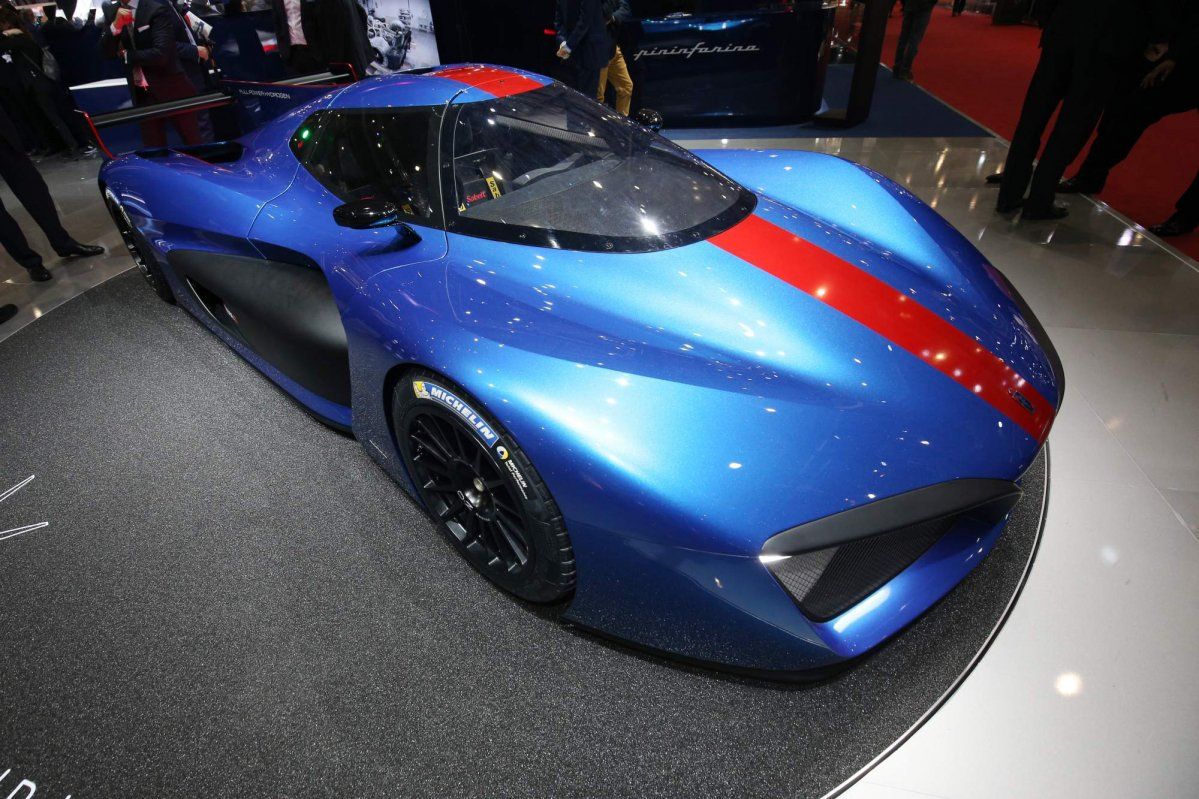 You're looking at the first high-performance electric-hydrogen racing car that will soon go into production in a limited run of 12 units. The track-exclusive machine will be customized according to each customer's preference.
As with the concept, the production model features a hydrogen fuel cell powertrain developed by Franco-Swiss company GreenGT, as well as an LMP-evolved carbon-based chassis and steel frame. The four electric synchronous motors together deliver 653 horsepower and are fed by a 250-kW fuel cell stack and a braking energy regeneration system.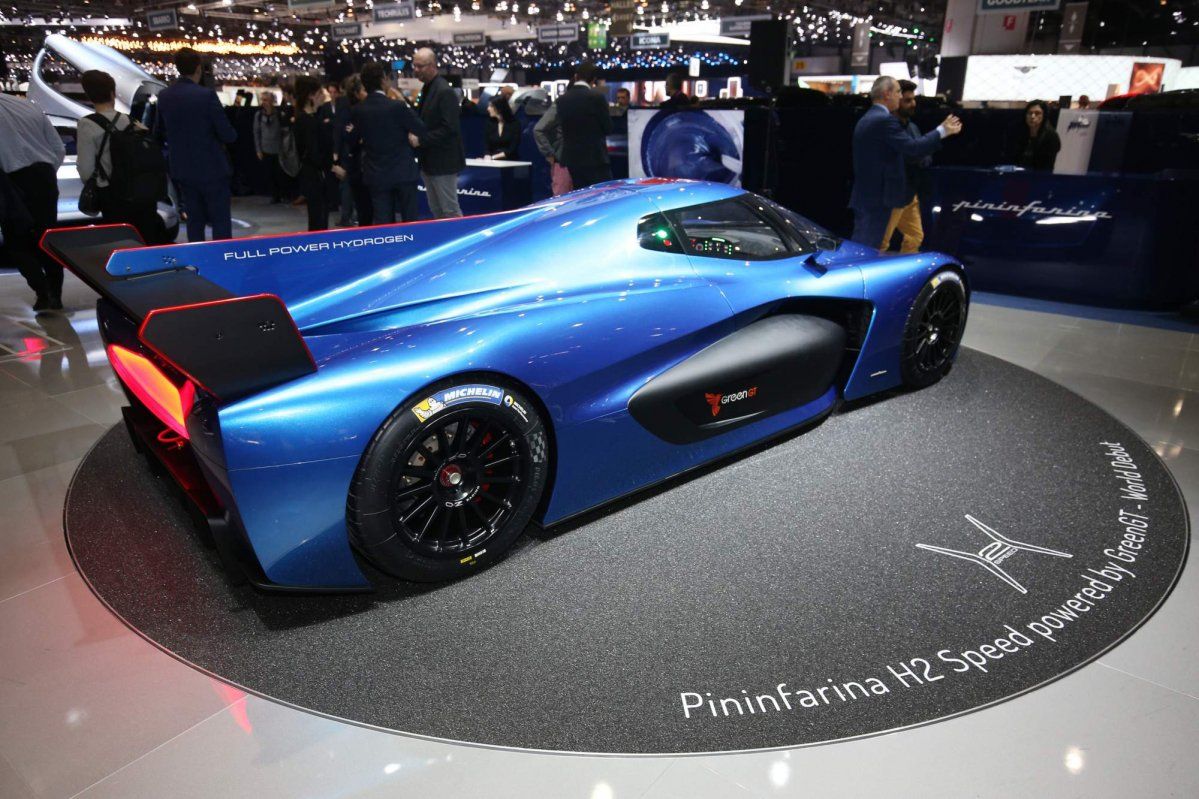 Power is transmitted directly to the rear wheels, which means the H2 Speed has no clutch, shifter, or differential — only a torque vectoring system. Factor in the 1,420-kg curb weight and you get impressive performance levels. 0 to 100 km/h happens in 3.4 seconds, and top speed is 300 km/h (186 mph). Contrary to fully-electric vehicles, there's no downtime — refueling the hydrogen tank takes just three minutes. Since it's designed to run only on racetracks, the H2 Speed rides on Michelin Pilot Sport GT 59M (dry) or Pilot Sport GT P2L (wet) racing tires.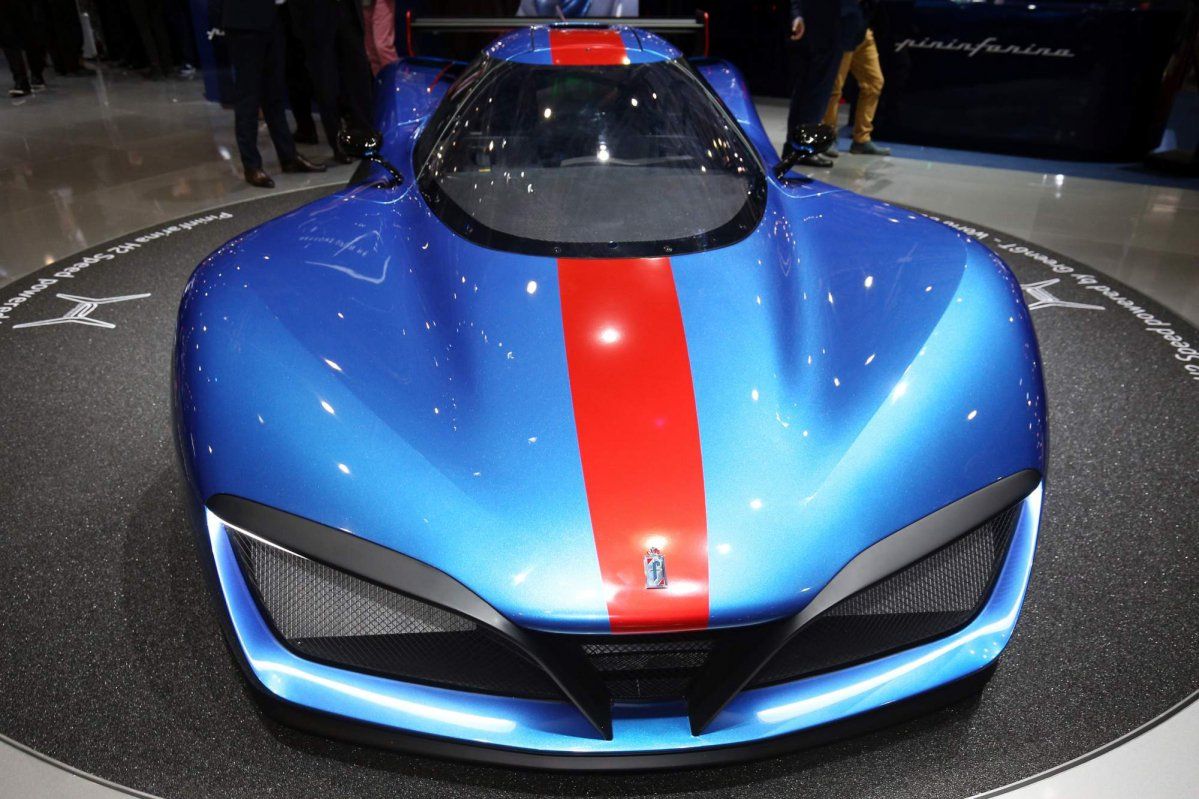 Styling-wise, Pininfarina didn't make too many modifications to the 2016 concept. The H2 Speed retains its aerodynamics-shaped body, but the dimensions had to be adapted slightly. The wheelbase has been extended to 2,968 mm, the maximum width has been reduced (1,956 mm) to fit the new racing tire track width, and the H point has been raised to give the driver better visibility and comfort, as well as make room for the protective tubular cage. The length and height remain unchanged at 4,730 mm and 1,113 mm, respectively.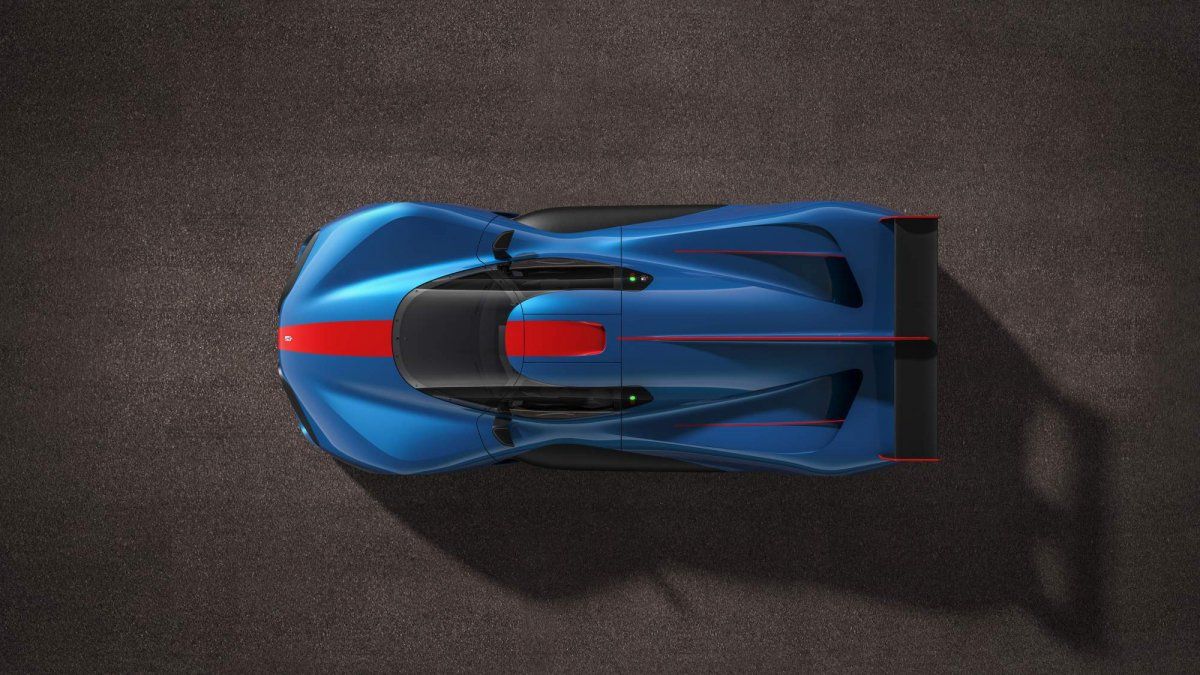 Other changes include the addition of lateral intakes on the rear engine bonnet, the extension of the side panel intakes, and the new livery featuring the blue and red colors of Pininfarina.
The interior is rich in exposed carbon fiber and features a racing steering wheel, Sabelt super light monocoque seats with six-point Formula 1 seat belts, and a dashboard covered with black Alcantara with red stitching.
We don't know how much Pininfarina will charge for the H2 Speed, but a prohibitive price tag for most mortals is our best bet.
READ MORE: Pininfarina's stand at the 2018 Geneva Motor Show also includes the 1,000-hp HK GT electric hypercar