This is what the new 8C hybrid supercar promised by FCA in its latest five-year plan might look like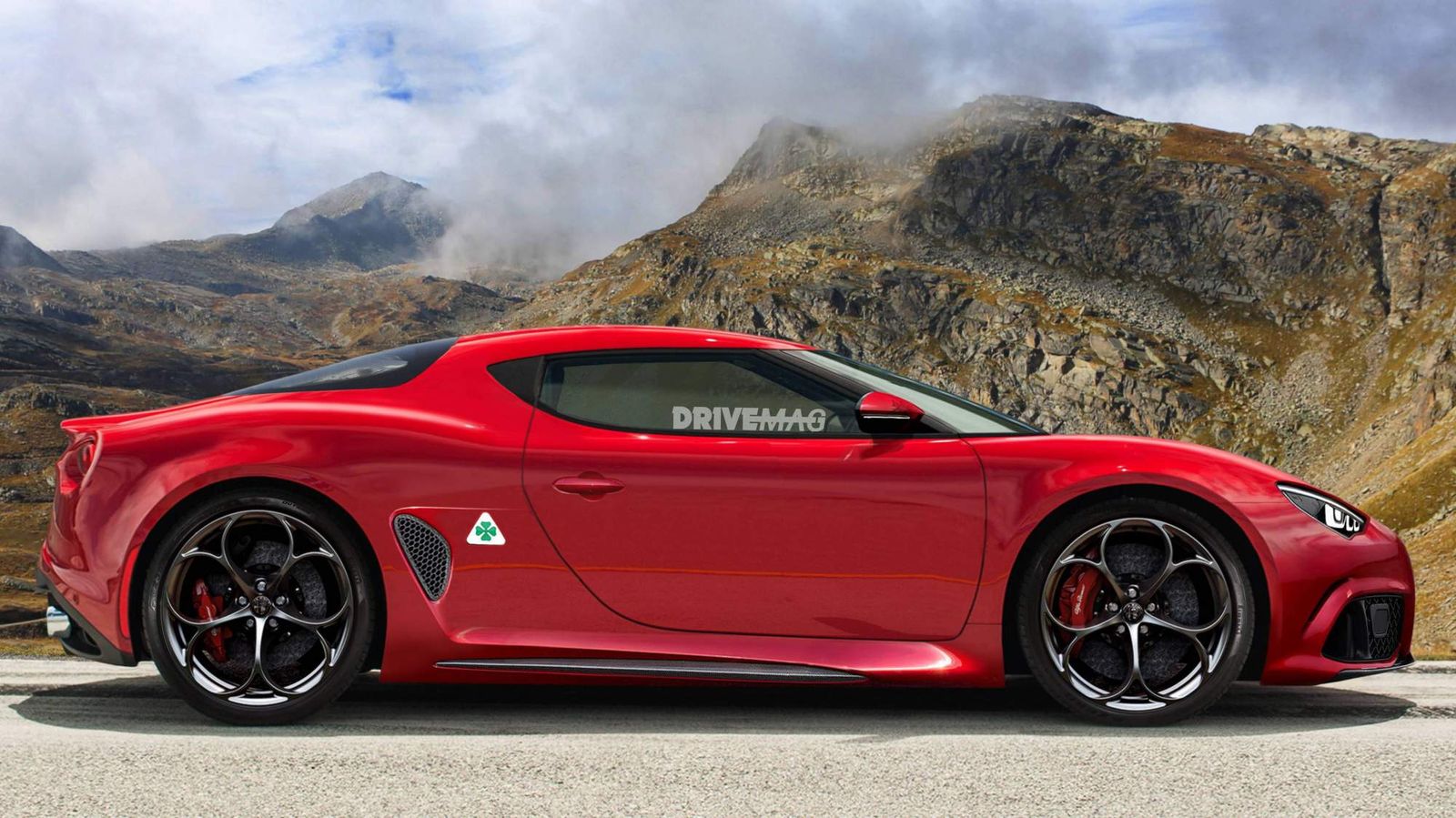 If the past taught us something, it's not to take Fiat Chrysler Automobiles' five-year product plans too seriously. The latest one laid out on June 1 promises predictable new products, like a midsize Ram pickup, a three-row Jeep Grand Cherokee, as well as new crossovers from Maserati and Alfa Romeo, among many other additions.
However, it also promises to bring back two iconic Alfa Romeo nameplates: the 8C and GTV. That is such an exciting prospect we pray FCA does the unimaginable and sticks to the plan.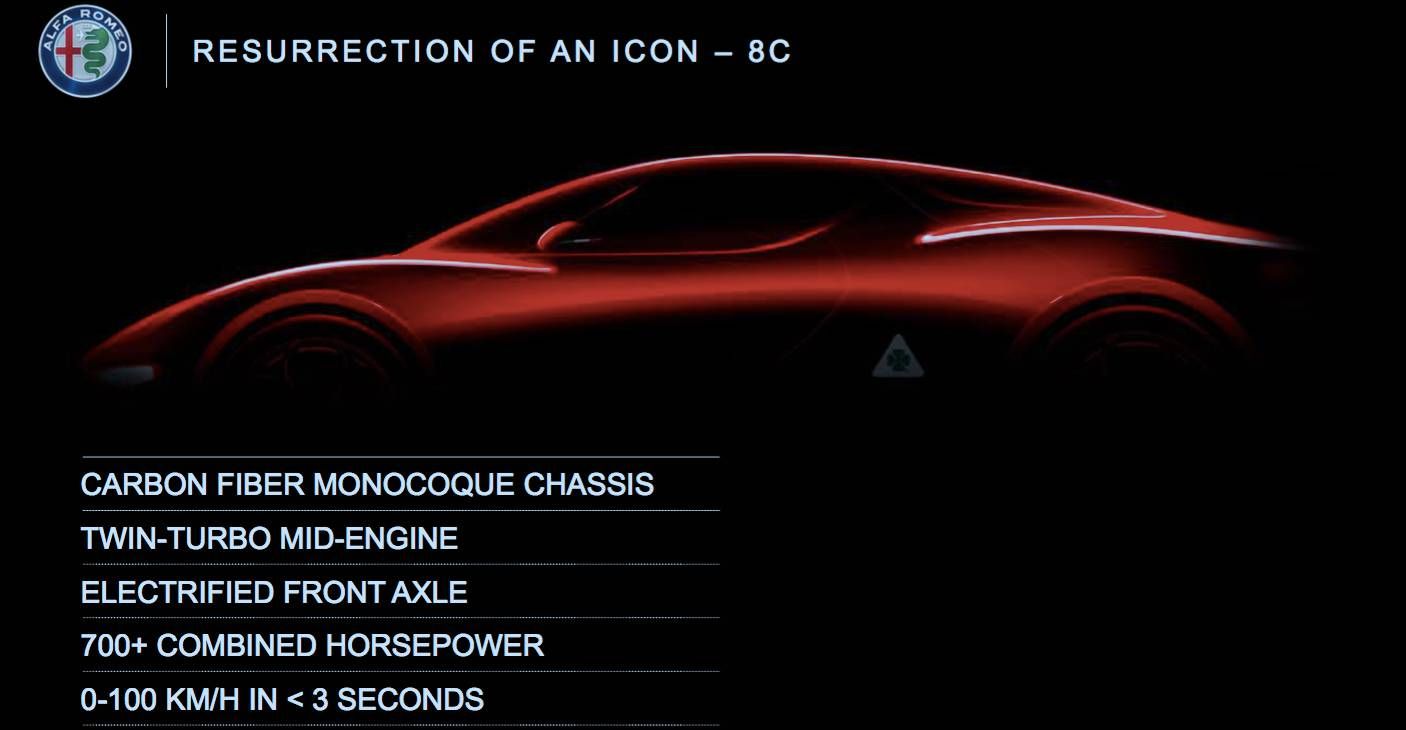 You may recall that the Milan-based brand sold a car called the 8C Competizione between 2007 and 2010. That model was essentially a Maserati GranTurismo wrapped in a gorgeous, retro-styled Alfa Romeo bodywork. Only 1,000 units were built by Maserati at its Modena plant, with the production run split evenly between the Coupé and the Spider.
As it turns out, the Alfa Romeo 8C will make a comeback, but it will make a significant leap forward performance-wise, making the transition from a GT to a mid-engined supercar.
[NativeAd]
During the official presentation on June 1, Alfa Romeo CEO Tim Kuniskis said the new 8C would feature a twin-turbocharged engine and an electrified front axle for a combined output of more than 700 hp — and AWD traction. That would make the new model significantly more powerful and sophisticated than the 8C Competizione, which ran a front-mounted, naturally aspirated 4.7-liter V8 with 450 hp (444 bhp) that drove the rear wheels via a six-speed semi-automatic transaxle gearbox.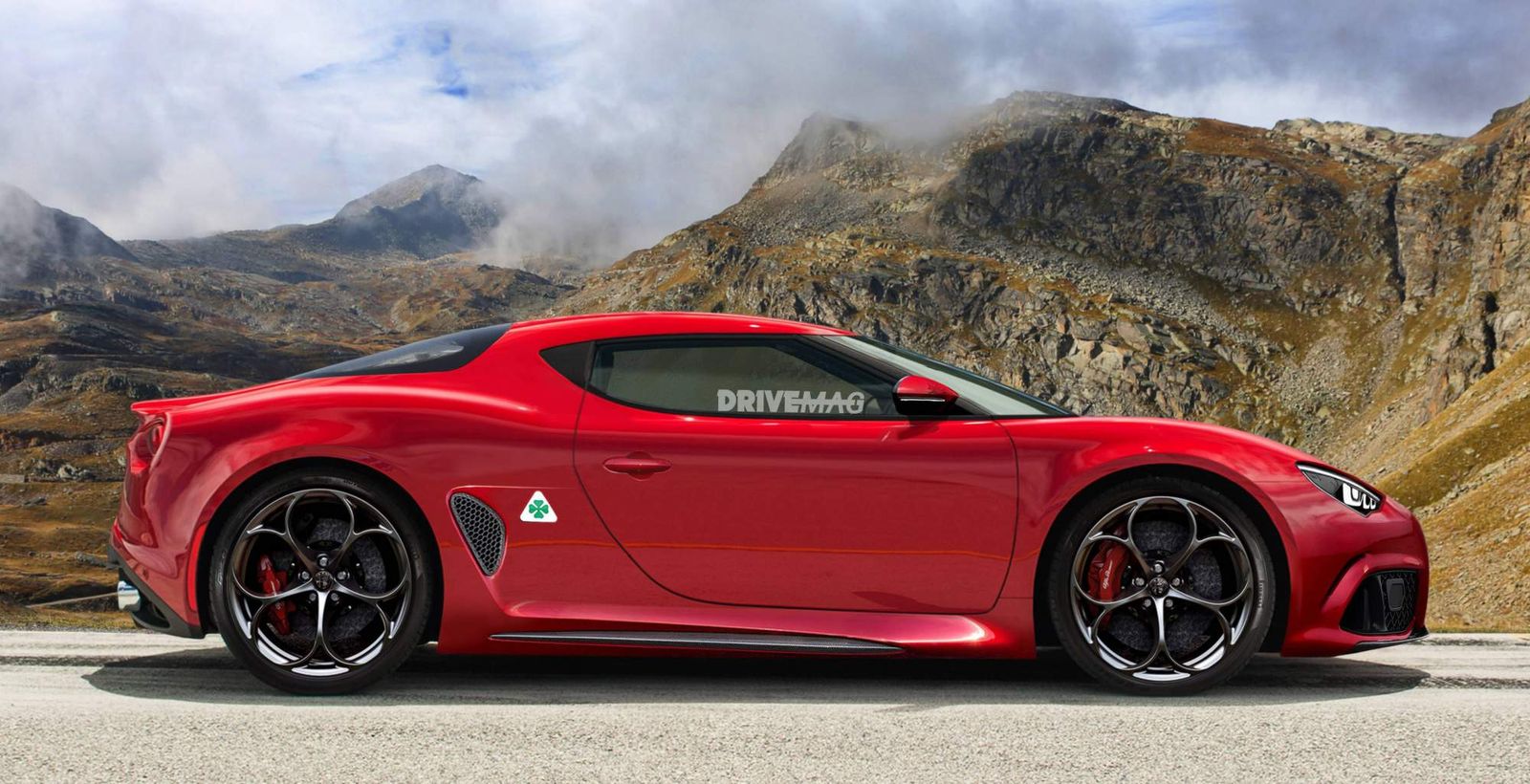 The company says the reinvented Alfa Romeo 8C will be capable of sprinting from 0 to 100 km/h in under 3 seconds, which sounds fantastic compared to the 8C Competizione's acceleration time of 4.2 seconds. To achieve this sort of performance, the new supercar will also rely on lightweight construction, something Alfa Romeo proved it is good at with the 4C. As with the smaller sibling, the 8C will feature a carbon fiber monocoque chassis.
Regarding the design, the sketch included in FCA's presentation spreadsheet reveals a curvaceous profile that reminds of past Alfa Romeo sports cars such as the 33 Stradale.
Building on that official sketch, our rendering artist took the liberty of imagining what the new Alfa Romeo 8C would look like. We find the resulting illustration (and the prospect of an Alfa supercar) to be just breathtaking. Don't you?