710-hp Brabham BT62 supercar produces more downforce than its own weight
Official acceleration and top speed figures are yet to be released, but it certainly looks fast
There's no shortage of supercars these days, and many of them are built by companies most people haven't heard of. But it's different with Brabham Automotive and their brand new BT62 supercar, and that's because the Brabham name means something for automotive enthusiasts.
Sir Jack Brabham was, of course, one of Formula One greatest drivers, winning three driver's titles. He also went on to found an F1 team that he named after himself, and a race car constructor. In 1966, he made history by becoming the first (and to date only) driver to win a world championship in a car of his construction.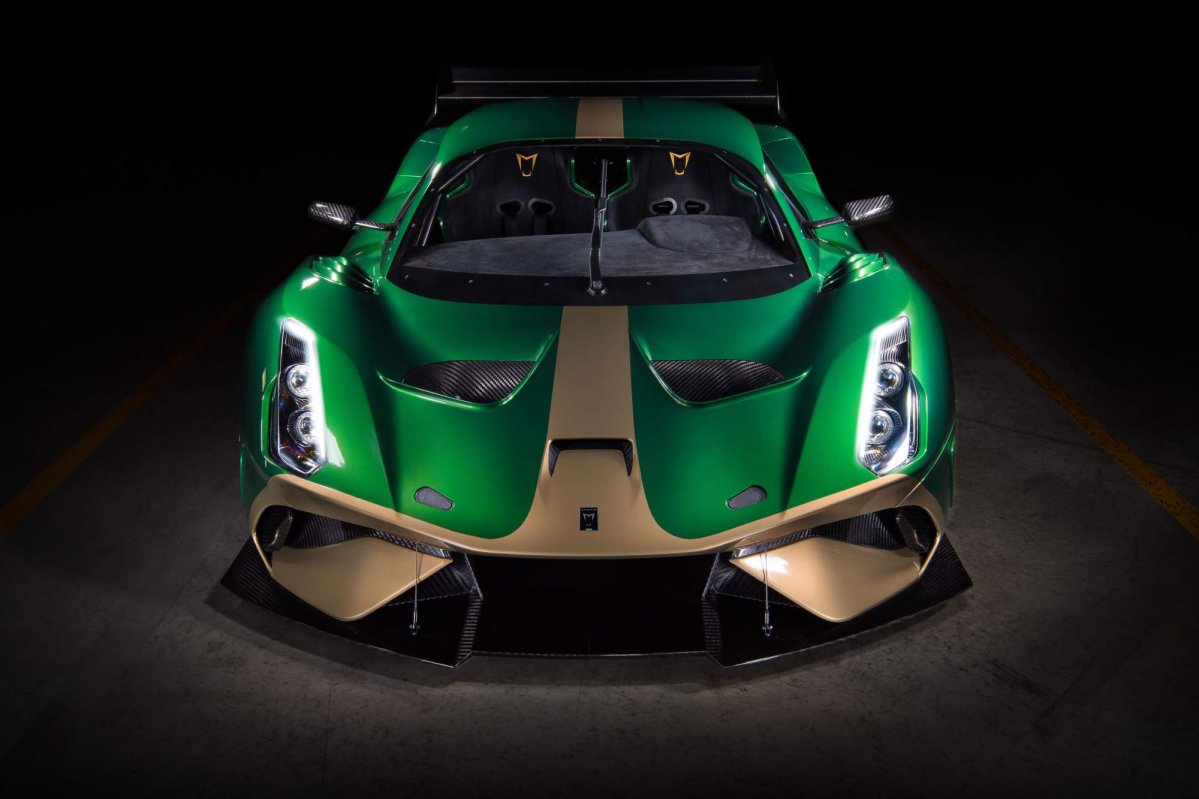 The BT62 supercar unveiled by David Brabham, the son of the legendary driver, traces its lineage from the race cars built by Jack Brabham and Ron Tauranac in the 1960s. A testament to that is the fact that the new track-focused monster continues the "BT" naming convention of its predecessors.
Another thing it has in common with the BT race cars of old is that it's a track-exclusive machine — and a very capable one at that, as the specs suggest.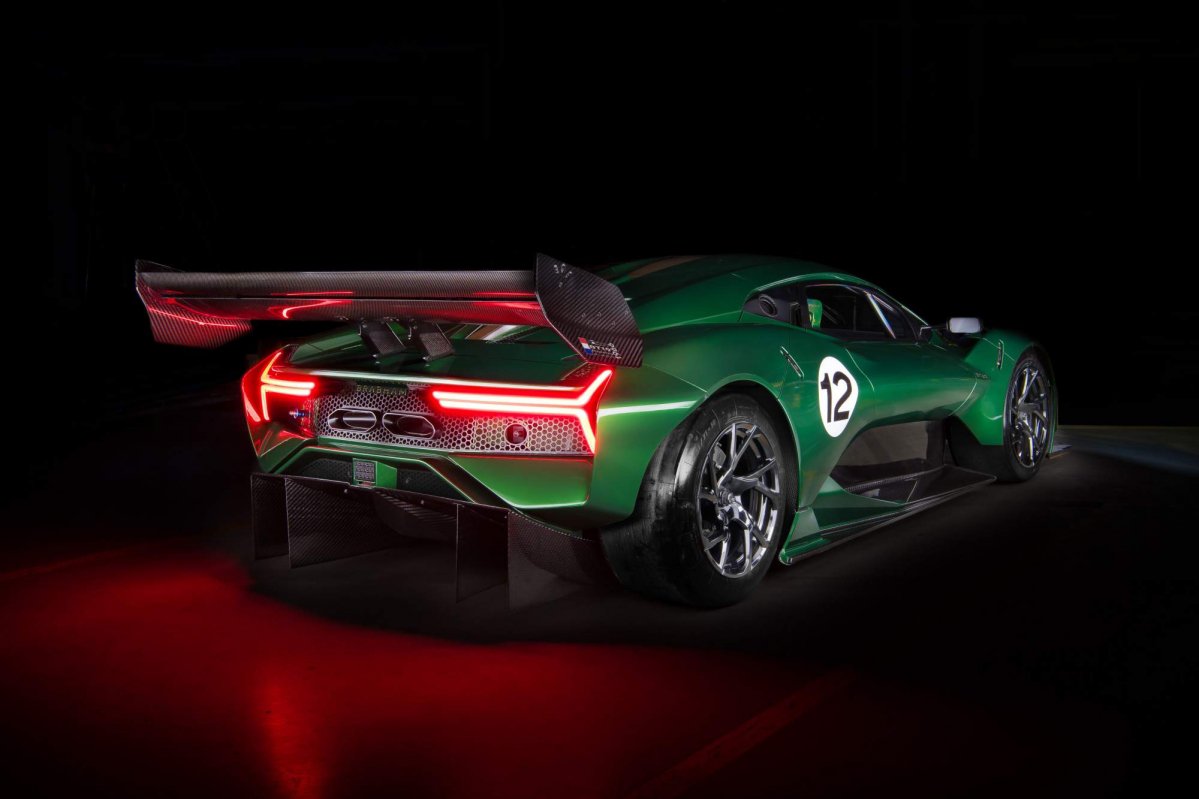 The BT62 is powered by a Brabham naturally-aspirated 5.4-liter V8 gasoline engine that makes 710 metric horsepower (700 bhp) and 667 Nm (492 lb-ft) of torque. The engine is mid-mounted and drives the rear wheels via a rear-mounted race-spec transmission.
While many supercars boast similar specs, it's the BT62's dry weight that impresses the most. Tipping the scales at 972 kg (2,143 lb), the BT62 has a subsequent power-to-weight ratio of 730 hp per tonne.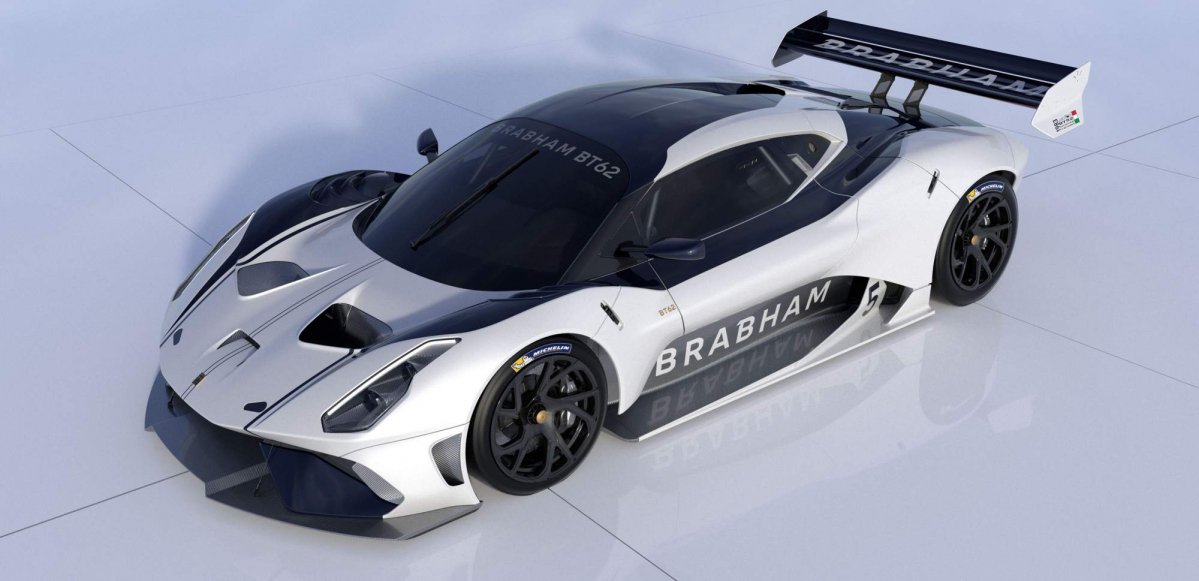 That's made possible by the bodywork's lightweight carbon fiber construction, as well as many other weight-saving measures. Actually, the BT62 delivers more downforce than its own weight, thanks to the aggressive aerodynamic package: more than 1,200 kg (2,645 lb) of downforce to be precise.
Unsurprisingly, Brabham Automotive claim the BT62 is capable of setting "blistering lap times." No acceleration or top speed figures have been released, but we expect them to be spectacular.
Equally spectacular are the supercar's racing interior and base price of £1million ($1.36million at the current exchange rates), plus local taxes. Brabham will build only 70 cars as a nod to the company's 70-year heritage, with the first 35 cars to celebrate with unique liveries the first 35 Grand Prix victories won by Brabham. Deliveries are expected to begin later this year.
READ MORE: TVR Griffith is another low-volume British sports car