Lamborghini marks the centenary of company founder Ferruccio Lamborghini's birth in style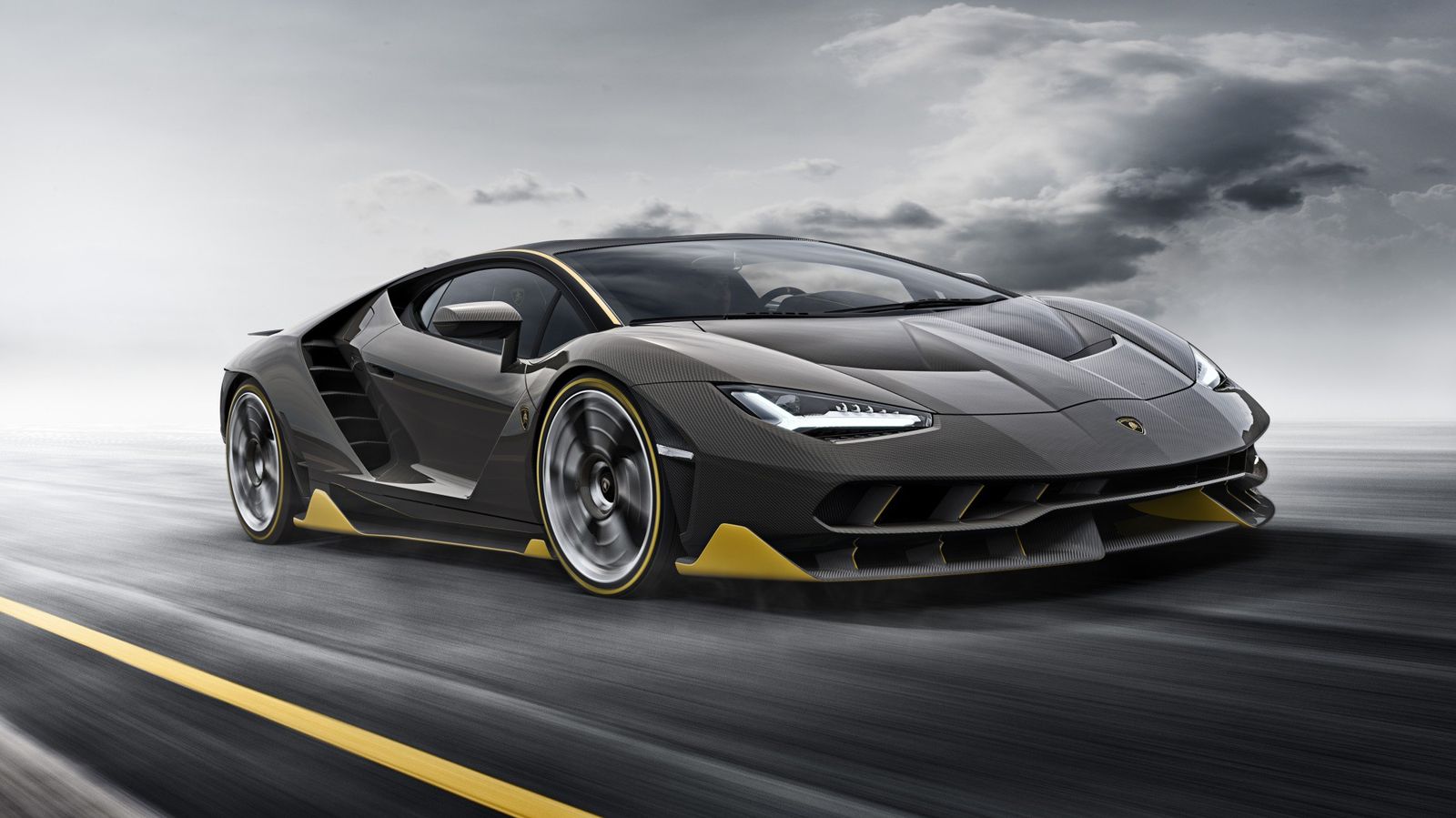 Just 40 units of the exclusive limited edition supercar will be built worldwide, equally divided as coupés and roadsters. Despite a starting price of 1.75 million Euros plus tax, all units have already been sold.
Based on the Aventador, the Centenario features a more aggressive, bespoke bodywork made entirely of carbon fiber, and an uprated V12 engine that develops 770 PS (759 hp) – the most powerful naturally aspirated V12 unit built by Lamborghini. The speed limiter goes up from 8,350 rpm to 8,600 rpm. The engine is mated to an Independent Shifting Rod (ISR) gearbox.
The supercar tips the scales at 1,520 kg, with the weight to power ratio of 1.97 kg/PS allowing it to sprint from 0 to 100 km/h in 2.8 seconds and from 0 to 300 km/h in 23.5 seconds while top speed exceeds 350 km/h. Equally impressive are the braking distances from 100 km/h to standstill (30 meters), and from 300-0 km/h (290 meters).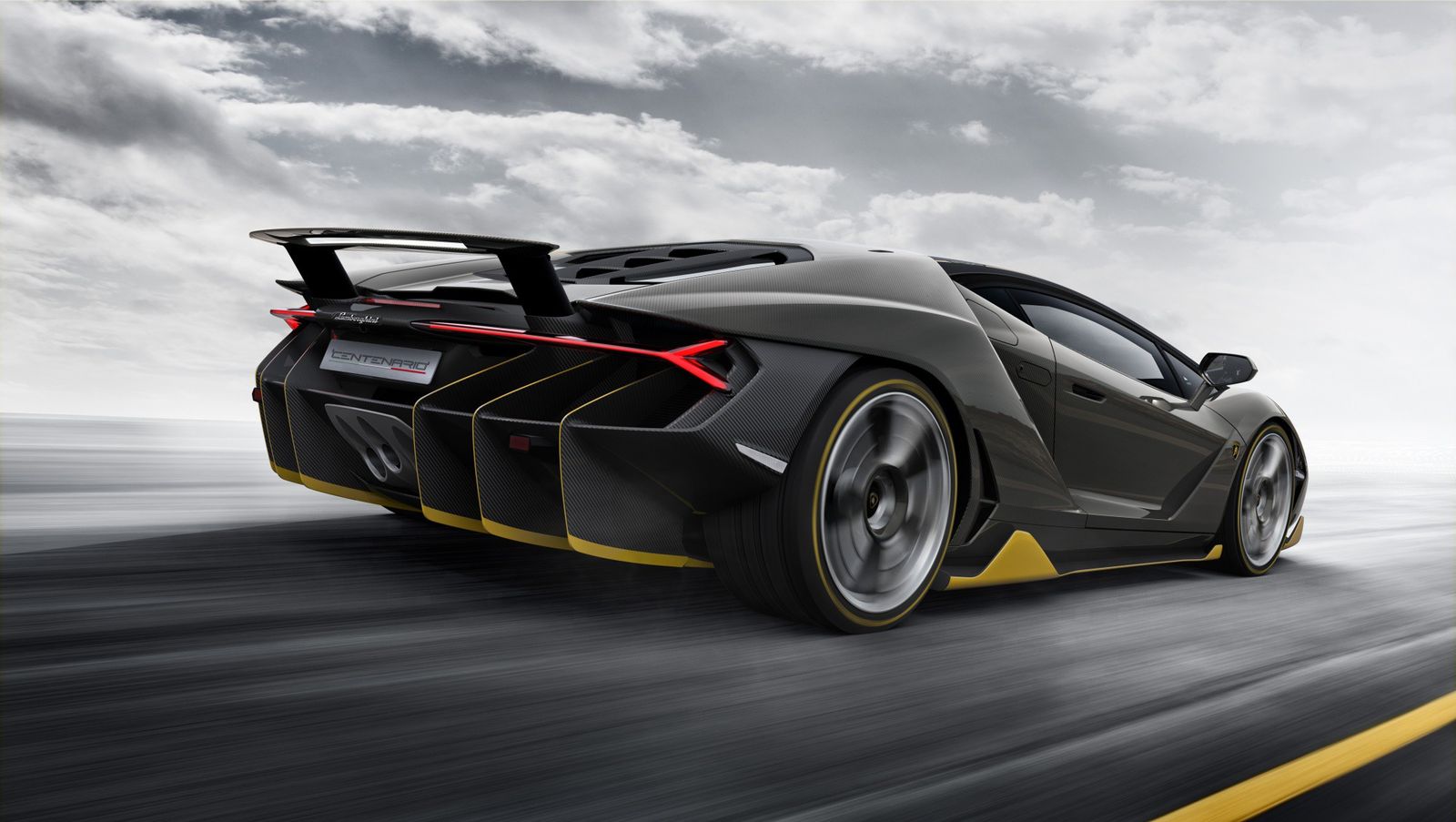 Styling-wise, the Centenario features extreme aerodynamic elements including an extending rear wing, large air scoops, outlets, and ducts, as well as aerodynamic inlets made of several fins. The roof integrates air scoops and features aeronautic design cues, enhanced by the hexagonal carbon fiber and glass engine cover.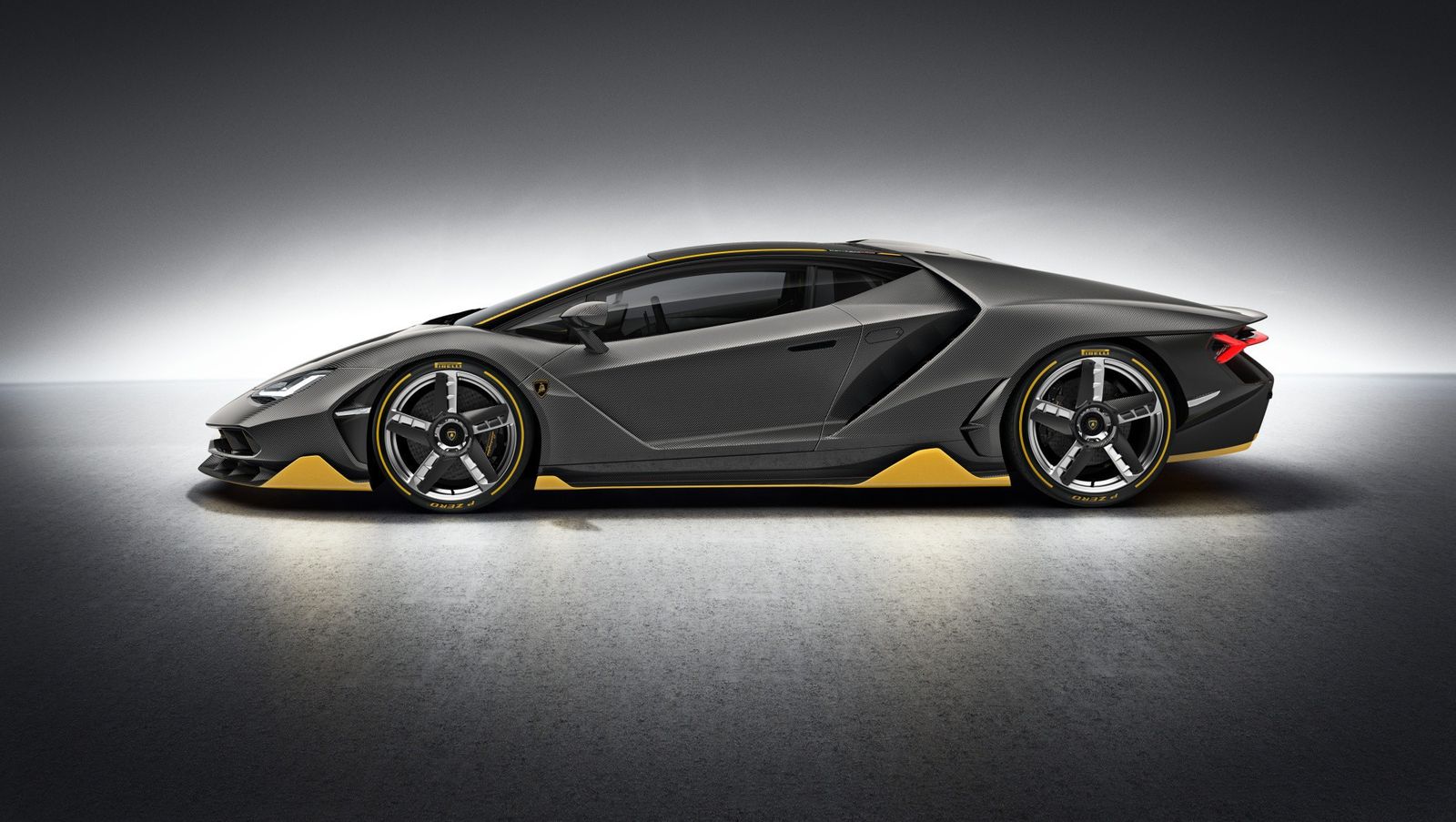 It's a big car, measuring 4,924 mm in length and 1,143 mm in height – it's longer and taller than the Aventador. That hasn't stopped Lamborghini from building the entire bodywork from carbon fiber. The upper part of the car is finished in gloss carbon fiber while lower parts including the front splitter, side skirts, wheel arches and rear diffuser are in matt carbon fiber. The irregular wheel arches are a defining feature of the Centenario, highlighting the aerodynamic design of the car. Their matt carbon fiber accents and concealing airflow ducts add drama to the appearance.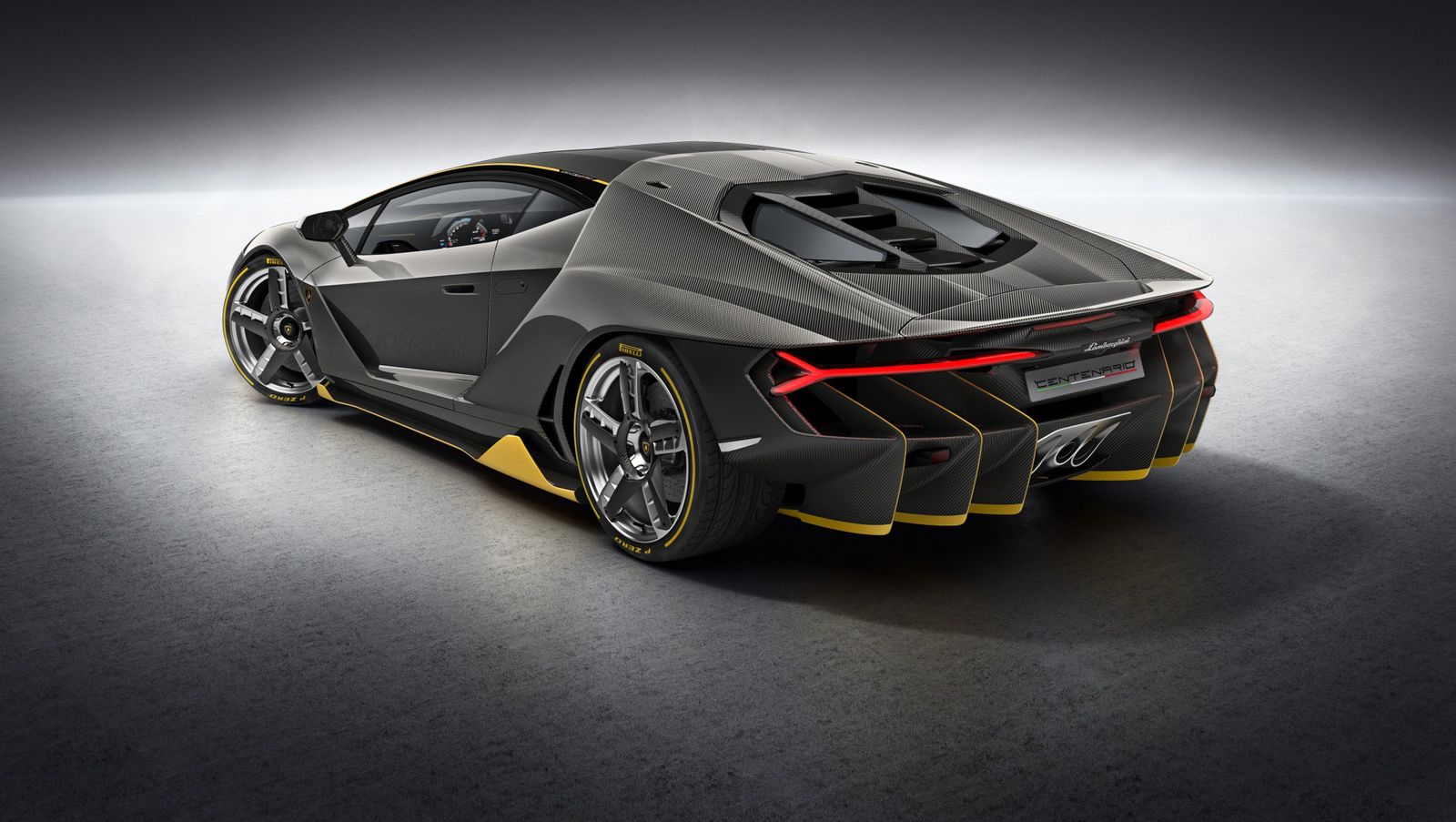 Technical highlights include rear-wheel steering, which is said to improve agility and stability both at low and high speeds, magneto rheological suspension and Lamborghini Dynamic Steering, specially tuned for the Centenario's rear wheel steering.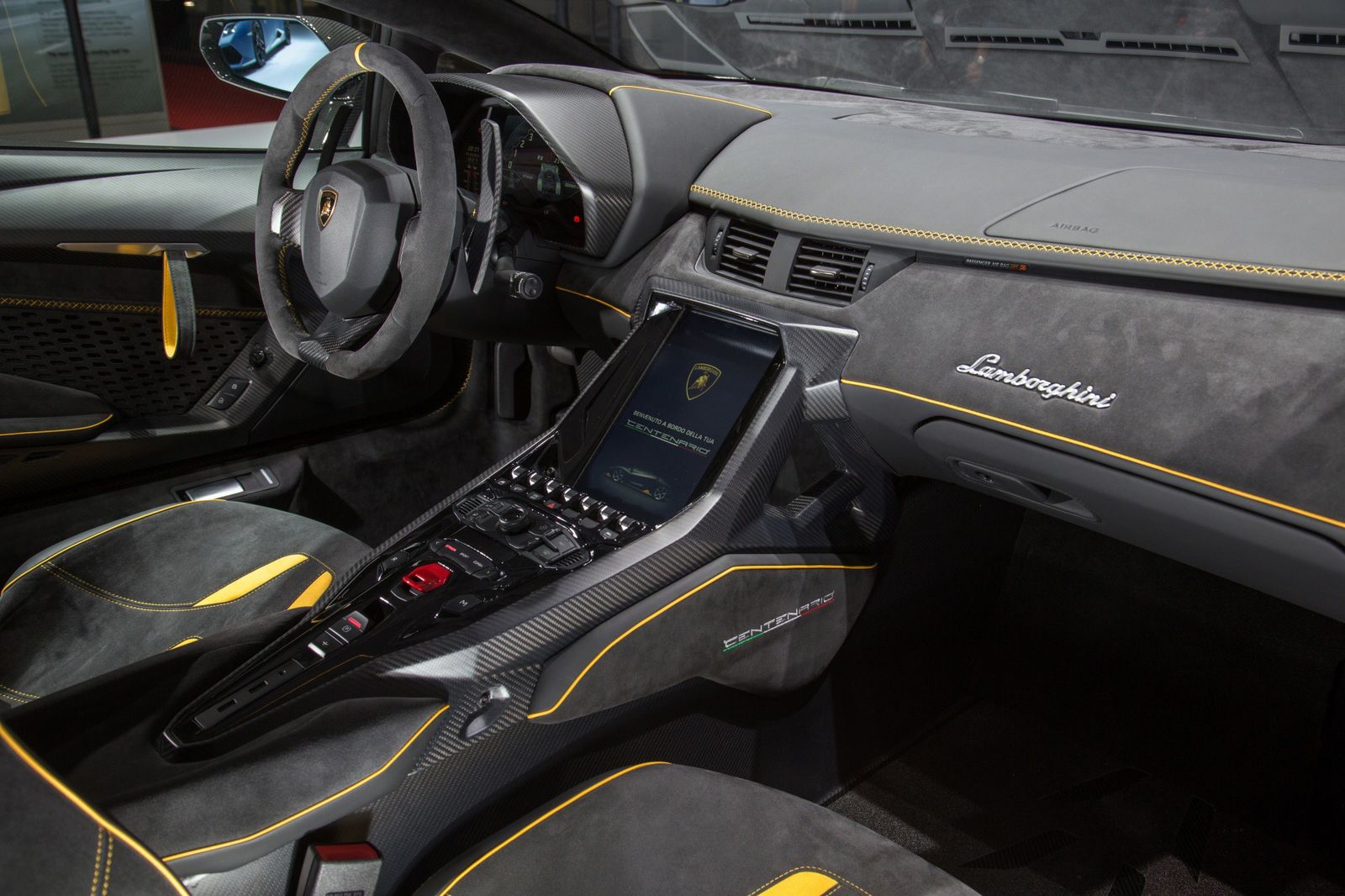 Needless to say, the luxurious interior can be finished to each client's specification. The cockpit features sports seats in lightweight carbon fiber, accents in carbon fiber and Alcantara, as well as a 10.1-inch touchscreen with functions such as satellite navigation, internet connectivity, and Apple CarPlay. The infotainment system also comes with a telemetry function which allows the driver to record speeds, times, lateral, and G forces.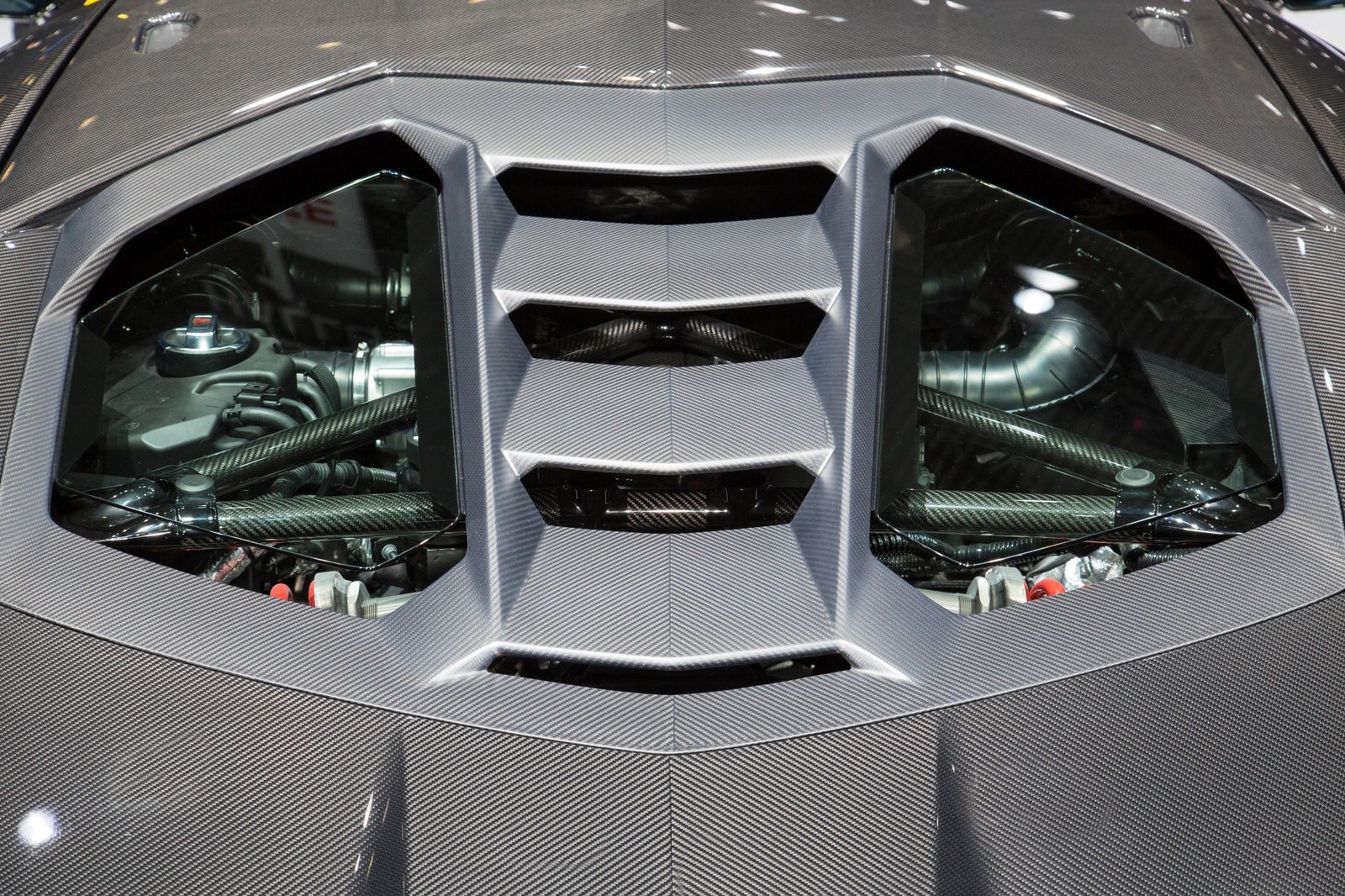 The first deliveries of the Centenario will take place from autumn 2016 and continue throughout 2017.