780-hp Fisker EMotion luxury electric sedan takes CES 2018 by storm
0-60 mph in under 3 seconds, 400-mile range, and much more
Talented automobile designer/ambitious entrepreneur Henrik Fisker is back with a vengeance. Unfazed by the failure of its previous enterprise with the Karma plug-in hybrid luxury sedan, the bold Dane has officially lifted the veils of its latest creation, the Fisker EMotion.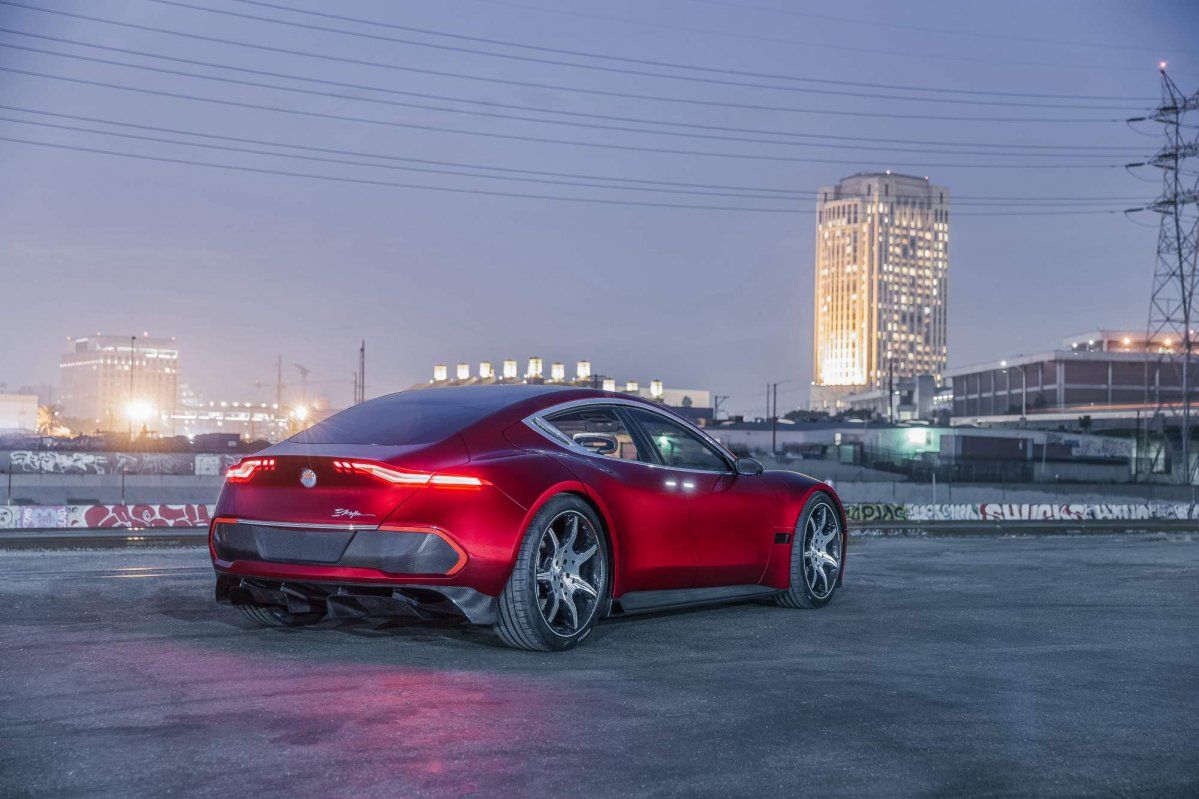 Shown for the first time in public at CES 2018 in Las Vegas, the EMotion is a luxury electric sedan that envelops state-of-the-art battery technology and breathtaking performance into a sculpted bodywork with voluptuous curves and dramatic proportions — it's 5,085-mm long, 1,465-mm high, and has a 3,018.5-mm wheelbase. And yes, those are 24-inch wheels.
While it reminds a bit of the Karma, the EMotion looks even more unconventional, and that's because it's designed around the LiDAR sensors it's equipped with — especially at the front. Packing 5 Integrated Quanergy LiDARs for autonomous driving capability, the vehicle is capable of Level 4 autonomy.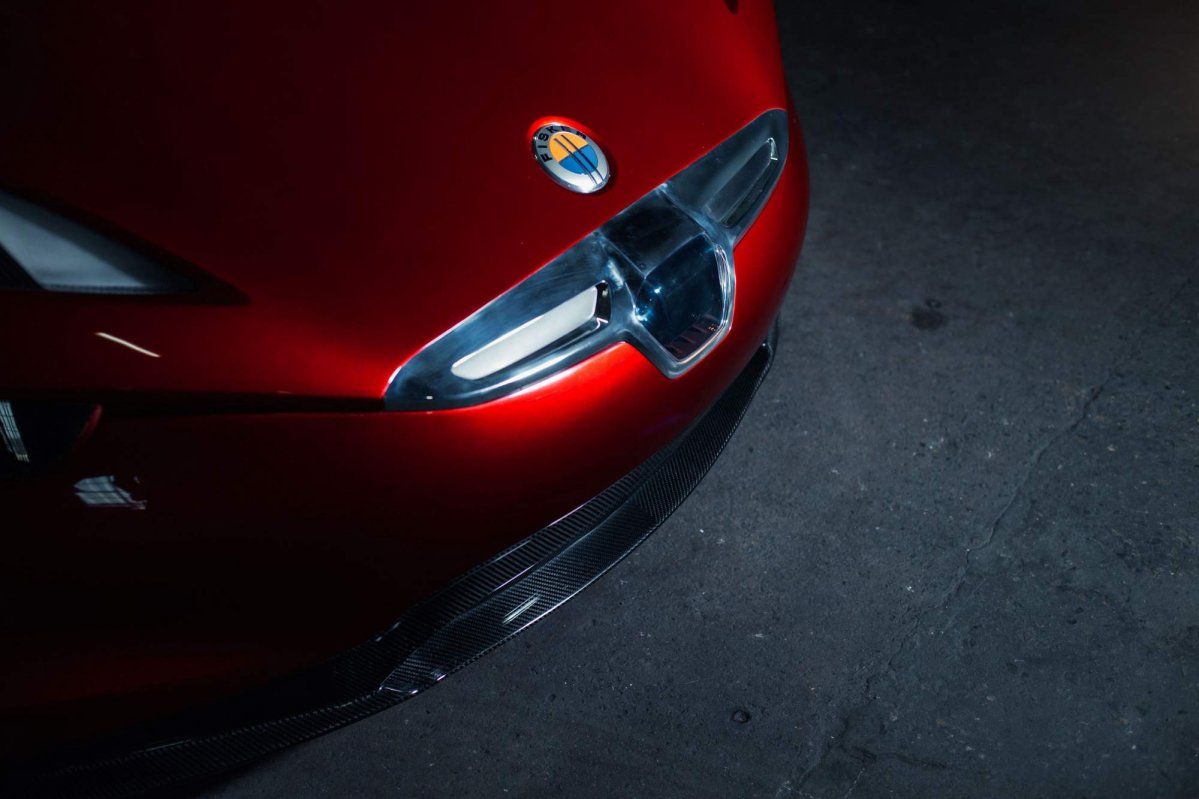 The EMotion features lightweight carbon fiber and aluminum construction, with aero features such as the front spoiler, side rocker panels, and rear diffuser made of carbon fiber. As an option, customers can fit carbon barrel wheels to the EMotion.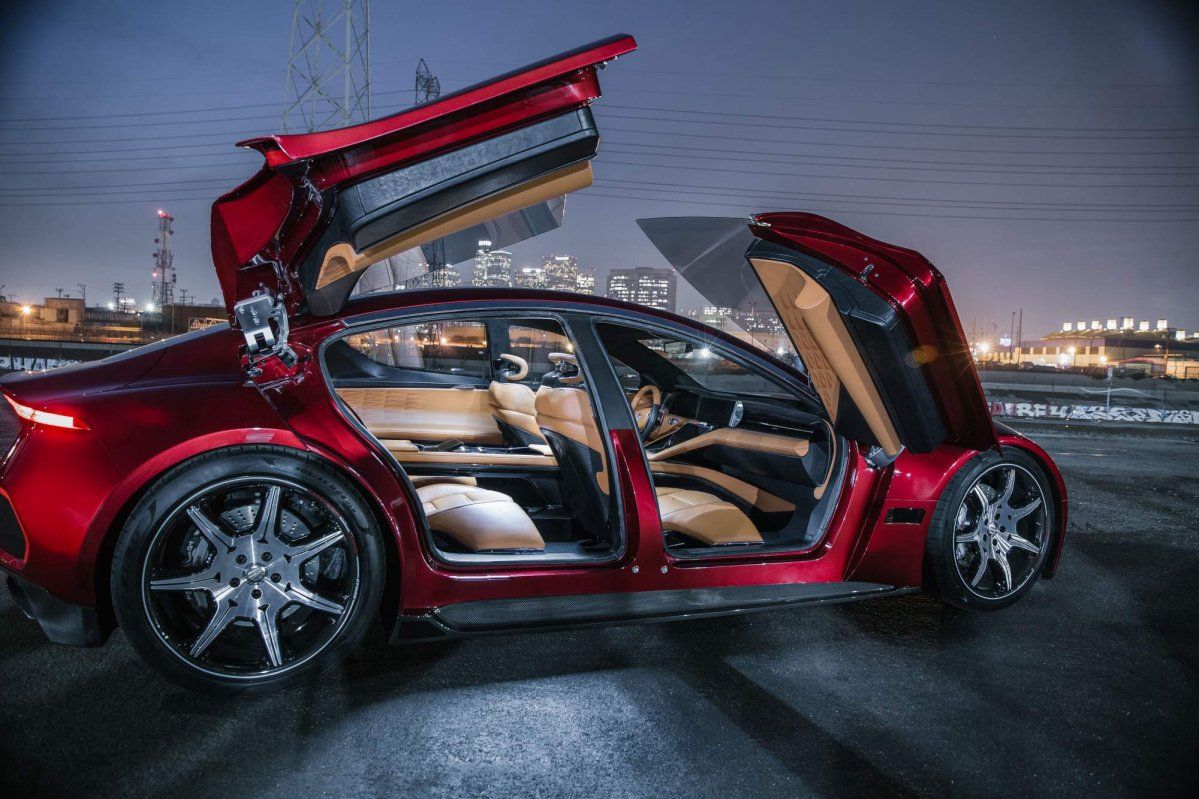 Access to the interior is made in the most dramatic way via the Fisker Butterfly Doors with exterior unmovable flush touch handles that can be opened or closed via a smartphone as well. Once inside, passengers are pampered with a Caramel and Midnight Black color scheme, ultra-soft premium leather upholstery for the four individual "first-class" seats, carbon fiber center console with additional storage space for tablets and accessories, a center curved screen, and three driver-oriented screens.
The vehicle also offers inductive charging ports and special holders for four smartphones. Optional extras include a five-seat configuration, a vegan interior, and 27-inch curved rear screen.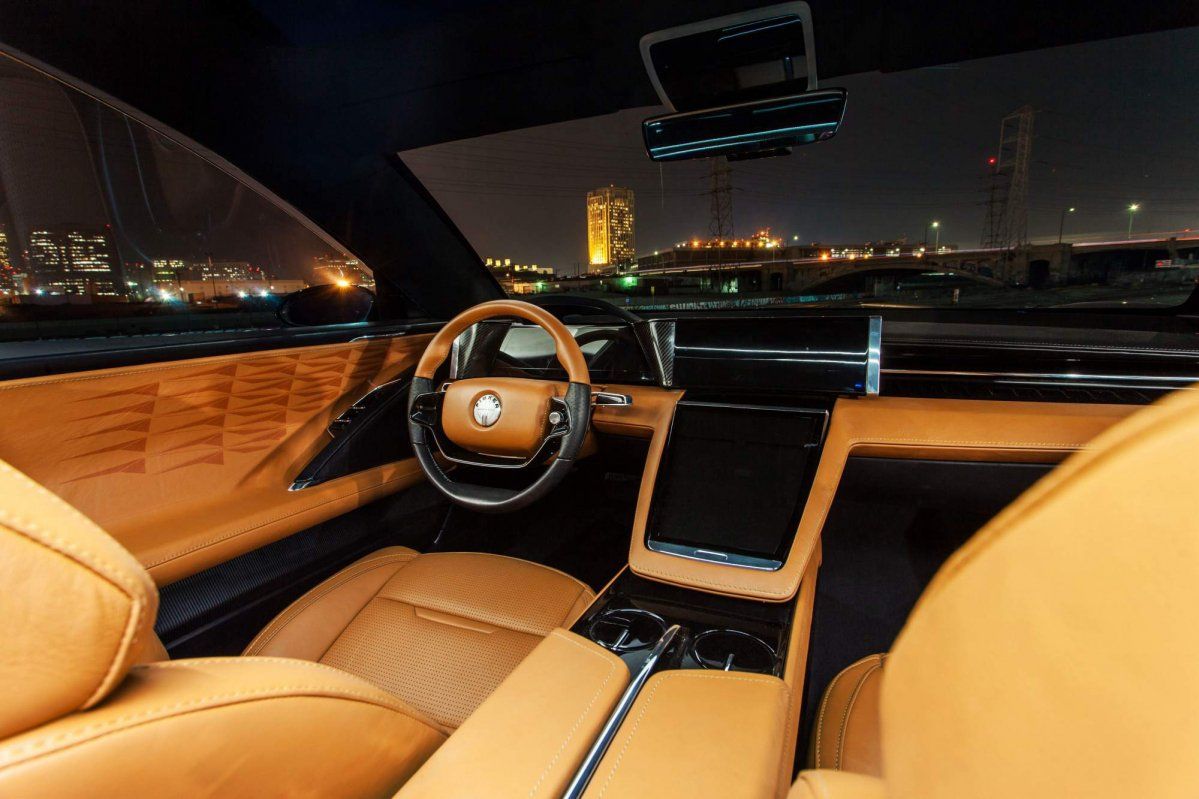 The performance is spectacular as well, with Fisker claiming the EMotion can go from 0 to 60 mph (0-96 km/h) in under 3 seconds and reach a top speed of 160 mph (257 km/h). That's because it's powered by "multiple" electric motors driving all four wheels and delivering more than 575 kW (around 780 hp).
The sexy EV boasts a range of 400 miles (644 km) thanks to the new Fisker Flexible Solid-State Battery that features breakthrough technology allowing it to deliver 2.5 times the energy density of lithium-ion batteries.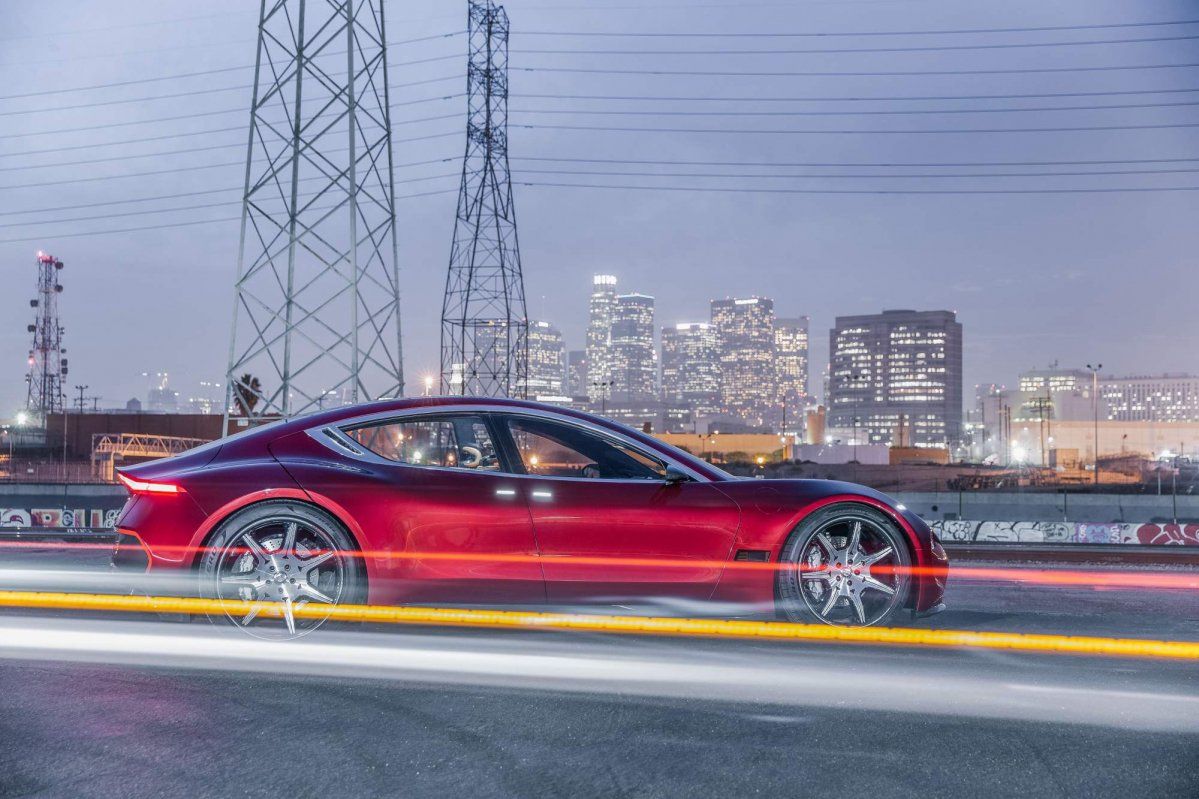 Further development is said to enable longer ranges of more than 500 miles on a single charge and charging times as low as one minute. Fisker says the automotive application of the new tech is expected to be production ready after 2020.
The EMotion will be built in the United States at a location to be announced during the second half of 2018.