8 underrated American muscle cars that still packed a weighty punch
Welcome to the classic era of muscle cars
America's affair with muscle and pony cars goes way beyond the usual bourgeois suspects like the Ford Mustang, Chevy Camaro or the Dodge Challenger.
We took a trip through the 1960s and early 1970s just to bring out some good ol' American muscle cars less heard of. That's not to be confused with not worthy or less powerful.
It also goes without saying that this list could do with your input as it is not the finished article on underrated muscle cars, so feel free to add other names you consider worthy.
So here they go, in no particular order:
1965 Oldsmobile Jetstar
First and foremost, keep in mind that this is a different model from the Jetstar 88 Series, which is entirely unrelated to the Jetstar I and was marketed as an entry-level full-size car in Oldsmobile's range.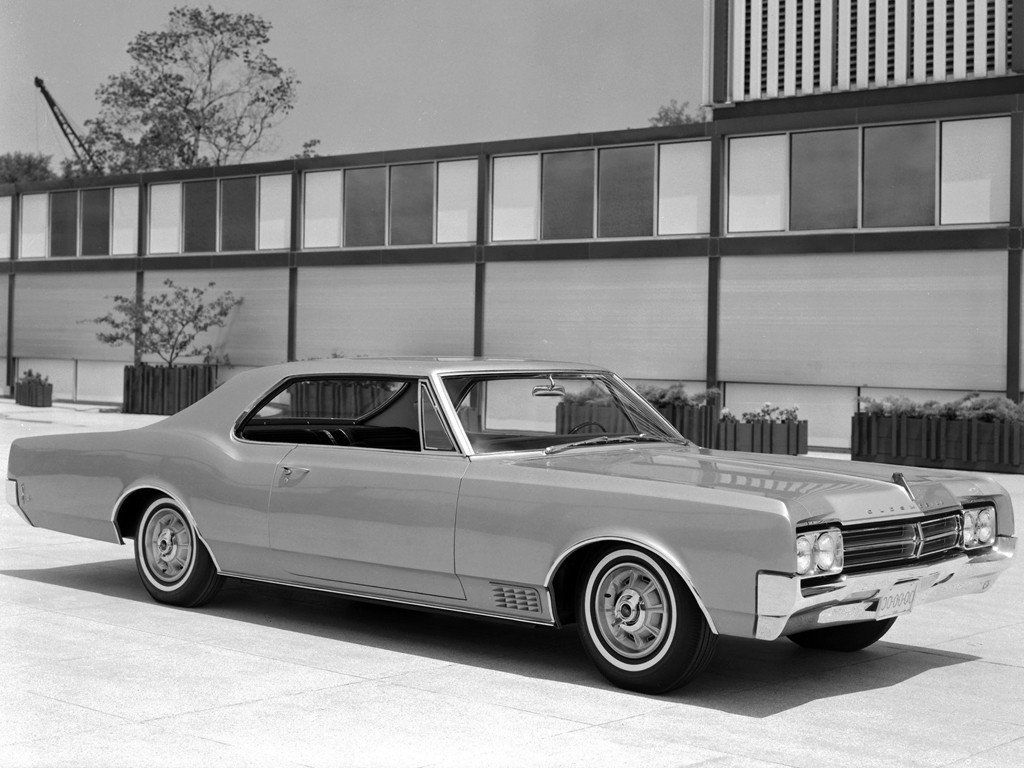 The Jetstar came to life in 1964 and was revised in 1965. In doing so, Oldsmobile fitted it with their most powerful engine at the time - a 425 cu-in (7.0-liter) V8 featuring four-barrel carburetor and 370 horsepower.
1968 Dodge Coronet/Super Bee
Coming to complete the trim levels offered by the Coronet - Coronet, Coronet Deluxe, Coronet 440, Coronet 500 and Coronet R/T, the Super Bee was a response to Plymouth's Road Runner.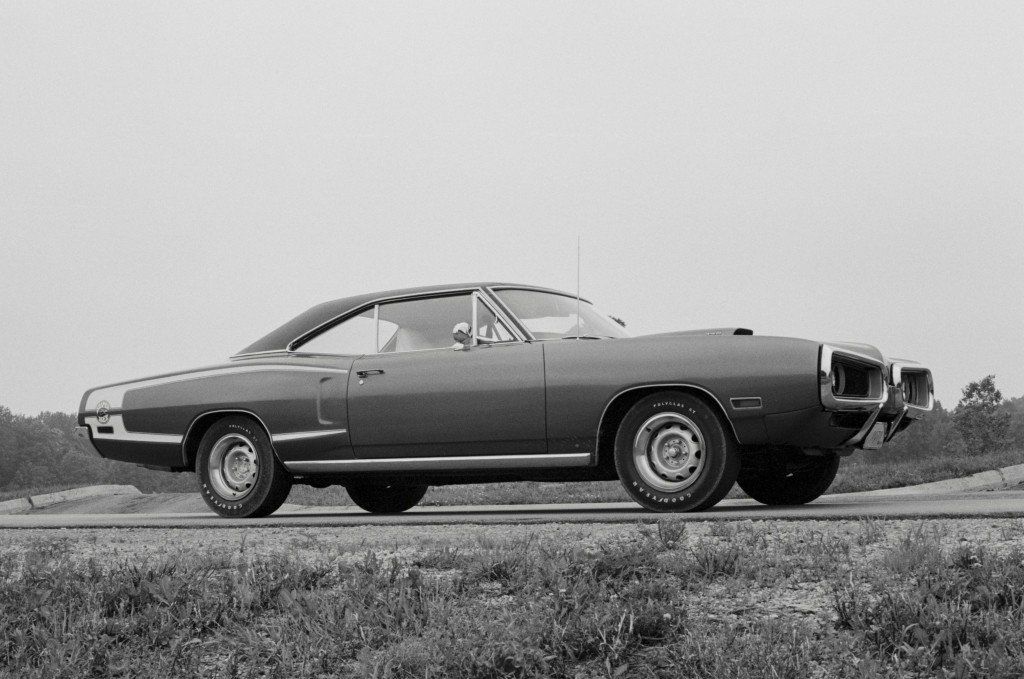 In 1969, Dodge introduced the A12 package exclusively on the Super Bee. With it came a 390 hp 440 cu in (7.2-liters) Magnum V8 engine, a hood made of fiberglass and 15-inch steel wheels. It also had what the aficionados call a "six-pack" or three two-barrel Holley carburetors.
1969 Mercury Marauder X-100
Yes, the X-100 was a performance version, but it mostly changed visual cues. It had rear fender skirts, and it could be had with either a bench seat, bucket seats or the so-called Twin Comfort Lounge seats.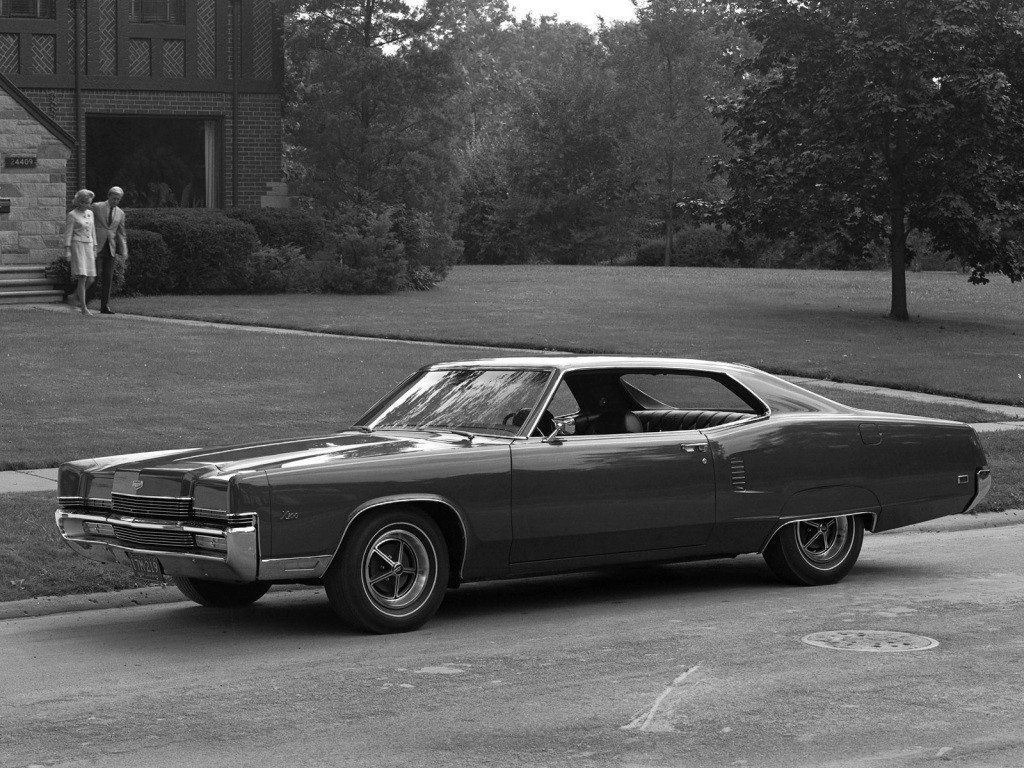 The regular Marauder version relied on a 390 cu in (6.4-liters) Ford FE engine while the full bifta X-100 used a 429 cu in (7.0-liter) V8 powerplant churning out 360 hp. Either way, it wasn't short of muscle.
1966 Mercury Comet Cyclone
Twin hood air scoops, a 335 hp, 390 cu in (6.4-liter) V8 engine offered as standard and an automatic transmission were the range-topping Comet Cyclone's selling points.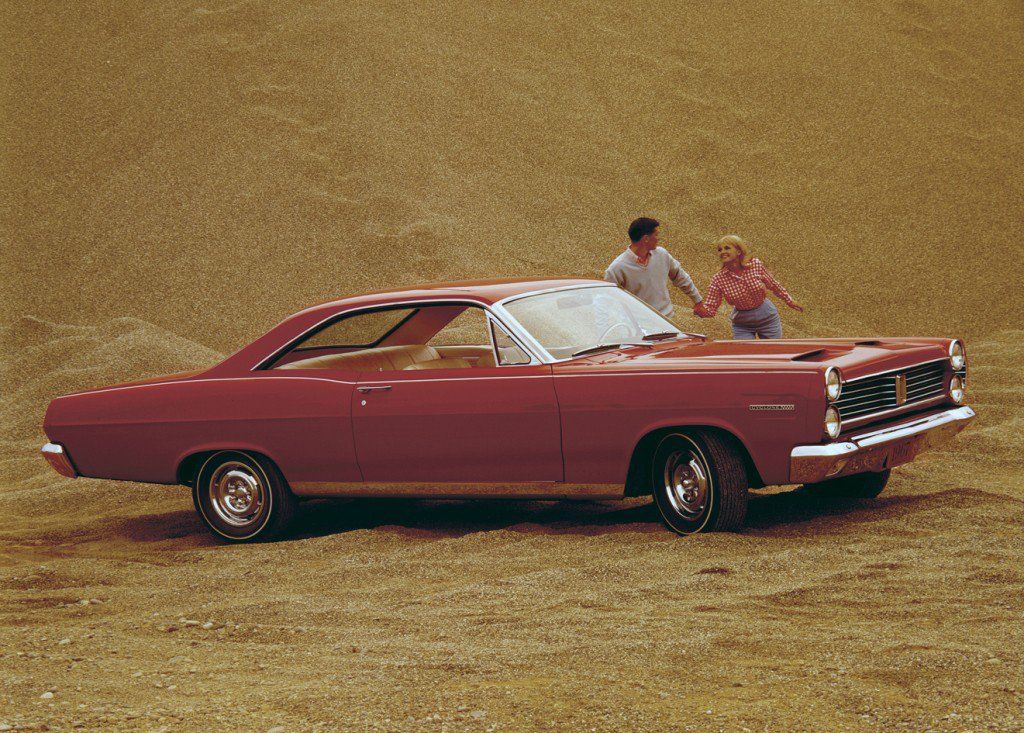 Visually, the model was instantly recognizable from its dual round headlights on each side of the grille.
1968 AMC Javelin
Very favorable reviews came in for the AMC Javelin after its launch, particularly from Motor Trend and Road & Track. You could only have the two-door hardtop-style body, but engine-wise, the standard offering included a 3.8-liter straight six or a 4.8-liter V8.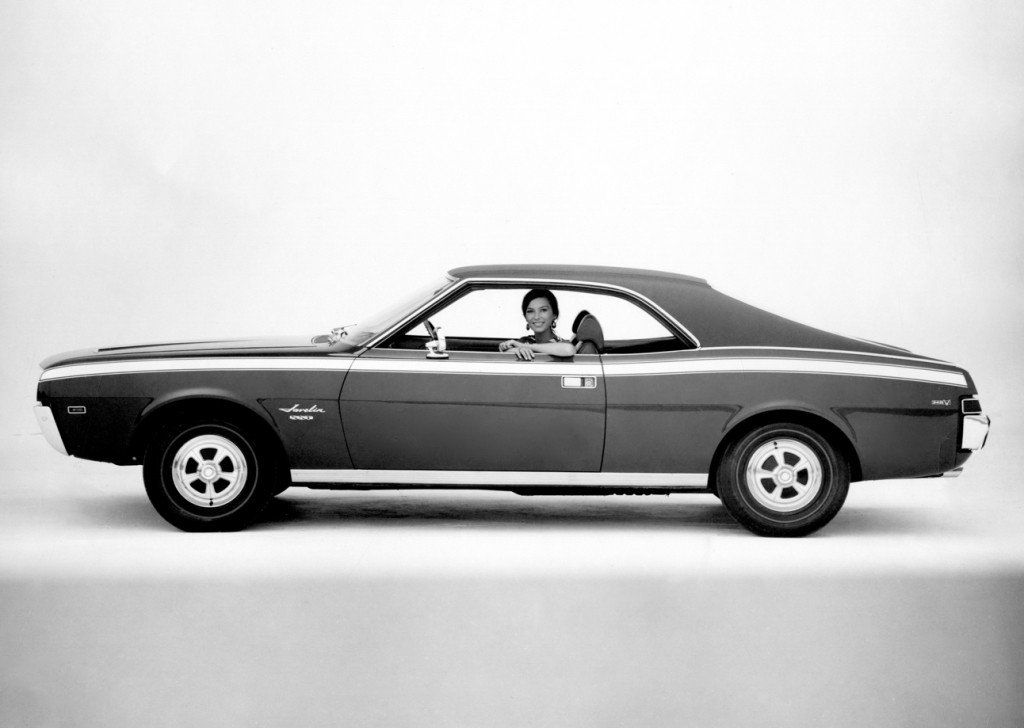 The pony car's most powerful iteration had the optional 5.6-liter V8, but with the Go Package, AMC would fit the Javelin with power front disc brakes, a tweaked suspension, dual exhausts and Magnum 500 wheels.
1964 Pontiac 2+2
Marketed as GTO's bigger brother, the 2+2 started out as a trim option for the Pontiac Catalina. It brought lighter door panels, bucket seats as well as extra body badges.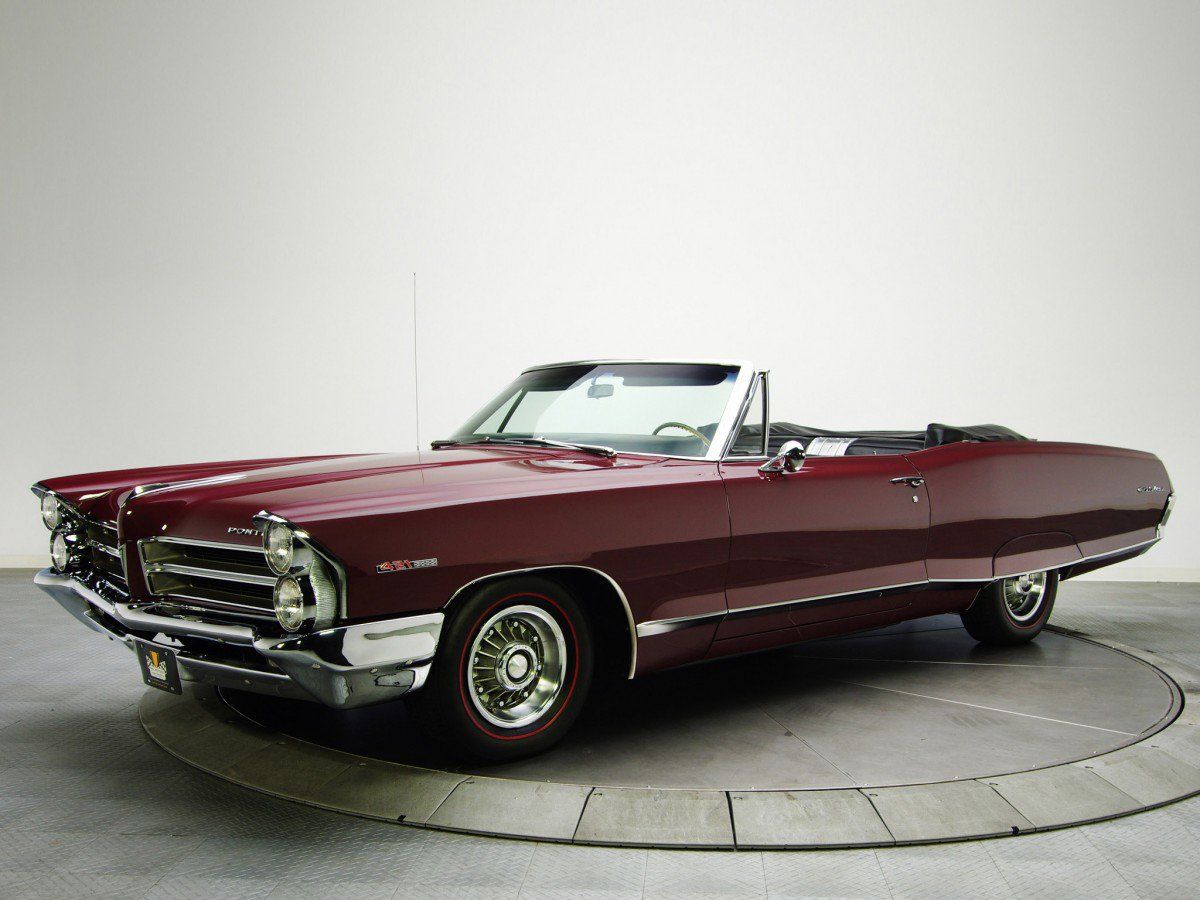 Under the hood roared a 6.9-liter V8 capable of delivering 320 hp and 455 lb-ft, but that was the optional range-topper. Standard, one could get a 6.4-liter engine with 283 hp and 418 lb-ft on tap.
1967 Pontiac GTO
We couldn't have mentioned the Pontiac GTO without giving it a proper place in this list.
Way more commercial than the 2+2, Pontiac's GTO went through a couple of design-altering mods that saw it receive eight taillights (four on each side) and a grille that wasn't split anymore.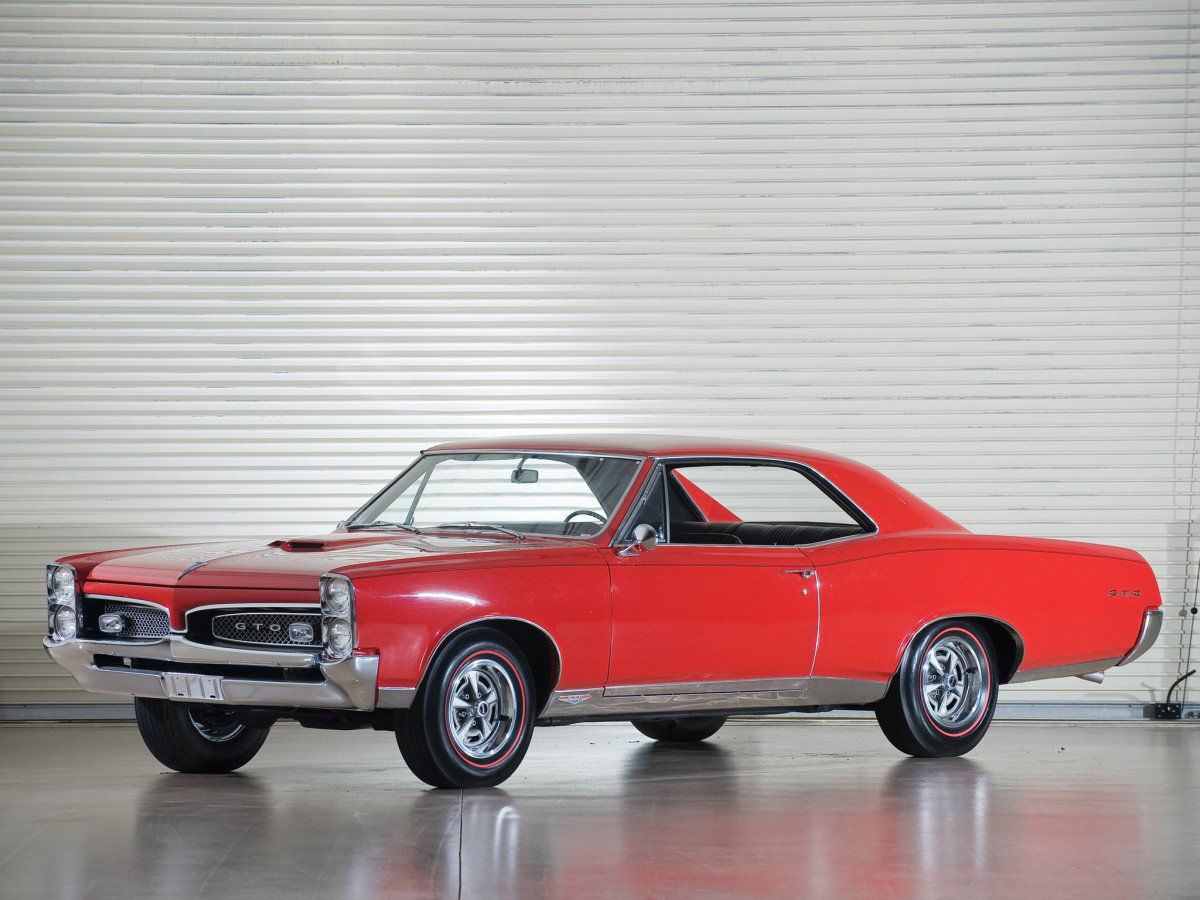 Its 400 cu in (6.5-liter) V8 got three derivatives - economy, standard and high output. The king of the hill produced 360 hp and 438 lb-ft. The 1967 Pontiac GTO also came with safety features, like an energy-absorbing steering column and wheel plus a shoulder belt option and padded instrument panel.
1970 Buick GSX/Stage 1
Back in 1970, Buick's literature for the GSX read like this: "With 510 lb-ft on tap from its 455 "Stage 1" V-8 engine, no other competitor in the muscle car era could top the 1970 Buick GSX's torque."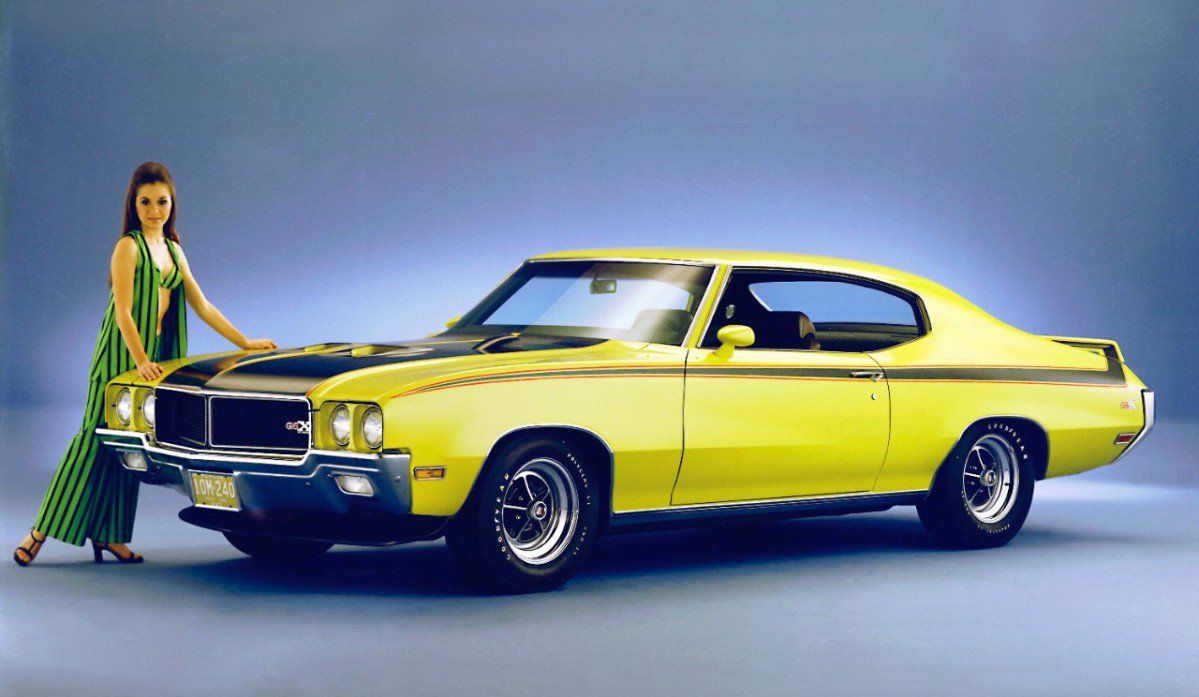 It was built to go head-to-head with the likes of Plymouth Hemi Cuda and Pontiac GTO Judge, and in doing that, Buick turned the GSX into the classic era muscle car that had the most high-performance parts fitted as standard.