800-hp Cadillac Escalade HPE800 drag races stock 650-hp Chevrolet Camaro ZL1 1LE
Place your bets, ladies and gentlemen
Like magic, Hennessey Performance's HPE800 package has the ability to turn the gargantuan Cadillac Escalade into a supercar-beating SUV. By attaching a high-flow 2.9L supercharger to the 6.2-liter V8 engine (along with other upgrades), the tuner manages to unleash 805 horsepower and 812 lb-ft (1,100 Nm) of torque — that's almost double the power and torque of the stock Escalade!
The result is an Escalade that can go from 0 to 60 mph in 3.7 seconds and cover the quarter-mile in 11.7 seconds at 116 mph. This kind of performance turns the Hennessey-tweaked Escalade into a worthy drag race competitor, as you're about to see.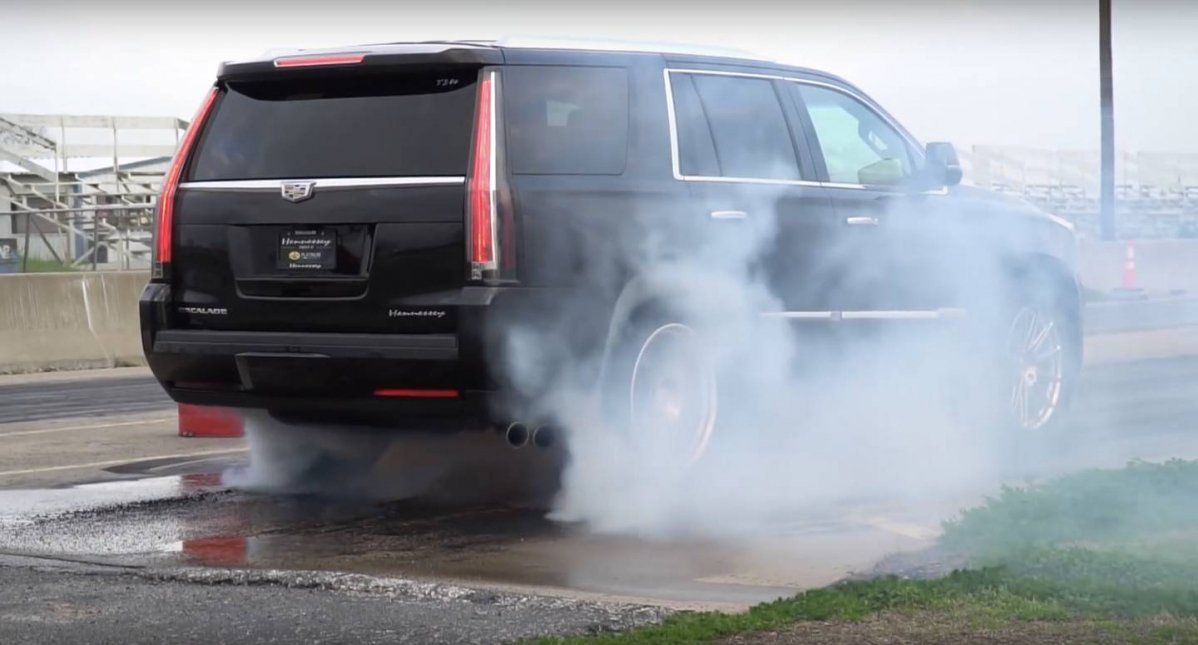 Hennessey pitted a souped-up Escalade against the hottest stock Camaro, the ZL1 1LE, just to showcase the difference the HPE800 upgrade makes. As you probably know, the most track-focused Camaro is motivated by a 650-hp supercharged 6.2-liter LT4 V8 engine mated to a six-speed manual transmission featuring Active Rev Match that sends power to the rear wheels.
The rear-wheel drive system may be a downside in this particular case because the Escalade should put the power down better thanks to the all-wheel-drive system. Then again, the Camaro is much lighter, so this drag race promises to be quite interesting. Check it out.
WATCH MORE: 2018 Chevrolet Camaro ZL1 1LE record-setting Nürburgring-Nordschleife lap