Abarth 695 70° Anniversario debuts with manually adjustable roof spoiler
Limited run of just 1949 units
The new Abarth 695 70°Anniversario special edition, of which 1949 units will be produced, was presented at the 2019 Abarth Days, the largest gathering of fans of the Scorpion in Europe.
The new Abarth 695 70° Anniversario special edition was presented in Milan to celebrate the 70th anniversary of the Abarth & C. brand and to pay homage to the ingenuity of its founder Carlo Abarth (1908 - 1979).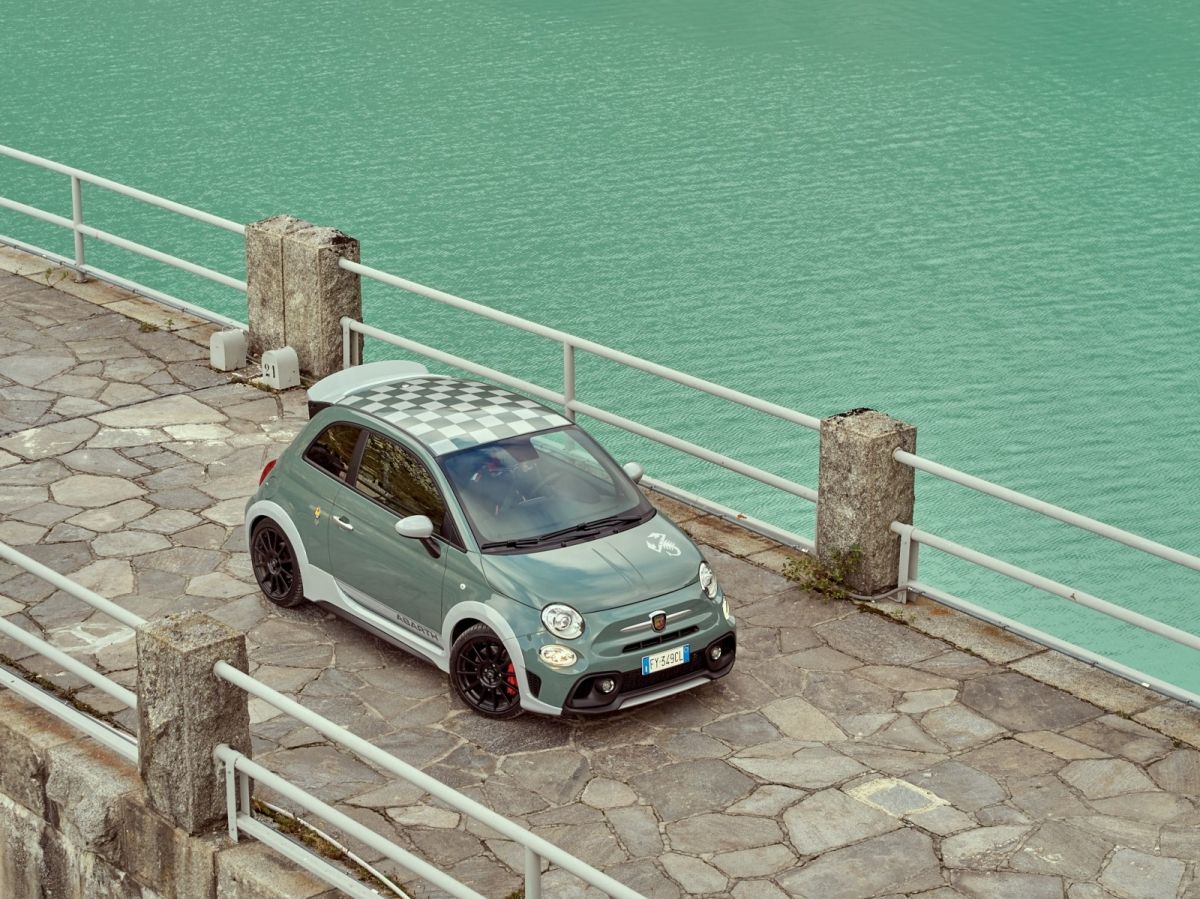 Produced in just 1949 units, which was the year the company was founded, the new limited edition is the most important of the sequence of tributes presented during this year's celebrations.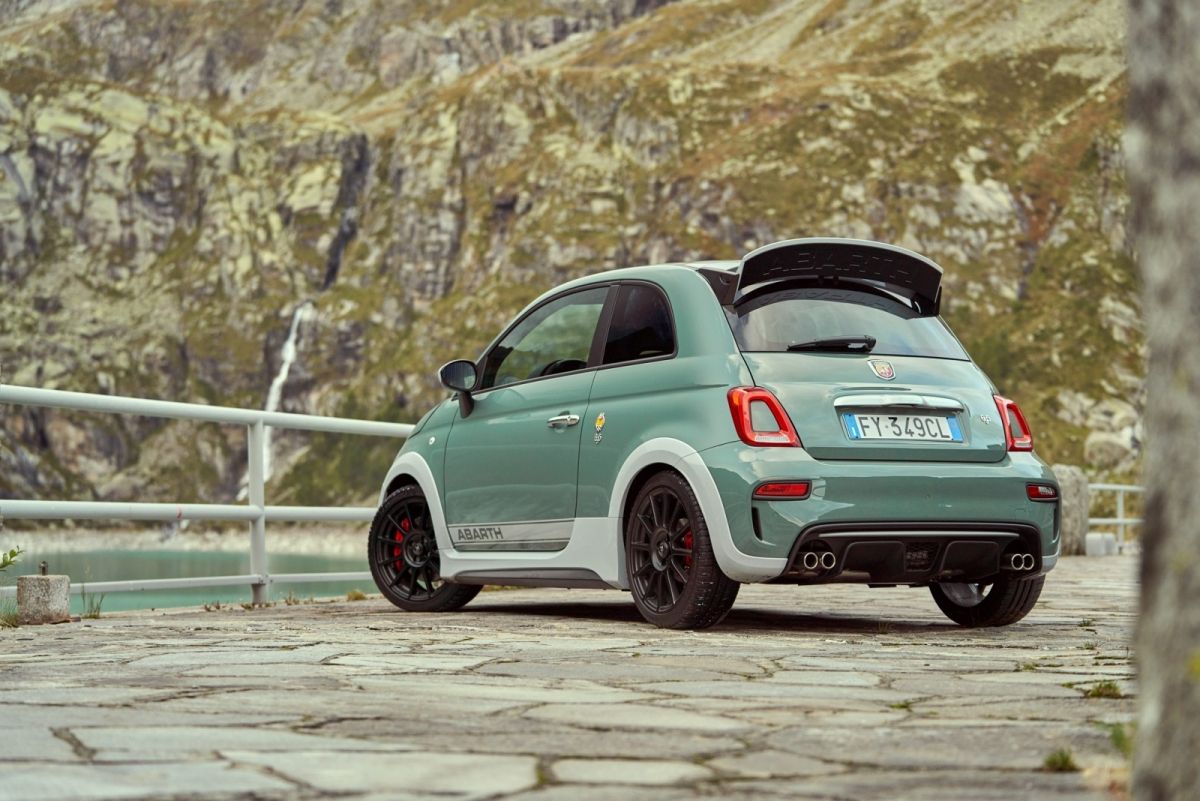 The new Abarth 695 70° Anniversario is equipped with the new "Spoiler ad Assetto Variabile", which is the result of the work of Abarth engineers in the FCA wind tunnel in Orbassano (Turin), designed to improve the aerodynamics of the car. It increases grip on fast mixed courses and stability at high speeds.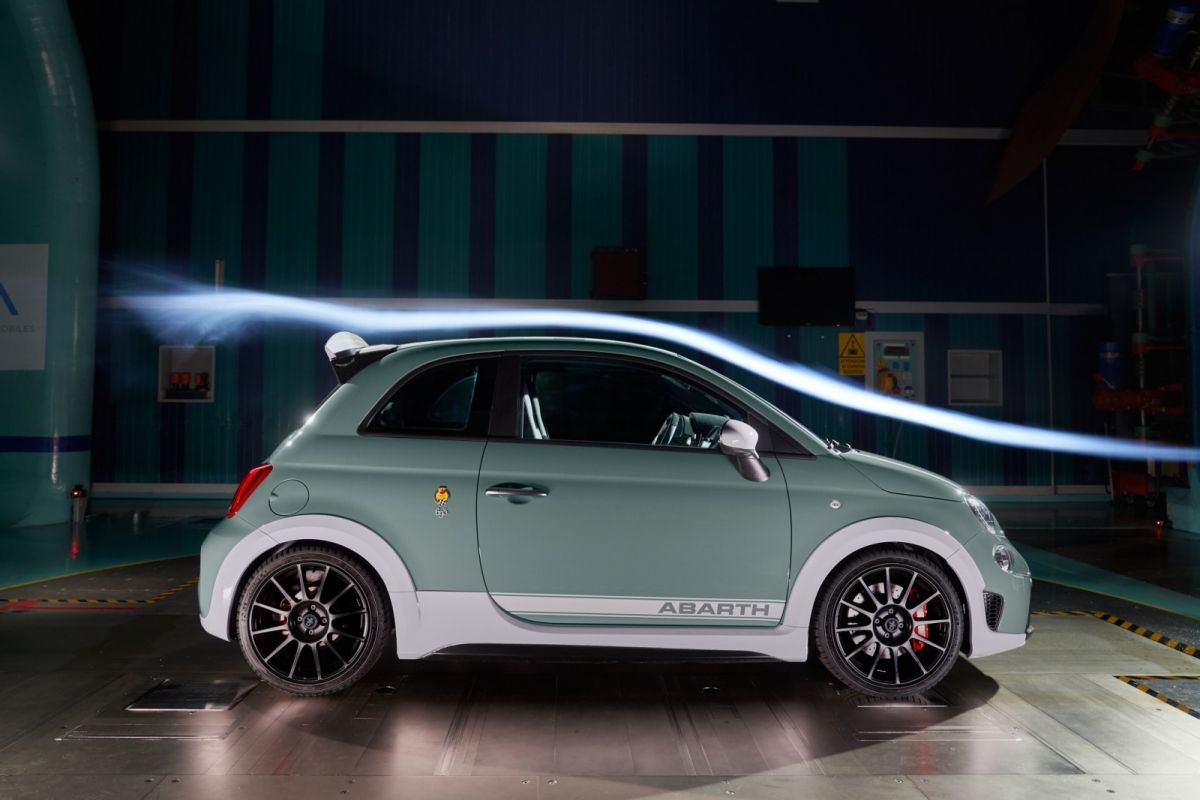 The spoiler is manually adjustable, just like in races where it is not uncommon to see the mechanics in the pits adjust the angle of the spoiler to allow the driver to set the behaviour of the car according to the track. On the Abarth 695 70° Anniversario, the "Spoiler ad Assetto Variabile" can be adjusted to 12 positions with an inclination from 0° to 60°. In the maximum inclination position (60°), the spoiler increases the aerodynamic load by up to 42 kilograms at a speed of 200 km/h.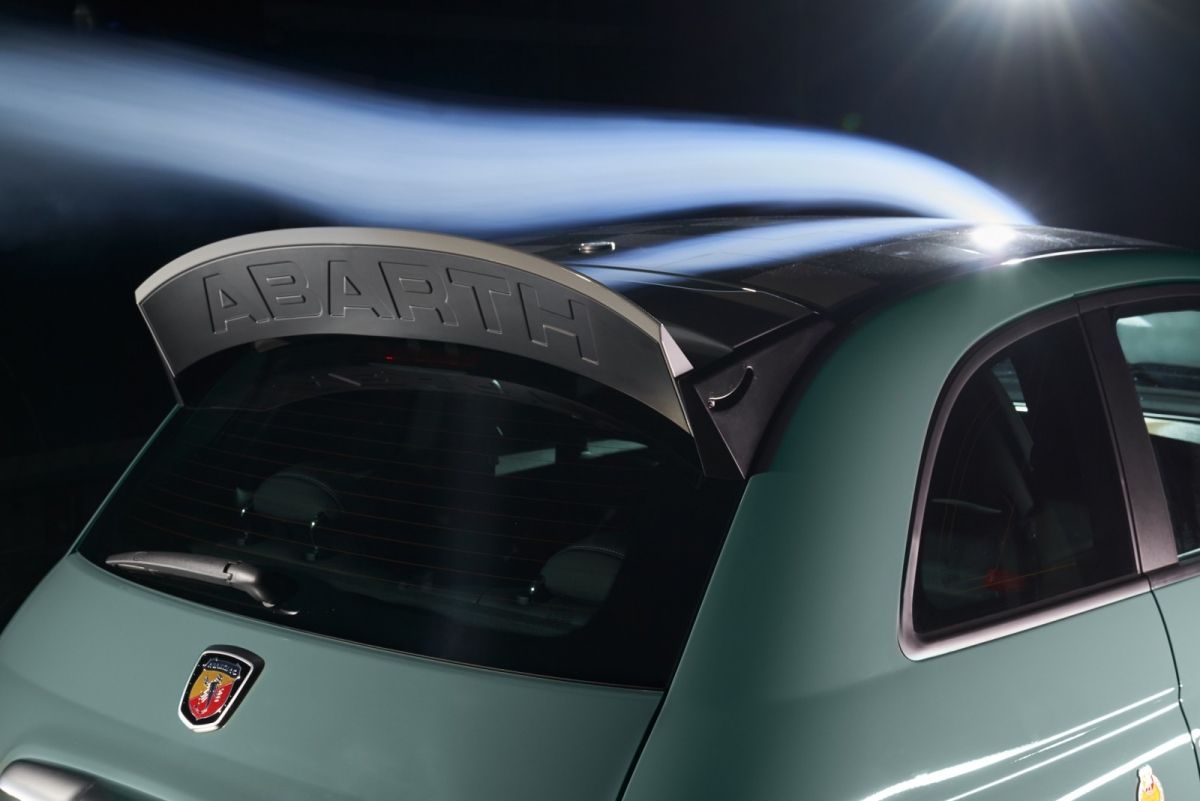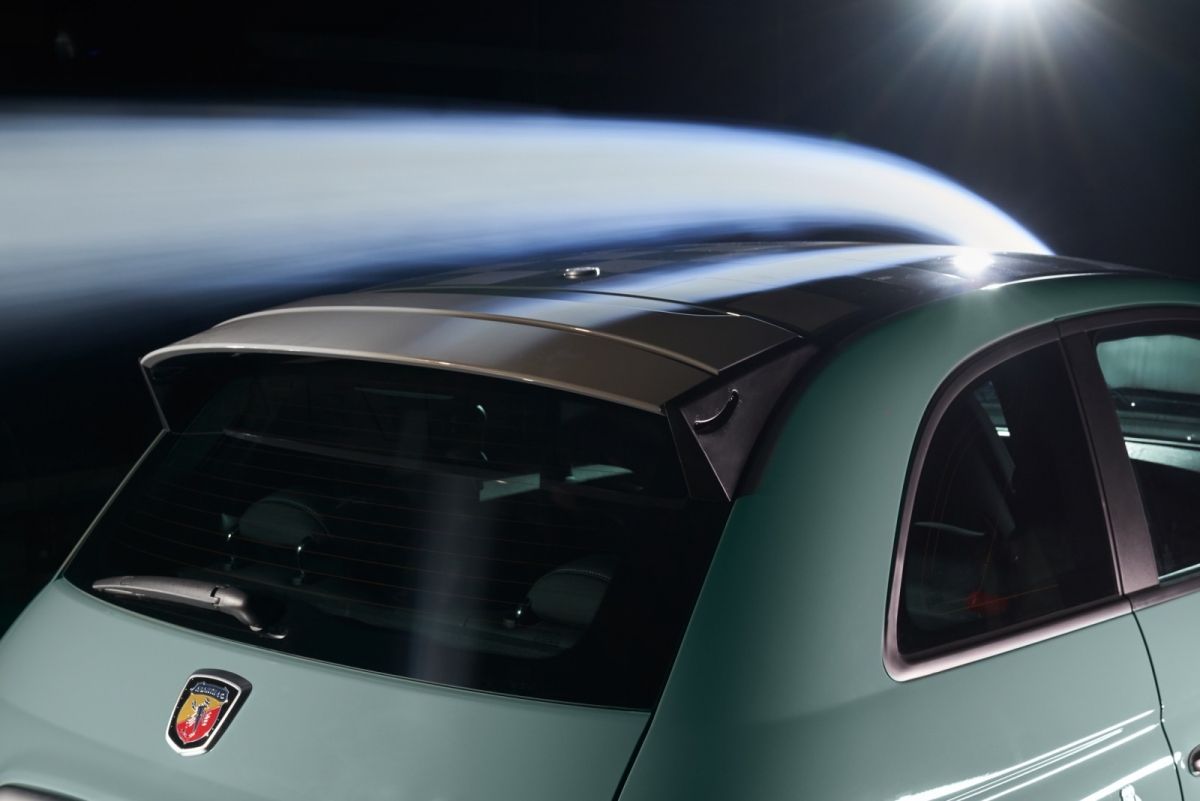 A practical example is the legendary Curvone of the Vallelunga circuit, where the "Spoiler ad Assetto Variabile" allows the driver to reduce steering corrections by almost 40%.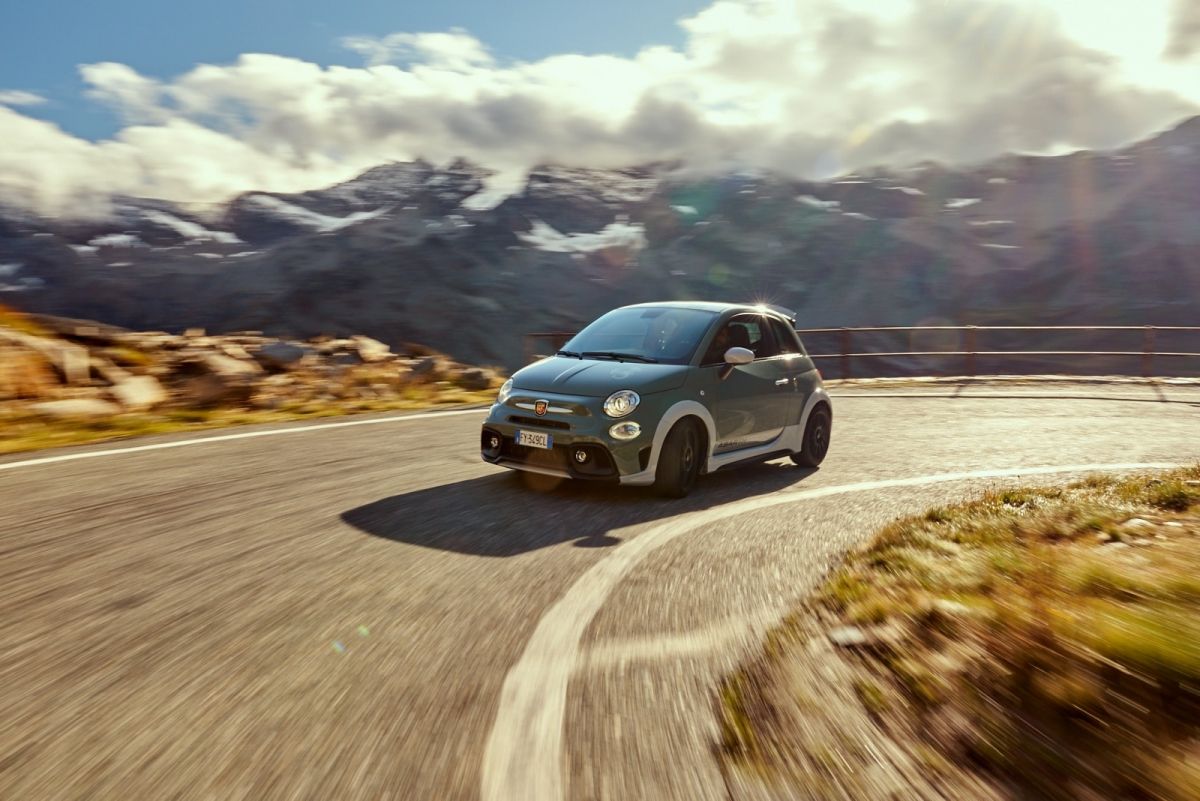 The looks of the new Abarth 695 70° Anniversario are further characterised by picking up some iconic style cues of the past and present, such as the Record Monza active exhaust, the new Monza 1958 green livery (a tribute to the colour of the first 500 Abarth that set six international records at Monza that year), the many Campovolo grey details, including the "Spoiler ad Assetto Variabile", the Body Kit, and the mirror caps.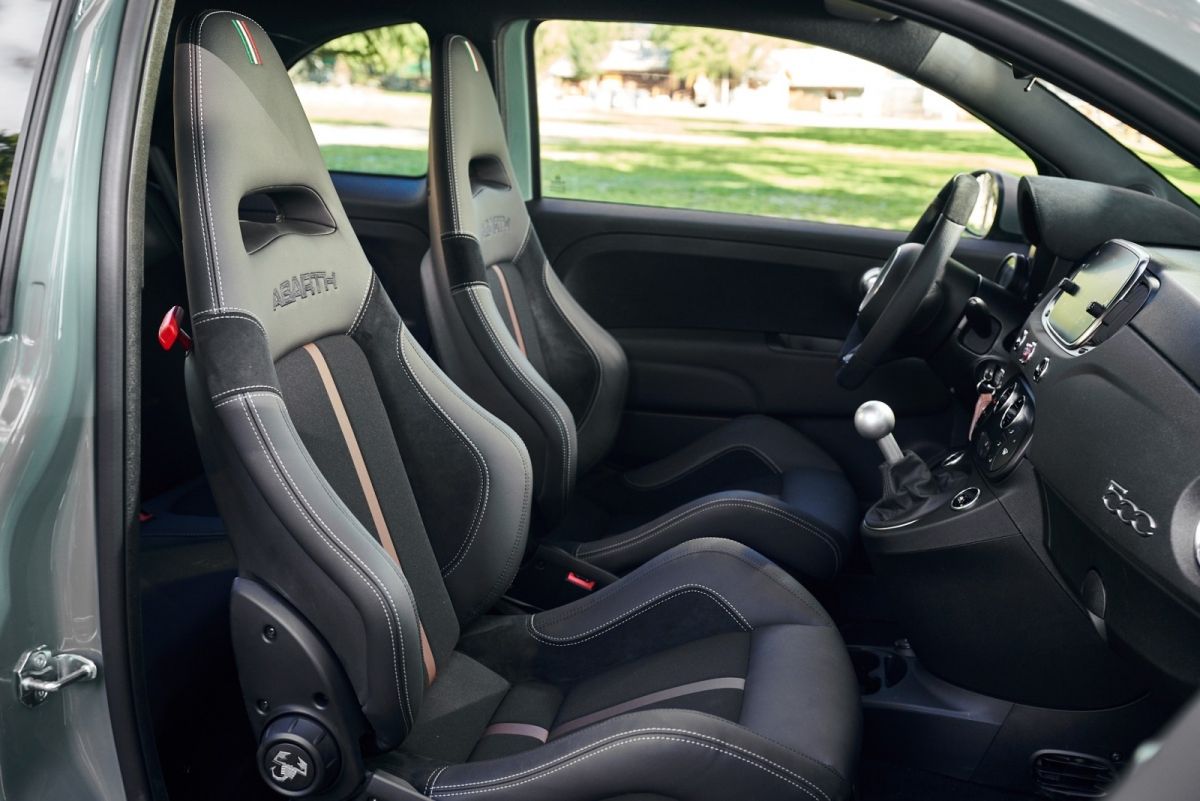 The same colour is used for the Scorpion stickers on the bonnet and the chequered sticker on the roof to reassert its sporty look. The 17 inch SuperSport alloy wheels and the bright red Brembo calipers are also standard. The limited-run Abarth uses Brembo brakes with four-piston aluminium calipers and 305-mm discs at the front and 240-mm discs at the rear, both self-ventilated.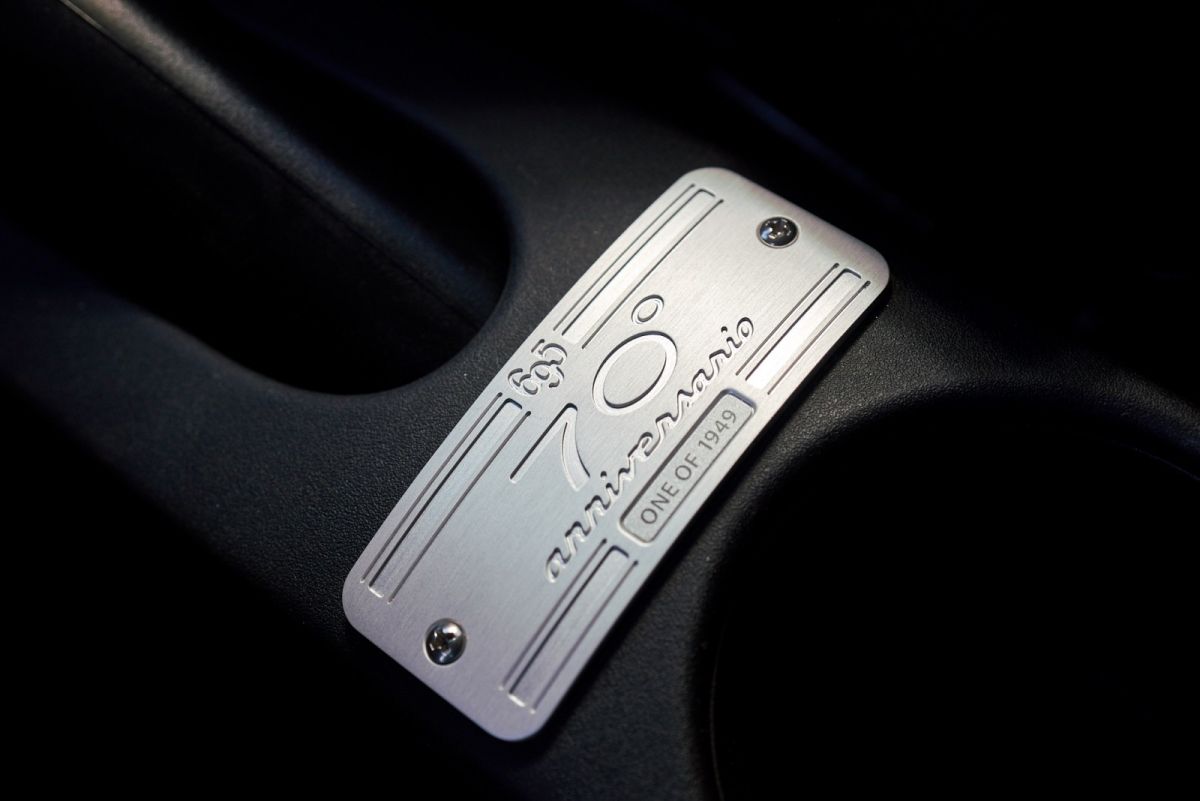 The new 695 70° Anniversario is equipped with the most powerful engine in the Abarth range. The 1.4-litre turbocharged engine delivers 180 hp of power and 250 Nm of torque at 3000 rpm with a top speed of 225 km/h (with spoiler set to 0° position) and acceleration from 0 to 100 km/h in just 6.7 seconds.