Also comes with mountain-moving levels of torque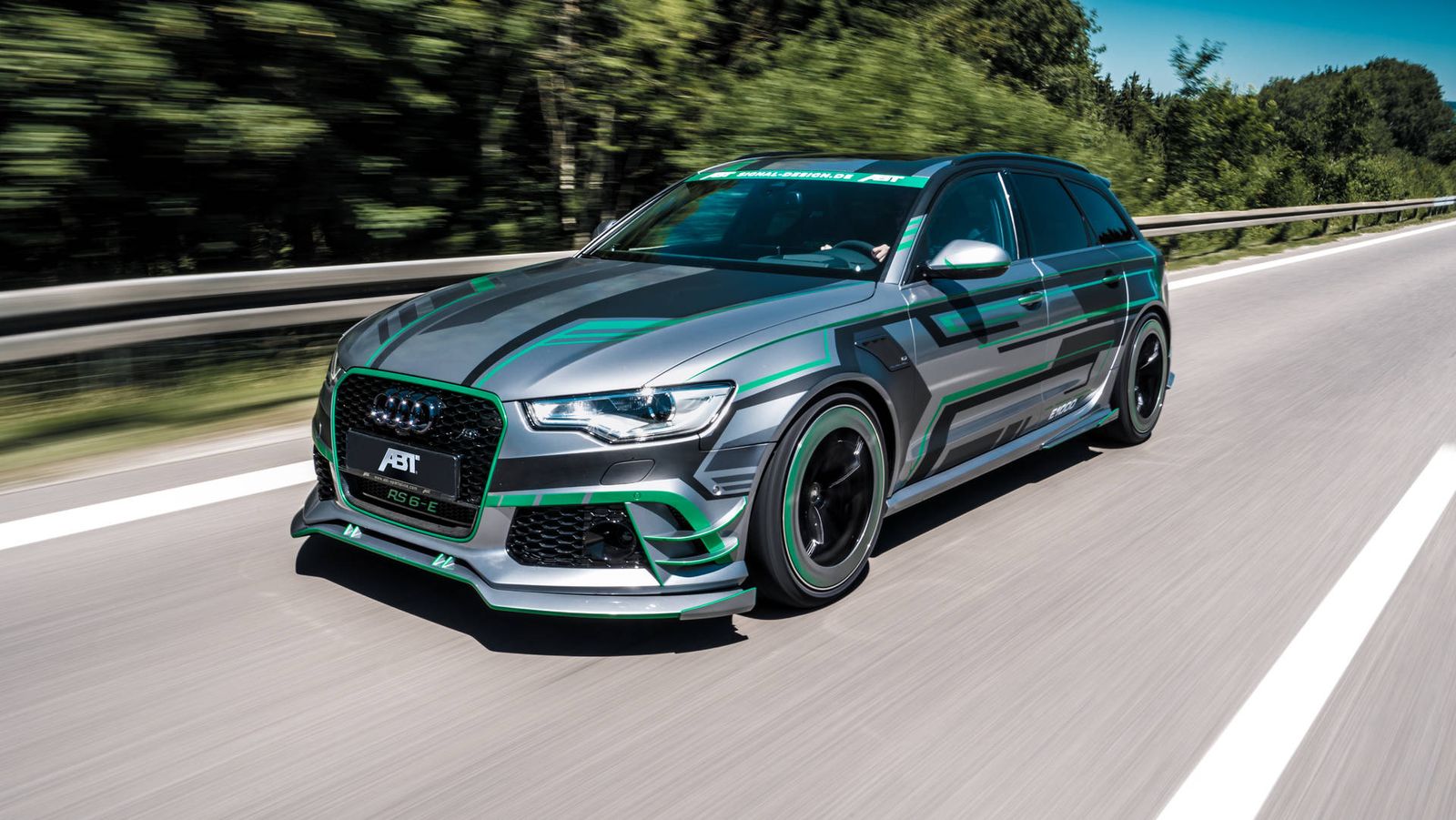 ABT usually makes Audis faster and more aggressive looking, but this time they've taken a different approach and are now showcasing their first electrified project. Called ABT Audi RS6-E Hybrid Concept, currently a one off, it uses an electric motor strapped to the transmission to seriously up the power and torque of a regular RS6.
The tuner says its electric motor boosts the combined power output to 1,018 PS and torque up to 1,291 Nm and this translates into a sprint time to 100 km/h / 62 mph of 3.3 seconds and a top speed of 320 km/h or nearly 200 mph.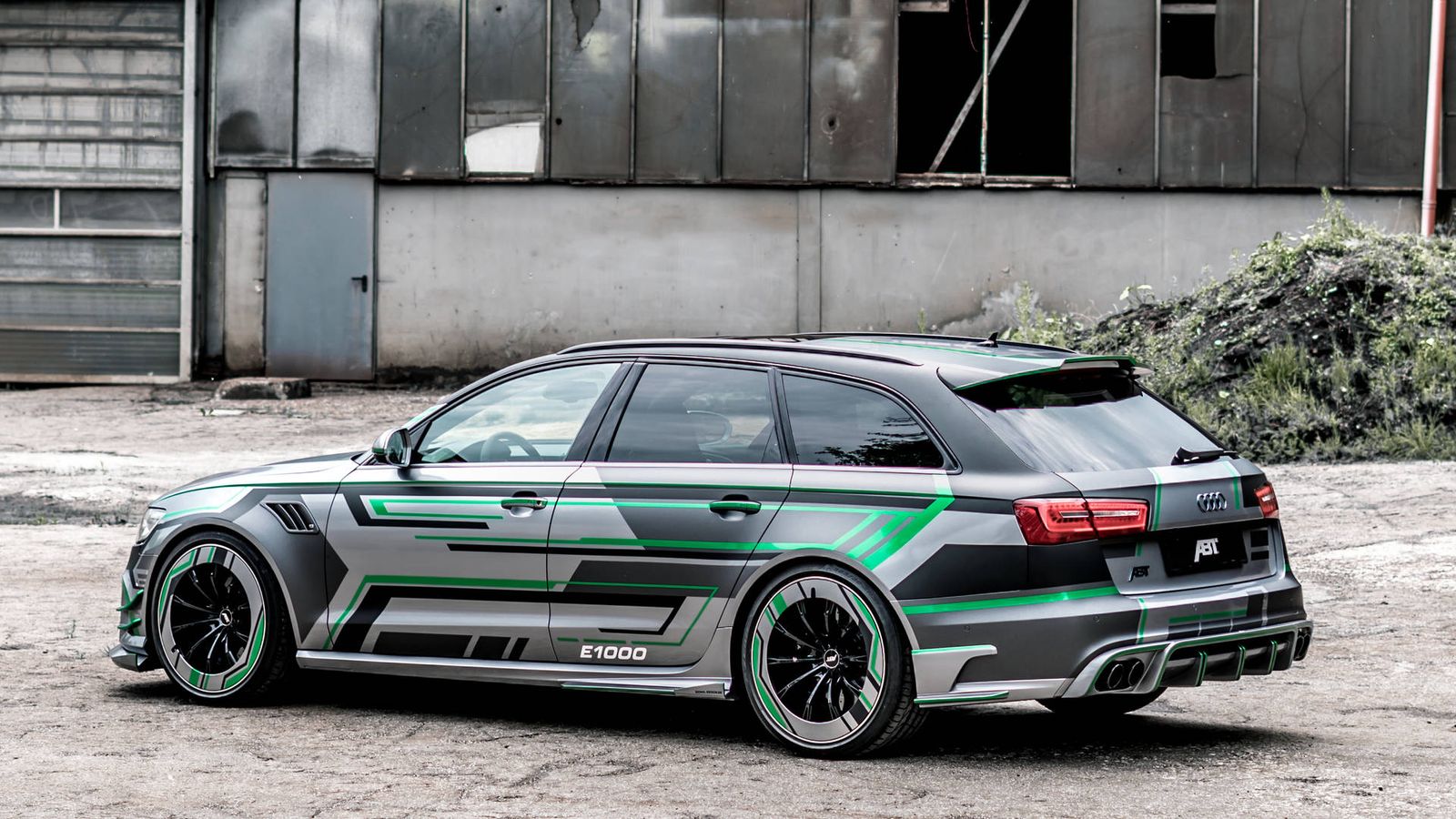 Power is stored in a 13.6 kWh battery pack mounted in the boot, but the vehicle lacks an all-electric mode.
ABT has also changed the look of the RS6, with aerodynamic rims, new exterior bits most noticeable of which is the rear spoiler and a wrap with green accents. The green theme is carried over inside where trim trim pieces are painted in the same shade.
The vehicle is fully functional, but it's currently a testbed and the company has not yet announced if it plans to offer it for sale (yet).
CHECK OUT: Our Audi road test reviews