ABT-modified Audi RS 3 Sportback boasts 500 hp, does 0-100 km/h in 3.7 seconds
It will leave many supercars in the dust
Leading Audi and VW aftermarket specialist ABT Sportsline has released a new performance kit for Audi's most potent hot-hatch, the RS 3. Last year, Audi Sport upgraded the RS 3's 2.5-liter five-cylinder turbo engine, giving it 400 metric horsepower (395 bhp) and 480 Nm (354 lb-ft) of torque.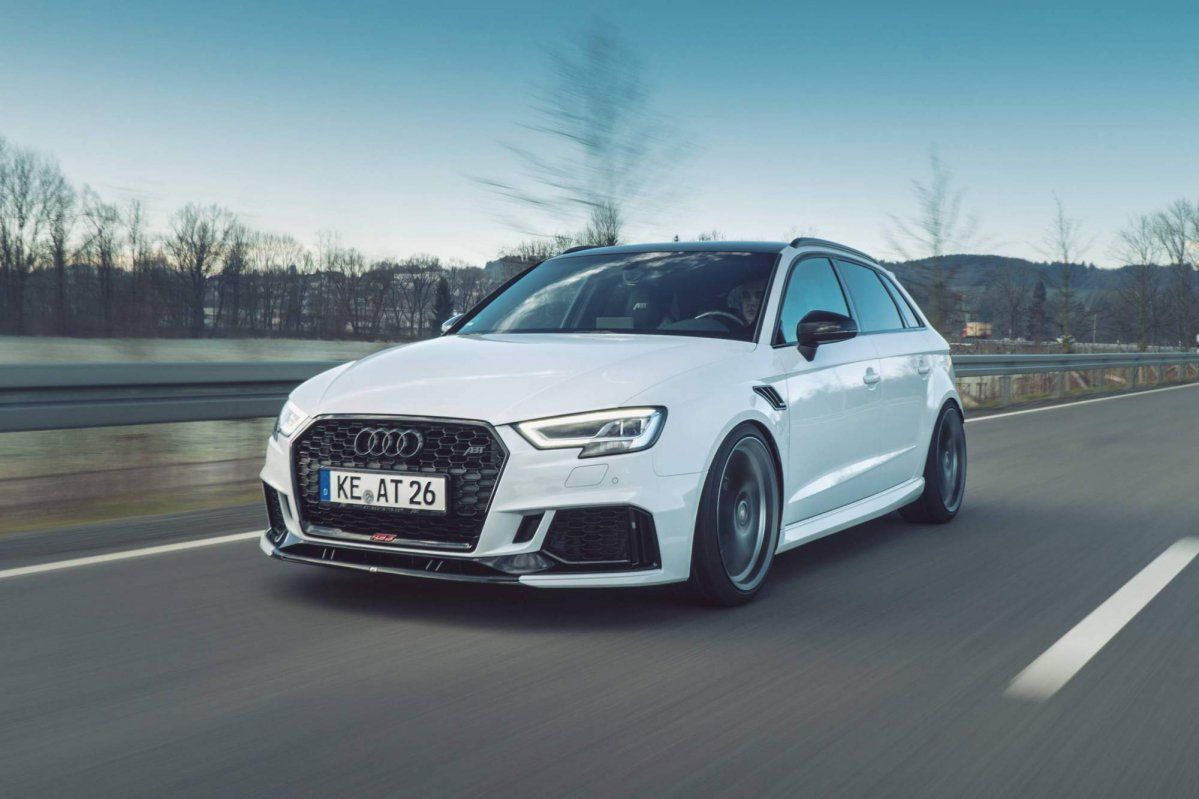 Not long after that, ABT Sportsline released a tuning kit that raised the engine output to 460 hp. However, the tuning firm is aware there will always be customers wanting more, which is why it has further tweaked the inline-five engine. With the help of a specially developed and adapted engine control unit, ABT has released 500 hp (493 bhp) from the 2.5-liter mill.
Thanks to the 100-hp advantage it has over the stock model, the ABT RS 3 covers the 0-100 km/h sprint in 3.7 seconds and continues to push until it reaches a 300 km/h (186 mph) top speed. Those represent improvements of 0.4 seconds and 50 km/h, respectively.
The ABT Power R kit is not the only upgrade the company offers to RS 3 owners. To help put that extra power on the road, ABT fits stiffer springs as well as sport stabilizers on both axles. Furthermore, ABT and KW Automotive are developing a coil-over suspension with specific ABT damper tuning that is said to offer an ideal compromise between sporty handling and ride comfort.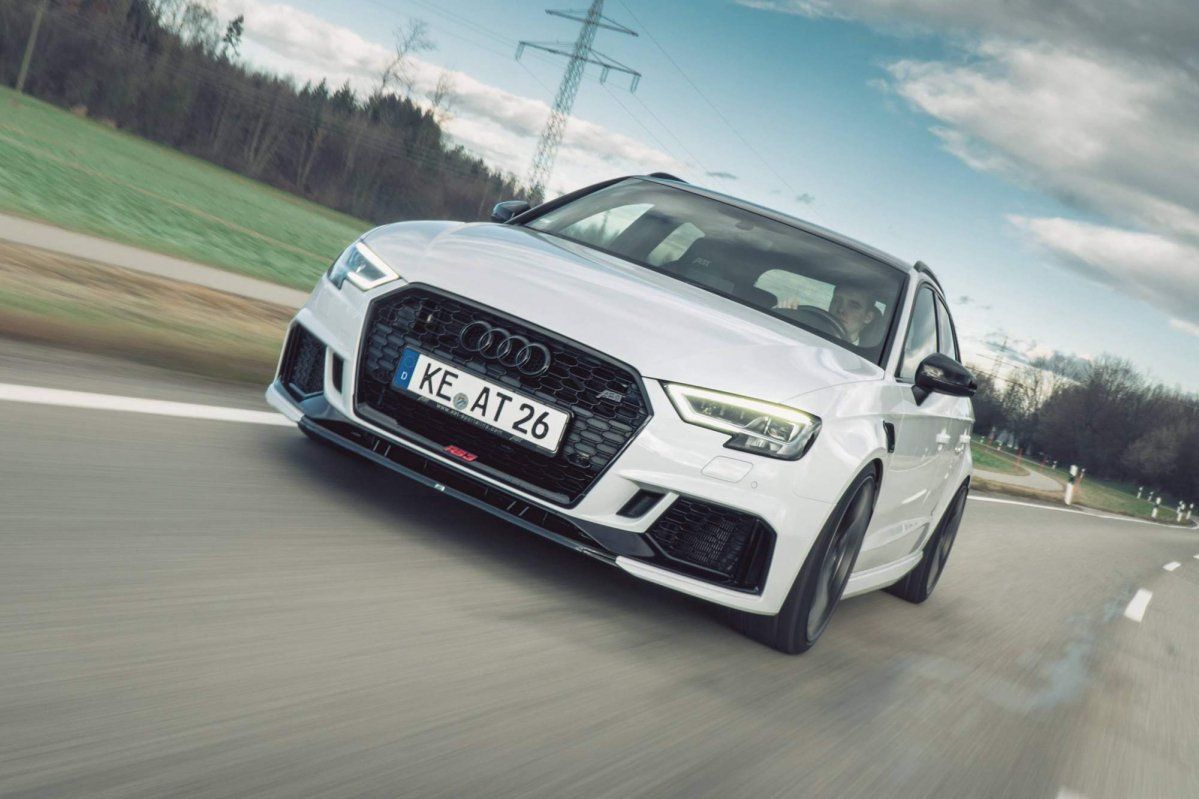 Other modifications include the ABT Brake Upgrade Kit consisting of 380-mm discs on all corners, stainless steel quad exhausts tips with 102-mm in diameter each, and several 19- and 20-inch alloy wheel models.
Styling-wise, ABT Sportsline opted for subtle tweaks such as a front lip attachment, a front grille attachment with RS3 logo, rear apron set, as well as various refinements in carbon for the interior.
If you're curious about the price of all these upgrades, ABT Sportsline charges €16,900 in Germany (including VAT but excluding a €2,200 assembly and TÜV certification. If you don't already have an RS3, the price is €74,390.
Now check out another bonkers ABT Sportsline creation, the 735-hp Audi RS 6 "1 of 12."