It's quicker, more powerful, and a lot greener if you choose the Sonoma Green paintwork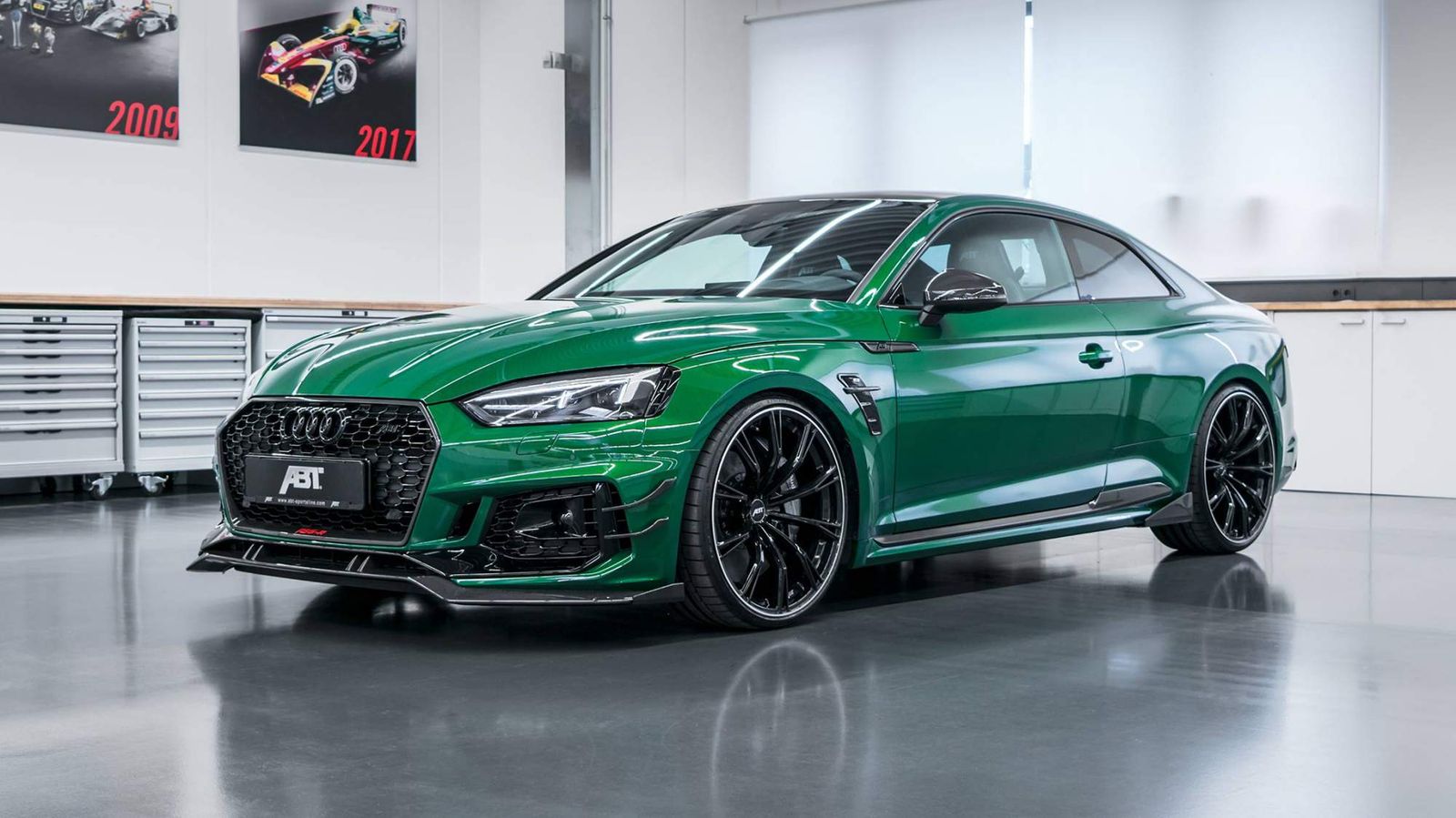 ABT Sportsline is doing its best to improve models from Audi's stable and the RS5 Coupé is one of the tuning firm's prime targets. For this year's Geneva Motor Show, ABT has given Audi Sport's performance coupé a significant appearance and performance boost.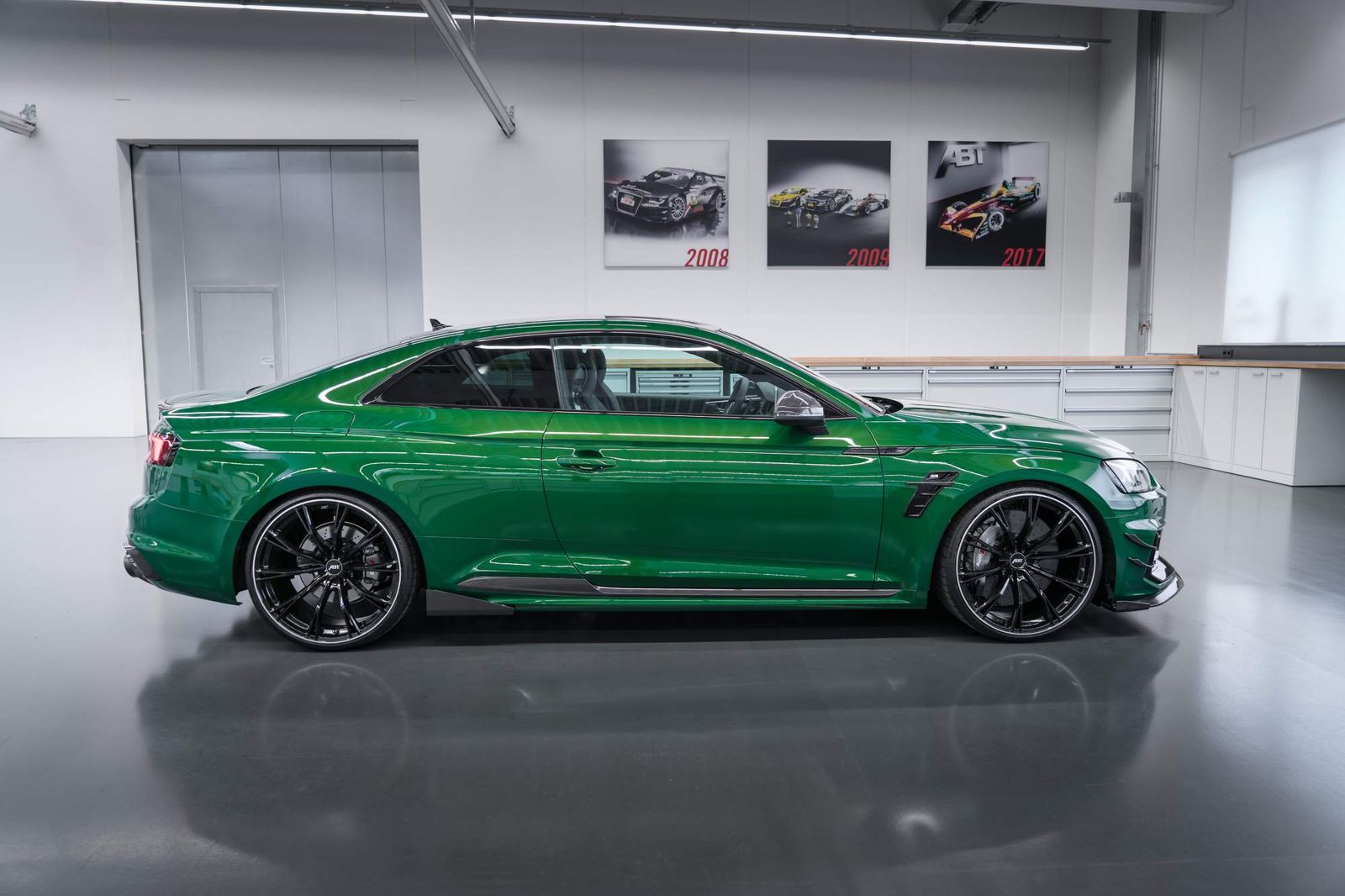 It's not like the stock RS5 lacks any of those, but who's going to say no to more horsepower and torque, in addition to a sharper styling kit? Called the RS5-R, the souped-up Audi benefits from an ABT Power S kit that takes the 2.9-liter biturbo V6 to 530 metric horsepower (up from 450 hp) and 690 Nm (up from 600 Nm).
Naturally, with that comes improved performance, with the sprint from 0 to 100 km/h now taking 3.6 seconds instead of the stock RS5's 3.9 seconds. In addition, the top speed limiter is ditched, allowing the RS5-R to reach 280 km/h (174 mph).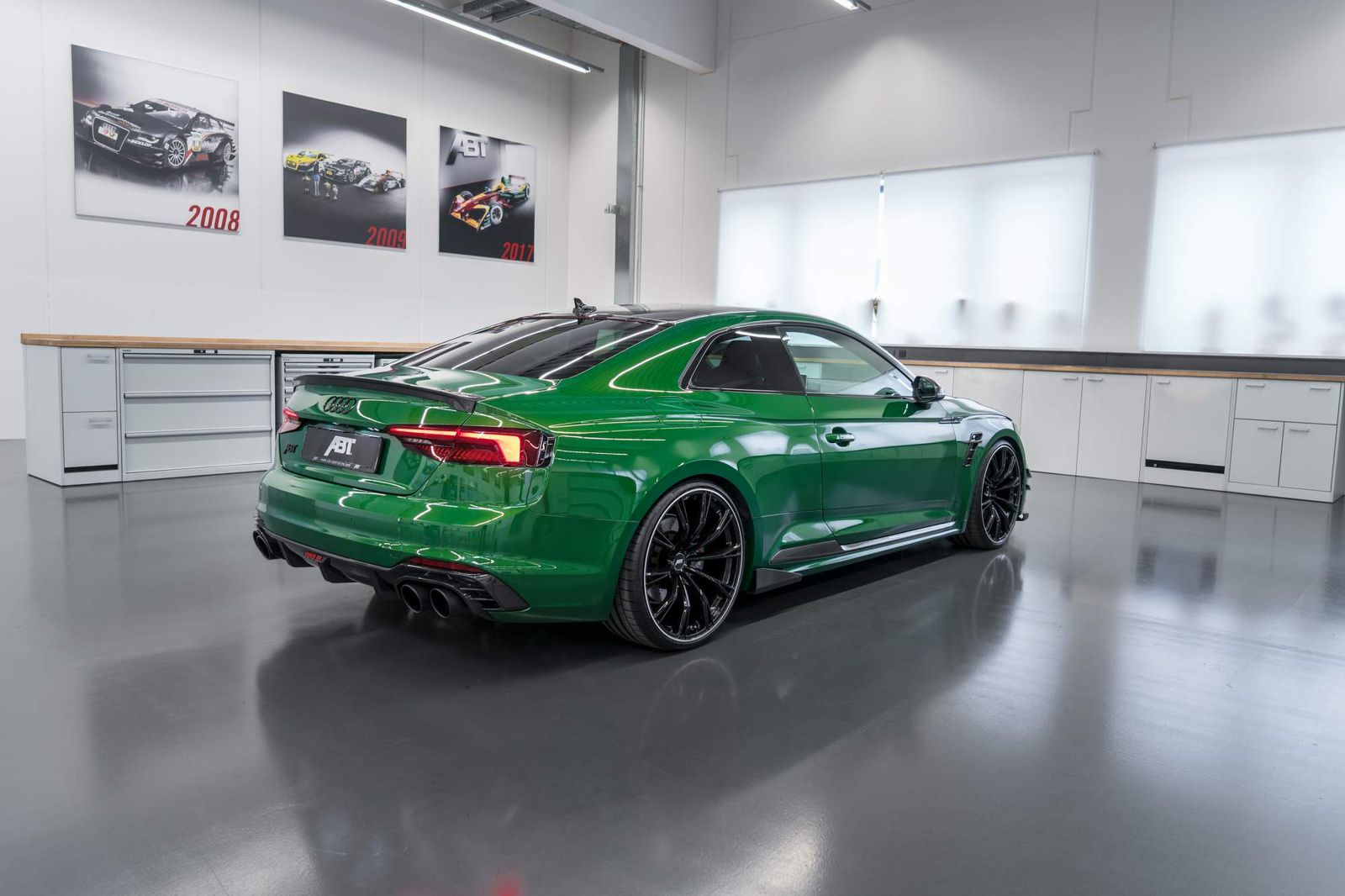 In addition to these changes, the engine breathes more freely and sounds better thanks to the ABT muffler system with four carbon tailpipes each measuring 102 mm in diameter. The Bavaria-based tuner has also paid attention to the way the RS5-R puts the power down the road and upgraded the standard suspension with sport stabilizers and height adjustable suspension springs. Furthermore, a coil-over suspension system with an ABT shock absorber setup is under development with KW Automotive.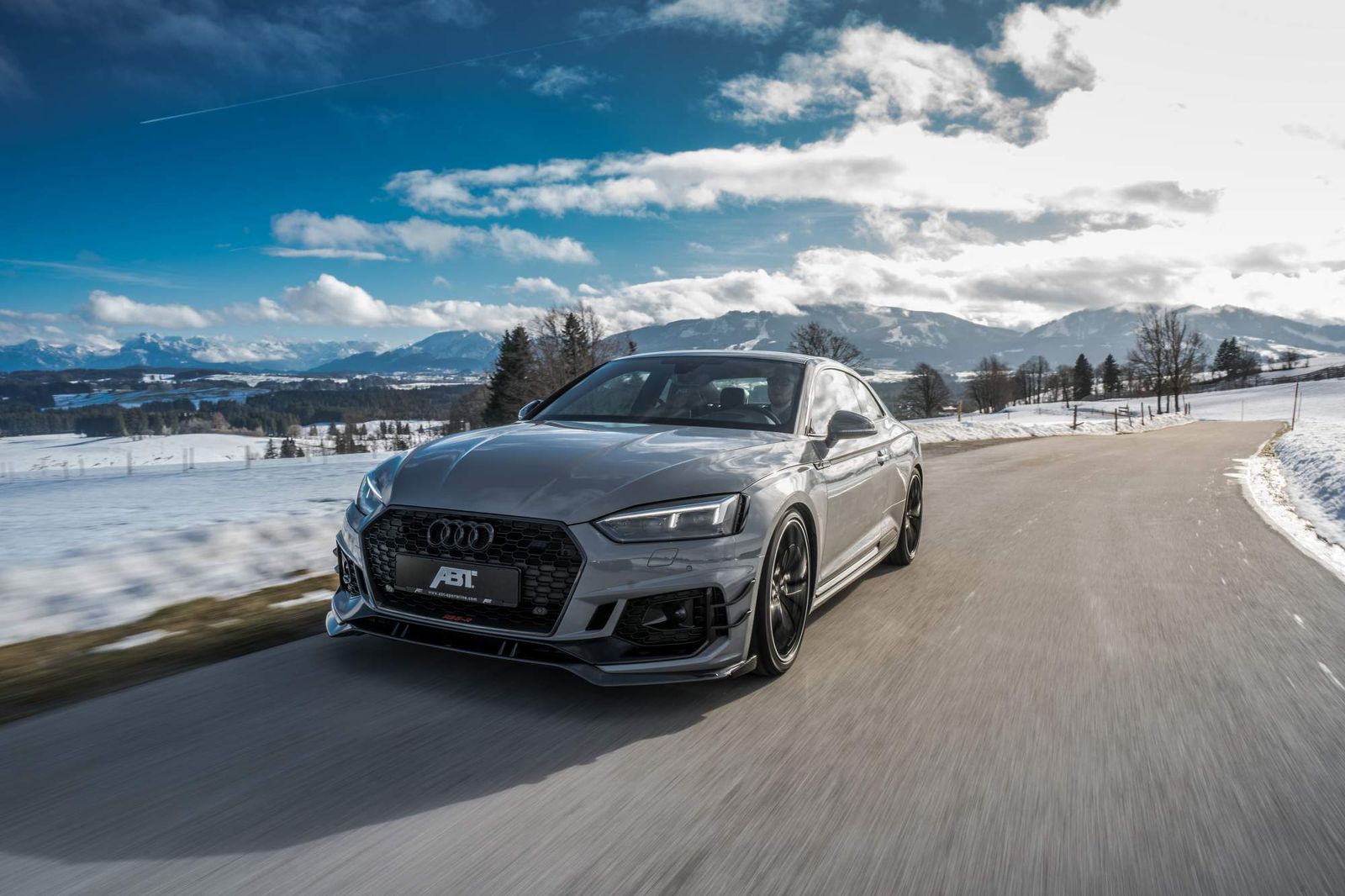 Looks-wise, the ABT RS5-R rides on black-painted ABT Sport GR 21 inch rims with a concave rim base shod with 275/25 ZR21 tires. The wheels go together well with the aggressive aero kit that includes gloss carbon fiber elements such as the front lip, front flicks, front grille frame with RS5-R logo, optional wheel arch vents with carbon fins, rear skirt add-on, and lip spoiler.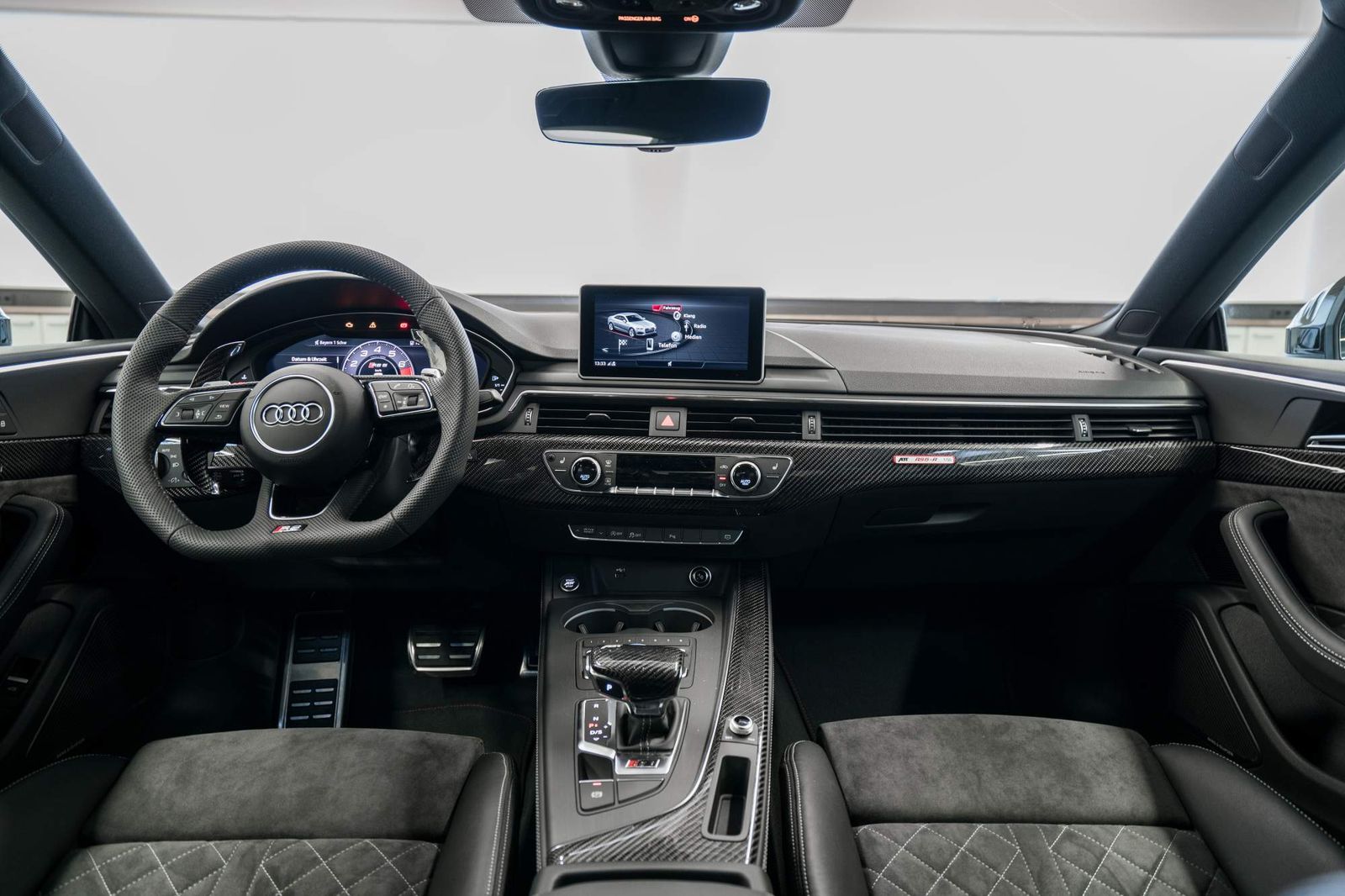 For the interior, ABT Sportsline opted for a more understated look and threw in partial leather seats with RS5-R logo, ABT gear shift cover in carbon, ABT RS5-R "1 of 50" badge, and other extras. The ABT RS5-R will be offered in a limited run of 50 units following its debut in Geneva, with each car priced at €114,890 in Germany — or €29,900 if you already have an Audi RS5 Coupé donor car.
If you want something rarer than the RS5-R, you may remember that there's also an ABT RS6 "1 of 12."