500 horsepower. End of story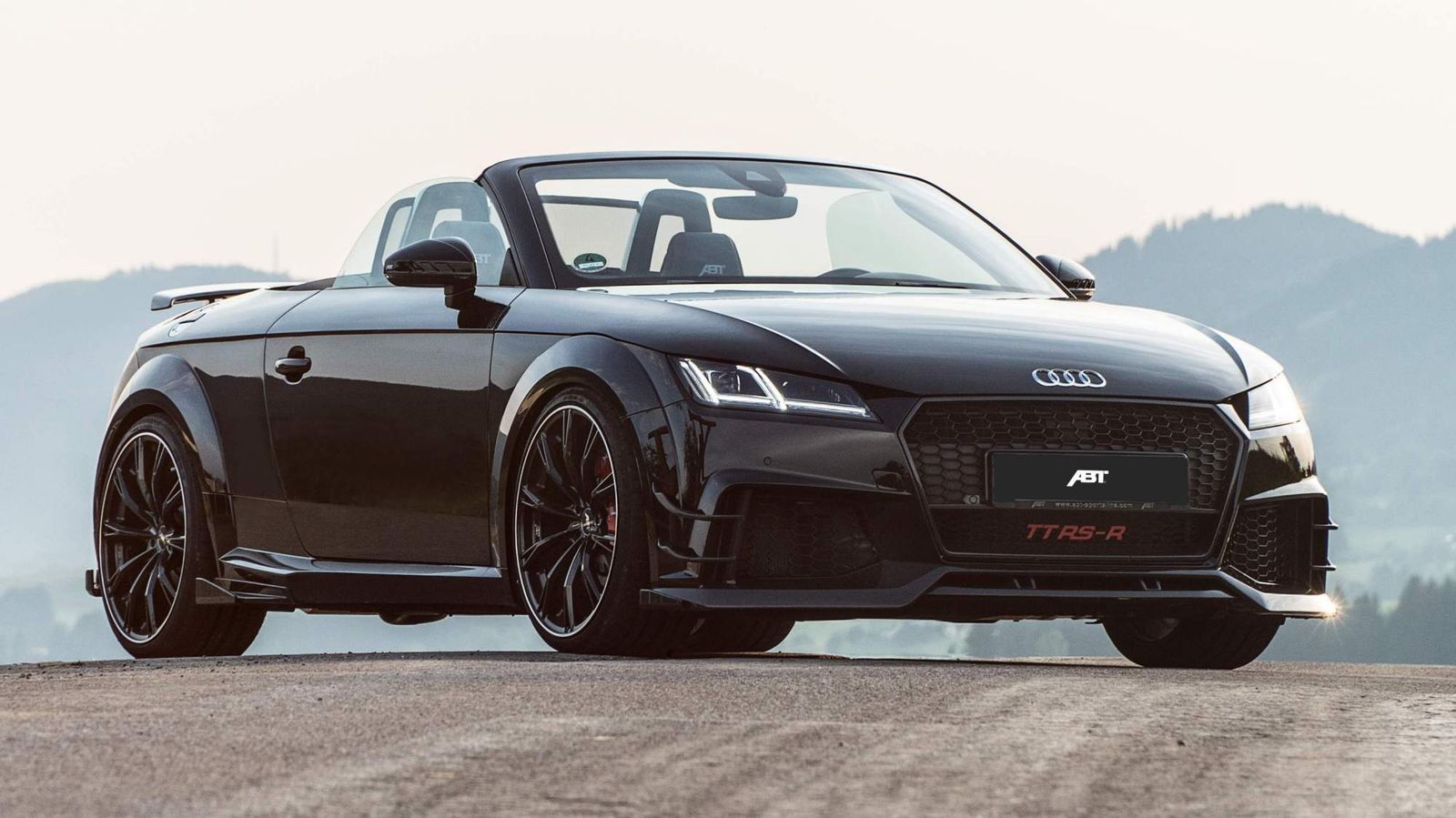 If you find the Audi R8 too conspicuous but still want to drive a fast drop-top from Ingolstadt, the folks from ABT Sportsline have the answer.
It's called the TT RS-R Roadster, and it's a pumped up version of the TT RS, both visually and performance-wise. The biggest upgrade took place under the hood, with the stock model's 2.5-liter five-cylinder turbocharged engine being pushed to 500 metric horsepower and 570 Nm (420 lb-ft) of torque.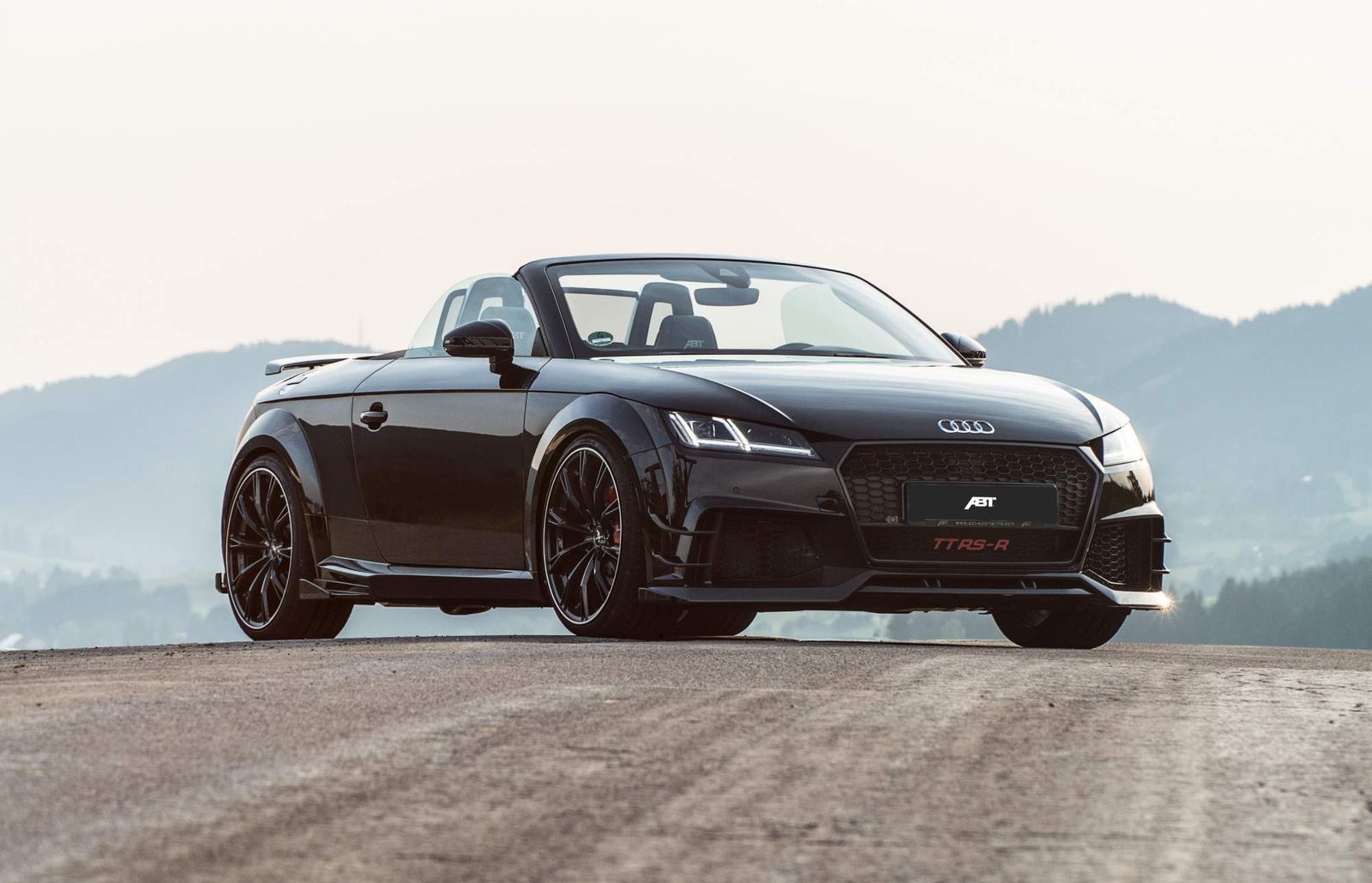 Thanks to the ABT Power R kit, the TT RS-R Roadster sprints from 0 to 100 km/h in just 3.4 seconds, making it half a second quicker than the stock TT RS Roadster and 0.2 seconds swifter than the Audi R8 V10 Spyder!
The ABT-tuned TT is also capable of reaching a top speed of 300 km/h (186 mph), which means the 540-hp R8 V10 Spyder will eventually overtake it as it maxes out at 318 km/h (198 mph). Still, it's amazing that a five-cylinder car can keep up and even outperform a ten-cylinder model when it comes to acceleration.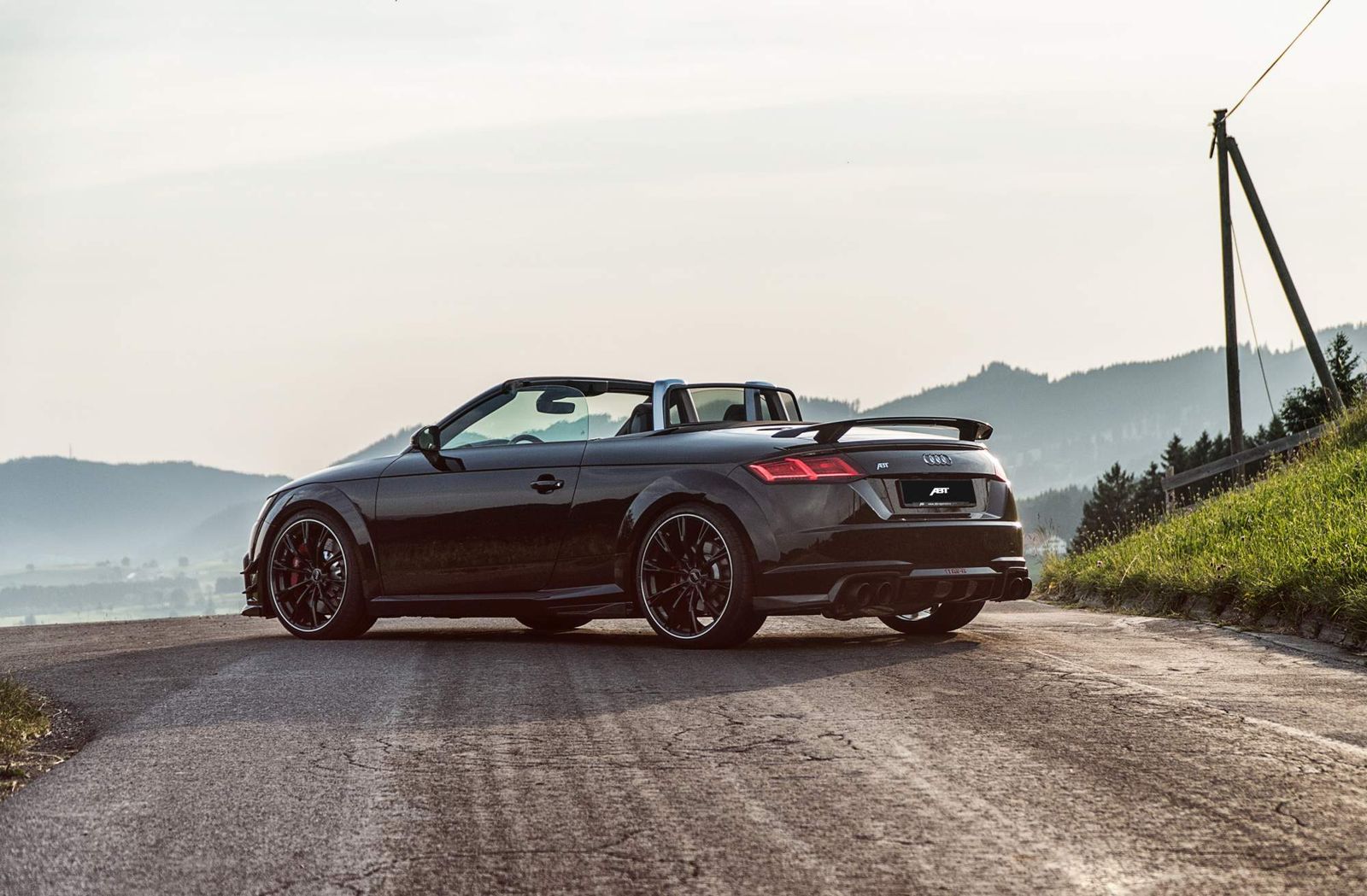 Besides the performance upgrade, ABT Sportsline also gave the TT RS-R Roadster a more menacing appearance thanks to carbon fiber add-on parts including the front spoiler, blades, and side skirts, a new grille frame with red TT RS-R lettering, a multi-part rear skirt, and 20-inch ABT Sport GR wheels.
The car also features a stainless steel exhaust system with double tailpipe trims for a soundtrack that is fitting for a 500-hp TT.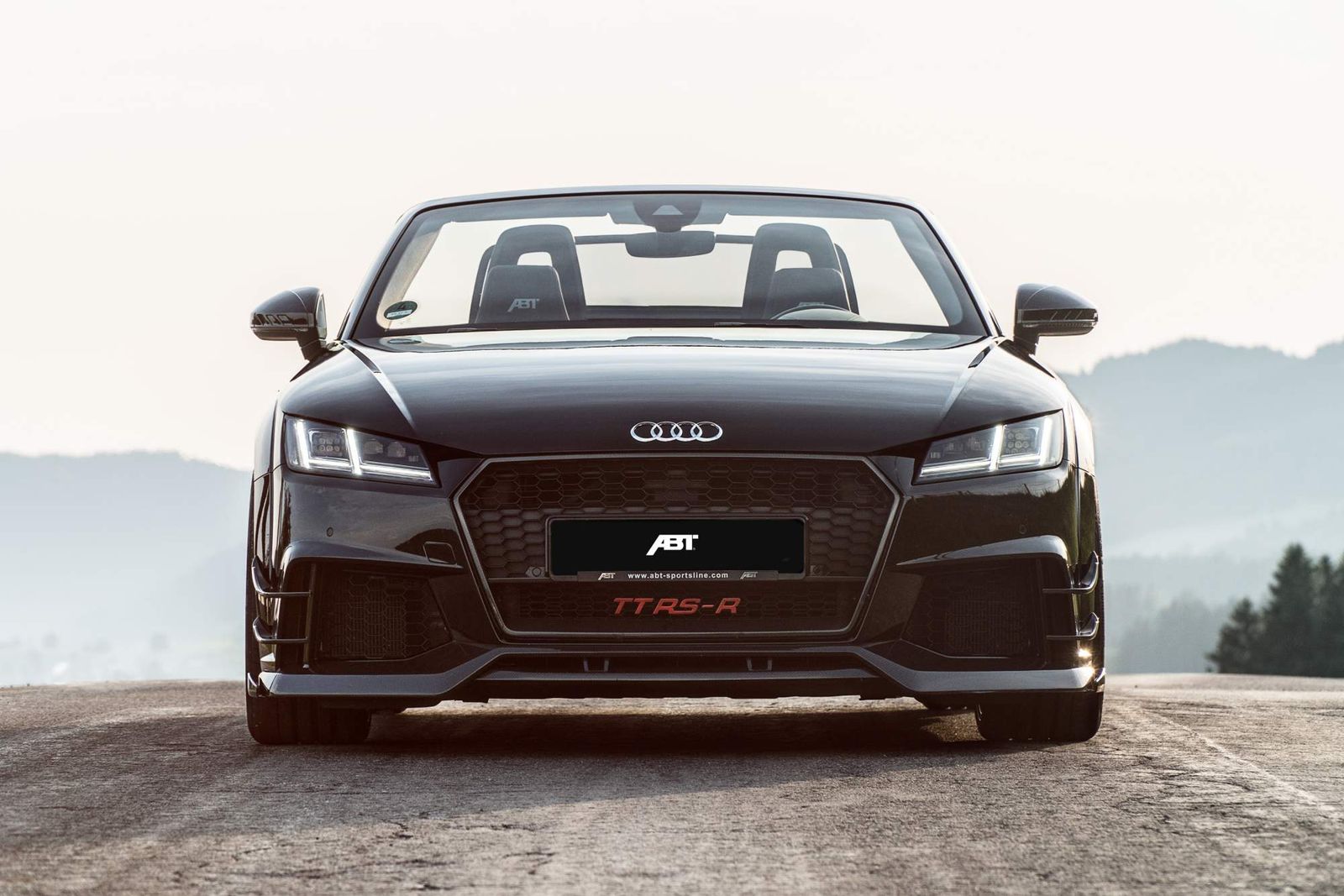 Inside, the souped-up Audi TT RS Roadster features new seats with TT RS-R logo, and ABT LED door entrance lights that project the ABT TT RS-R logo onto the asphalt. Optional extras include leather and carbon interiors, different alloy wheels, and more.
The TT RS-R package costs from €29,900 plus €2,400 for installation and homologation, which means the total price including the donor car starts at €98,800. A lot for an Audi TT (even though the RS-R is limited to 50 units), but a bargain if we compare it to the R8 V10 Spyder's €179,000 base price.