What more could you ask for from a wagon?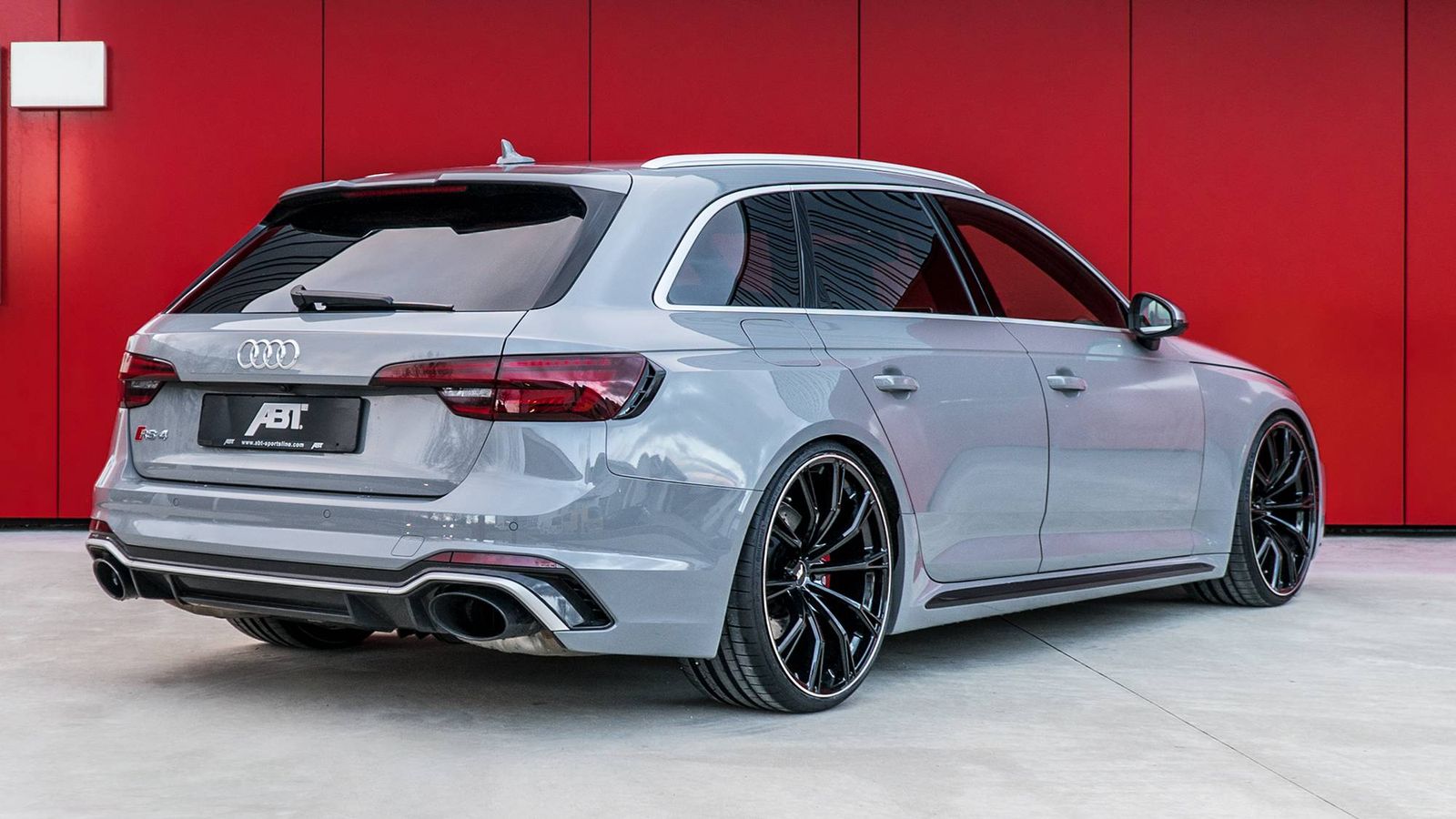 Launched last year, the fourth-generation Audi RS4 Avant is one of the most desirable cars in the automaker's stable, for more reasons that we have time to discuss here. The most obvious of them is the engine, a twin-turbocharged V6 gasoline unit that makes 450 metric horsepower and 600 Nm (442 lb-ft) of torque from 1,900 to 5,000 rpm.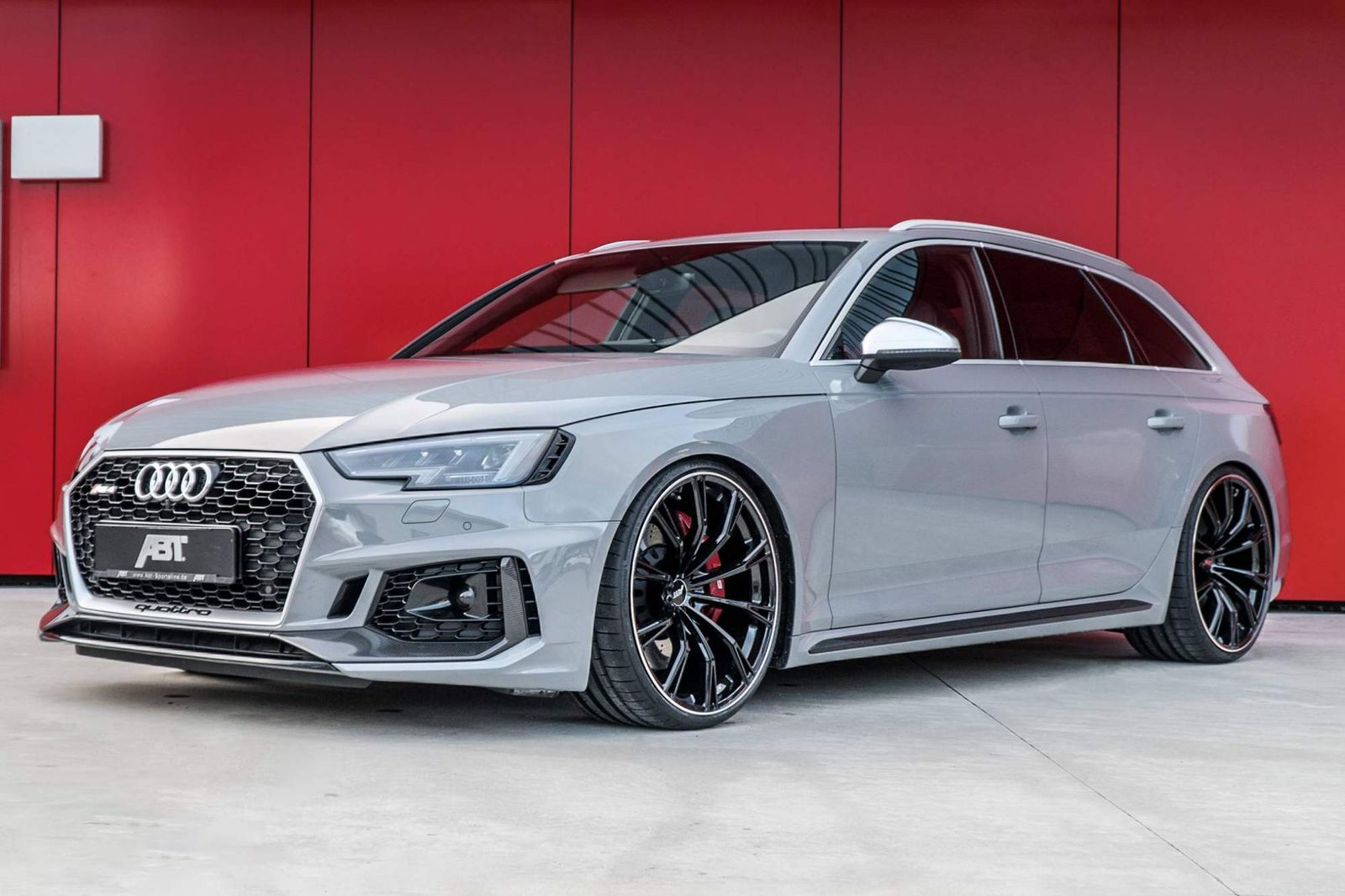 That's enough for a 0-100 km/h sprint of 4.1 seconds and an electronically limited top speed of 250 km/h (155 mph) — or 280 km/h (174 mph) with the optional RS dynamic package. Now, you would think the RS4 is quick enough for most people. Well, think again, because ABT Sportsline is not most people. Thanks to a specially developed ABT Engine Control (AEC) unit and increased engine cooling of intake air, the tuner unleashes 510 hp and 680 Nm (501 lb-ft) of torque from the same engine — 60 hp and 80 Nm more.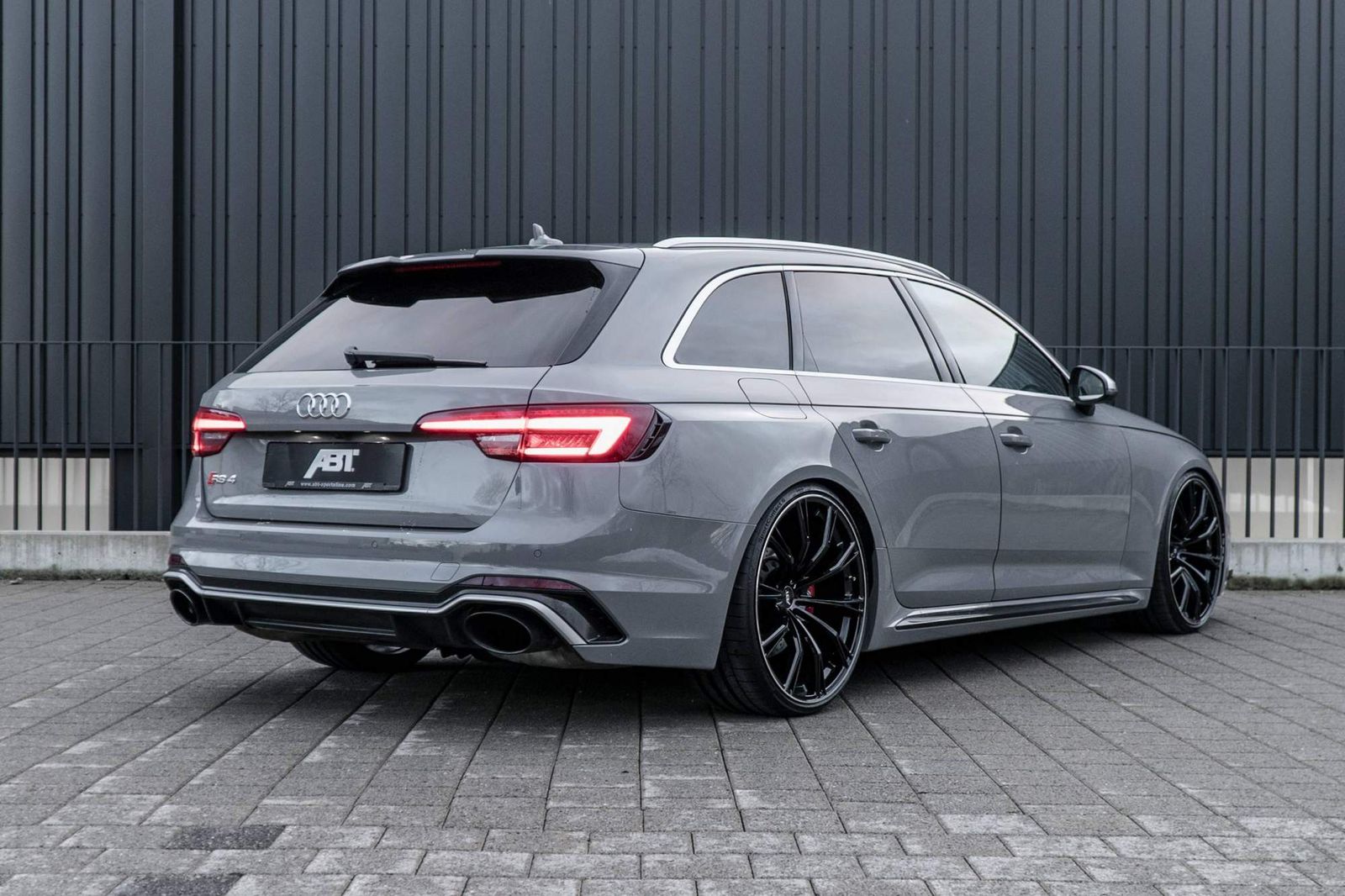 There's no word on performance gains, but it's safe to say the 0 to 100 km/h sprint stands to gain one or two-tenths of a second. And that's not all. Hans-Jürgen Abt says it has a "little surprise" for the 2018 Geneva Motor Show, but we don't know what that's about. The tuned RS4 also features a suspension upgrade consisting of height-adjustable dampers and anti-roll bars for the front and rear axles.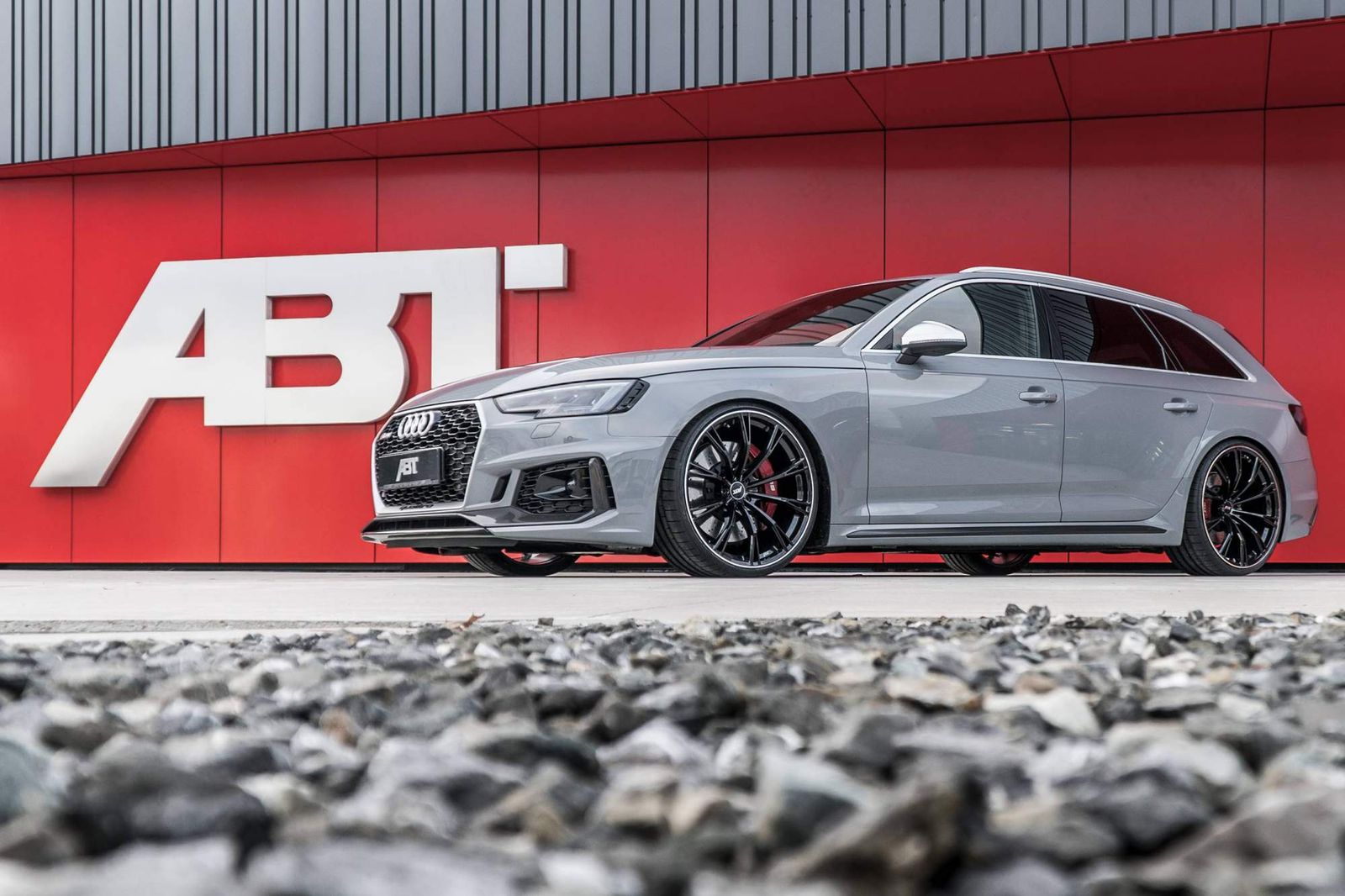 By now you may have noticed that ABT has also tweaked the styling, offering a variety of 20-inch alloy wheels (painted in mystic black, glossy black or matte black) that widen the track and make the RS4 look meaner at the same time.
Into fast and rare Audi wagons? Then check out the 705-hp Audi RS6 Avant Nogaro Edition.