The "split camo" design and power upgrade make it cooler than most RS6s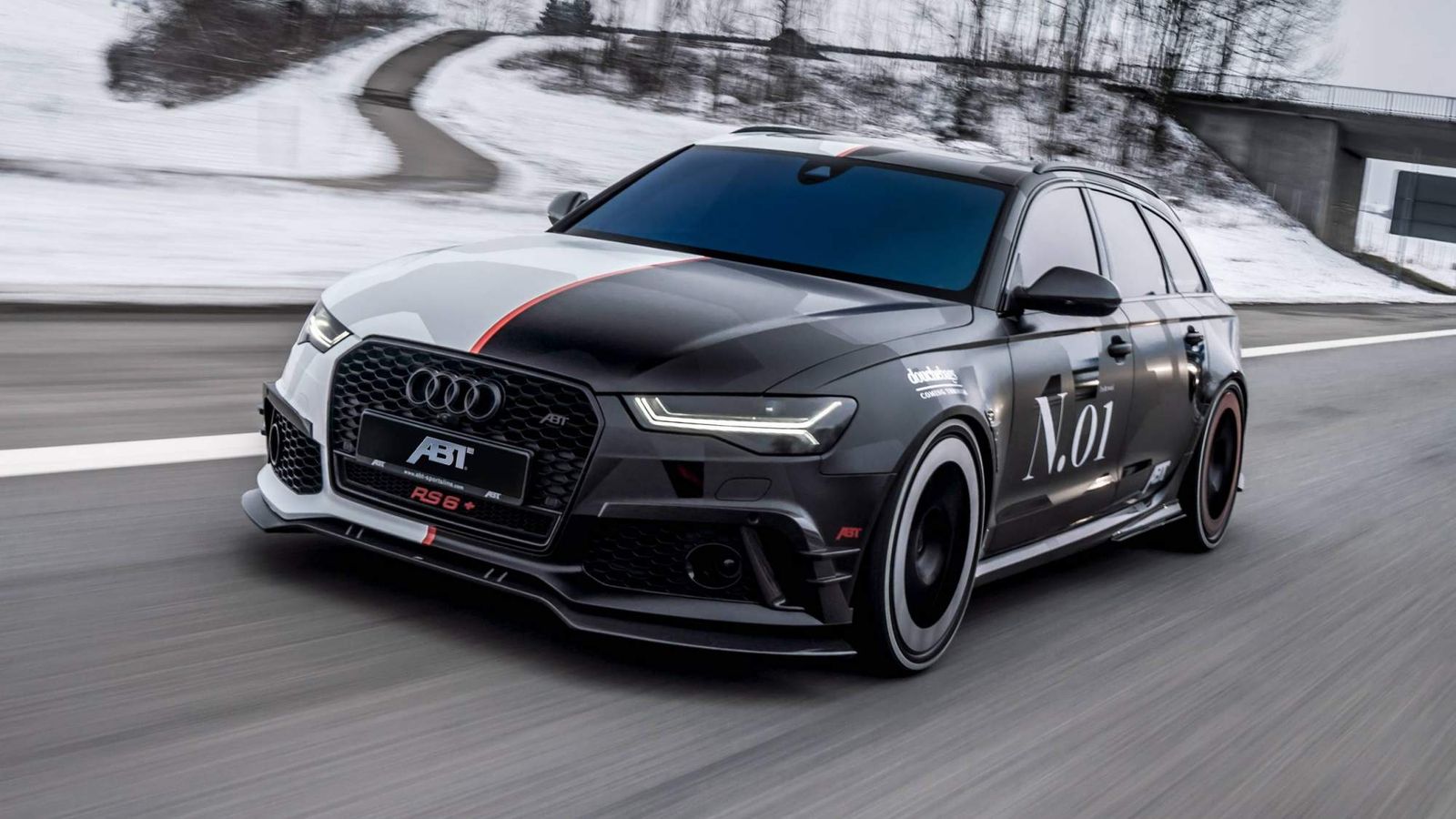 Alpine ski racer, freeskiing legend, and total car nut Jon Olsson needs no presentation: a regular at Gumball 3000 races, he sure knows how to get noticed. Not a single car in his collection is in stock form, and his most recognizable ride so far has to be the Audi RS6 "DTM" that he sold in 2015 — and burned to the ground when the new owner was the victim of an armed robbery.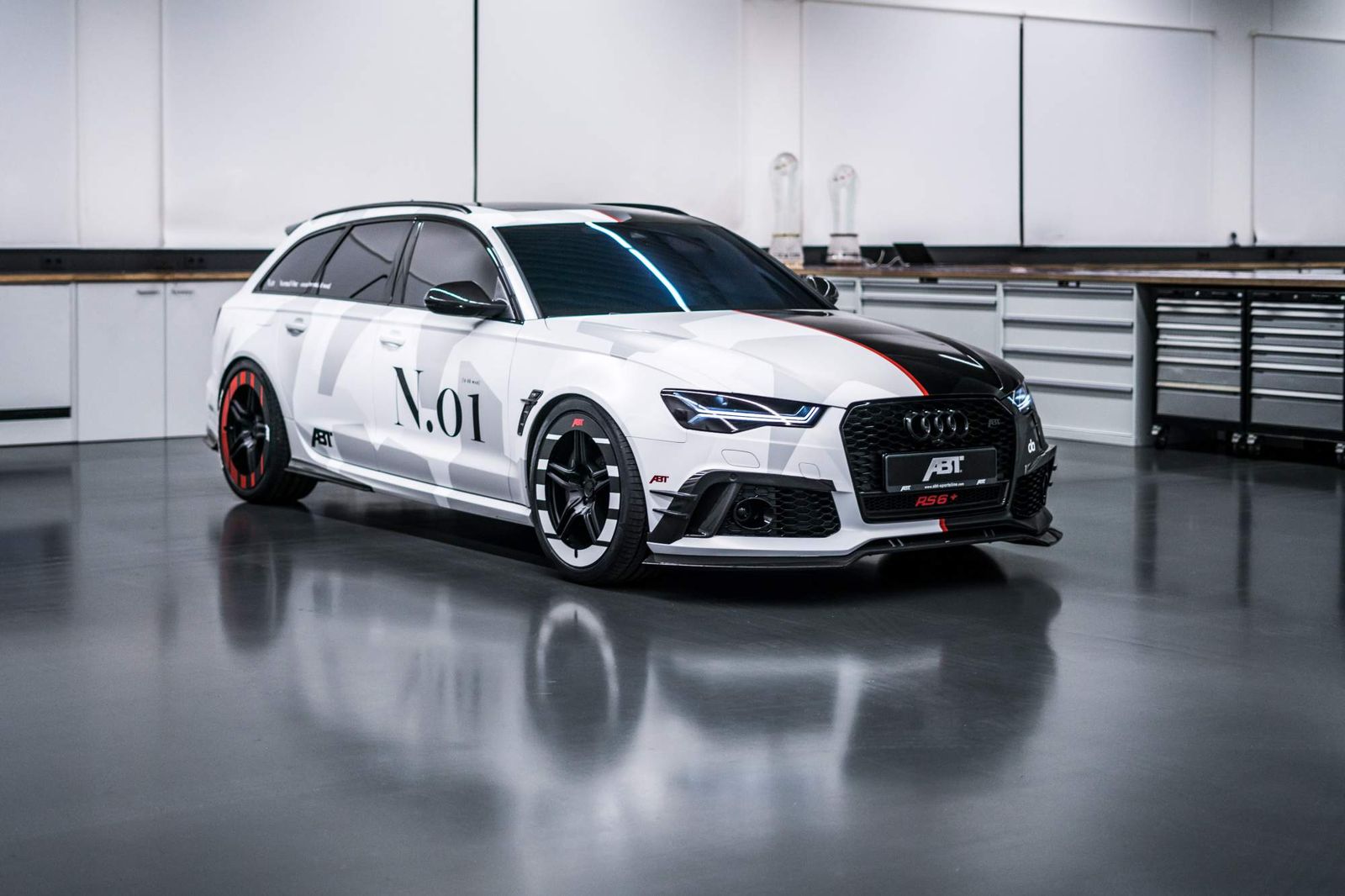 Since Olsson said that car was the best he ever had, he soon realized he needed an RS6 in his life once again, so he asked ABT Sportsline to build him one.
Here it is, the RS6 Performance-based RS6+ suggestively called "Phoenix." The fully customized performance wagon boasts a "split camo" livery which takes Olsson's typical "snow camouflage" wrapping to a new level: the black driver's side is in stark contrast with the white passenger's side.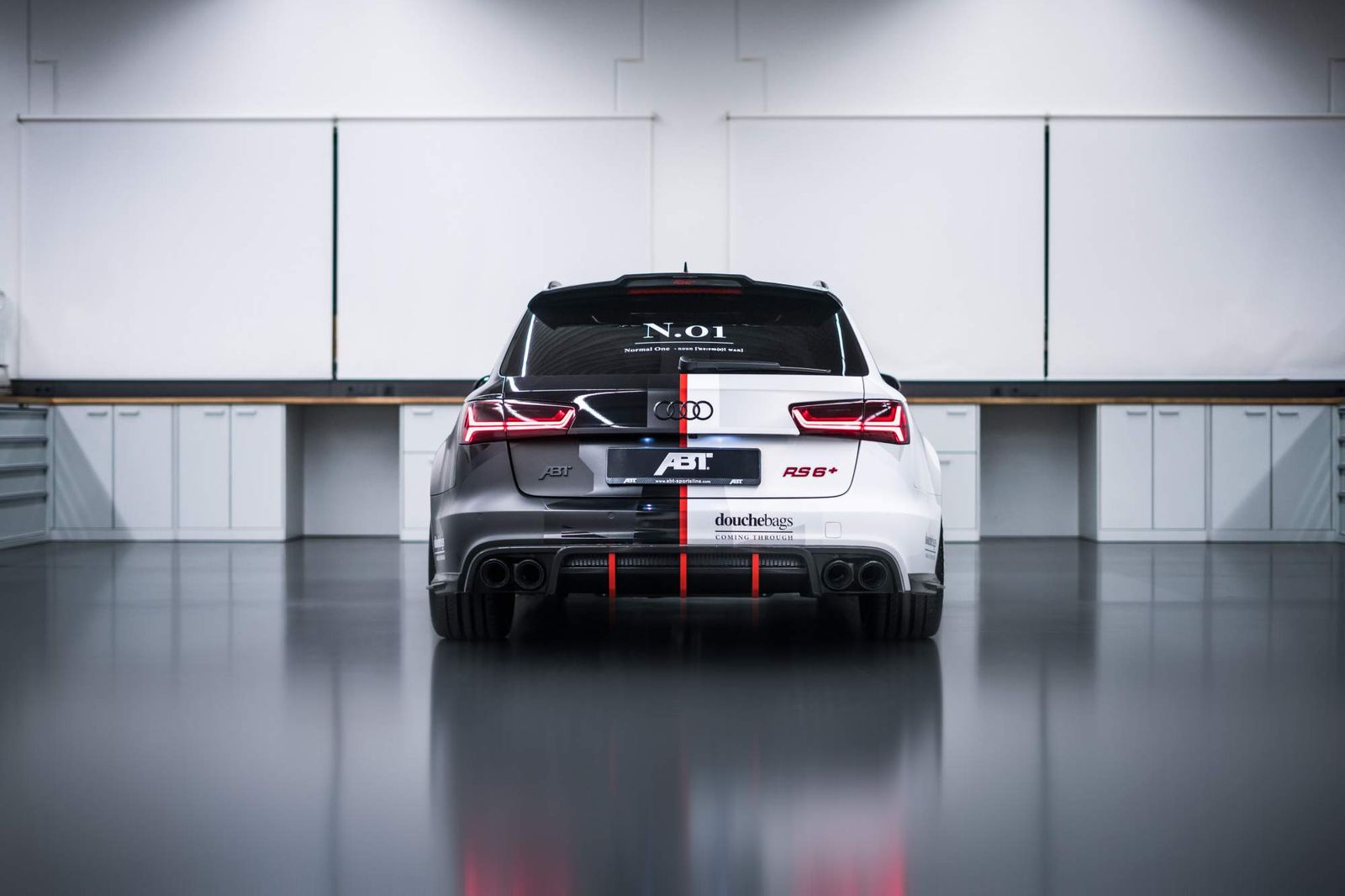 Besides the spectacular film wrap, the RS6+ "Phoenix" features an array of ABT add-on parts made from visible carbon. Those include the front lip, front skirt add-ons, mirror caps, wheel arch vents, side skirt add-ons, rear skirt add-ons, and a rear spoiler.
Also contributing to the "Olsson look" are the tinted windows, smoked headlights, and the ABT aero wheels built specifically for the eccentric Swede and based on the matte black ABT FR rims.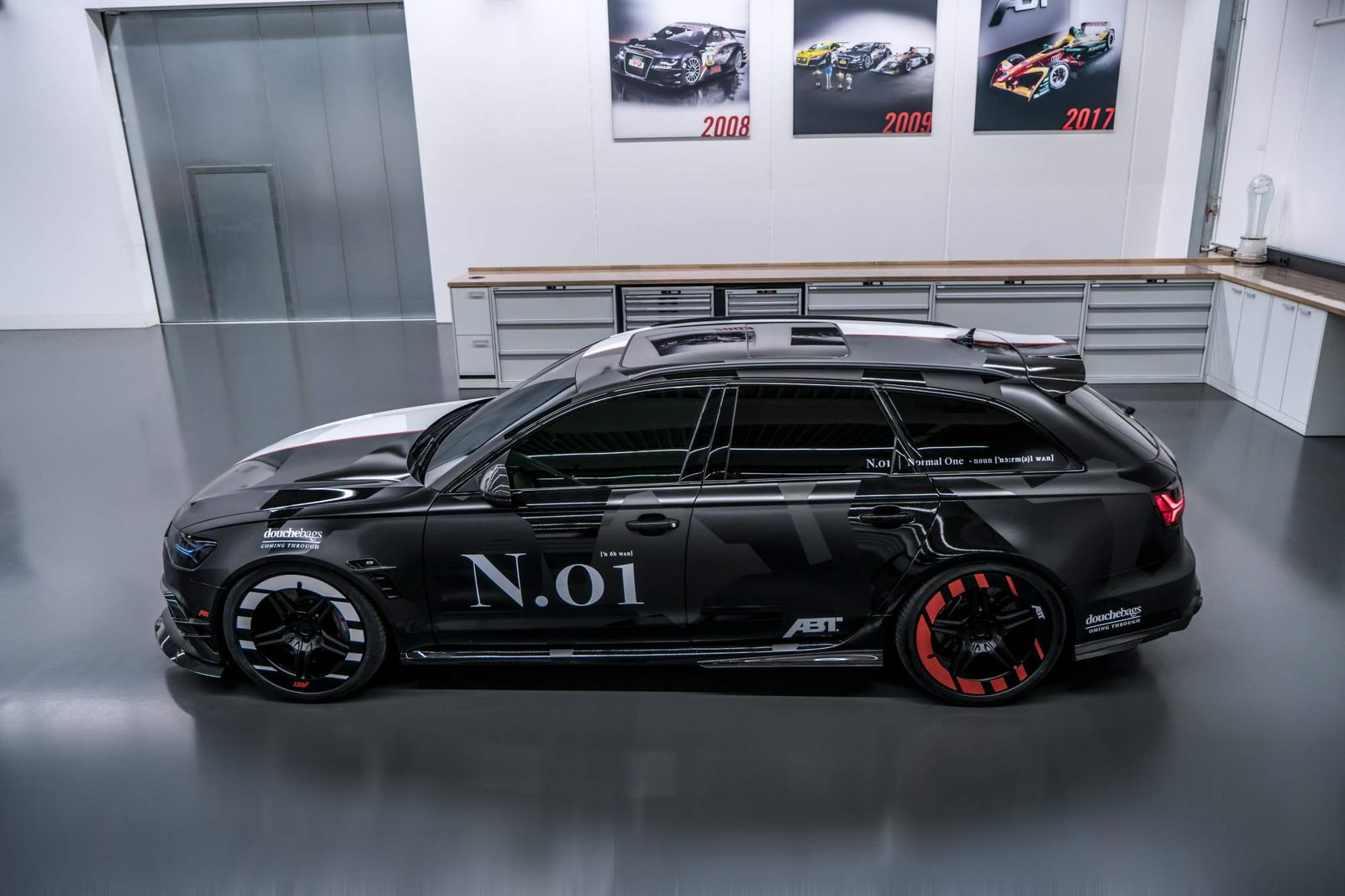 Since none of Olsson's cars remain in stock form, this one features the ABT Power R kit that takes maximum power to 735 hp (725 bhp) and peak torque to 920 Nm (678 lb-ft). As a result, the RS6+ "Phoenix" reaches a top speed of 320 km/h (199 mph). As you can imagine, the owner opted for a special sports exhaust system that produces "an unrivaled sound and even more power." How cool is that?
WATCH MORE: The Rolls-Royce Wraith doesn't seem to take the "Jon Olsson treatment" as well as the RS6+ "Phoenix," don't you think?